Sami – an Arctic world of sounds & sights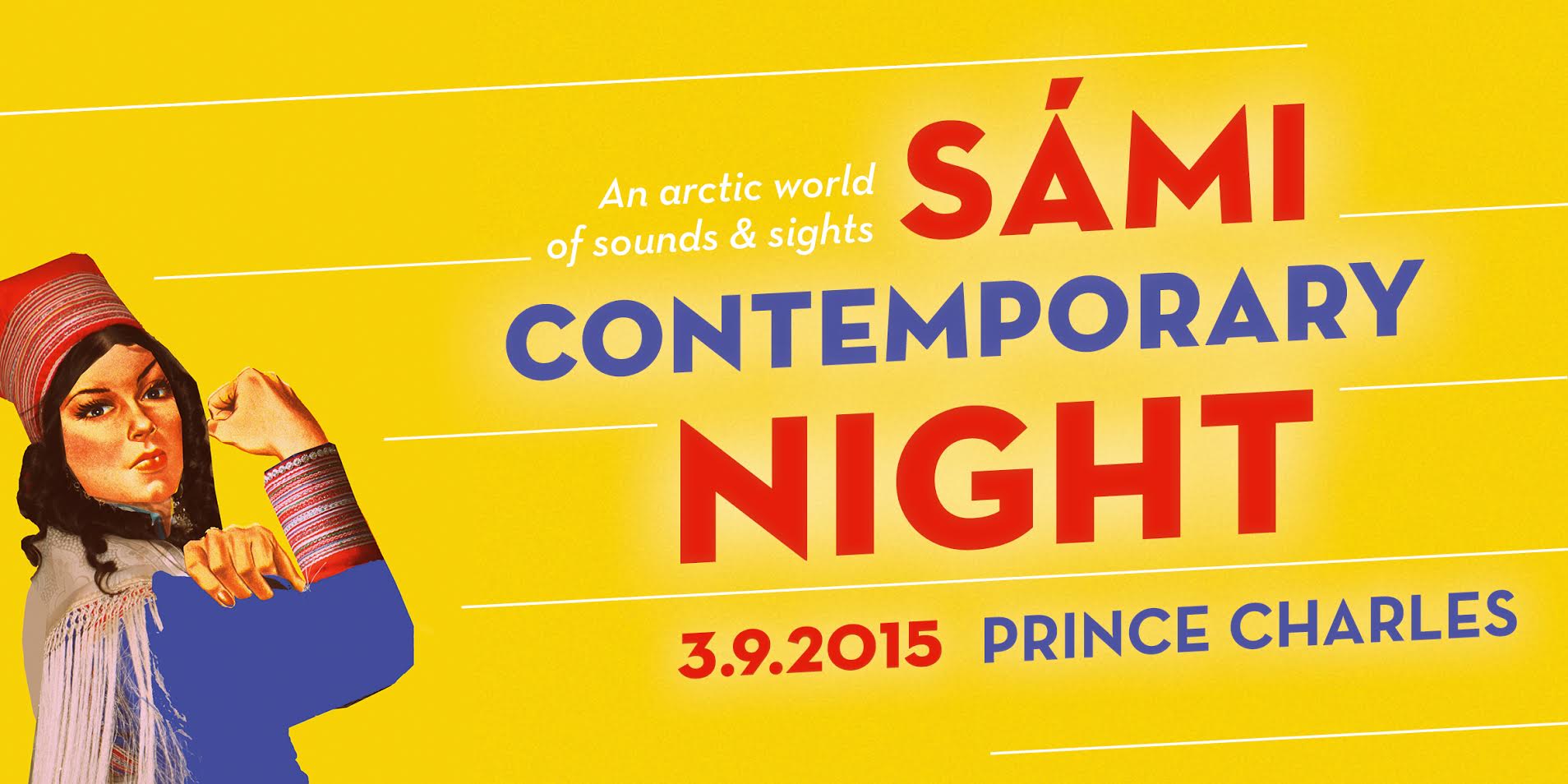 SÁMI CONTEMPORARY NIGHT – An Arctic world of sights and sounds
Prince Charles
Thursday 3rd September / 8pm
The Nordic Embassies and Ja Ja Ja Music present an evening of contemporary Sámi music, food and art. The night is one of a range of events framing the SÁMI Contemporary art exhibition, which is on show in the 'Felleshus' of the Nordic Embassies until September 27th.
Performing are the Norwegian saxophonist Mette Henriette, the Swedish Sámi artist Sofia Jannok, who mixes traditional folklore with pop, jazz and folk music, and YLVA, a Finnish group who combines the traditional Joik (Sámi form of song) with modern electronic music. 
Mette Henriette describes herself as an "independent saxophonist and composer" from Trondheim, whose family originates from the North of Norway. Ever since she found a saxophone in the attic at the age of 12, she has been devoted to the instrument. Now 24, she frequently performs with different musical constellations and groups, composes music under the influence of such diverse genres as jazz, tango, indie, hip-hop, classical and folk, and collaborates with a number of international artists, amongst others Marina Abramovic and Nicolas Jaar. Her debut album will be released very soon.
The Swedish Sámi singer Sofia Jannok is strongly influenced by the Joik way of singing. Her lyrics are written mainly in Northern Sámi language, but occasionally in English or Swedish. Traditional Sámi folklore is not her only source of inspiration; modern musical styles like pop, jazz and folk also play an important role. The 32-year-old's breakthrough came in 2003, when she won the Sámi Grand Prix competition with her song Liekkasden. Since then she has released three albums, with Áhpi/Wide As Oceans from 2013 being the most recent. Next to her dedication to music, she also takes a stand for Sámi rights and against racism.
Combining the traditional Joik with modern electronic music is something very few bands manages to do so successfully as Finland's YLVA, and 24-year-old Sámi Joik-artist Niilas Holmberg is YLVA's founder and mastermind. His shaman-like style of singing is accompanied by electronics, horns and three additional band members. Their unique sound can be heard on the single Weoo, which blends house, trance and lounge with Joik and
www.soundcloud.com/ylva_official