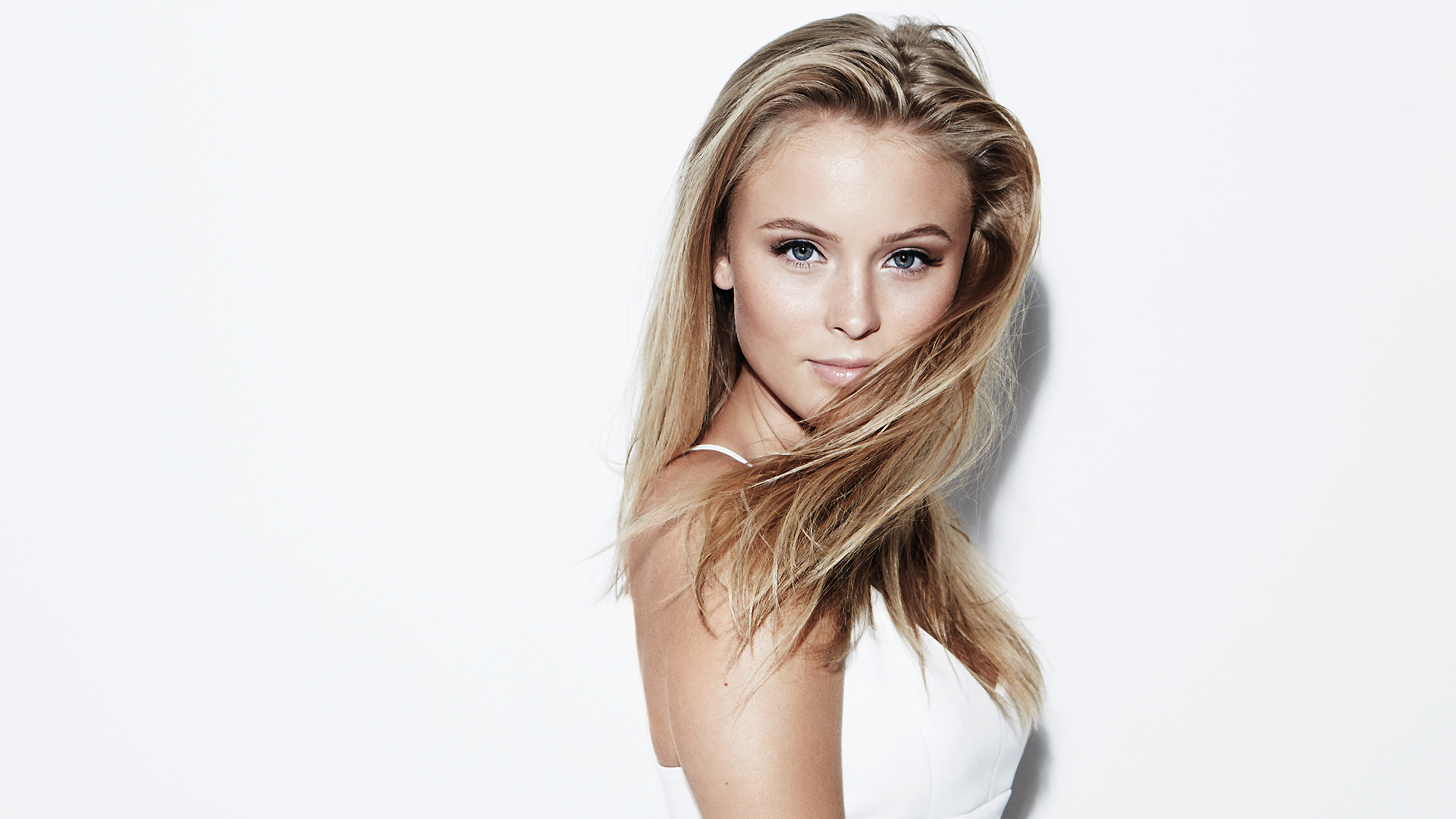 Dec 2015
Trenda – the pop corner of the Nordic Playlist – is a celebration of the best chart tunes coming from the Nordic countries!
On a weekly basis, we compile the top 10 most sold and streamed tracks from Denmark, Finland, Iceland, Norway and Sweden into one mega-mix for your listening pleasure, so that you know can be the first to find out who's topping the charts…
Alongside our Trenda: Nordic Charts mix, you'll also find a weekly updated playlist featuring the hottest new releases around – so make sure to 'follow' the Trenda: New Nordic Pop playlist on Spotify to stay up to date with the best new tracks and releases!
Trenda's 20 Nordic Newcomers To Watch in 2016!
As we count down the days until 2016 gets underway, we're offering up a very special playlist to help you to be the first to discover the pop stars of tomorrow – so tune in now, and read on to find out more about each of our hand-picked recommendations…
A singer that's risen through the 'talent show' ranks to become one of the hottest pop propositions of the year, Sweden's Zara Larsson has been flying high in recent months on the back of the phenomenal success surrounding her recent collaboration with MNEK as well as her hit solo single 'Lush Life'.
We're predicting big things for Zara as she prepares for world domination in 2016, so make sure to keep a close eye on this rising star…
Norway's Sonny Alven has released a handful of own tracks and remixes this year in addition to having just dropped the video to his 'Our Youth'! The feedback has been nothing but outstanding and he's now been picked as one of Spotify's Spotlight artists to watch in 2016! The young producer got us dancing to his tropical house with the palms of Miami swaying in the background – all we can say is, watch out world!
Tobtok, or Tobias Karlsson, is a Swedish tropical house producer whose cover of Tracy Chapman's 'Fast Car', released late 2015 and featuring the singer River, has already gained far over a million streams across platforms. After moving from rock music to producing electronically, his song 'Savanna' caught the attention of French label Kitsuné, and it's been going up-hill ever since!
At just 23 years old, this young producer is already showing signs of a very promising career – so we'll be keeping a close eye!
When Stockholm's Norde released his single 'Every Single Night' last summer, the superlatives started raining immediately and if Spotify streams are anything to go by, well… it's a hit. After spending some time in LA, Norde has now relocated to Stockholm, where he took the opportunity to release a remix of Seinabo Sey's 'Poetic', much to the delight of lovers of Swedish pop.
The past a year has been one huge run-up for Norde, and we're eagerly awaiting a new release in 2016!
As with last year, EDM remains very much alive and DJ Martin Jensen from Denmark is the proof! His creative approach through sampling YouTube clips has turned into global hits as seen with the track 'Miracles' Ft. Bjørnskov! It's safe to say that his superstar status has only just begun, but with over 1 million followers on Facebook we think it's a solid start. Watch out everyone, EDM is set to continue its reign!
This Stockholm based producer got us well hand truly hooked on his funky, electronica disco in 2015! Oliver Nelson's newest single 'Found Your Love' Ft. Heir has led the music critics to a disco lit dance floor where they've also found his remixes of artists like Tove Lo, The Wombats and Ella Henderson. He's currently got some exciting projects going on, so we have REALLY high expectations for the New Year!
Lenno Linjama, performing under his first name, is 19 year-old producer from the Helsinki suburb of Espoo. In only a couple of years, he's taken the electronic music scene by storm with his intense beats and even managed to haul in contracts with major labels in his home country and the US!
The latest release is the slapping disco-pumper 'Fever' ft. Benson, a track that sets the tune for what's to come in 2016!
How can anyone stand still to OMVR's music?! He's created the ultimate mix of R&B, Soul and Pop plus added a touch of funk – just to make everyone dance. It was at by:Larm earlier this year that we opened our eyes and ears to this rising star. 2016 is a year in OMVR's star sign.
After the release of his Playground EP it hasn't been quiet around Coucheron. His 'Playground' tour really put him on the map with writing sessions in both Norway and LA. 2015's seen his name on Taylor Swift's famous piece of paper and a collaboration with Kehlani who was recently nominated for a Grammy. We're thrilled to follow him into 2016!
Freshly home from a tour with Years & Years, and with his latest track 'Levitate Me' still ringing in our ears, the end of 2015 has been pretty spectacular for Danish musician and singer SAVEUS! Atmospheric, building intensely into a piano led pop smash, we can't wait to hear more from this thrilling artist as he prepares to turn 2016 into his very own.
Tidal listed her in their 'Best (songs) Of 2015' and Spotify have named her one of their artists to watch in the New Year, and we couldn't agree more! After her single 'All Hours' reached gold sales status in Norway, and with headline shows coming up, we're predicting a bright future for Julie Bergan.
The past years have seen a much welcome hip-hop revival across the Nordic region. One of the finest Finnish contributions to the scene, Biniyam, has been around for a while but revealed himself to a bigger international audience this fall with the gritty and heavy 'Hero'. The release got the ball spinning and if there's a release filled with more of this coming up in 2016, we're definitely in, so keep your eyes (and ears) open!
This year saw the inevitable rise of Tungevaag & Raaban's track 'Samsara', with over 26 million YouTube views already racked up! This Norwegian and Swedish super duo makes electro/progressive house like no one else and as they've got a firm grasp on the Nordics', we expect nothing other than world fame in 2016.
LÉON – now this is a shooting star! Having released her debut EP Treasure just six weeks ago, Spotify has already picked her up as one of their top predictions for 2016 (7 million streams people, 7 million!). Her music is speckled with unexpected yet beautiful twists that bring out the vivid colours of her voice, all in all sounding very much like the future of pop music. We're psyched!
Motions, a producer duo from Joensuu, Finland, switched their rock outfit for electronic music production, and in under a year they managed to gain national radio airplay as well as land a record deal with a major label. Their single 'Flow' shows the potential of the project and we're looking forward to seeing where these guys will be in a another year's time! For now, tune in to them as part of our playlist, 'Trenda's 20 Nordic Newcomers To Watch in 2016'!
They released their outstanding single 'Hearts' all the way back in 2014, and since then, Iceland's Young Karin have been keeping very busy indeed. Honing their live technique on stages at Roskilde Festival and beyond, before releasing their PYK EP earlier this year (headed up the unmissable track 'Bones'), the foundations of this exciting duo's sound have now been firmly laid, and we're excited to see what 2016 will bring!
View is the latest name on the growing list of high-quality Finnish hip-hop, with a cool voice and smokey flow. The single 'Avalon' was released in the spring of 2015 and was met with praise and astonishment across the Finnish urban music scene. Later releases have included collaborations with established acts such as LCMDF and Noah Kin.
View says he's definitely aiming at going abroad in 2016, and we are very eager to see what that will result in!
Having owned the stages of Iceland Airwaves Festival just a few weeks ago, Hip Hop / R'n'B fusing maestro Sturla Atlas is certainly an artist to keep a close eye on in 2016. With two albums released in 2015, Love Hurts and These Days, Sturla Atlas is repping life in RVK 101, offering up an altogether more urban view of his home country and scene. Check out his track 'Roll Up' to see why we've selected him as one of our top tips for the New Year…
CHINAH's spacious, R&B tinged pop tunes have been creating a stir in their native Denmark and far beyond in recent months, thanks to the majestic charisma flaunted in tracks such as 'Away From Me' and 'We Go Back'. Just a few songs have been revealed so far, but if you've been lucky enough to catch the band live, you'll know that the songs to come are set to be just as grand. Check out 'Mind' as part of Trenda's Nordic Newcomers playlist!
Offering up front, electronic based R'n'B, Phlake are one of the more atmospheric recommendations in our 'Trenda: 20 Nordic Newcomers To Watch in 2016' playlist, following up their 2015 track 'So Faded' with the multi-million streamed 'Pregnant'. The band – also known as Mads Bo and Jonathan Elkær – have done a stirling job at grabbing our attention with their seamless, soul-filled take on pop – so check out 'Pregnant' and make sure to heed our advice – keep a close eye on Phlake, as they're sure to be one of the bands lighting up 2016!