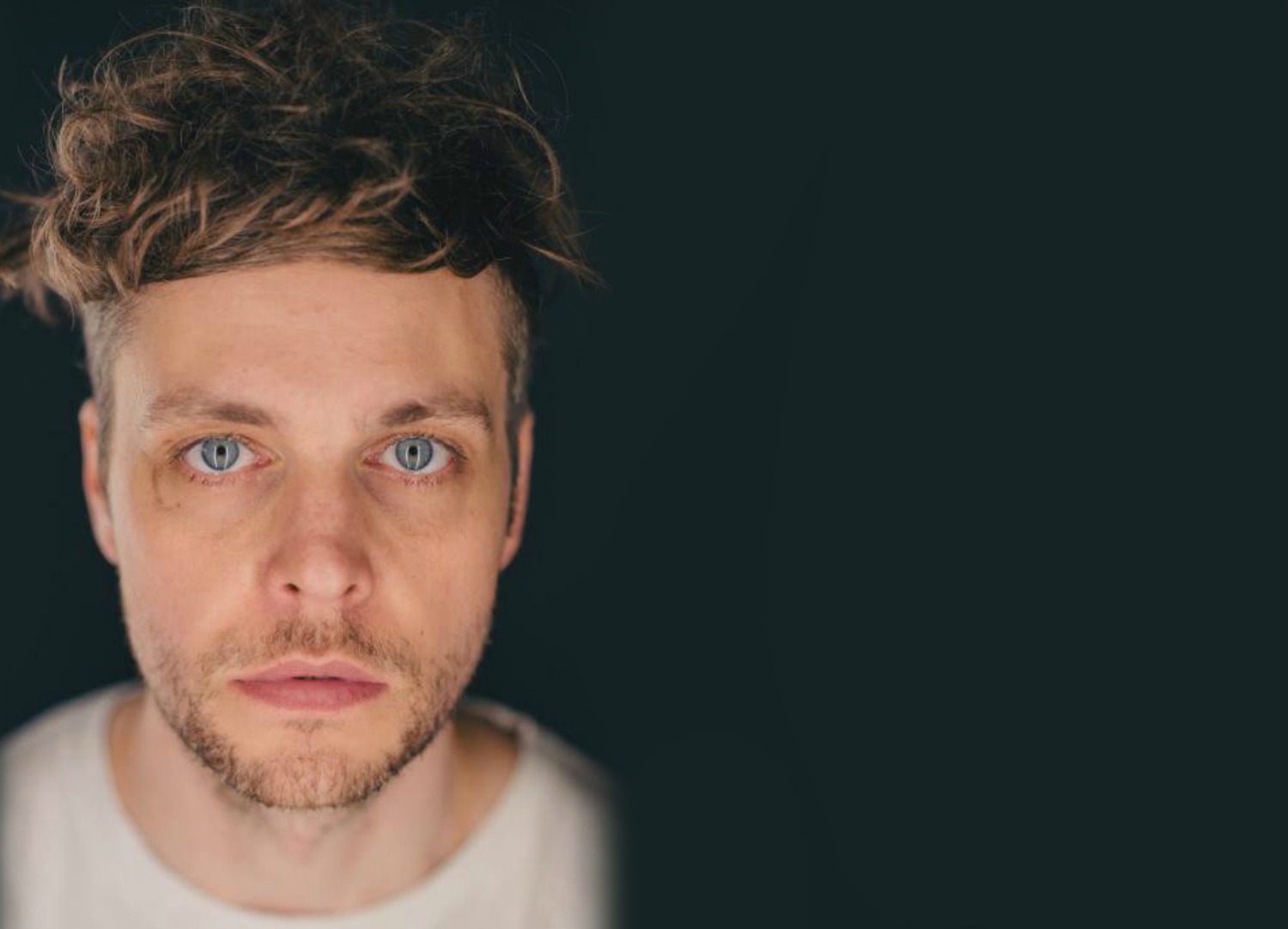 Mar 2016
Icelandic musician Sindri Már Sigfússon is a man of many hats, having founded the much loved collective Seabear back in 2003 before releasing his first album Clangour as Sin Fang Bous.
Two albums have arrived since then under the moniker Sin Fang, 2011's sumptuous Summer Echoes and 2013's fantastic Flowers.
Things have been mostly quiet on the Sin Fang front since then, although Sindri has continued to create and appear in various other guises and circumstances. Returning to the Iceland Airwaves Festival stage in 2015, he hinted at new Sin Fang music to come as well as performing as part of one of his latest musical projects, Gangly, alongside Samaris's Jófríður and Úlfur from Oyama. 
More hints have now arrived as to what to expect from Sin Fang album number 4, with a tracklisting being unveiled to reveal upcoming collaborations with acclaimed Icelandic musicians Jónsi and Sóley, and Norwegian songstress Farao.
Can't wait to find out more?! Then you're in the right place, as we caught up with Sindri for an special interview revealing more about the story behind his upcoming album, and to find out who his favourite Nordic artists are – tune in now!
Thank you so much for joining us at the Nordic Playlist, Sindri! Where are you chatting to us from today, and how are you doing?
Thanks for having me! I'm in my studio in Reykjavík. I'm doing good! We just finished mixing my new album and i'm excited to start working on the cover, videos and looks etc. for it!
So the last that we heard from you as Sin Fang was back in 2013 when you released your album Flowers – and we have to say it, we've missed you since then!
Can you tell us where you've been since then and what you've been up to?
I played Flowers live for about a year and then started doing one man electronic shows after I went on tour with múm. They asked me to open for them alone on a tour so I had to make up some sort of electronic setup. It was really fun and I rearranged some of my older songs to fit the new set up I had. After Flowers, I started trying to make music based on electronics.
I've always used lots of samples and synths and stuff in my music but it has never really been the backbone of any tracks I've made. Turns out making electronic music is harder than I thought, kind of like learning a new language. I feel like I've become a much better producer and arranger after getting so deep into the mixing and soundscaping part of the music.
You've just revealed the tracklisting for your upcoming album, which we're extremely excited about! What are you able to tell us about the making of the album?
It took a long time for me to find what I wanted to do with these songs and how to present them. I recorded a bunch of songs but settled on these 9 for the album. Jónsi and Alex were my co-producers and we did a few sessions here in Reykjavík and L.A. They helped me pick most of the demos that then turned into the songs on the album. It was really fun to work with them as we're all quite different producers but still like a lot of similar things.
This is the first album I've made with no guitars and no "real" instruments really. It's almost all synths, samples from random places. I have hours and hours of recorded music on my hard drives, both albums i've made and albums i've worked on. I've sampled lots of random stuff for this album, a helium choir, a crazy preacher from YouTube and recorded lots of stuff onto my phone. The lyrical theme is anxiety, being dizzy, disoriented and spaced out, nausea etc.
And within the tracklisting, we've spotted a number of collaborations – so how did you choose who to work with, and what do you admire about each of them as artists?
I wanted to have guest singers on the album for fun and when I told jónsi about that he said "i'm singing on one right?" – so I sent him a song called 'Candyland' and he wrote a chorus for it. It might be one of the simplest song on the album but def one of the strongest.
It's great working with jónsi because he has such an amazing voice, has a great ear for melody and is pretty hard on himself and the people he works with. Me and Sóley used to be in a band together and I love her style and voice. She sung on a couple of songs, but only one ended up on the album called 'Never Let Me Go'.
I've worked lots with Jófríður over the years and she's an amazing musician. She's got star quality. We had just come off a tour (Sin Fang and Pascal Pinon) and I was working on this song and she came in and killed it. After we did that session, me and Úlfur got her to sing on a song we were working on that ended up being the first GANGLY song. I met Farao when she was working with my friends here in Iceland on her album. She has a crazy good voice. I want to work with her more. Make, like, Beyoncé songs with her or something.
What was your main ambition when writing and recording the record?
My main ambition is always to have fun and be excited about the music i'm making. If music ever becomes a chore for me, i'll get a job that actually pays money.
We've also been very much enjoying your recent releases as part of Gangly – can you tell us a bit more about the project and how you guys started making music together?
Gangly is me, Jófríður (Samaris, Pascal Pinon, JFDR) and Úlfur (Oyama, Fist Fokkers). Úlfur asked me to produce a song for him last summer and we started working together on some demos. When the first song was almost ready, I had just been recording Jófríður for the new Sin Fang album. We sent her the Gangly song and she came in the studio and did some vocals. It kind of clicked after that and we have made a bunch of songs since. We'll be releasing them over this year. It's been really fun to work on it.
You've picked a superb selection of tracks for your Nordic Playlist, so can you tell us what it is that you like about each of them?
Always when I make a playlist, I imagine that i'm about to take a road trip and I need a mixtape for the car. I don't think about it too much, I just put stuff i'm feeling at the moment and things that pop into my head when i'm making the playlist.
Here at the Nordic Playlist, we like to help our friends and followers get to know the Nordic region through recommendation – so can you share any big Nordic inspirations with us?
Astrid Lindgren is my favourite. I want to get an Astrid Lindgren tattoo.
And as someone who clearly keeps their ear close to the musical ground, can you recommend any new or old favourite artists from Iceland that we should absolutely check out?
New: GKR, Auður, Sturla Atlas, Vaginaboys, Kött Grá Pjé, iamhelgi, Vök
"Old": Kimono & Hudson Wayne
And finally, what does the rest of the year hold for you?
Releasing the new Sin Fang album in the fall with everything that comes with it, releasing Gangly songs and videos over the year, playing live, making music with various people, making a new book and lots of fun stuff.
Main Photo by: Matthew Eisman