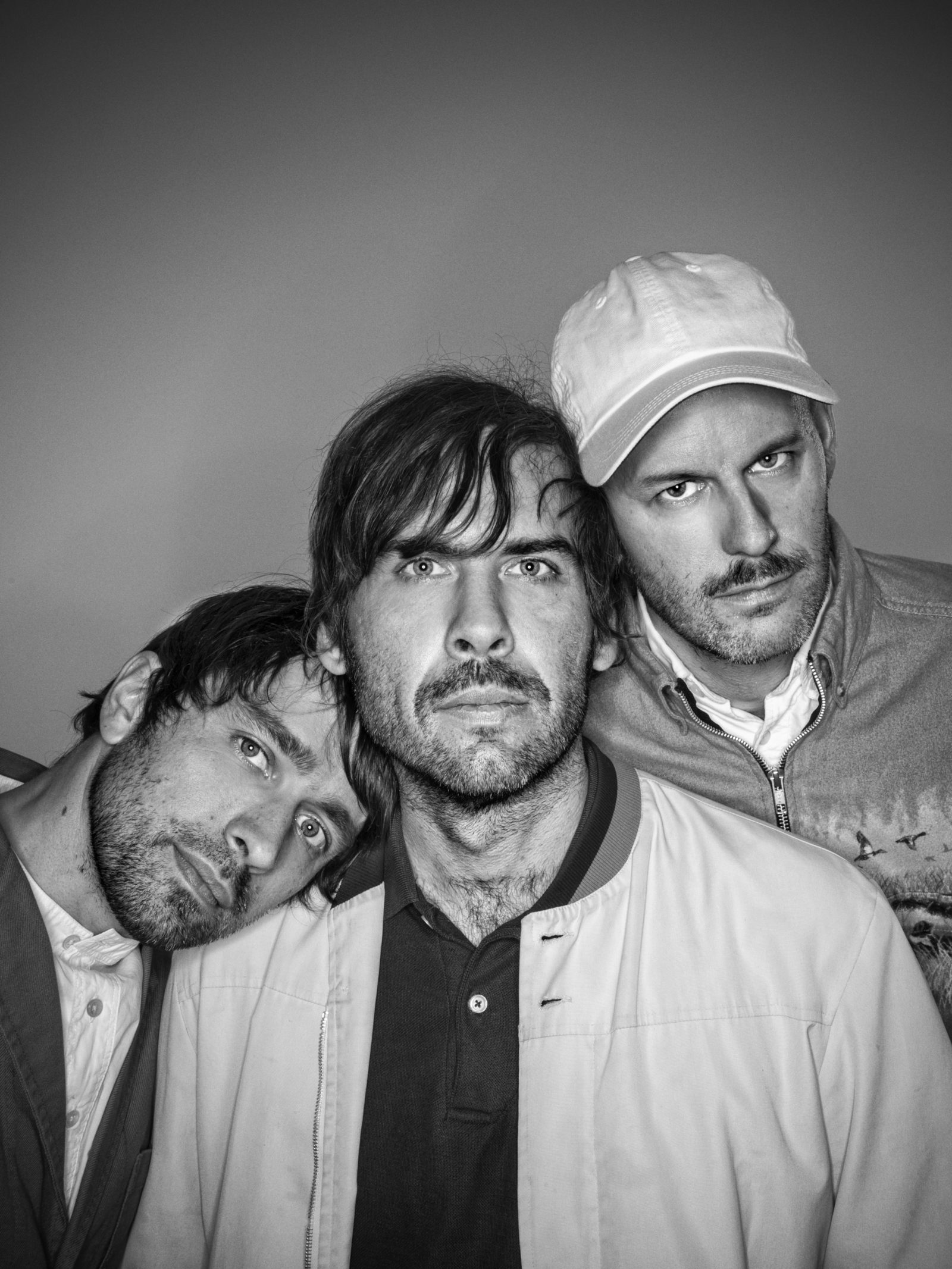 Apr 2016
Peter Morén, Björn Yttling and John Eriksson have been creating indie anthems with an irresistible pop twist since 1999, and gained worldwide attention when they taught us all how to whistle on their hit single 'Young Folks' back in 2006.
A tidy 10 years later, and the Stockholm three piece are ready to unleash a brand new album entitled Breakin' Point, due to land via INGRID on the 10th June 2016 – so we thought that now would be the perfect time to invite Peter Bjorn and John to curate their own edition of the Nordic Playlist!
Click on the speaker button just above and select your favourite streaming service to tune in to Bjorn and John's hand-picked recommendations of their top Nordic tracks, and read on to get an insight into what their upcoming album has in store in our exclusive interview…
Thank you so much for joining us at the Nordic Playlist! Where are you chatting to us from today, and how are you doing?
Bjorn: Thank you, we're in Stockholm at the moment.
John: Pretty, pretty, pretty good.
So the last time that we heard from you all was back in 2011 when we couldn't stop listening to your album Gimme Some, and we know that you've all been up to some very exciting things in between time, so can you tell us where you've been and what you were up to?!
Bjorn: We went back to Sweden, teamed up with Miike Snow and Lykke Li and started our own label INGRID. Then we took over the old Polar Studio and made that into Ingrid Studios.
That's where we've been recording and producing lots of music like Primal Scream, Franz Ferdinand, Chrissie Hynde and Wild Nothing.
You've so far revealed two tracks from your upcoming album Breakin' Point – what made you decide the time was right to make a new record together?
John: Before, we always started the album process by finding a musical concept or code that would force us to do something new.
A strong reaction towards the album before.
It's almost like we have been smashing ourselves to pieces after each album cycle.
This time, we did not wanna re-build or re-invent ourselves.
This record is not a reaction towards our last album.
It's a reaction and a homage to all the other albums in the world of pop music.
We wanted to use all the craftmanship we had learned and challenge ourselves to create an album as grand as Michael Jackson's Thriller.
And can you tell us a bit about the making of the album? What were some of the highlights of the process?
Bjorn: We started with writing the melodies and lyrics on guitar/voice memo. Trying to be as prepared as possible before starting the recording process. (Bruce Springsteen – hello!!!)
When we had the best songs possible we incorporated the best producers possible, like Paul Epworth, Greg Kurstin and Emile Haynie.
And if each of you had to pick a favourite track from the new album – perhaps one that was a pain to record but that you're extra proud of now, or one with a really good story behind it – which would you pick and why?
John: Yesterday, I noticed that I enjoyed listening to a track called 'In this town'. It's a track that is a little bit different to all the other tracks but it also very much connects with the overall lyric-theme on the album.
It's about feeling lost in the city where you live your life and it's a melancholic and very Swedish / Scandinavian- sounding song. It's about Stockholm, Skellefteå, Åbo, Bergen or Copenhagen.
We're super excited to catch you guys live again too, so what can your fans expect of your upcoming live dates?
Bjorn: It's gonna be so much fun playing the new record, we added some extra hands to get a huge sound and we have a lighting guy who has created a string theory styled aurora borealis super brain on stage.
Thanks so much for recommending your favourite Nordic tunes for your Nordic Playlist! Why did you pick these songs in particular, and what do you like about them?
John: I love Finland.
The films of Kaurismäki are one of the meanings of life.
And there is a lot of fearless music coming from Finland these days.
While we in Sweden are experts on cultivating the American / English pop music, Finnish creators make their own thing with some sort of total freedom.
Two of my most played Finnish tracks (Jimi Tenor – 'Sugardaddy' and K-X-P's '18 hours') have a shuffle-beat – I guess that says a lot.
And, one of my favourite singers in the world is Ane Brun. I think she is magical. She sang on a track called 'I'm Still Here' that I did for my solo project Hortlax Cobra and I was truly amazed by what Ane's electric voice did with the melody.
I love the 'Black Notebook' track from her latest album. It has such an epic lonely feel to it. It feels like you are inside Ane's head when you hear it.
The Per Nörgård piece I know from my earlier life when I was working as a classical percussionist. It's the third movement from a bigger percussion composition called 'I ching'. The sounds are performed on an African thumb piano (kalimba) that you press against the head of an orchestral timpani. And you use the pedal on the timpani to create the glissando effects. That effect and the tonality creates this beautiful, weightless music.
Here at the Nordic Playlist, we like to help our friends and followers get to know the Nordic region through recommendation – so can you share any big Nordic inspirations with you?
Bjorn: The Kaffebar just outside our studio is a good inspiration. Always someone you know in there, makes Stockholm and making music more fun. Apart from that Artipelag outside Stockholm is worth going to if you're here a few days.
Can you recommend any new or old favourite artists from Sweden that we should absolutely check out?
Bjorn: Everybody should check Eric Malmberg out. Except if you don't like organ music, then you probably should pass on that one.
And finally, what does the rest of the year hold for you?
John: Touring.
Bjorn: A lot of touring!
www.peterbjornandjohn.com
www.facebook.com/peterbjornandjohn
www.twitter.com/peterbjornjohn