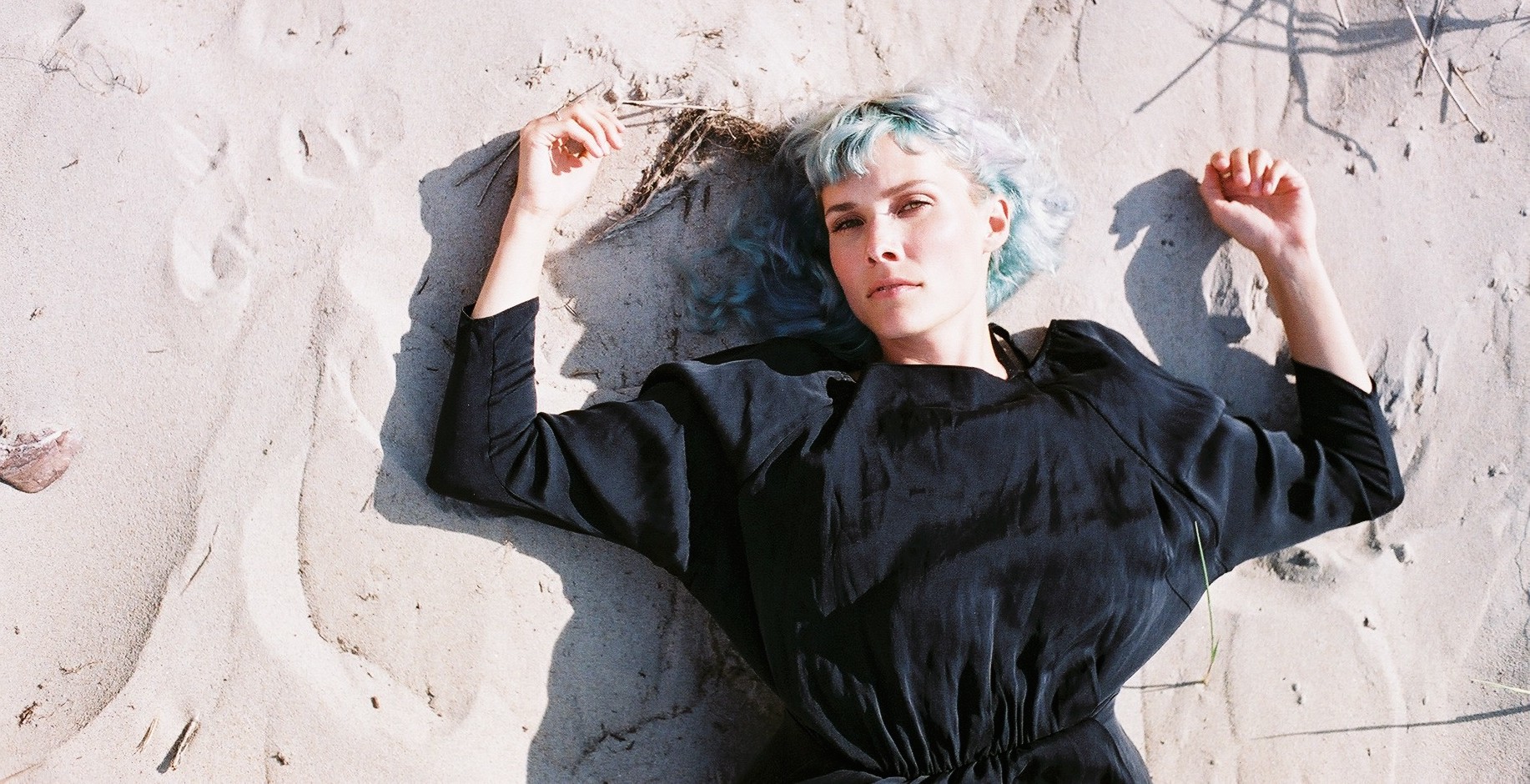 Apr 2014
A native of Denmark's capital, Oh Land – also known as Nanna Øland Fabricius – is a Copenhagen girl with an explorer's heart, one which has led her to travel the world with her music, touring with the likes of Katy Perry and relocating to the US's East Coast culture hub, Brooklyn.
Releasing her debut album Fauna back in 2008, Oh Land has since gone on to release two more full lengths including 2013's critically acclaimed Wishbone, preceded by the outstanding track 'Renaissance Girls'. And fresh from unveiling her brand new video for 'Cherry On Top' (featuring a cameo from fellow Dane Helena Christensen!) we're very excited to introduce the phenomenal Oh Land as the curator of a special Nordic Playlist!
Scroll down to read an exclusive interview with Oh Land, and press 'play' just above to hear which carefully selected Nordic artists she recommends that you check out…
Has anyone ever made a mixtape or a playlist for you? If so, can you remember what was your favourite track on it was?
My first love made a mixtape for me and I remember thinking it was quite shit and I fell a little bit out of love! There was a dance mix of a Stevie Wonder song called 'All I Do' and I way preferred the original! But I stole a lot of burned CD's that boys had made for my older sister and that was actually how I discovered a lot of cool music, like Björk and Tricky !
Do you remember the first mixtape/playlist you ever made? What was on it and who was it for?
It was probably for myself and contained pretty much only sad songs! I was really into Whitney Houston and Louis Armstrong when I was a child. And gospel and soul!
Congratulations on the release of the excellent Wish Bone last year! It's an album that feels really playful, fusing different genres, styles, vibes and colours throughout – what was your main ambition when you were making the record, and is that still you main ambition for it now?
My main ambition was to really confuse people! No, I think I just wanted to really some songs that told very honest stories from my life and I wanted not to stream line myself. Like, make myself a concept. I wanted to have the freedom to do and say and sound however I wanted! I still feel that way.
And how would you sum up the journey you've been on since? Has this record taken you to new places, introduced you to interesting new people/collaborators…?
This album has definitely taken me to a lot of new people. I've become very interested in writing visual stories for the album as we'll and have found a few writing partners that I really have fun developing films with. Ive also taken my "no backtrack" mantra to new heights and when we play live we don't even have clicks or tempo indicators- we are one hundred percent in the moment and live!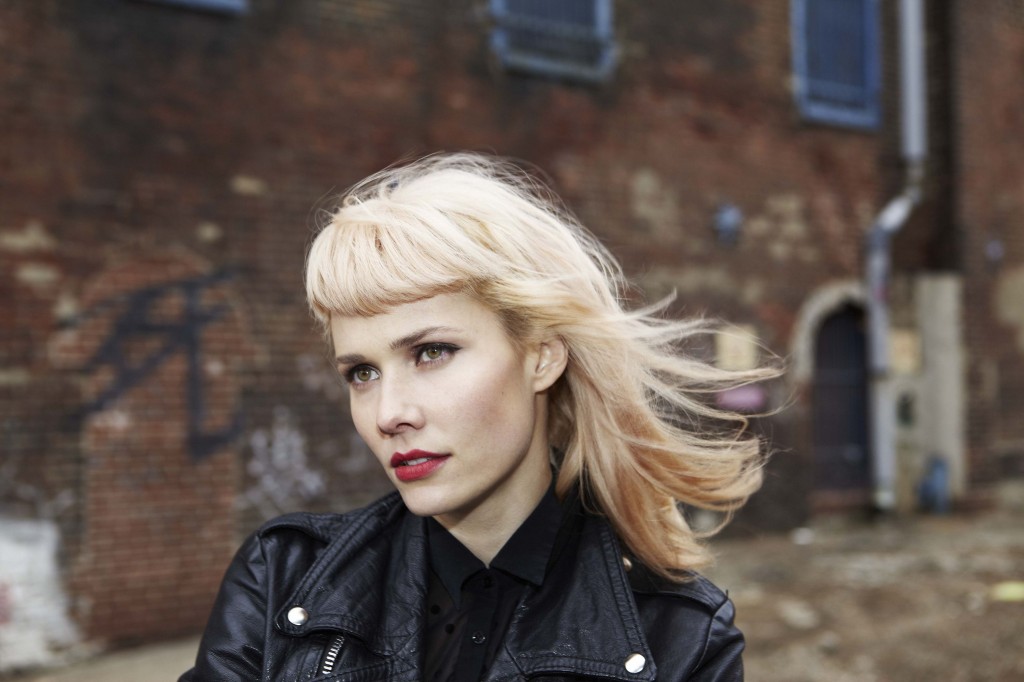 You've mentioned that the video for your latest single 'Cherry On Top' is based on a dream you had… can you tell us a bit more about this dream of yours and how it influenced the visual style of the clip? Do you often look to your dreams for inspiration?
I have the craziest dreams, every night – it's quote annoying – but sometimes they really inspire me… mostly they're just scary! But this one helped me come to peace with my past as a dancer. Usually I dream that I dance etc. but in this dream, I dreamt that I was the pianist in a dance class and that is a huge thing. Like my sub-conscious is saying "you are a fucking singer!"
Can you tell us about some of the tracks that you've picked today and why you selected them? Did you discover anything new when making your playlist?
I realised how big a percentage of the music I listen to is actually Scandinavian – and I got a little proud! Mikko Joensuu was an artist I discovered while playing in Finland recently and I really liked it! I also realised that a lot of folk music is coming out if Scandinavia at the moment and that it's true – we all got the kooks!
The Nordic Playlist is all about discovering music from the Nordic countries through recommendation – can you tell us about a Nordic artist/album that was recommended to you, and is particularly special, or has been particularly influential on you?
Recently I've been obsessed with the song 'Going Home' by Ásgeir. It's clearly inspired by my fave James Blake, but that's never a bad thing.
And are there any Danish artists that you would recommend we tune into? Any old and new favourites?
My best friend Kasper Bjørke has a unique sound and is both danceable but melancholic – I love him.
Finally, what does the rest of the year hold for you, and what are you most looking forward to?
Plans!? Ugh – I'm so bad – I can't even remember what I'm doing tomorrow! I think I'm just gonna keep doing what I'm already doing- singing, playing, writing… and releasing brain vomit here and there! Oh, and I've just released the video for 'Cherry On Top'!
www.ohlandmusic.com
www.facebook.com/OhLandMusic
www.twitter.com/ohlandmusic