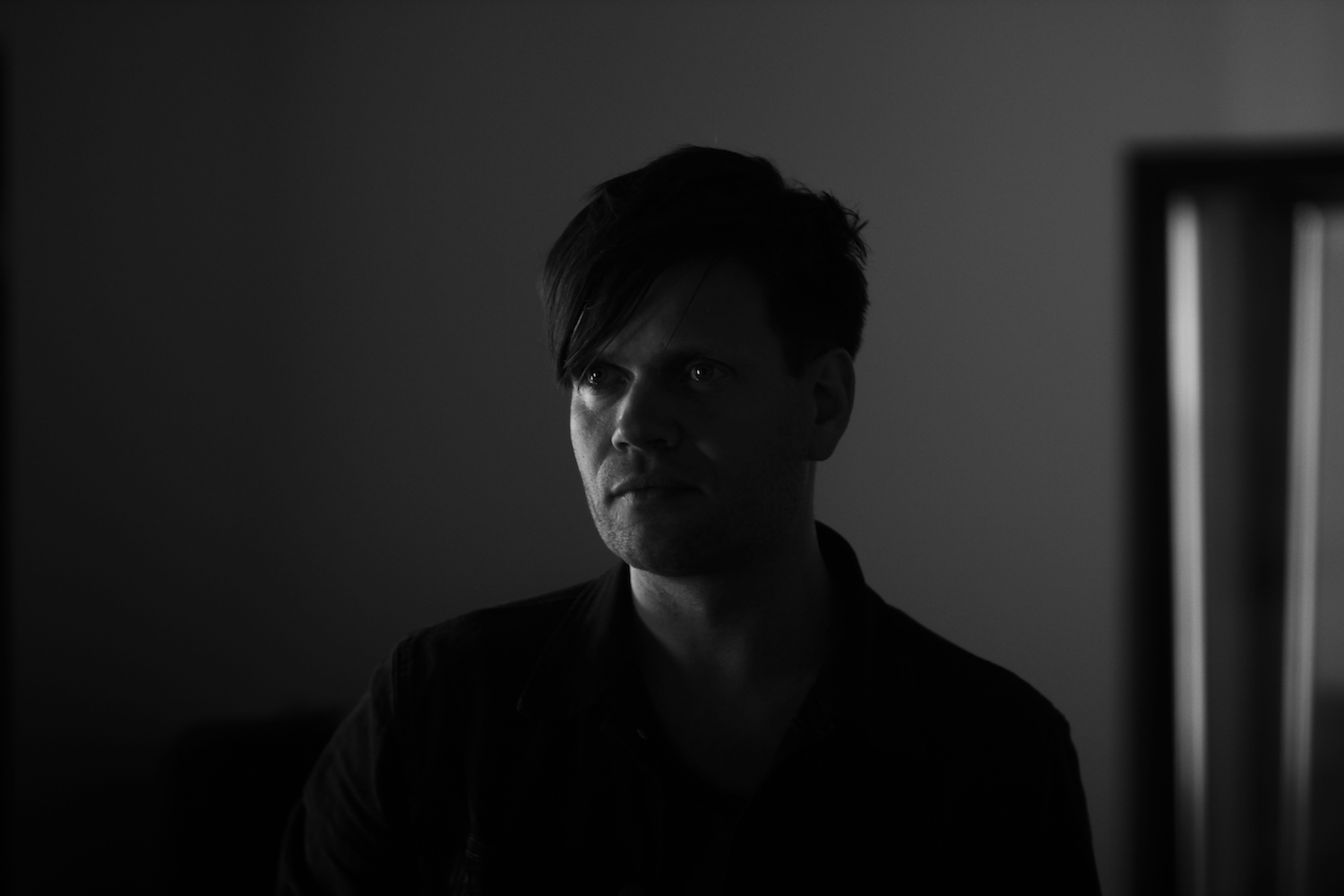 Dec 2014
Since the release of his debut solo record The Last Resort in 2006, Anders Trentemøller has proven himself to be one of the most inventive, progressive and intriguing musical propositions out there, veering away from his purely electronic routes to follow paths venturing towards expansive soundscapes and darkly intriguing sonic narratives.
In the Autumn of 2013,  Trentemøller released his third full length album Lost – a captivating record presenting collaborations with a number of the world's finest alternative rock musicians, including Jana Hunter of Lower Dens, Jonny Pierce from The Drums and fellow Dane, Sune Rose Wagner from The Raveonettes.
Since then, Trentemøller and his band have toured relentlessly, transforming the album's tracks into an epic and immensely powerful live performance which has been showcased throughout the US, Europe and as the headline act of 2014's Roskilde Festival, marking the second time that Trentemøller was invited to hold the top slot at the prestigious Danish event.
Following on from an exceptionally busy year, we caught up with Trentemøller to delve further into the ideas and ambitions that pushed his latest album to such heady limits. So let Trentemøller guide you into the New Year with a mix comprising his favourite Nordic artists, and a look back over the thoroughly exciting year that was 2014.
The year is ending, and we're getting reflective! From what we've seen, your 2014 has been a busy year of taking Lost on the road – so what would you say some of the most memorable moments of your year have been?
It's always a real pleasure for me to go on tour with a new album. All the long isolation in my studio making the album and the rehearsing with the band is very intense. I love the writing process and being able to share my music and my visions together with the band members when we prepare for a tour, but the climax of every album is definitely to go out on the road and play my music for people.
We had many great moments this year. Really loved playing our venue tour in Europe and in the States. Playing venues is more intimate and you play for a dedicated crowd, so I, of course, love that.
But playing all the many festivals we did was also fun, especially Roskilde. It was great playing the Orange Stage, not as a DJ as I did last time, but playing my own music with the band. That was huge!
Your live shows are incredibly powerful – so what's your 'philosophy' when it comes to the live shows, and which has been your favourite performance this year?
Roskilde was fun and we also played the Sonar Festival in Barcelona which was a great gig. Maybe the best festival gig we had this summer. But again, playing venues is where my heart is. So the gig we played in New York this spring was out of this world! The crowd was so giving and really into the music, also the more demanding parts which sometimes can be a bit hard on big festival stages so that was a nice surprise!
The album has received a phenomenal reception since it was released last year – what was your main ambition when you were creating the record, and how do you feel about it now?
I'm really proud of it and definitely think it's the best album I have done, but maybe you always think that of your latest album? [Laughs] I felt that the album reflected who I am and my vision for the sound somehow succeeded.
It can always be better, that's my driving force, but I think it came out pretty much as I wanted it to be. My idea was to have these songs I wrote for vocals to blend in with the instrumental ones in a natural way, that was my biggest challenge this time, so I used a lot of time building the album up around these 5 songs with vocals.
We're all about mixtapes here at the Nordic Playlist, so has anyone ever made a mixtape or a playlist for you? If so, can you remember what your favourite track on it was?
Actually no… [laughs] But I remember that my first girlfriend back in high school many years ago had this cassette tape with songs from Pink Floyd, The Cure and some Doors stuff that we heard many times. I loved this "mix tape" and the specific order each song appeared. My favourite track back then was 'Wish You Were Here' by Pink Floyd and 'I Want You' by Elvis Costello – a really touching song!
Do you remember the first mixtape you ever made? What was on it and who was it for?
No, not really. But I guess it was a lot of The Cure, The Smiths, Slowdive and Ride and those UK bands…
Are you the kind of person that makes New Year's Resolutions?! If so, what will they be for this year?
Not really, I'm so bad at them anyway. If I would do one it should be trying to eat less chocolate next next year! I'm a chocolate addict!
And which track will you be listening to to bring in the New Year – what would be the perfect soundtrack to start 2015?
Last New Year's Eve me and my girlfriend and friends danced to old Prince tunes on New Year's Eve, pretty drunk. It should be either New Position or 1999 or Ghost Rider with Suicide!
Here at the Nordic Playlist, we're all about discovering music from the Nordic countries through recommendation – so can you tell us about a Nordic artist or album that is particularly special, memorable, or has been really influential on you?
I really LOVE Jan Johansson! The Swedish jazz pianist. Especially his Jazz På Svenska has for many years been a big inspiration for me. The way he played these old folk songs in a very intimate jazzy way – very simple in a way, and quite melancholic! The sound on that album is so warm! I'm also a big fan of Cornelis Vreeswijk. Love Swedish folk music.
But also a band like Serena Maneesh from Norway, they are so cool! Just discovered them through a friend when I searched for Norwegian music for this list and they are on repeat on my stereo all the time now.
Can you tell us about the tracks that you've selected for your playlist today and why you selected them, or what you like about them?
As I mentioned Serena Maneesh has a sound that I love. The same with Singapore Sling from Iceland and Dead Skeletons! Two superb bands that have also inspired me. They are in the same family as two other bands that I love: The Warlocks and Brian Jonestown Massacre. I met Jon of Dead Skeletons in Iceland before one of our concerts there. We watched the northern lights together outside the venue, really cool guy. I would love to one day make a tune with him.
In Denmark we have The Raveonettes. Denmark's best rock band if you ask me. I love their sound and the new album is fantastic and quite different from the earlier ones, but still very much The Raveonettes!
Which artists/DJs/excellent creative folks from Denmark would you highly recommend we check out?
The Raveonettes of course and then Marie Fisker, not only because she sings with me but because she has the most beautiful, unique voice. I love her new project The Cabin Project. And then I also think the new Iceage album is really great! I like that they developed their sound from the first album. Good song writing and a production that is rough and beautiful at the same time. Love that band!
And finally, what are your plans for 2015?
Making a new album! 😉
www.anderstrentemoller.com
www.facebook.com/trentemoller
www.youtube.com/trentemollerTV
Main photo by Jonas Bang.