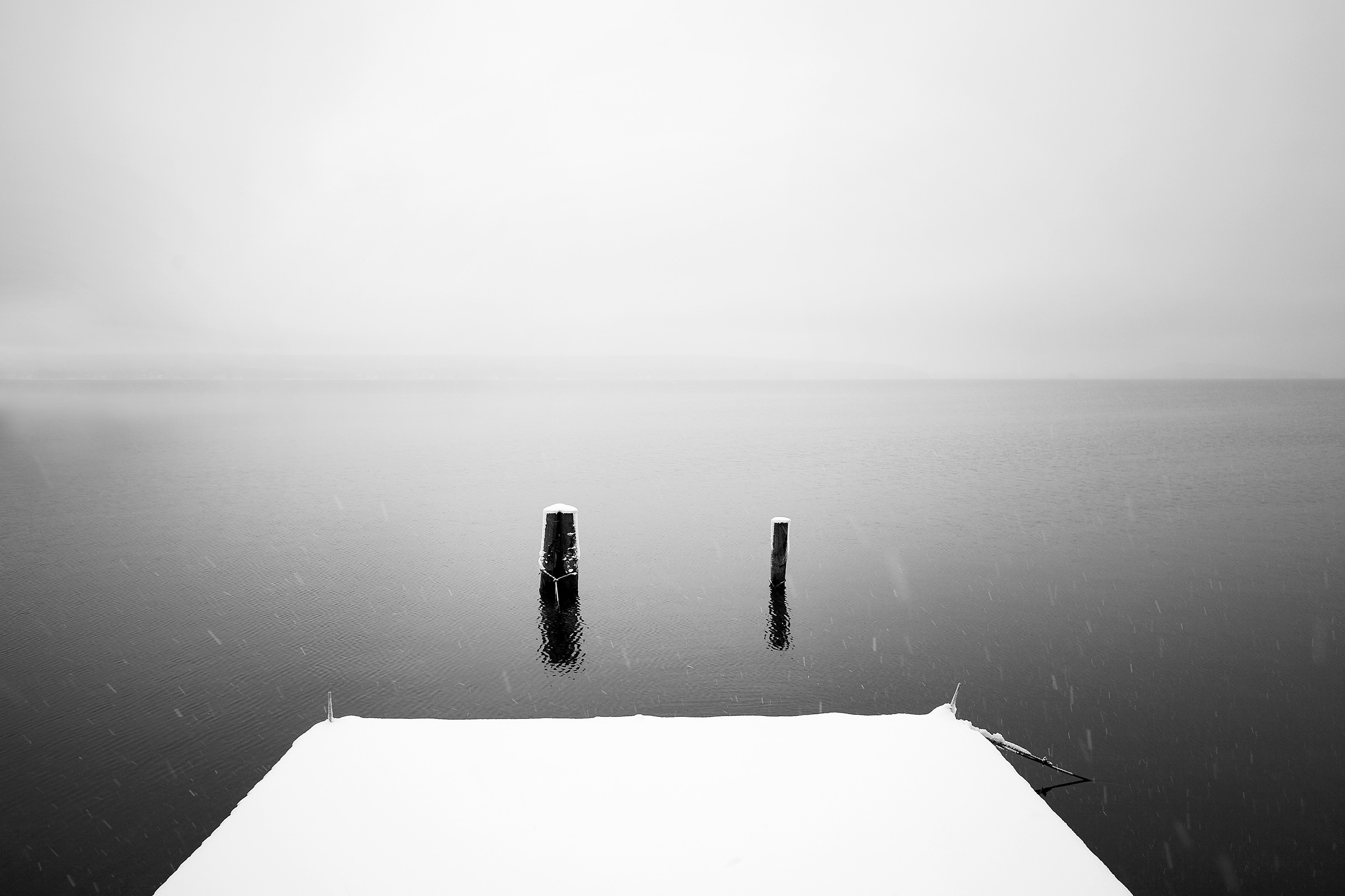 Jan 2015
There's no doubt about it when we say that 2014 was a vintage year for music. For all music, but in particular, for Nordic music.
Danish sensation MØ took the world's live circuit by storm, Norwegian singers Nico & Vinz topped charts around the world and musical mastery was realised when two of the region's heavyweight stars – Robyn and Röyksopp – joined forces for an unmissable album and tour.
It's going to be hard for 2015 to top the quality and originality offered up by the last year… but we're pretty sure that the following artists can manage it. We've hand-picked some of the musicians promising to get us excited over the coming 12 months, so press the 'play' button just above, select your favourite streaming service, and discover 10 new artists that we'll be following closely in 2015!
Aurora – Under Stars
It's been a phenomenal year for Norway's Aurora, who – in little over 12 months – has racked up more than a million streams of her debut single 'Awakening'. Since then, the Bergen native has quickly and deservedly cemented a solid reputation as an energetic and magnetic performer, and a dazzlingly talented songwriter.
We were lucky enough to have Aurora play on the Nordic Playlist's stage at last year's First We Take Berlin festival, where her performance provided an exhilarating insight into what this artist has in store. Aurora has been hinting at the imminent arrival of her long awaited debut album – we're certain it'll haven been worth the wait.
Amason – Ålen
Something of a Swedish supergroup, Amason – although still in their infancy – are already an award winning outfit, featuring members of Dungen, Miike Snow and Idiot Wind. Their debut single 'Ålen' and the follow up, the recently released 'Duvan' have been break out successes, and have been highly recommended by a number of Nordic Playlist curators so far – including fellow Swedes Lykke Li and First Aid Kit as well as Faroese songstress Eivør.
As the five piece prepare to unleash their debut album Sky City upon the world at the end of the month before embarking upon a Scandinavian tour, we're taking another listen to their track 'Ålen' – and counting down the days until the 27th January when the album will be made available through Fairfax Recordings/INGRID.
Oceans – Honest
Another favourite selected by our previous curator Lykke Li is from Finnish newcomer Oceans – a.k.a 19 year old Efe Tekkanat from Helsinki who dropped his debut EP back in October.
Since then, Efe has been offering up tracks from the EP – from the heady, hypnotic beats of opening track 'I'm Telling You' through to the enchanting re-make of Metronomy's 'I'm Aquarius'. The entire EP is available now through Soliti, so make sure to tune in straight away, and to keep an especially close eye on Oceans over the coming months.
Drippin – Silver Cloak
He's fresh from releasing a brand new EP entitled the Silver Cloak EP, and now Bergen's Drippin is fast emerging as one of the most exciting acts on the Norwegian circuit. His talent lies in mixing ground-shaking beats with hauntingly catchy samples, all coated with a huge amount of energy and excitement.
We've selected the title track from Drippin's EP for this week's playlist, so click the 'play' button above to give it a listen – and keep an eye on the Nordic Playlist for very-soon-to-be-revealed Drippin related news!
Ronya – Flame
Helsinki native Ronya may well have been performing around her home city since the age of 14, but we've got a feeling that 2015 is the year that the world will get to experience the full force of this charismatic performer's talent.
In the opening days of 2014, Ronya offered up the track 'Flame' – a bass infused pop gem which showed off the singer's powerful range and R'n'B trained chops. Ronya has now unveiled the clip for 'Work Harder' – another glimpse of what her forthcoming album has in store. So hold tight 2015, because Ronya's getting ready to make us move.
Zhala – I'm In Love
Inciting us stand to attention at the start of 2014 was Sweden's Zhala – an artist so adored by fellow Swede Robyn, that the iconic artist made Zhala the first signing to her fantastic Konichiwa Records. Zhala went on to release the Prophet EP shortly afterwards, and whispers are circulating of a debut album set to be released in early 2015.
Let's hope we don't have to wait too much longer to hear what this unmissable performer has to offer, but in the meantime, remind yourself of her engrossing style by listening to her track 'I'm In Love' in this week's Nordic Playlist!
Vök – Við vökum
Instant chemistry was created when Vök's founding members Margrét Rán and Andri Már decided to join forces to enter an Icelandic 'Battle of the Bands'-esque competition back in 2013. Little did they expect that they'd win the competition, never mind go on to perform at multiple festivals in their native Iceland as well as heading to the UK, Norway and elsewhere in their first 12 months of existence.
Since their conception, the band has expanded to add Ólafur Alexander to the full time line up of the band, they've released a much acclaimed EP entitled Tension and are now widely regarded as one of the most exciting Icelandic propositions out there. Vök are kicking off 2015 with a number of European tour dates, so check them out here and listen to their EP's opening track 'Við vökum' now!
Tonik Ensemble – Until We Meet Again
Iceland's Anton Kaldal Agustsson is a carefully focussed man, and his work as electronic outfit Tonik Ensemble has given him the exact setting that he needs in which to indulge these characteristics. Agustsson revels in creating sounds which are spacious yet luxurious, rich while retaining a sense of delicacy and air – all perfectly captured in his latest single.
The Guardian have already tipped Tonik Ensemble as 'one to watch' in the New Year and we couldn't agree more, so tune in to the song 'Until We Meet Again' now and make sure to check out his debut album Snapshot when it's released this coming February.
The Cabin Project – Come Rain
Formed by two established and highly respected artists, The Cabin Project is the brainchild of musicians Kira Skov and Marie Fisker – and a musical entity that comes highly recommended by Danish electronic icon Trentemøller.
Locking themselves away in a cabin (hence the name) in the dense forests of Canada along with Oliver Hoiness and Ned Ferm, the album The Cabin Project was conceived and recorded – a seamless presentation of the beautiful quality achieved when Skov and Fisker's voices unite. The album is available to stream now, and the outfit have already announced plans to tour their native Denmark in 2015. Keep an eye on their Facebook page to find out more.
Communions – Love Stands Still
Danish outfit Communions have had a riotous year since unveiling their Cobblestones EP back in January 2014, the release of which they followed up with the autumnal apparition of a double single – and worldwide acclaimed release – 'So Long Sun/Love Stand Still'.
Coating warm and nostalgic sounds with irresistible energy, their latest release proved the perfect soundtrack to the closing days of 2014. And with a new year just begun, we're now looking forward to what this Copenhagen four-piece have in store. Check out 'Love Stands Still' in this week's playlist!
www.facebook.com/nordicplaylist
www.twitter.com/nordicplaylist
www.instagram.com/NordicPlaylist