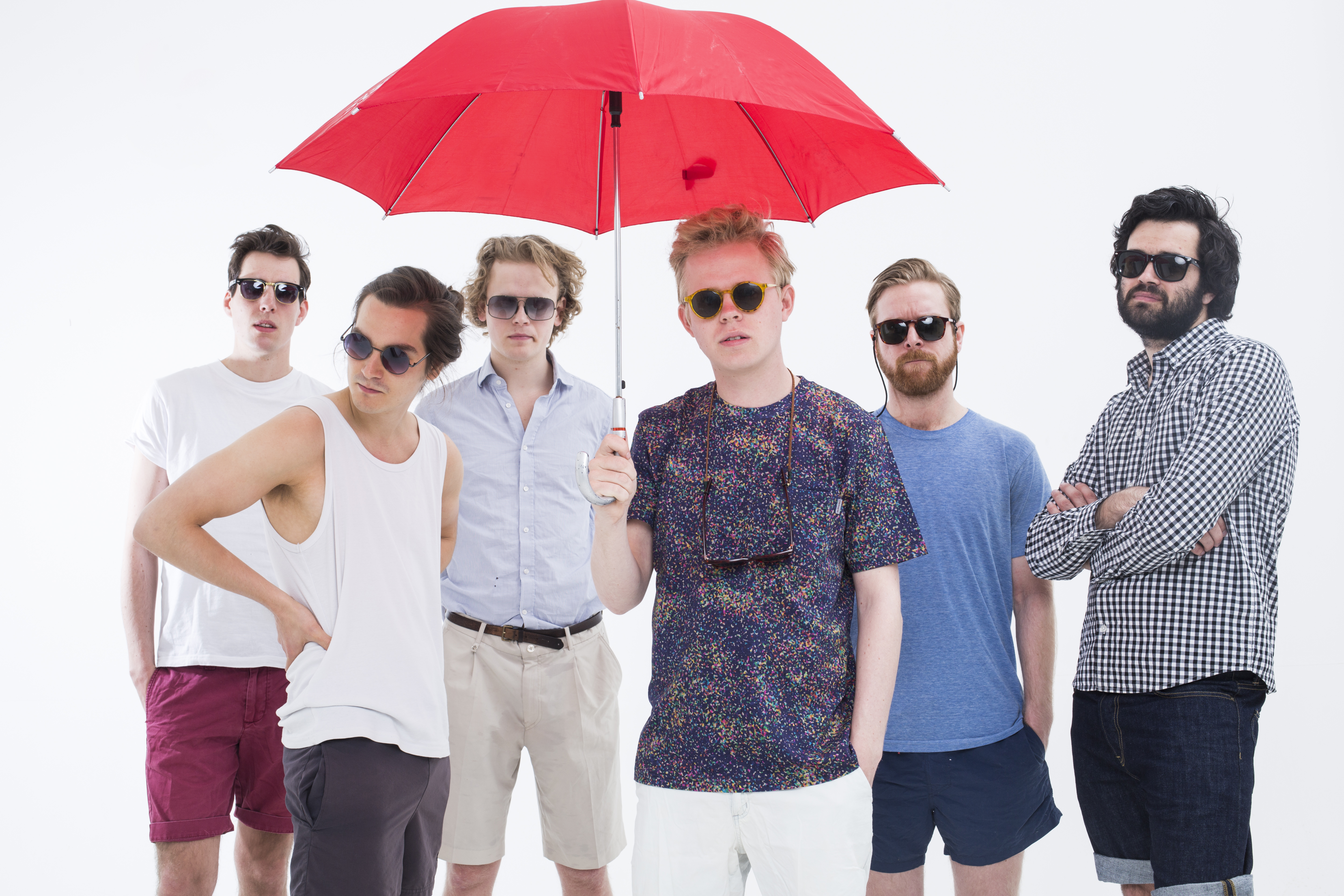 Jan 2016
Hailing from Bergen, this lively six-piece are famed for their exhilarating live shows, and have – over their 10 year career span – released three superb albums which have not only brought them widespread acclaim, but have also propelled them to some of the world's finest stages.
Arriving in 2007, the band's debut album Down To Earth introduced the collective to the scene as an energetic breath of fresh air, an idea further consolidated when their second album Hest landed in 2011, followed by Six Months Is A Long Time in 2014. Now, after two short years, the band are preparing to return with a new release, from which two irresistible singles have already been unveiled – the summer-tinged hit 'Galapagos' and their brand new track 'Young You'!
As they prepare to embark on a tour around Germany as well as to drop their eagerly awaited new album, we thought that the time was perfect to catch up with the band and invite them to curate their own Nordic Playlist – so press 'play' above to tune in to a hand-picked selection of Kakkmaddafakka's favourite Nordic tunes, and read on to find out what their new album has in store…
Thanks so much for joining us at the Nordic Playlist! Where are you at the moment, and how has the start of 2016 been treating you?
Thank you too, we are all in Bergen now, we had a great Christmas break and the new year has been going great for us so far.
We just had our 'julebord' (that's an annual christmas party meal, Norwegian tradition) and we all got together and celebrated the passing year and got excited for this year, we have a lot planned for 2016.
Your new single 'Young You' has just landed – can you tell us about the sentiment behind the song, or the story behind it?
Well it's a break-up song, no surprises there as almost all our songs are about relationships in some way, and they are based upon real events here in Bergen. I got inspiration for this song when I spoke to a friend of mine who was dating a younger girl, he basically ran off to Barcelona! So we started the song with that in mind, and it evolved from there.
Also we've seen that guys often end relationships, and at the start it's the girl who is the most upset, but after a while that sort of switches, and the girl moves on and becomes happy, whereas the guy starts to doubt his decision and have more regret in the long run, so this is in the lyrics. The sentiment is definitely melancholia spiced up with a dash of optimism.
And are we right in thinking that 'Young You' is our first taste of your upcoming fourth album?!
Correct, although we did put out another track called 'Galapagos' back in October, check it out. The album is fully finished and will be released towards the end of February.
The ambition was same as always, Just try to make music that we really like and just make it how we are feeling at the time, and we are really happy with the result. The songs that made the final cut could be looked at as charting the beginning to end of a relationship, if we had to find a theme.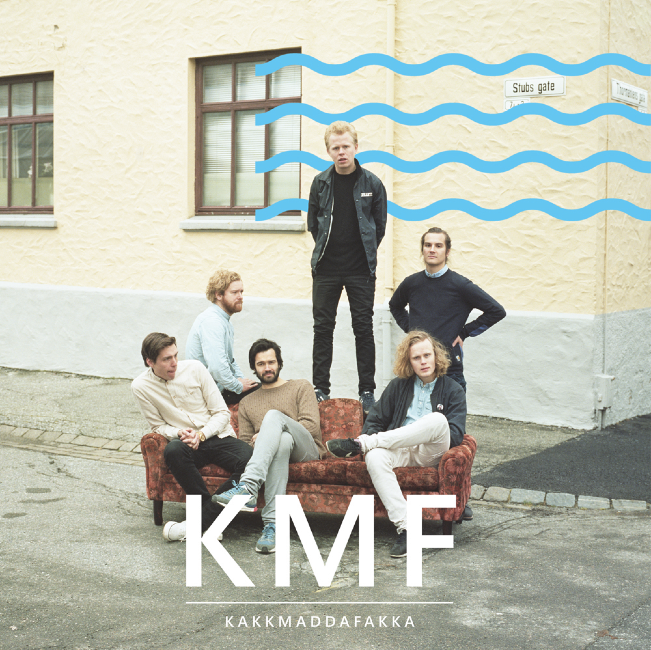 You've already announced a series of live dates for 2016, which we're very excited about as you guys always produce such fun shows. What is your approach to your live show, and what do you want your audience to feel at the end of your shows?
Happy! We always put a lot of thought into our live show, basically because some in the band have borderline ADHD and often find themselves getting a little bored at concerts. So we plan the journey for the audience, and try to take them on a ride with different flows in energy and many small details and not be scared to have fun, lots of bands are scared to look like they're having fun. At the end of each show we are pretty exhausted, and happy, and if the audience are too we did a good job.
It's almost 10 years since you released your first EP, so what would you say has been the absolute highlight of your time together as a band?
Well the overall highlight is just being on this journey which has taken us all over the world, and allowed us to experience so much. We were very young when we started the band, some were only 15 years old, so this travel has been like an education for us and we are so grateful for that.
But if we had to pick an individual highlight we'd have to say playing in Mexico and getting treated so amazingly well by the fans down there. Not to mention that we love Mexican food, but who doesn't!
Here at the Nordic Playlist, we like to share recommendations from the Nordics and to help our readers discover something new – so can you tell us about a Nordic influence that is particularly special or memorable to you?
I recently discovered the work of Roy Andersson, especially his TV commercials, so quintessentially Scandinavian. He doesn't do many films and not much lately but search online and check it out. He has his distinctive fixed camera style, and it's almost like he's painting a picture first and then makes it come to life. And he's very funny.
Coming from Bergen, you're surrounded by a rich and busy music scene – and you've picked two Bergen-based artists for your playlist today. So what's so special about the music scene in Bergen? Why do you think so much great music is inspired there?
We get asked that question all the time, and we don't know if there's an official answer but everyone agrees that the incredible amount of rain we get here does limit what activities you can do when growing up, so playing an instrument and starting a band are really common here, which helps in terms of skills and experience from an early age.
Then there is just the fact that there are so many bands, and a lot of concerts, so the whole scene really mixes and gets inspired or creates new projects together, and maybe even some healthy competition. Erlend Øye was instrumental in us getting a name outside of Norway, which is a great example of how the guys who have made it help the ones coming up.
Are there any other Norwegian artists (new or old!) that you'd highly recommend we check out?
We have to say Erlend Øye now! But really there are too many to mention, but check out The Megaphonic Thrift if you like guitars, Fjorden Baby have been the coolest band in Bergen for a while, and new band Chain Wallet if you like some smooth yacht rock style.
And finally, what does 2016 have in store for you? What should your fans be looking forward to?!
Wow, there is a lot for us and the fans. The album comes first and then the touring starts, we have a Netherlands, Swiss and German tour lined up, and even though it's not announced yet we will probably head back down to South America… Then back over here for a summer of festivals, and we have some big news to announce there soon! Then more touring, hopefully get to some new countries and work more in the UK/US, it's all happening in 2016!
www.kakkmaddafakka.com
www.facebook.com/kakkmaddafakkamusic
www.twitter.com/kakkmaddafakka