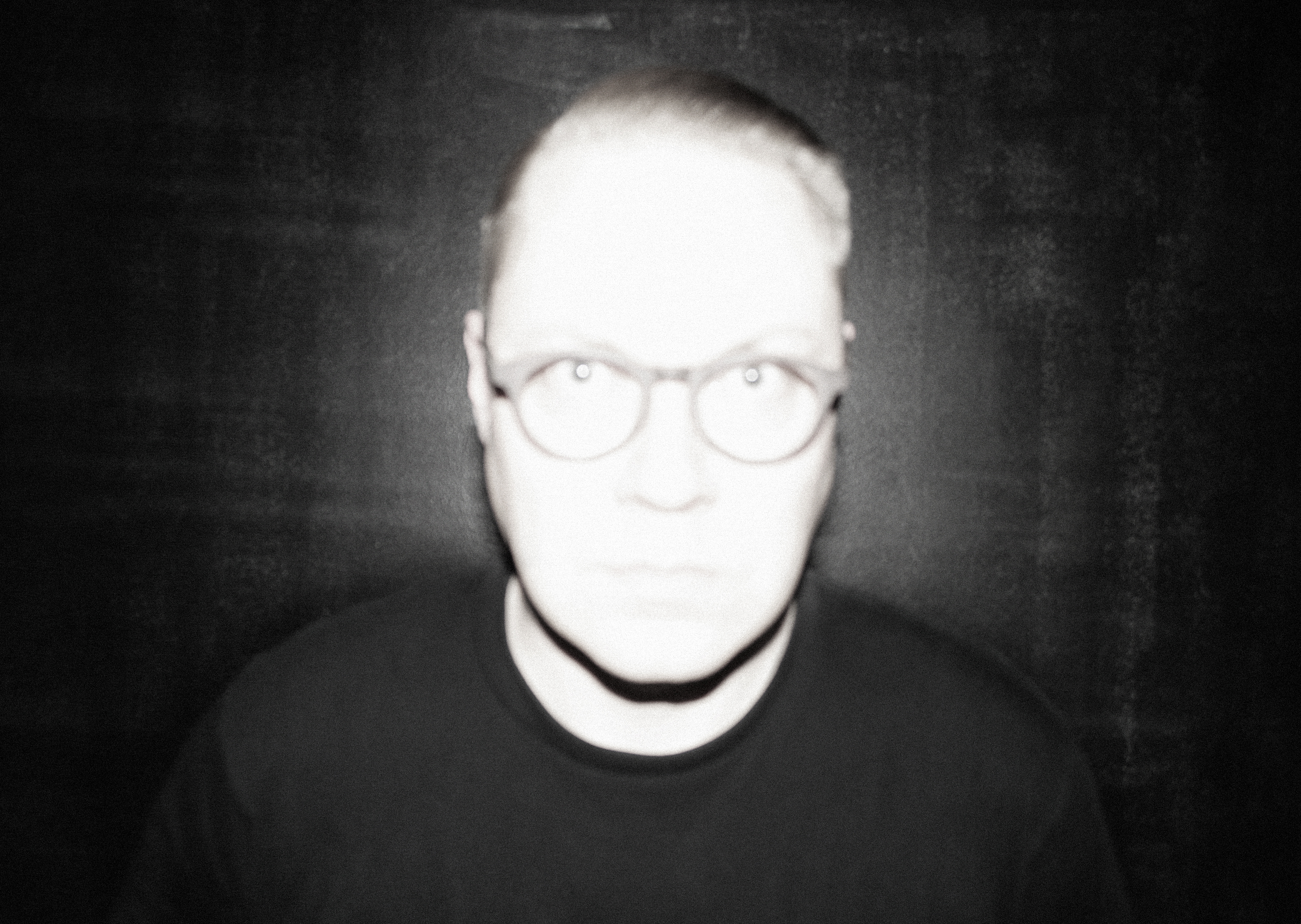 Sep 2016
If you were lucky enough to attend the 2016 edition of Flow Festival in Helsinki, or to have explored the city's wealth of late night venues over the past few months, it's likely that you'll have already encountered Samuli Kemppi – a DJ native to the city, and one of Finland's most prominent techno figures.
Not only does he regularly bring his enthralling sets to live stages, but Samuli also presents radio shows on Finland's Basso Radio as well as releasing music via his own family of labels, meaning that those in search of the latest Finnish electronic music need only ask one man.
We invited Samuli to create his very own Nordic Playlist DJ Mix to help us navigate the abundant and thriving music scene from which he hails, and to find out more about his history, his music making beliefs and just where he finds all of the latest music.
Tune in now by clicking on the player just above, and read on to dig deeper into the brilliant, techno-tinged world of Samuli Kemppi.
We're creeping out of summer time now, and we know that you've spent a fair amount of yours around festivals – so what have been some of your highlights of the summer?
I have to say that my highlight was definitely playing at the Flow Festival and sharing stage with Voices From The Lake, Oscar Mulero and Jeff Mills. Playing with idols. A pretty cool thing is that Resident Advisor filmed my set with 360° camera and it should be out later this autumn. I also made some big changes in my life this summer. I quit my day job in advertising / digital business and now I'm focusing on music only. That is one of the biggest decisions of my life so far.
You've had a busy release year too – teaming up with the fine folks at Nonplus records to release the EP Exomemory, so what's the story behind that EP?
That is a funny thing. I had my live set from some years ago on my Soundcloud page. Boddika was doing some paper work and had a mix playing. The mix ended and Soundcloud starts playing its own suggestion ,and it was my live set. It apparently sounded OK and he kept listening to it. Then he approached me about it and asked about one track from the set. That was the track titled 'Founders' and ended up on the Exomemory EP A side. So, Boddika found out about me by pure accident.
This year also saw the release of your Detached From The Past EP, so can you walk us through the process of making it? What did you have in mind when you were creating the EP?
Having an own label besides Deep Space Helsinki has been a long time dream for me. Power of Voltages may not have such a frequent output for now, the plan is to put out 1-2 releases / year and just my own stuff. I think of POV more as a testing area or a playground for myself. It's all about exploring myself as an artist and pushing things further, learning new possibilities. I have quite a dogmatic approach to music writing on a couple tracks on the EP. 'I Dream Of Midi' is done without any sequencers and programming. It is just a live patching with my modular synth and couple other synths. 'No Place For You' is made with three sound sources only; a kick drum and two hi hats. If you push someone into a corner with limitations, you have to come up with a creative solution to escape.
As well as your own, you've released music via some amazing labels throughout your career, so can you tell us about some of your favourites, and which labels people wanting to explore the Finnish techno scene should look into?
I probably wouldn't be at this point as an artist, unless I would've worked with late Max_M and M_REC Ltd label. I released two EPs and my debut album The Observer Effect on M_REC Ltd. It really felt like home with M_REC Ltd and Max. We had mutual respect and he gave me freedom to do what I wanted. It's now a year and a half since he passed away, and I'm happy I had the chance to meet him and work with him.
Another label a bit earlier in my career that I have to mention is Luke Slater's Mote Evolver. When Luke approached me, I'd only had a few releases out before. It was special to make releases for a label run by such a legendary producer.
Lots of things are going on in the Finnish scene at the moment. Producers and collectivities are starting labels and releasing great music. HYV, Kova, Dept., Etherwerks, Ljudverket just to name but a few labels.
And of course, a fantastic way for people to dig into your music taste and the scene happening in your homeland is via your Deep Space Helsinki radio shows – can you tell us more about those? Where can we hear them, and how do you find the music to play on them?
Yes, the DSH radio show is almost ten years old now. Me and my friend Juho Kusti do it every Tuesday. We get a huge amount of promos from labels and friends, so we are in a lucky position to pick up the best tracks for the show before they are even released. I guess there is a mutual benefit between the labels and us; they get promotion for the upcoming releases and we get to play the best music. We also started another weekly show called Curated By Deep Space Helsinki on Friday evenings. Curated by DSH is two hour guest mixes from DJs we admire and respect. You can catch both shows on Basso Radio FM in Finland and also through live streaming on the Basso website world wide.
As one of the most prominent figures in the Helsinki techno scene, what would you say are some of the remarkable things about it, and about the music making community in the city?
There is a lot of enthusiasm in the scene at the moment, specially when it comes to parties. A lot of younger people are getting into it and doing their own parties. The underground scene lives strong here. I'm also pretty happy about the latest addition to the Helsinki scene, that is Mind Records re-opening. It's a legendary record shop from the early nineties run by Marko Laine. It wasn't active for the past ten/fifteen years, but now it's back and I also work there.
Not so sure if there is a real music making community in the city. Everybody has such good connections to everywhere that I would say it's more a global music making community that we have here.
Thank you so much for taking the time to make a mix for the Nordic Playlist, can you tell us a bit about the new mix that you've created?
Thanks for asking! It's a bit deeper than what I usually play. Something for the head too. New and old mixed together, stuff that I like myself. It's vinyl only, one take and no edits.
Which are some of your favourite tracks in there and why?
I have to mention the label Spazio Disponibile. The 4th release is out soon and so far it's been pure gold pressed on vinyl. 002 and 003 are included in this mix. Since I picked only tracks that I really like for this mix, I guess they are all my favourites.
And would you be able to recommend some fellow creators and artists from the Nordics that we should check out?
How many do you want? Rasmus Hedlund, Juho Kahilainen, Hannu Ikola, Kitkatone, Ilkka S, vÄäristymä, Mika Vainio…
Finally, we know you've got some live dates coming up – so what do you have lined up for the rest of the year, and where can we see you play?!
Before next January, I'm playing in Amsterdam, London, Paris, Buenos Aires, Tbilisi, some more to be announced and of course Helsinki. A lot of traveling ahead. Traveling and playing around the world and meeting great people is something that I'm really grateful for.