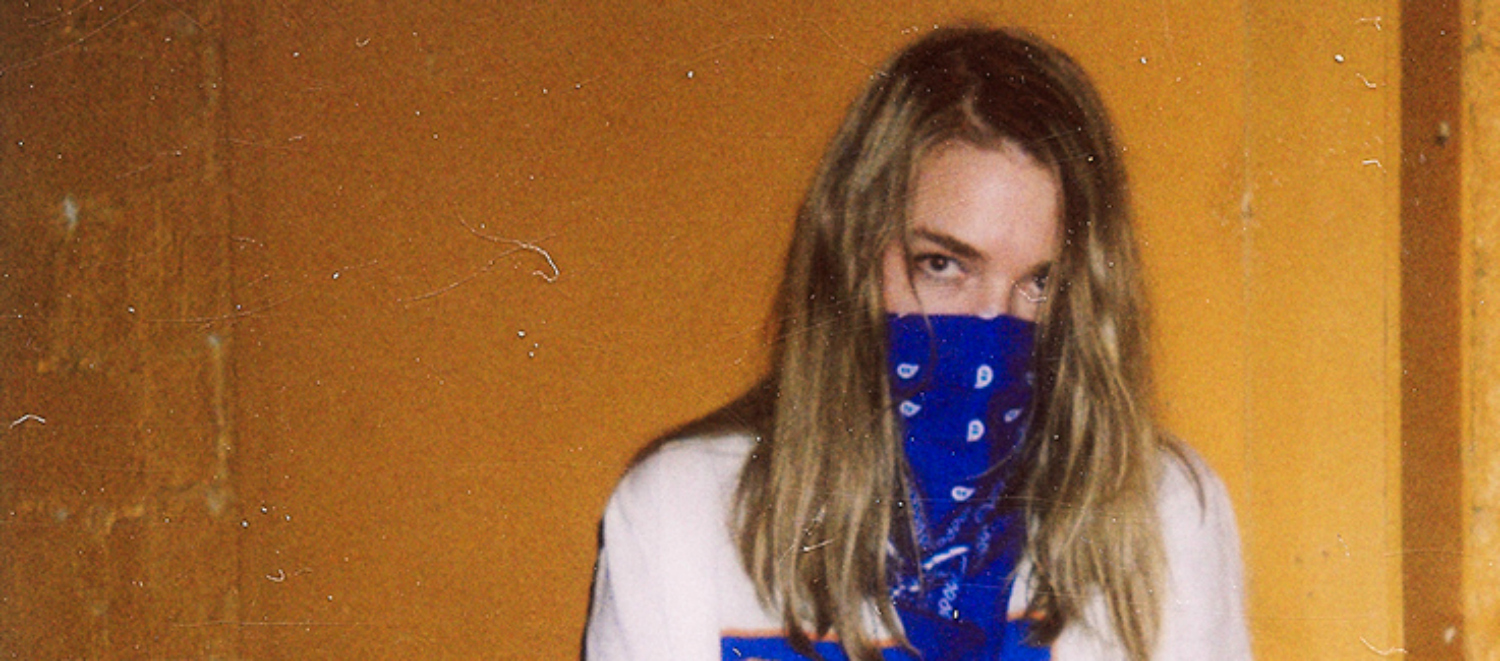 May 2015
Katerina has made a name for herself throughout the city via her hyped residencies at renowned night spots Kaiku and Ääniwalli.
We caught up with Katerina to invite her to make her very own Nordic DJ mix so check it out, and read on to hear more about her music making methods and the special scene that inspires her sound.
Thank you very much for joining us at the Nordic Playlist Katerina! Can you tell us a little bit about yourself, the scene you're playing in and your favourite styles to explore through your live sets?
This is a nice opportunity, thank you for having me. I have been working in the music scene since I was a teenager. I'm very passionate and involved. I take music seriously and I take it to heart.
Since I was a kid I have been searching, listening and exploring all kinds of music every single day. Basically anything and everything, I feel no barriers, I'm forever curious about music. I have a huge collection of all kinds of music so sometimes I just like to play 6h to a seated audience on a Sunday, but at my residencies at clubs Kaiku and Ääniwalli my sets tend to move mostly between house and techno – but often on the experimental and obscure side of it.
I don't like to limit myself to any genre, so I might drop just about anything in my sets. I love all kinds of music and as long as I feel it, it's going in my bag. Luckily the scene I'm playing in allows me to be creative. My day job is to help run these great venues that in the night time I DJ in. Over the years I have met so many amazing souls and seen so many artists I admire perform, I have learned so much. This musical universe, the scene, feels like home, like family.
You have an incredible live reputation – so what are your golden rules when putting together your DJ sets?
Never underestimate your audience, be sensitive to their energy. – Feel the energy of room and feel the sound and the space. – Volume control is very important. Know when to play louder, know not to play too loud. I hate when someone isn't sensitive enough to open their ears and eyes and see that they are playing too loud and the crowd is going numb. – Know your music and stand 100% behind every record you play – this is the only way to be happy I believe.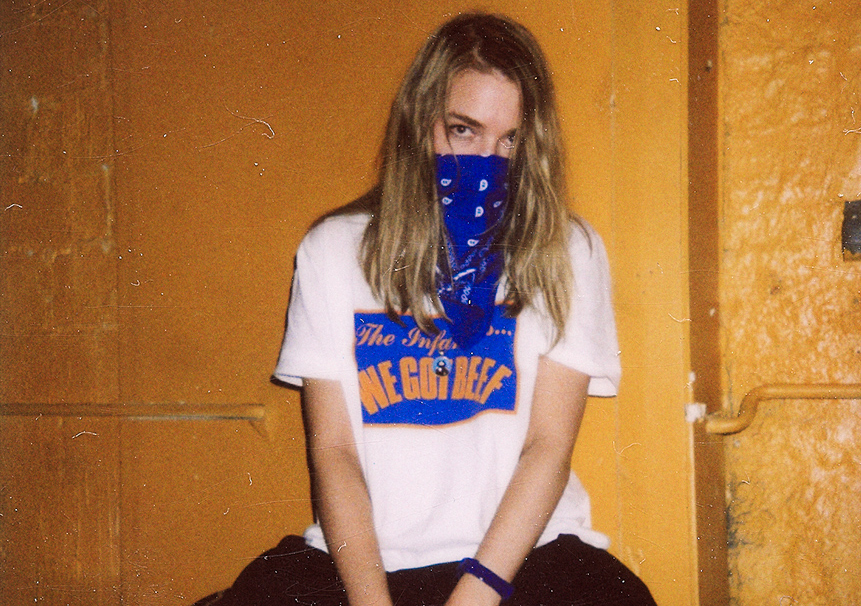 I don't plan my sets beforehand. I go by the energy of the space I'm playing. Song by song, I try to feel the people and see where it goes. I'm always well prepared with quite a lot of music with me but I have learned that too much choice can limit your creativity.
I like to have a lot of dynamics when I play, I don't like it flat, I don't like it safe, I don't like rules but everything always depends on the people I'm playing for. Most importantly I love my music to be emotional and raw, that human feel needs to be present.
Who are some of the DJs that you've played with recently in Helsinki that you'd recommend we check out?
My favourite partner in crime, Ender. We often play Kaiku together and we always have a good time. We share mutual respect for each other and he never belittles me even though his DJ career is 20 years longer than mine. I feel equal with him which can be rare. I feel the same way about Didier, another Helsinki legend I often play all nighters with.
I grew up listening to a lot of rap music and I use to go to the hip hop jams to listen to him before I had even turned 18. From international guests, I would like to mention the recent inspiring experience of hearing Joey Anderson DJ for the first time in Helsinki. I have always loved his records, he makes very special music but is also an impeccable DJ, a real mood setter.
Of course, great DJs want to have great places to play in – so where are some of the best spots in Helsinki to find the best music?
Kaiku, Ääniwalli, Siltanen, Kuudes Linja, Putte's…
We love a good mixtape here at the Nordic Playlist – are you a fan of making mixtapes for people? And has anyone made one for you that was particularly memorable?
I absolutely love making mixtapes and I'm so happy when people enjoy them and discover songs and artists through them. These mixtapes are like a little window to my soul, if you listen carefully you can find out about me, many people have. I think the most memorable mixtapes for me are all those rap tapes I got from friends in my teenage years. That feeling I can not get from anywhere else and I can still feel it when I hear those songs.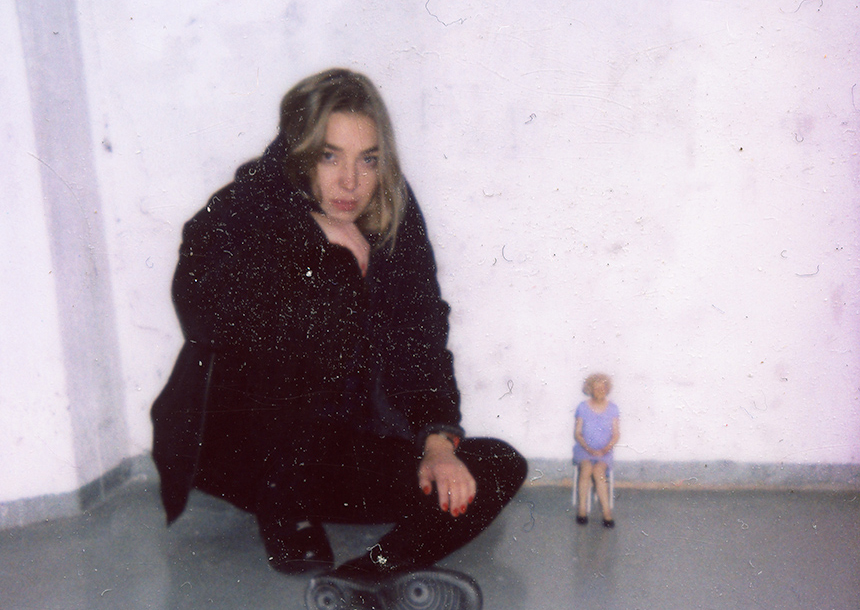 Can you tell us why you picked some of the tracks you selected for your Nordic Playlist DJ mix? What is it that you like about the songs and these particular artists?
There are some of my old and new favorites on this mix. These artists are special to me. I play and collect music from all of them. I tried to choose songs work well together and create a little story about me as a DJ.
From the older ones I would like to mention Vincent Floyd who has made some of the most beautiful and emotional house records I have ever heard in my life including 'I Dream You' and 'Your Eyes' – for this mix, I chose to include one of the tracks on the B side, 'I'm So Deep'.
And from the newer discoveries I would like to mention Anno Stamm, an artist that I have been so intrigued and impressed by recently. The EP he made for Macro Records blew me away. I think it's just so special. The only way I can think to describe it is that it feels like arriving to Paradise and at the pearly gates you take a look at your life on earth and you go through all these raw emotions. I also included one of my own compositions, which I've never done before.
Is there a special Nordic artist or album that you feel has been influential on the music you make, or the way that you think about music?
Jori Hulkkonen has been a big influence on me. He encouraged me a lot and he believed in me. I never had imagined that I could make a record and sing on it too. He told me I could and I did. He helped me get started when basically no one else was interested. I have learned so much from him and of course all this wonderful music he has made over the years has been highly inspiring.
And finally, what do you have coming up and where can we catch you live in future?
Sometime after the summer, my first record will see the world. I can't believe it's true and I'm so happy that someone believes in me and wants to release these songs that came from the depths of me. I'm writing music all the time and DJing every week, that's what makes me happy.
By the end of this month we open the summer season at Ääniwali terrace, you'll catch me there often this summer and also at my other residency Kaiku. I will also spend some time in Berlin in the coming month recording a new project with a friend of mine. I'm a summer child, so happy months ahead.