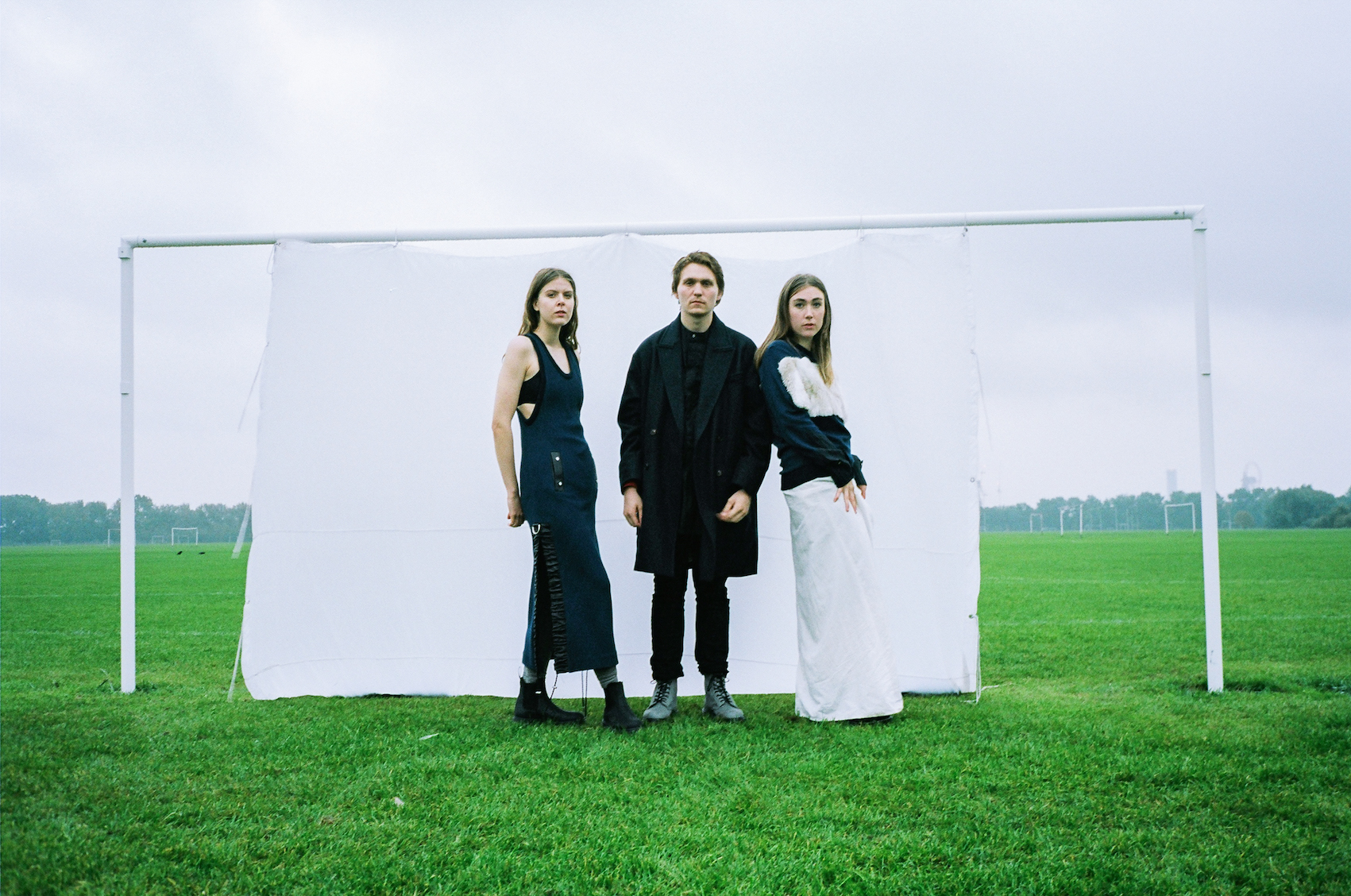 May 2016
With a distinctive, signature sound featuring breathy, addictive vocals, and lilting clarinet lines gliding over sumptuous sonic backdrops, Samaris have become one of the most sought after Icelandic acts in recent years.
The band – comprising Jófríður Ákadóttir, Þórður 'Doddi' Steinþórsson, and Áslaug Magnúsdóttir – have been making music as Samaris for the past five years, releasing an eponymous debut album in 2013, which was swiftly followed by Silkidrangar the following year.
Over the course of the two releases, the band developed a truly unique sound, with Doddi's escapist sonic backdrops and Áslaug's atmospheric clarinet woven gently around the delicate vocals of Jófríður. Their songs recounted tales found in old Icelandic poetry, and their music provided a glacial ode to the band's homeland – intoxicating songs which brought flourishes of Iceland to a number of stages around the world.
Stepping away from the rhythm used to create the band's first two records, the band's new album Black Lights will be released on the 10th June through One Little Indian, and was created as the band were living and travelling between different countries, adding more diverse geographical influences to their music than has been heard before. And for this release, the band have shifted away from their native Icelandic to craft songs in English, giving their quickly expanding international audience a chance to delve deeper into the lyrical content of the songs.
Find out more about Black Lights as we catch up with Jófríður, and tune in to a hand selected playlist of her favourite Nordic artists by clicking the speaker button just above!
Thank you so much for joining us at the Nordic Playlist! Where are you chatting to us from today, and how are you doing?
Hi! I'm back in Reykjavík until the end of the month. We had this idea that each of us would do their own remix of 'Black Lights' and I've just been working on mine. It's raining so I've hardly left the house, but I have this nice porch so I sit tend to sit there for hours and hours.
The release of your third album is edging ever closer, and we'd love to hear more about it – and especially the first single, 'Wanted 2 Say'! Can you tell us a bit more about that song, and the inspiration behind it?
'Wanted 2 Say' was written last summer when we were high on life and sunshine. We had the keys to this beautiful studio just outside of Reykjavík and we'd go there in the evenings and stay until morning, completely out of touch with the outside world.
The lyrics are kind of a mix between a direct message, utter nonsense and joke references. I was inspired by a wave of musicians stepping up to talk about protecting and preserving the nature in Iceland and I wrote a few verses about that, some of them didn't make it onto the final version. The rest is somewhat the opposite, the joke that all we wanted to say was actually nothing at all.
With 'Wanted 2 Say' and 'Black Lights', we're hearing lyrics sung in English for the very first time from you – why did you decide to change the mother-tongue of this record? Does English fit the way that you work with lyrics as well as Icelandic does?
It just seemed so obvious. We had a fresh start and figured since it had been a topic raised in every single interview we've ever done, why not give them what they were all asking for? I write lyrics in English with various other projects so it wasn't a big leap for me to incorporate it in Samaris.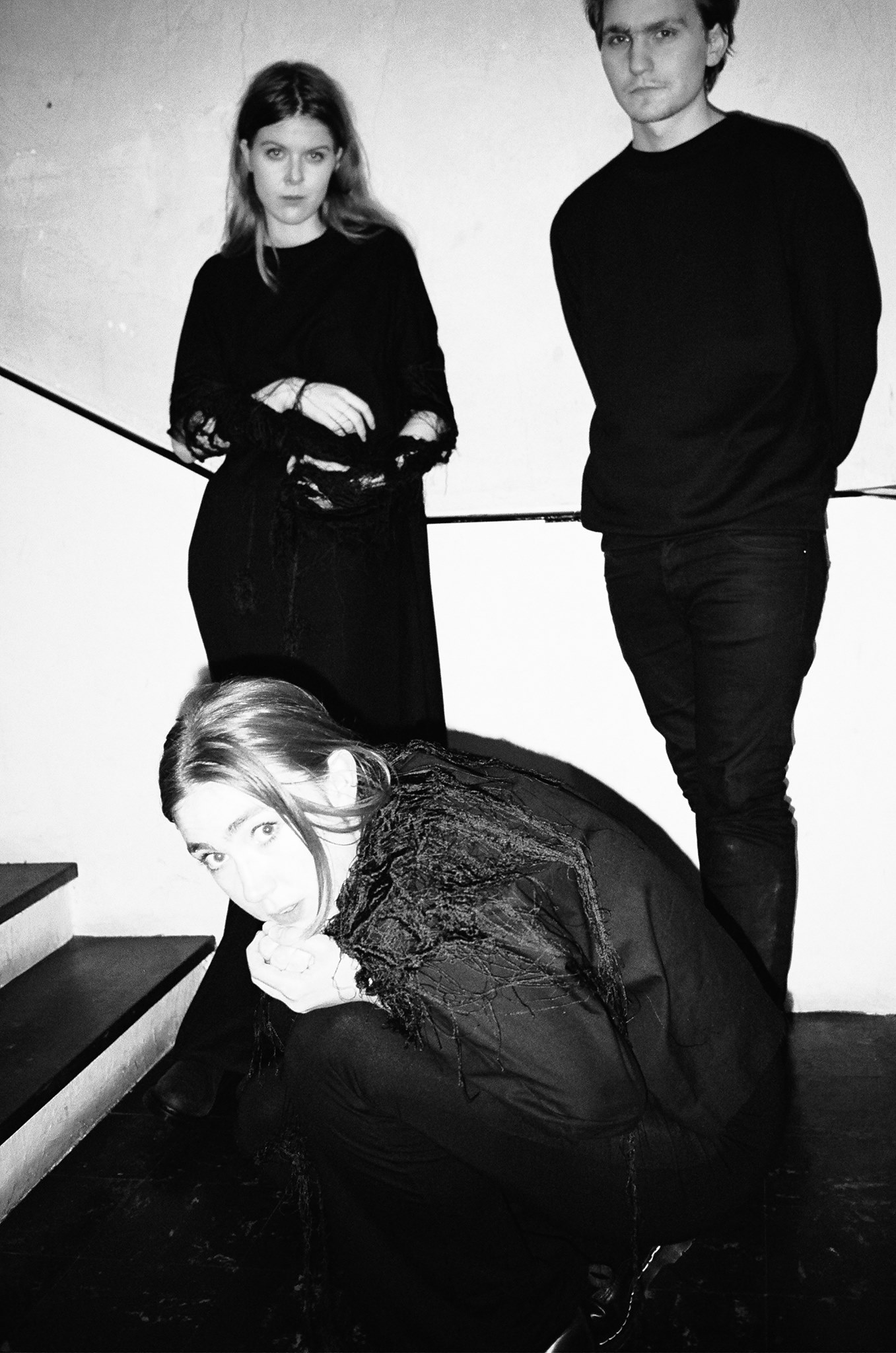 What have been some of your favourite moments making the new album, compared to making previous albums?
The absolute randomness. We're so scattered, both as individuals and even more so as a group. We pushed ourselves to become as mobile as possible, working on it in whatever country, situation or setting.
My favourite work period was in between some tours, Doddi and I went to the countryside of Ireland and moved into our friend's parents' house and set up a studio in their garage. High on tea in the mornings and hot whiskeys in the evenings, we had a productive and peaceful time there.
And what was the main thing that you wanted to achieve when writing and recording Black Lights?
Continue making music. The words appeared in a dream and it's been the goal and the purpose ever since.
We read that the album was created while you guys were living in all different cities all over Europe – do you think that the cities you were in made this album sound significantly different to records that had been made at home in Iceland?
Yes it's definitely a thing, leaving your tiny island home and adapting to a new environment. In Iceland we had it so easy, it's crazy to think back.
Can you please tell us about each of the tracks in your Nordic Playlist, and why you picked them?
The theme for this playlist is music we would listen to in the car whilst on the road, mostly R&B, trap and techno. I did some digging around and put together a list of current Nordic music somewhere in and around those genres.
Here at the Nordic Playlist, we like to find out about all kinds of inspiration that can be found in the Nordic region, so is there an artist, a place you've visited, a book you've read that you'd like to recommend to our friends and followers?
I studied Danish in school for many years and we would read a lot of literature, H.C. Andersen, Tove Ditlevsen and my absolute favourite was Karen Blixen. I recommend her book Anecdotes of Destiny. It may have changed my life.
And can you recommend any new or old favourite artists from Iceland that we should absolutely check out?
Definitely check out Kuldaboli, Ultraorthodox and Bass Noir. Best new electronic music from Iceland.
Finally, what does the rest of the year hold for you? What are you most excited about?
We're going for a spin around Europe in June to play our new album and I'm most excited about ending it in our hometown Reykjavík. We haven't played a show in Iceland for almost a year now so it's about time.
www.samaris.is
www.facebook.com/samarisss
www.youtube.com/samarisamaris