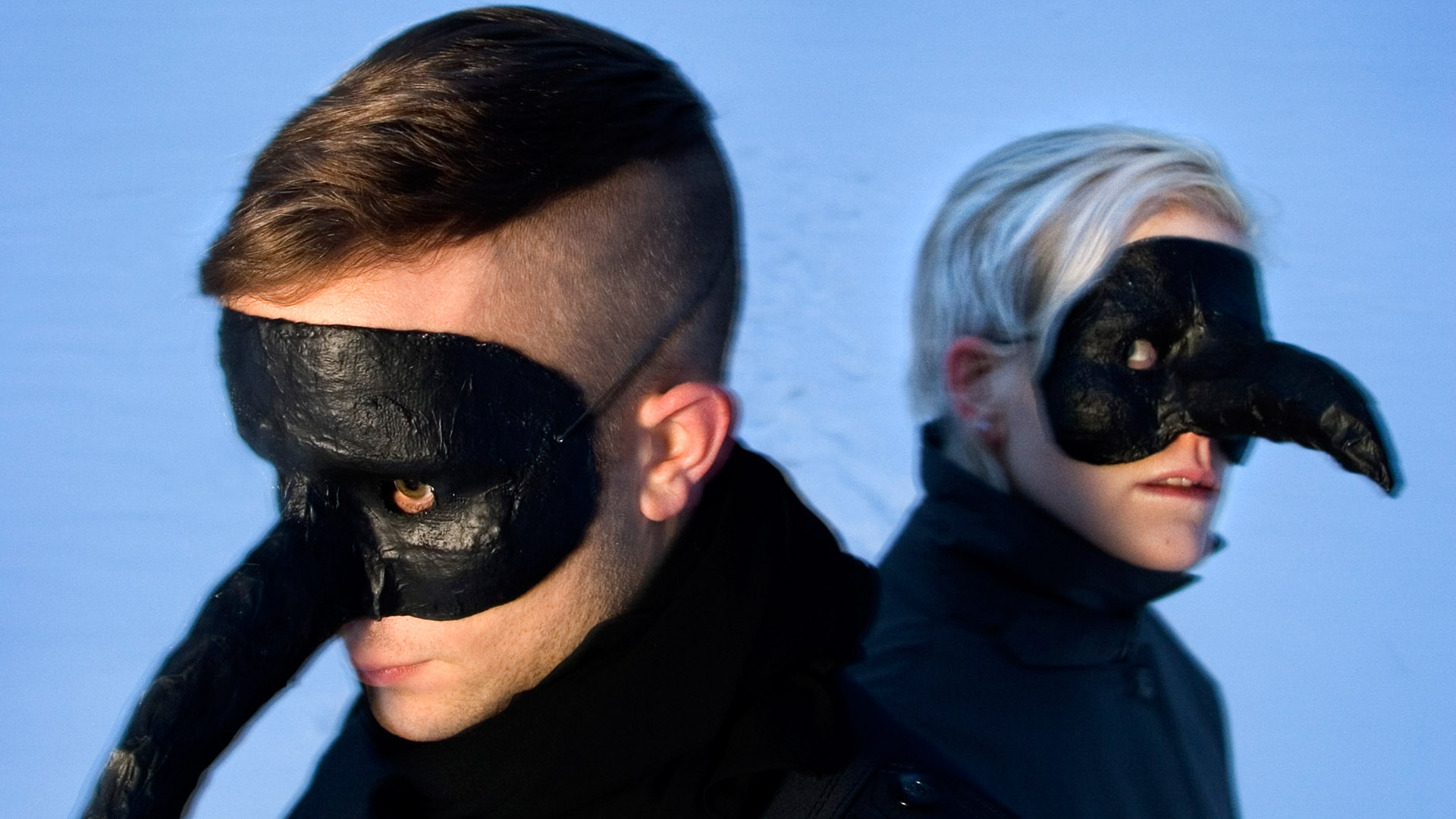 Feb 2014
The fourth Nordic Music Prize was distributed on Saturday night, to award one record with the prestigious title of the best Nordic album of the year!
Held at an event in Sentrum Scene in the middle of Oslo's annual by:Larm Festival, the offering of this award gives an overview of what's considered to be some of the best music made in the region in recent months, honouring the most creative and talented artists from the Nordic countries. The prize winner was selected by a hand picked jury, headed up by Swedish journalist Andres Lokko, and which this year included Rough Trade Records' Jeanette Lee, Domino Records' Laurence Bell and Jonathan Galkin from DFA Records.
The recipients of this year's award were Sweden's The Knife, who dazzled and inspired with their 2013 release Shaking The Habitual, so read on as we take a closer look at the album, as well as the 12 Nordic artists nominated for the prize, and tune into this week's Nordic Playlist for a taste of what each of these fascinating artists sounds like.
THE WINNING ALBUM!
The Knife – Shaking The Habitual [SWE]
Crowned this year's winning album, The Knife's Shaking The Habitual has been an enormously debated record since its release in the spring of 2013. The album – the fourth from experimental Stockholm pair Karin Dreijer Andersson and Olof Dreijer – is often described as a difficult listen, as sounds, textures and tones relentlessly topple over each other in a frenetic and dynamic fashion.
Fusing everything from hard electronica to howling vocals, this album is an entrancing blend of pulsating rhythms and fascinating arrangements, giving music fans food for thought with every listen.
The Rest of the 2013 Shortlist…
Fusing the best elements of rock and psych with soulful vocals, Oslo's Atlanter are not only a fascinating recorded proposition, but an incredible live one too. Their album Vidde was released through Jansen Plateproduksjon in March 2013 and went on to receive widespread critical acclaim in their native Norway for the band's fusion techniques and extraordinary musicianship. Listen to 'Kaktos' in this week's Nordic Playlist for a taste of what Vidde has in store!
Jenny Hval – Innocence is Kinky [NOR]
Oslo's Jenny Hval has made a name for herself as a writer and journalist, as well as a musician in recent years, and this mesmerising creator released her fourth album Innocence is Kinky in 2013. Provocative and engaging, smart and bold, this album provides a great view of Hval's experimental nature and enjoyment of pushing boundaries, but be warned – it's not for the faint hearted!
Finnish outfit Death Hawks specialise in the finest brand of northern hard rock, with slices of eloquent psychedelia littered throughout. Not only are they a compelling recorded act, but they're also an enthralling live proposition, so listen in to their stand out track 'Night Children' right here for an idea of what this Finnish four piece do best.
Mia is the second album from Finnish band Minä Ja Ville Ahonen, following on from the release of their self-titled debut in 2010. Drama and the darkness of long Nordic winters are elements brought into this collective's oeuvre, to which they add flashes of brightness, passion and beauty. Hear the title track from the Helsinki outfit for a touching taste of what this album holds.
Reykjavík seven piece Hjaltalín released Enter 4 to critical acclaim last year, with the UK's Sunday Times describing it as "one of the most extraordinary albums I've ever heard… A masterpiece." The album creates a space for a cathartic mix of tender odes and wistful melancholia, so listen to the sumptuous 'I Feel You' in this week's Nordic Playlist for an idea of what this captivating collective does best.
múm – Smilewound [ICE]
Smilewound is the seventh album from Icelandic outfil múm, who released this album in their fifteenth year of existence. Soft voices, entrancing tones and irresistible melodies are the name of the game on this release, with singles 'Toothwheels' and 'Candlestick' being particular stand out tracks.
Jenny Wilson – Demand The Impossible! [SWE]
This album marks the end of an era for Sweden's Jenny Wilson, who overcame serious illness in order to create her most powerful and distinctive record to date, Demand The Impossible! A captivating listen, Jenny presents a collection of tracks filled with passion, determination and some seriously catchy beats, so tune into 'The Future' now for a glimpse of what the album sounds like!
A sumptuous listen from start to finish, My Sun is the first album from Norwegian duo Mona & Maria – a folk based collection, laden with heavenly harmonies, mesmerising melodies and a huge amount of heart and soul. Listen to the title track from the record in this week's Nordic Playlist.
Iceage – You're Nothing [DEN]
Ferocious, fearsome and angry, Iceage's 2013 release You're Nothing captures the frustration of a disenchanted youth and presents in on one of the finest punk plateaus that you can find. A band that doesn't shy away from controversy, this album is provocative, testing and littered with dirty riffs and sludgy beats – an anarchic effort from a band that demands change.
Rhye – Woman [DEN]
A collaboration between Danish multi instrumentalist Robin Hannibal and Canadian R'n'B singer Milosh, Rhye revealed the first glimpses of their expansive, blissful sound back in 2012. Their debut album Woman provides a captivating insight into the close musical bond of this pair, as Hannibal's lush compositions are complimented by Milosh's silky, soulful vocals. Hear their single 'The Fall' via the Nordic Playlist now.
Synd Og Skam – Lad Mig Falde Ind Til Dig / Center [DEN]
Punk five piece Synd Og Skam revel in the off kilter, favouring off pitch vocals and distinctive lyrics to match their experimental instrument choices and off beat rhythms. A surprising listen, this album presents a kind of punk poetry on their debut release, so tune into stand out track 'Op Ad Dine Lår' now and hear what this intriguing collective have created.