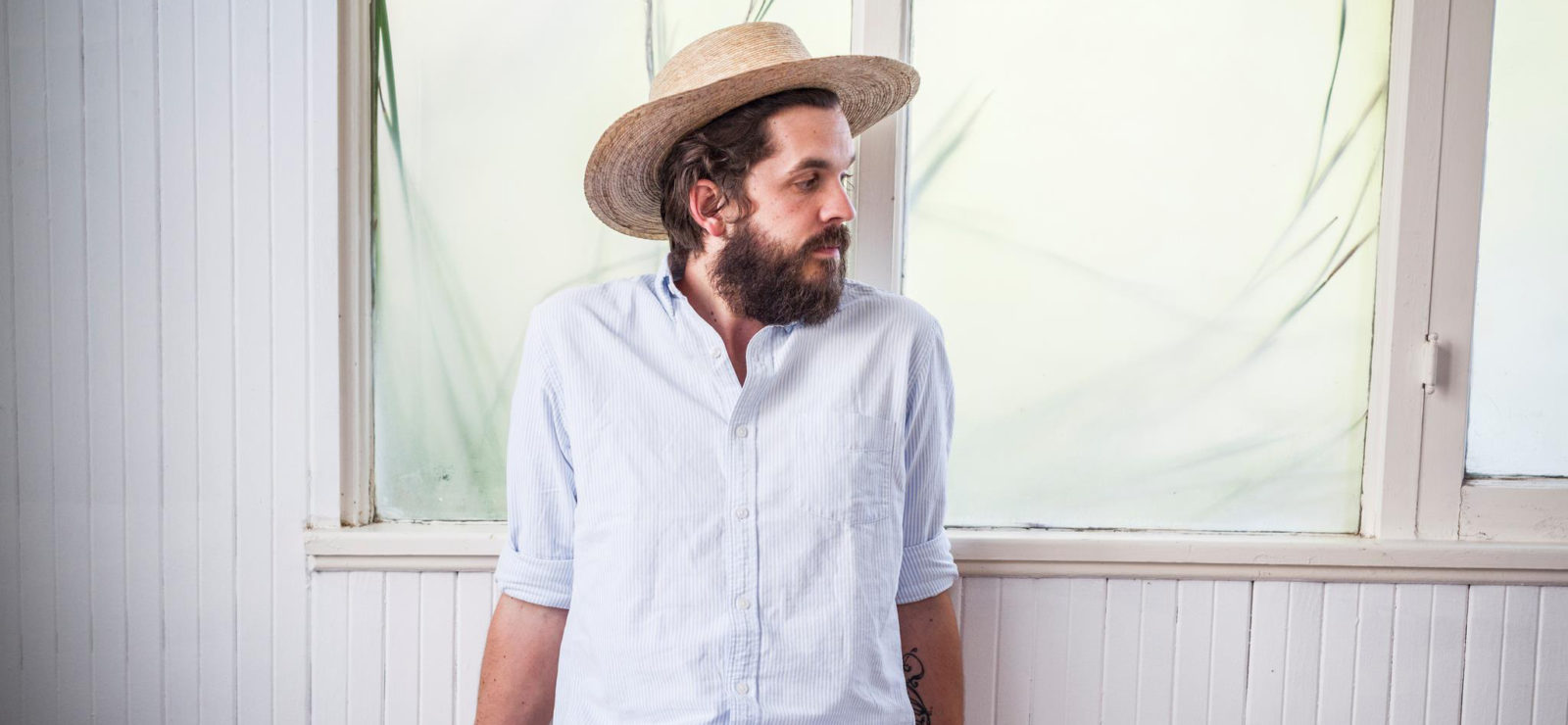 Nov 2015
A guiding light in the world of eclectically inspired, folk-tinged rock, Thomas Dybdahl is an artist who has spent his career perfecting the art of blending soul-drenched vocals with lilting melodies designed to make your heart flip.
His most recent solo release landed back in 2013 when his album What's Left Is Forever topped the charts in his native Norway, and turned this multi-instrumentalist into one of the scene's most coveted artists.
Having spent the past year working on various collaborations, Thomas is now about to embark on a solo acoustic tour around Europe, which promises to be nothing short of sublime. Ahead of the tour, we invited Thomas to share some of his favourite Nordic artists with us, so tune in to his hand-picked Nordic Playlist by pressing 'play' above and selecting your favourite streaming service, and read on to find out more about his upcoming tour and some improbable influences.
Hi Thomas, we're very excited to have you curate your own Nordic Playlist! The last we heard from you was when you released What's Left Is Forever back in 2013, so where have you been and what have you been working on since? 
Hi and thanks for having me as a curator here, always nice to spread the word about stuff you think deserves to be listened to. I have been busy since last, which I guess in my business, is always good. After touring the last record, I went into the studio with an amazing Norwegian trio called In The Country and we recorded what was to be an EP with 4 songs.
I was really happy with this and it was released in Norway Feb 2015. The single from it was called 'O' and also features the really talented Monica Heldal on vocals.
Other than that, I've been pretty busy touring solo. I've really been getting into that these last years and am enjoying it more and more. This solo tour kind of started at the Opera House in Oslo, and i've been playing some amazing places since then. Part of the fun about doing the solo shows is that you have to be very careful in what kind of places you pick to play.
Do they fit that kind of show? Do they add to the atmosphere? Etc.
It's been great so far though, seen some pretty wild places in Norway.
I'm just now getting ready to go on a pretty long solo tour in Europe and i'm really looking forward to it because I know I have never been this good before. I know the songs extremely well by now and I have 6 albums to pick songs from, so it just feels right to do it now. And then the whole year will culminate in 2 shows at the Opera in Oslo again before the holidays sink in and the calm settles.
We heard (and loved!) the collaboration that you did with Kriminell Kunst and Izabell – can you tell us a little more about how this came together?
Well, my friend Hobie is their producer and me and him have worked on and off together for years. One day we were just kicking around in the studio, having a cup of coffee when I asked if there was any chance that they would take a look at this song that me and some friends had started working on, but that I thought they could probably take in a very different direction. They had a listen, loved it and then the rest kind of just fell into place. I had to sing on it, couldn't let that opportunity pass me by.
It was great to hear your voice in such a different context – do you have any influences on your work that you can share with us?! Any influences or inspirations that we might not expect?
Well, believe it or not, I have always been a fan of hip hop, rap, soul, r&b.
Never like the hardcore stuff, but the more melodic and organic stuff like The Roots, A Tribe Called Quest, Jurassic 5 & D'Angelo really are great examples of.
My first meeting with the music industry was after all as part of the group Quadraphonics which was signed to DJ Jazzy Jeff's label A Touch Of Jazz in Philadelphia. There we got to meet a lot of very cool people from those kind of environments. We met and played with all the people who were blowing up at the time as part of Jill Scott and Lauryn Hill's bands and were just having a blast. I was 19 and very excited, hehe.
But yes, so artists from very different genres from my own have always inspired me. Anything from Serge Gainsbourg to Curtis Mayfield to Prince and D'Angelo really.
We're huge fans of mixtapes and playlists here at the Nordic Playlist and love to hear about special mixes that our curators have made and received in the past. Do you have any special memories around making or discovering mixtapes?
I have made mixtapes of course, and we're talking real mixtapes as in cassettes. They mostly consisted of songs lifted from the radio and I guess I gave some to a few of my girlfriends when I was young. I have been given a few myself, but they have been a kind of "listen to this you might get inspired" kind of mixtapes. I remember I got a Joni Mitchell mixtape from a friend about 10 years ago and I am so happy she gave it to me, because that's really how I got hooked on Joni, who is now one of the loves of my life.
Can you tell us why you picked each of the songs in your Nordic Playlist? what is it that you like about them and these particular artists?
Well, I chose these artists just because I would like other people to hear them as well. As simple as that.
They are all cool artists who have released stuff that I have dug and you always just want to be able to share that. Some of the tracks on there are not exactly new, but I would still love for people to get a kick out of them.
Are there any new and exciting Norwegian artists that you would recommend we check out too?
There are some very cool new artists coming out these days as well. Fay Wildhagen just released a record in Norway which was very cool. And I can't wait to hear the new Highasakite record. Loved the last one. So much music, not enough time 
And finally, what are you most looking forward to for the rest of the year?
Now I am off to work my ass off before the holidays and those are the best holidays; the ones you've really deserved 

Thomas Dybdahl Tour
November 2015
04 – Biko – Milan, Italy
05 – La Cave du Bleu Lézard – Lausanne, Switzerland
06 – Mini 27 – Pratteln, Switzerland
07 – Chelsea – Vienna, Austria
09 – GMK – Budapest, Hungary
10 – Basement Bar & Klub – Prague, Czech Republic
11 – Gretchen – Berlin, Germany
13 – Nochtspeicher – Hamburg, Germany
14 – Haldern Pop Bar – Haldern, Germany
19 – Autumn Leaves Festival – Graz, Austria
20 – Rotonde @ Botanique – Brussels, Belgium
21 – Jeruzalemkerk – Amsterdam, Netherlands
24 – Odessa Club – Dublin, Ireland
25 – Les Etoiles – Paris, France
26 – St Giles-in-the-Fields Church – London, United Kingdom
December 2015
01 – Södra Teatern – Stockholm, Sweden
10 – Salon – Istanbul, Turkey