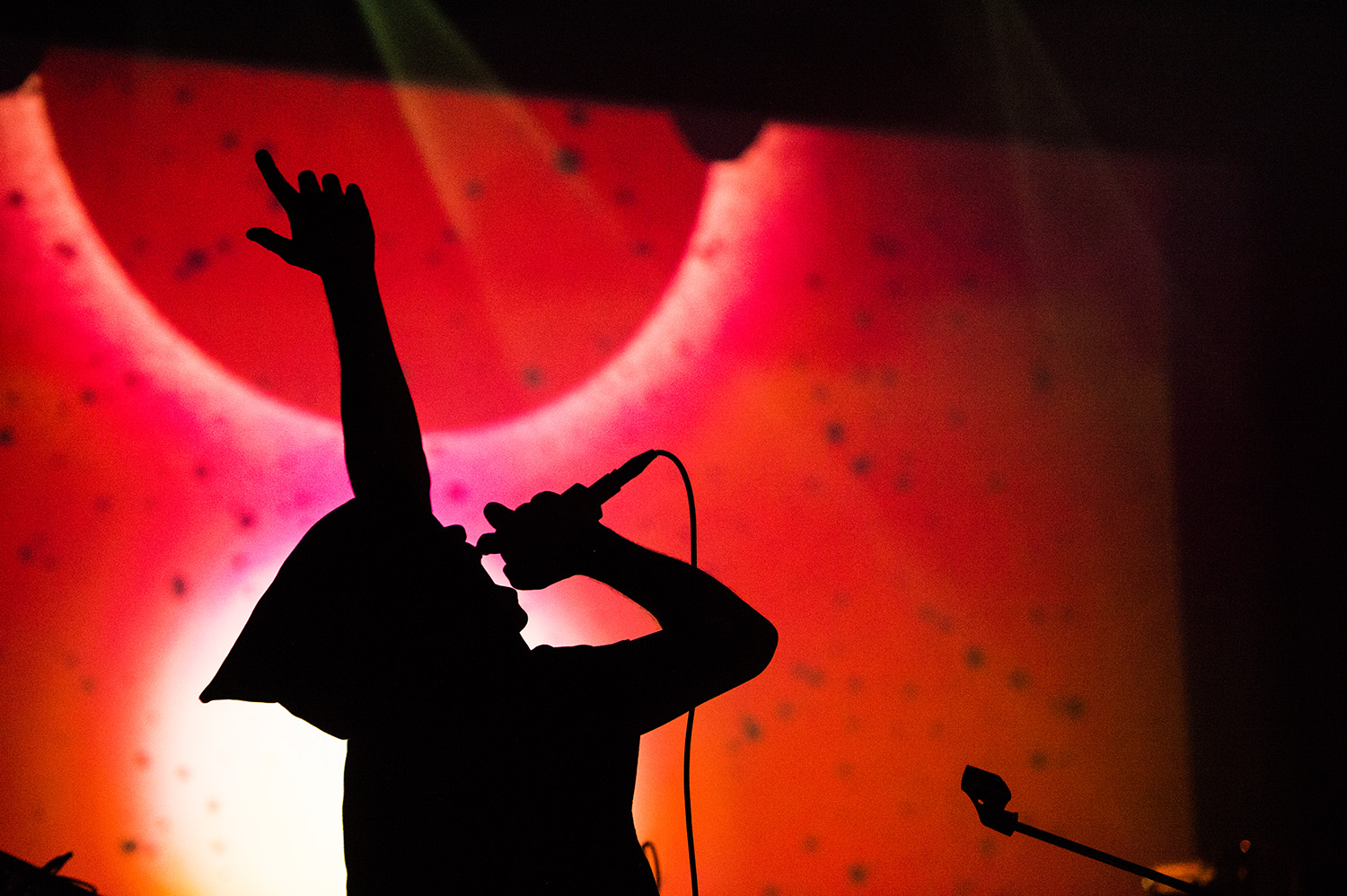 Sep 2015
Since 2006, Helsinki's K-X-P have been perfecting a revolutionary way of fusing genres together to create immersive, engrossing sonic and live experiences.
Their reputation has made them one of Finland's most sought after live acts, and has seen them share bills with the likes of James Blake and Moon Duo. Lucky fans in France, the Netherlands, the UK, Ireland and Germany will be able to sample this absorbing live setup in the flesh when K-X-P hit the road later in September.
Having released their most recent album III Part 1 earlier in 2015, the band are now hinting at what lies in store for Part 2, so we caught up with Timo Kaukolampi – the K in K-X-P – to dig deeper into the psyche of Finland's boundary defying masters, and to hear more about their new music and the method behind their explosive live performances.
Read on to find out more, and press 'play' just above to tune in to Timo's hand-picked Nordic Playlist now…
Your album III Part 1, came out in March 2015 – when can we hear III Part 2? (if there is a part 2?!)
All material is recorded, we're adding finishing touches to album III Part 2 at the moment. It's scheduled to be released in February / March 2016.
Can you tell us a bit about the process of making the album? What were your inspirational references, and what were your ambitions for the sound?
We wanted the sound be raw and deep like the live sound of K-X-P and worked our way towards this direction at Suomenlinna Studios, Helsinki.
The music for III Part 1 and Part 2 was all recorded at the same time. Splitting the huge amount of raw material into parts gave us more focus on the music. It also gave us more time to finish each part properly.
I don't like double albums. Single vinyl LP is still the ultimate format in my mind. Some ambient records can be longer in my opinion, but for a K-X-P LP, the material is so dense and full that one LP will gives you the satisfaction and release needed.
Musically this will be the most rock album we have ever done. "Rock" in a K-X-P way.
How would you say your music has evolved throughout your time as a band?
The evolution of the sound has happened through the hundreds of live shows we have been playing. I'm not thinking about that too much. Records will capture the current mood and times. They are the documents of our visions, ideas and dreams on this journey.
We try to keep it as fresh and as cutting edge as possible. After a record is out, it will become part of music history and we have no control over its fate anymore. This is the reason it must be as good as possible when it leaves our hands.
Evolution is something you can not control. Let's see where it takes us in the end.
You're known for energetic, epic live shows, what should we expect of your upcoming EU tour?
It's gonna be a great little tour. We are gonna play a two week tour in the latter half of September – France, Netherlands, UK, Ireland, cool festivals like Austin Psych Fest curated Levitation in Angers, Incubate in Tilburg, Reeperbahn Festival, Liverpool International Festival Of Psychedelia.
Ireland has been really good to us, so we'll play Cork and Dublin. We are also gonna do Brudenell Social Club in Leeds, another home away from home. This will be our third time there. After Leeds we drive to meet our northern brothers in Scotland!
We build our live show around my electronic set up, vocals and now I even play guitar, which I was avoiding for a long time. I felt there were too many bands with guitars around.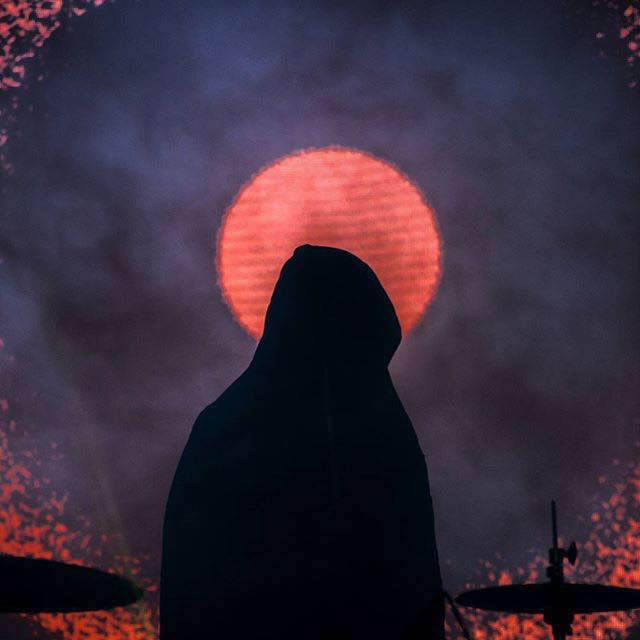 Nowadays there's always two drummers that keep the beat going. On this tour we have Tomi Leppänen, also known from Circle and Ilari Larjosto, who will release a pretty cool electronic record under Stiletti Ana alias in the near future.
Visuals, smoke, strobes and intense volume… It will be a live experience for all senses.
What would you say is the philosophy of K-X-P – the main thing that you try to achieve with each of your releases and performances?
The philosophy is to make epic jams that sound like no other band, but still have the energy and groove that capture you without having a PHD in experimental German 70's synth music, techno or cosmic spacerock.
Perfection and lack of perfection.
I search for the void when playing live. Emptiness of mind. A black hole and another dimension that opens when we start playing.
We're huge fans of mixtapes and playlists here at the Nordic Playlist – do you ever make mixtapes for anyone? Or have you been given one that you remember as extra special?
I make mixtapes for special ladies and road trips. I also sometimes so a radio show at the great Radio Helsinki. Here is my Mixcloud with some extracts from DJ sets.
Can you tell us why you picked each of the songs in your Nordic Playlist? What is it that interests you about these particular artists?
I wanted to have some tracks that have been an inspiration recently and in the past. Old and new music. Spotify was a really limiting factor here, but found some cool tracks I wanted to share.
Mika Vainio is a legend and still the best electronic music live act in the world. So deep and futuristic. I picked some Pan Sonic and his solo material on this mix for you to hear.
I love and listen to lots of film music. Therefore I wanted to include the title music from the film Valhalla Rising. It's made by Denmark's Peter Peter & Peter Kyed. They have a long history of music of many genres.
Serena Maneesh's timeless music! K-X-P played with them in Knitting Factory Brooklyn. So cool. Emil is great dude and an amazing artist.
Apparat Organ Quartet from Iceland. This track 'The Anguish Of Space Time' has the haunting vibe of the Italian band Goblin and some French movie soundtrack, and almost Deep Purple part in the end. Tuomas from Radio Helsinki showed it to me.
The cosmic rock scene of Western Sweden is strong, hermetic and interesting. I love the dirty mouldy jams of Uran and EBMish groove of one man band Tentakel. Silverbullit's track 'Magnetic City' I've must played hundred times in my radio show.
Would be madness not to have any Circle tracks on this playlist. They are "The Best Band In The World". We have been studying parallel universes for many years. Chapeau!
Trentemøller's track here is really special. Almost like K-X-P with more production value. High tension. Great arrangement.
Which are your all time favourite Nordic artists and influences, and why? 
I've been watching lots of great films with Nordic origins like Nicolas Winding Refn Pusher trilogy, Drive, Only God Forgives, Valhalla Rising, Låt den rätte komma in by Tomas Alfredson. The Bridge was a great series.
Not really "Nordic" but Orelipoiss from Estonia is such a great act, but there wasn't my favourite song 'See Alles Jääb' in Spotify.
Are there any new and exciting Finnish artists that you would recommend we keep a close eye on – or do you have any old favourites that we should check out?
I saw noise rock band, at H2Ö festival, called Fate Vs. Free Willy. Had a great sound.
The music of Jukka Nousiainen is cool, makes me happy, but also has an important message and band Räjäyttäjät. Melting Hearts is great. Hard to say what genre he really belongs to.
And finally, what are you most looking forward to in the coming year, and what K-X-P news should we be looking forward to?
After finishing III Part 2 we start making new live set up for K-X-P. We always look forward to playing live and can't get enough of it. I've been sober for years, but if the K-X-P live rush were a drug, I would spend all my money on it and shoot it up my sleeve.
k-x-p.com
www.facebook.com/kxp.official
www.twitter.com/kxpmusic
www.instagram.com/kxpmusic