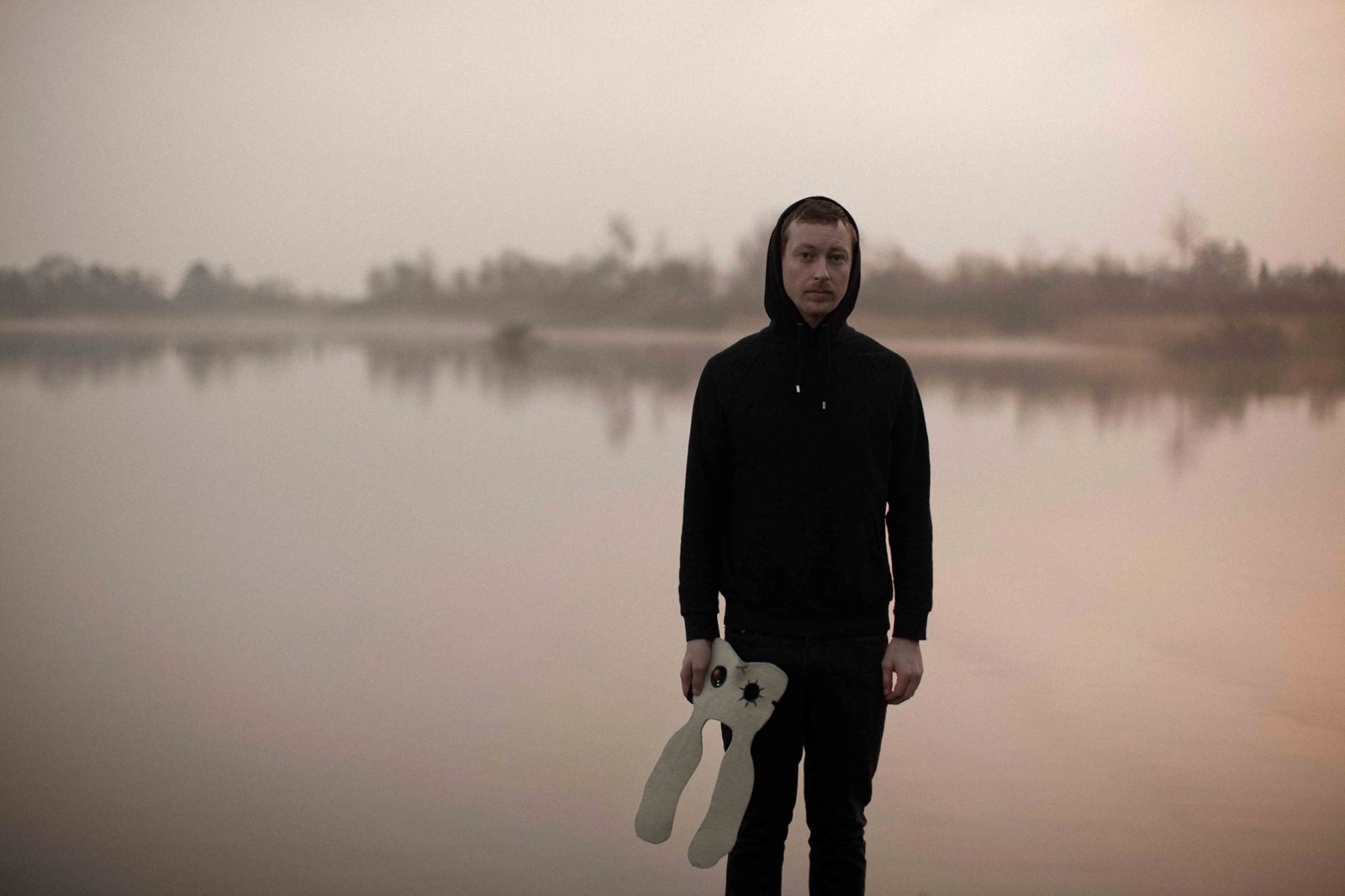 Feb 2014
Having caused a stir on the live circuit throughout Europe, the self-titled debut album from Sleep Party People was released and was followed by a second album – the critically acclaimed We Were Drifting On A Sad Song – in 2012.
As well as working on this project, Batz  also holds a role in Danish collective Scarlet Chives, and has gone on to work alongside rising artists such as Broken Twin and Disa in a producer's position.
A man boasting a multitude of talents and a complete and undying passion for his craft, we're very excited to present Brian Batz as the curator of this week's Nordic Playlist! Click the 'play' button above to hear his selections, and read on as Brian gives us an in-depth insight into the creation of the third Sleep Party People record, as well as revealing some of his favourite Danish artists and what the rest of his year has in store.
Do you remember the first mixtape/playlist you ever made? What was on it and who was it for?
I don't know if I remember the first mixtape, but I have an idea that I made the first one for my cousin in 1992-ish. It included a lot of hip hop, such as Das EFX, Cypress Hill, Wu Tang Clan and the newest and coolest artists from Yo! MTV Raps.
Has anyone ever made a mixtape/playlist for you? If so, what was your favourite track on it?
Yeah my cousin always recommended a lot of music to me and I clearly remember when he played the first Mew album A Triumph For Man. This was in 1997 I think. But especially the second track 'Beautiful Balloon' made a huge impression on me. I was instantly inspired and that album opened my musical horizon.
What's your favourite way to discover new music?
I spend a lot of time researching on the net. Allmusic.com is one of my absolute favourite sites to discover both new and old music.
You've been working with the likes of Broken Twin, DISA recently – as well as playing with Scarlet Chives. How did you meet these artists, and what has it been like collaborating with them? 
Well, I've been mixing the newest Broken Twin record together with Majke and Ian Caple, which was really enriching. I learned a lot and I really loved working on that album. I started to mix Broken Twin's first EP and therefore I was of course really excited that she wanted to use me again on this forthcoming album. The album is really mesmerising!
It's sort of the same with DISA. We've worked together on two tracks and it was also really awesome and I'm such a big admirer of her work and her vocal performance. She's a shining star and I'm sure everyone will know her name in the near future. Without a doubt.
Scarlet Chives is a different story, because these friends of mine have been in my life since I was a teenager in Bornholm (a small island south of Sweden). We go way back and we've played together from an early age in different collaborations – so this band is like family to me. We write all the music together and then I co-produce and mix the albums. So Scarlet Chives is also a project that I'm really fond of, like Sleep Party People. It means the world to me.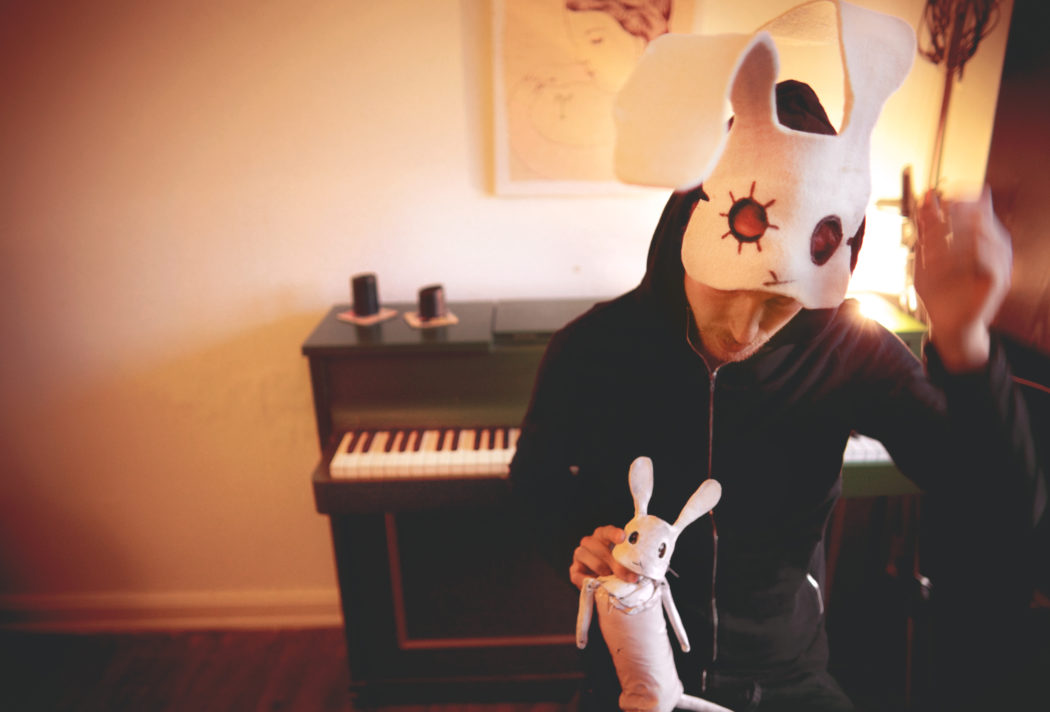 It seems like you've been very busy producing for other artists recently – what's your favourite thing about working with other artists in the role of producer?
The process can't be compared to working on my own and that's why I love it so much. I'm into working with other artists and making sure that I make it sound like what they're aiming for, but still put my heart and soul into it. And sonically, it's important to me to play with the sounds and do the thing I do best, which is to give it a sound, where you're in no doubt that I'm the producer and mixer.
We've seen that you've been busily working in the studio, preparing a new Sleep Party People release – has the recording process been different to making your previous albums?
Yes very different. I was invited to San Francisco by two producers, Mikael Johnston [The Sounds, Blondie] and Jeff Saltzman [The Killers, Morrissey] to work and collaborate together with them on the third SPP album. I travelled there in February last year and I stayed there for a month. I didn't have any songs with me at that time, so I literally worked all the time and I only had one day off where I saw some parts of San Francisco
The first week I stayed in a hotel in Oakland where I wrote sketches during the morning and then I met up with Mikael at his home-studio, with a very nice API-console and a lot of analog synth, and then I started recording random stuff and just played around with the stuff I'd written during the morning.
After a week at the hotel I moved to Mikael's condo to stay there the next 3 weeks. Every morning, I got up at 9am and started working and later during the day we hooked up with Jeff Saltzman at his studio. This was a really nice and huge studio with a lot of old Neve stuff and so many old and good sounding instruments. I was literally in heaven! I spent most of the evenings at this studio recording all the instruments myself. I had three rooms – one with a drum-kit, one with the guitar and bass amps and then the third one with all the analog synths and weird sounding instruments, such as the theremin.
After a month working like this I returned to Denmark with a new album on my hard drive. Extremely intense, but also really enriching and new to me to work like this. After a well-deserved week with no plans in Copenhagen, I decided to start mixing the album in my studio in Copenhagen. So after, like, 4 months in total in the studio, the album was done.
But another different thing about this album is that everything is hand-played and there's almost nothing electronic on this album.
It's more organic, warm and analog and the funny thing is that I play everything on this album – except some parts by Lisa Light which features on violin, bass and lead vocal on a track and some guitar parts by Mikael Johnston – but the feel of the album sounds like a band in the studio… jamming and having fun. Or at least I hope so.
So yeah, this process was really different from anything I've ever tried before… It was amazing and I really owe Mikael and Jeff everything for helping out and for guiding me through the songs when I was tired and sleepy. Respect!
What should we look forward to on the new record?! 
A new sound and a new songwriting approach. It's still pretty dreamy and I still think you can hear that I'm the songwriter, but the sound is more organic and less electronic. It has a lot of drums, guitars and synths and the most significant difference on this album is that I sing with my own voice. You know… without the bunny-vocal-fx that appear on every song on the first two albums. It appears here and there, but 80% of the vocal is my clean vocal. Exciting, and a step I felt like doing – a natural step towards a new Sleep Party People sound.
Can you tell us about some of the tracks that you've picked today and why you selected them?
Every year before Christmas, I use a lot of time to try to catch up on good releases from that specific year and in 2012 I listened to a lot of playlists on the net and suddenly I heard some really good things from Finland. A band called Regina and this album of theirs actually became my favourite album of that year. It's a really good and easy-listening album with dreampop references. The melodies are really strong and her vocal sounds almost Japanese. Still an album I listen a lot to.
Stina Nordenstam is one of my all-time favourites! Love everything she has done. Big fan! I'm not gonna talk about every artist, but Ólafur Arnalds deserves to get mentioned. Huge fan of his and his almost Erik Satie-ish piano-style. Perfect music for the mornings when you're almost too tired to even drink your coffee. Soothing and always a great choice in the morning.
The Nordic Playlist is all about discovering music from the Nordic countries through recommendation – can you tell us about a Nordic artist/album that was recommended to you, and is particularly special, or has been particularly influential on you? 
I have to mention Stina Nordenstam again. Her And She Closed Her Eyesalbum always seems to mesmerise and hypnotise me, like no other album. I think it's her whispering vocal and the airy production. I know for a fact that this album will be something I'll always listen to.
Which new artists from Denmark would you recommend we keep a close eye on?
Because I know a lot of Danish bands I think this is hard, because I could mention a looooong list here, but I'm gonna keep it simple. Pinkunoizu, Ice Cream Cathedral, Disa, Broken Twin, Cody, Navneløs, Chorus Grant, 4 Guys From The Future, My Heart The Brave and of course Scarlet Chives (!) Ohhh, the list got a bit too long…
And finally, what does the rest of the year hold for you? What are you most looking forward to, and what are you hoping it will bring? 
Well I'm gonna release the third SPP album and then tour around Europe afterwards. I'm also gonna tour Europe with Scarlet Chives and then play a bunch of concerts with different bands such as Cody and Ønskeøen.
Aside from that I'm going to produce several albums and write music for films and work on new songs as well. It's going to be a pretty busy year, but I'm really looking forward to working on all of this. Music is my life and everything I do and work on is something I absolutely love, but if I have to point out one specific thing, it has to be the release of the third Sleep Party People album. Pretty excited about that one!
Main photo by Christian Klintholm
www.facebook.com/SLEEPPARTYPEOPLE
www.twitter.com/SleePartyPeople
www.soundcloud.com/brianbatz