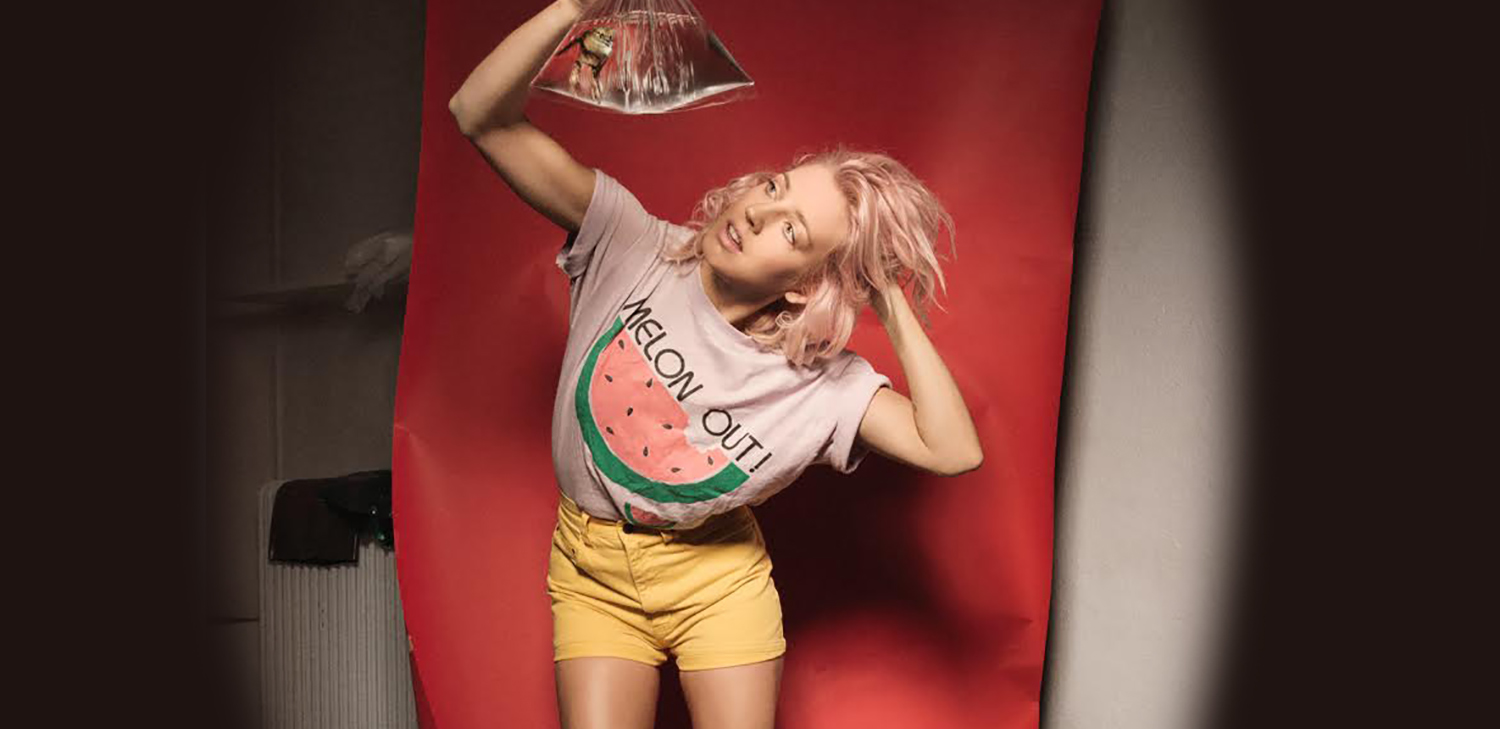 Jun 2015
One artist that is set to hit this year's festival is Swedish songstress Veronica Maggio, an award winning performer harnessing all of the energy, passion and fire to make her show one of the most hotly tipped of the festival.
Currently in the studio putting flourishes and touches on her upcoming fifth album, we caught up with Veronica to find out more about what her Roskilde performance has in store, as she curates her very own edition of the Nordic Playlist.
Veronica will perform on Roskilde Festival's Arena Stage on Thursday 2nd July, so head down to the front for an unforgettable festival experience – and keep an eye on the Nordic Playlist as we bring you more from Veronica Maggio throughout the week.
We're very excited to have you join us at the Nordic Playlist – where are you at the moment, and what are you currently working on?
At the moment I'm in Stockholm. This week I didn't have any shows so I've been banging my head against the wall in the studio instead, writing some new songs. Slowly but surely I am working my way towards a new album.
Your fourth album was released to critical acclaim in 2013, and we've been absolutely loving it ever since – do you have plans in store to reveal any new music soon?!
Thanks! I hope my new stuff will be finished early next year. It'a surprisingly hard to know though…
You've spent a lot of time on the road since releasing the record, and even won the Best Live Act award at the P3 Guld Awards earlier this year! (Congratulations!) What is your main ambition for your live shows, and how do you make sure that you and your audience have a great time?!
It almost feels like I've been on the road constantly since 2006, haha! I love playing live though and when I write music I usually envision myself playing that song in front of a big audience. I think my main ambition is to have a lot of fun with my band on stage. I try to make sure that there is a constant energy between us and the crowd. I hate the feeling of "losing" the audience, even if it's just for a couple of minutes. I think my goal is to make big shows feel intimate and intense.
Roskilde is, of course, one of the most prestigious European festivals to perform at and attend, and has a great history of amazing artists playing there. Have you been to Roskilde before?
I was there in my teens. I absolutely loved it! I remember a lot of music, a very muddy camping place, not having enough money to take a shower, eating noodles, freezing, dancing and regretting the fact that we thought it would be unnecessary to pack a sleeping pad.
We're huge fans of mixtapes and playlists here at the Nordic Playlist – we really, really do love them! – so have you ever made mixtapes for anyone? Or have you been given one that you remember as extra special?
I actually had a mixtape-pen-pal-romance with a German boy when I was about fifteen. I remember tearing the paper off those tapes, listening to the music, reading his letters and feeling the pressure to make an equally cool mixtape and send it back to Munich…
Are there any new and exciting Swedish artists that you would recommend we keep a close eye on – or do you have any old favourites that we should check out?
There are so many Swedish acts to listen to! First of all my dear friend Maja Francis. She is wonderful! Together we wrote and produced her upcoming EP. I also love Niki & The Dove, I Break Horses, Hajen and Sibille Attar.
And finally, what are you most looking forward to in the coming year?
I'm looking forward to playing all the summer shows that we have booked, especially ROSKILDE! Honestly. And I am looking forward to writing, producing and then finally holding a brand new album in my hands at the end of this year… Cant wait! Learning to surf and going on a road trip by car through Europe is also at the top of my list.
www.veronicamaggio.se
www.facebook.com/veronicamaggioofficial