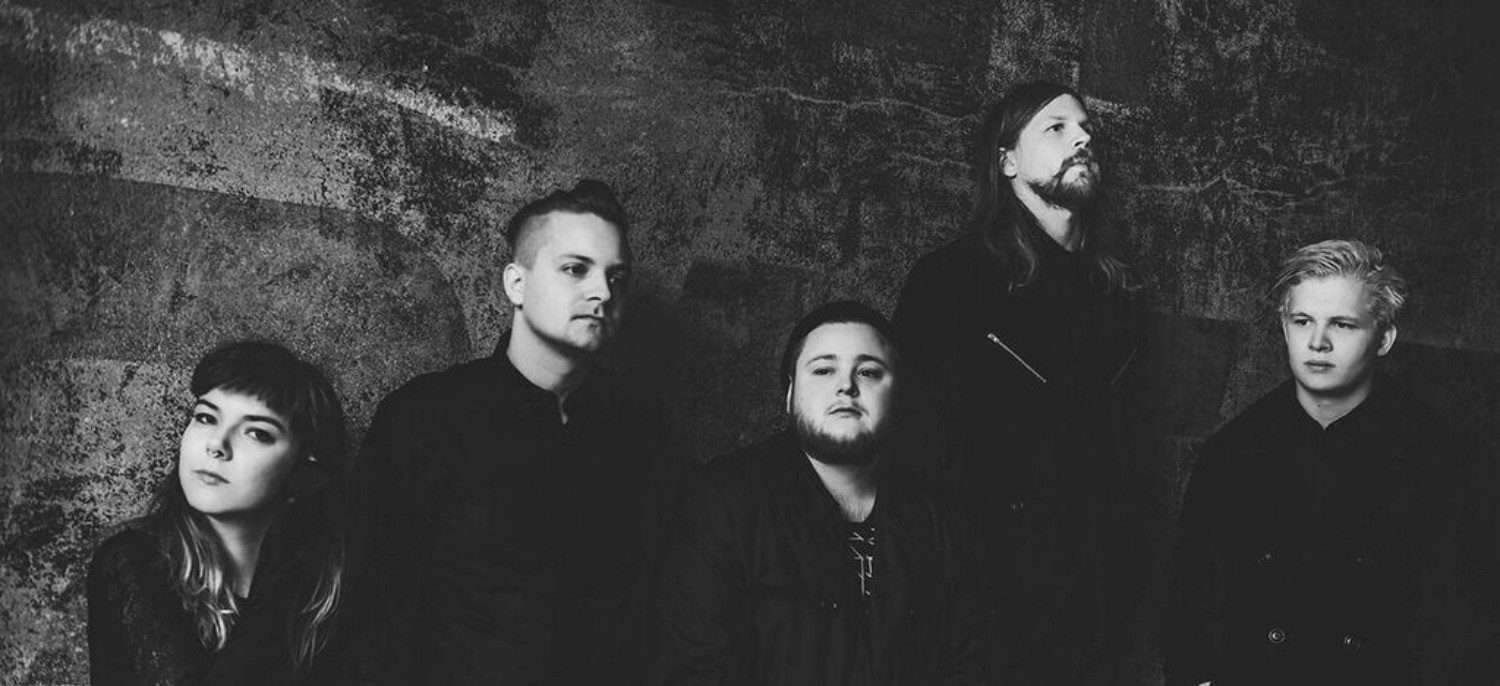 Jun 2015
The native Icelanders' debut album My Head Is An Animal landed in 2011, and reached the heady heights of the top 10 charts in the US, UK, Germany and of course, Iceland with hugely catchy tracks such as 'Little Talks' and 'King & Lionheart' leading the way.
The band are now preparing to release their much, much anticipated second album, which will land in the form of Beneath The Skin on the 8th/9th June, and from which the first enticing sounds emerged in March in the form of the irresistible single 'Crystals'.
In anticipation of the new album's release, we tracked down the band's lead guitarist Brynjar Leifsson to find out about the creation of Beneath The Skin, as well as what fans should expect on the band's far-reaching, upcoming tour. 
Select your favourite streaming service just above to hear Brynjar's favourite Nordic tracks, and scroll down to discover more as well as to tune in to some exclusive videos with Brynjar, filmed on a quick stopover in the band's native Iceland!
We can't wait to hear your brand new album Beneath The Skin! Can you tell us about how you made the record, and what we should expect from it?
The main difference between doing this album and the first one was that we were doing this for the first time as our full-time job. We met at our rehearsal space every day for about 5 months and played and worked on ideas.
As the ideas came together and we felt confident, we got Producer Rich Costey in to help us see them through.
We spent around two months in Iceland at Sundlaugin Studio recording and in the beginning of 2015 we flew over to Los Angeles to finish and spent two more months there. I feel like on this album we defined our sound more and figured out what we wanted to do.
Can you tell us about some of the influences that were drawn upon when making the album? Did you find it to be a very different experience to making your last album?
The biggest difference was how focused we all were. Like I said, we all met in our rehearsal space and worked on ideas. In such a big group it is difficult to pinpoint exactly what influences there were.
You got a lot of attention when you released your first record, so are you nervous at all about how your new album will be received?!
Of course it is a little bit nerve-wracking but it is also really exciting.
The first weeks after we finished the record we were sometimes unsure about how it had turned out but then we just tried to distance ourselves from it and we are really proud of what we have made.
To celebrate the album release, you're heading out on the road! Your shows are always a fantastic experience, so are you excited to be back on tour? What's your favourite thing about it?
We are all really pumped about being out on the road again. We have always really enjoyed touring. The fun thing about touring is to see all the different places of the world and to play for our fans.
And what can your audiences expect of your upcoming performances?
We have been playing a mixed set of old and new songs, and it has been fun to see how people react to the new songs.
We're love love love mixtapes and playlists here at the Nordic Playlist, so do you guys make mixtapes for each other or for friends? What do you think the golden rules for making a killer mixtape are?
Some of us really like making playlist with our friends that we share with them. The key to a good playlist is just getting a good flow, in a way it is the same as making a good set list for a live show.
Can you tell us why you picked each of the songs in your Nordic Playlist? What is it that you like about them and these particular artists?
I picked it based on music that I like from the Nordic countries.
These are tracks that I have been listening to through the years and some more recent that I really like.
Which are your all time favourite Nordic artists and influences, and why?
Trentemøller, The Raveonettes, The Cardigans and The Good The Bad, I must say for myself. I once went to Copenhagen and saw The Raveonettes and Trentemøller play a festival and I was hooked on them after that.
The Cardigans I have listened a lot to since growing up, and The Good The Bad I recently discovered and are one of my current favourite bands.
Are there any new and exciting Icelandic artists that you would recommend we keep a close eye on – or do you have any old favourites that we should check out?
Kippi Kaninus just released an album called Temperaments that I really like, and Singapore Sling also released a new album called The Tower of Demoniac.
And finally, what are you most looking forward to in the coming year?
There are a lot of things for us to be excited about this year. First and foremost is the release of our album on June 8/9 and then the following world tour. We are also all super excited to play in Iceland this August!
www.ofmonstersandmen.com
www.facebook.com/ofmonstersandmen
www.twitter.com/monstersandmen
www.youtube.com/user/monstersandmen