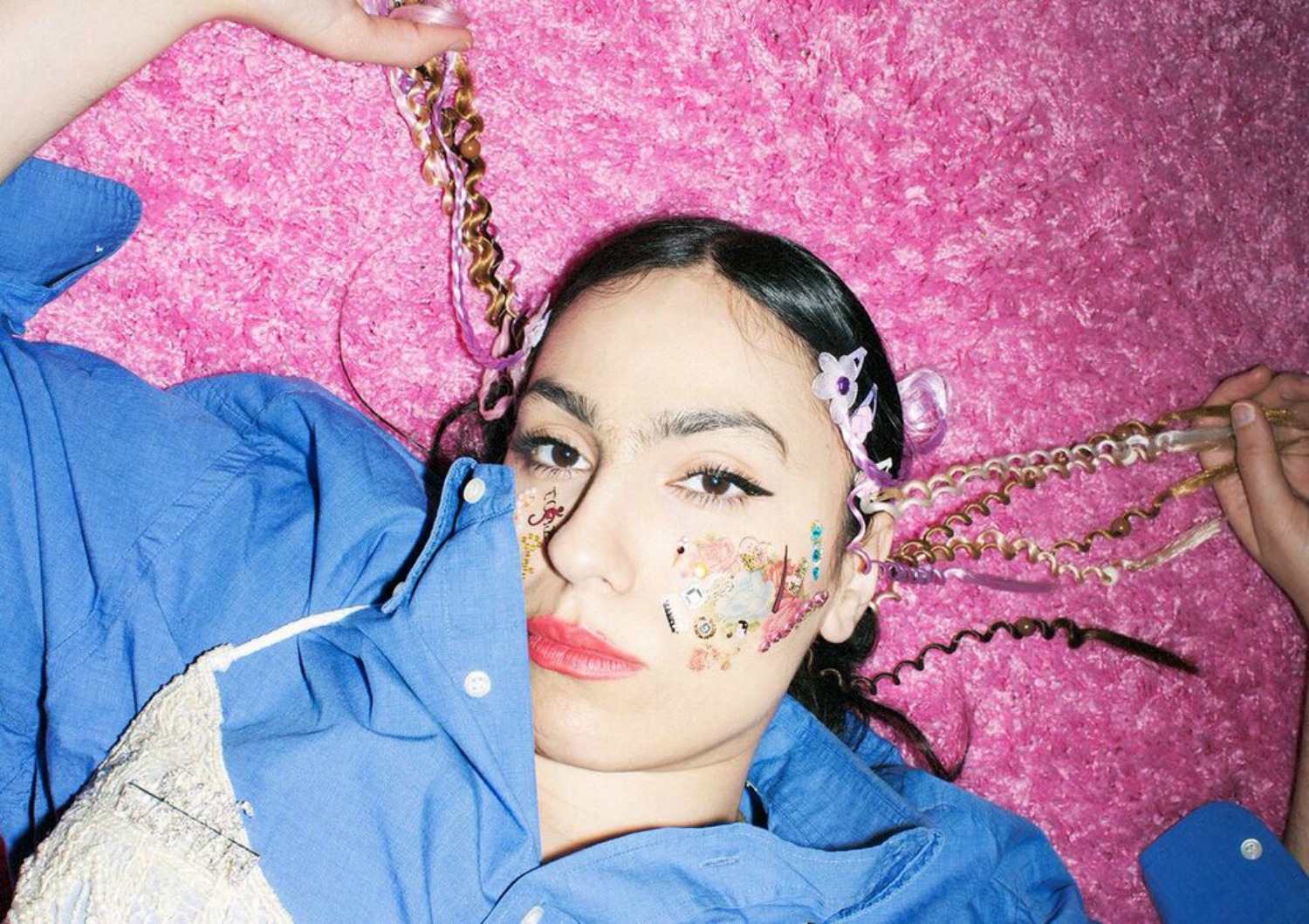 May 2015
Zhala lives and breathes creativity, inhaling inspiration from everywhere – from the vibrant energy of middle eastern dance music right through to the acid house of Stockholm's club circuit.
Her music creates a unique and colourful setting for these eclectic influences to meet, to fuse and to create something that sounds and feels truly unique.
Zhala's first EP Prophet landed in February 2014, announcing her as the first (and so far, only) artist to be signed to Robyn's Konichiwa label. "Zhala makes the most interesting music that takes you on a ride with each song," says Robyn of her signing. "It's so broad and has so much integrity at the same time. When Zhala sings the heavens open and the stars come down to hover over my head and I feel like anything is possible."
The past few years have certainly been a whirlwind for the artist, who finished her album while supporting Robyn and Röyksopp on their world renowned Do It Again tour in 2014. Having worked on it for more than 2 years, Zhala is now ready to release her much anticipated self-titled, debut album into the world on the 25th May 2015, so to find out more, we invited this intriguing artist to make her very own Nordic Playlist.
Get to know this unique creator now in our exclusive interview, and press the 'speaker' button just above to tune in to all of Zhala's favourite Nordic songs and artists.
Hello Zhala! So, first things first – we're huge fans of mixtapes and playlists here at the Nordic Playlist, are you a fan of making mixtapes for people? Or has anyone made one for you that was particularly memorable?
I love mixtapes too! I love listening to PC Music's mixtapes, they are absolutely great.
We're very excited about the upcoming release of your debut album – can you give us an idea of what we should expect from it?
A world of emotions rushing through your body and mind. It's like water and fire at the same time.
And can you tell us more about the music on the album? When and where did you create it, and what are some of the main ideas behind the songs on the record?
I recorded the album in Malmö with Mathias Oldén who co-produced it with me. I tried to keep as many emotions as possible in there. It gets super serious so I had to put some humour in it as well to balance it. Freedom, God and Devil, Universe is something I always come back too.
You are the first artist that Robyn signed to her Konichiwa label, and were invited to be the opening act on the Do It Again tour with Röyksopp – how was that experience, and what are the most inspiring lessons you learnt along the way?
It was the best tour I've ever been on. I had so much fun. It was also tough sometimes on those big stages. I think Hollywood Bowl was the most difficult show I've ever done. It's 16,000 capacity. I was alone on that HUGE stage, that was scary.
But I love to find that routine you get when you tour. You don't have time to answer your phone, you are just there with your friends, being in the moment and doing what you love. Aside from making music, that's the greatest escape I know. It was so inspiring to be around everyone in the band, in the crew, everyone works so hard and I do too. It was a nice push and a good reminder you know.
Your songs are an incredibly colourful mix of lots of different influences, cultures and sounds – can you give us a quick insight into your musical upbringing, and some of the genres and sounds that were most important?
I love pop culture and MTV was a great source for that growing up. I also love middle eastern music/dance culture, Kurdish, Persian and Arabic. The aesthetic is very specific but in a way also close with the American celebrity culture. Hollywood culture becomes more of a hyper reality compared to the middle eastern culture. I love Halparke, Kurdish dance music, it's like techno.
We've been lucky enough to see you live a few times, and your live shows are exquisite to watch! What is your philosophy towards your performances, and the different elements you use to create the experience?
I've been trying to get as close to the audience as I can even though the stages are usually above the audience which is convenient for the audience to be able to see something. But I focus on getting the energy on a level where we all can enter and be part of. I'm standing there getting naked and I'm saying, join me or do whatever makes you feel free in this moment.
So I have Tony with me on stage and sometimes some other friends as well. They get to do whatever they want, to feel free on stage, I never direct them or tell them what to do.
My friend Siri decided to be naked on stage when we were in Iceland because she wanted to. Actually, the last 3 shows I've had someone has been taking their clothes off. I think that's wonderful 🙂
Can you tell us why you picked each of the songs in your Nordic Playlist? What is it that you like about them and these particular artists?
I tried to get a nice mix of things I like from Scandinavia and some new music that I just found. The song order is random. But I also chose my 2 favourite songs ever. 'Monument' and 'Courtesy Lafs'. OMG kill me now, when music is good it's too fucking good, it's better than everything, even sex and food.
Is there a special Nordic artist or album that you feel has been influential on the music you make, or the way that you think about music?
Yes for sure, I've been inspired by a lot of great artists and music from Sweden. Robyn, The Knife, Radio Dept, everyone that does their own thing inspires me to do that myself.
I'm also really inspired by the dance, club rave scene, I love techno and Acid. There are so many great DJs here.
Are there any new Swedish artists that you would recommend we keep a close eye on – or do you have any old favourites that we should check out?
Baba Stiltz is fucking great! Everyone should give him more attention.
And finally, what do you have coming up (aside from the album release) and what are you most looking forward to?
Well first my release party, it's going to be the best party in Swedish history. Don't miss this if you are in Stockholm, everyone is welcome, go to my Facebook page to get dates, place, etc. And I'm also working on some music/sound installations for the Momentum Biennial in Moss this June. All of that is super exciting but I'm also looking forward to record my next album, haha, I have to many new ideas, I can't sleep at night… I just want to do more all the time.
www.zhalazhala.com
www.facebook.com/zhalaofficial
www.twitter.com/z_h_a_l_a