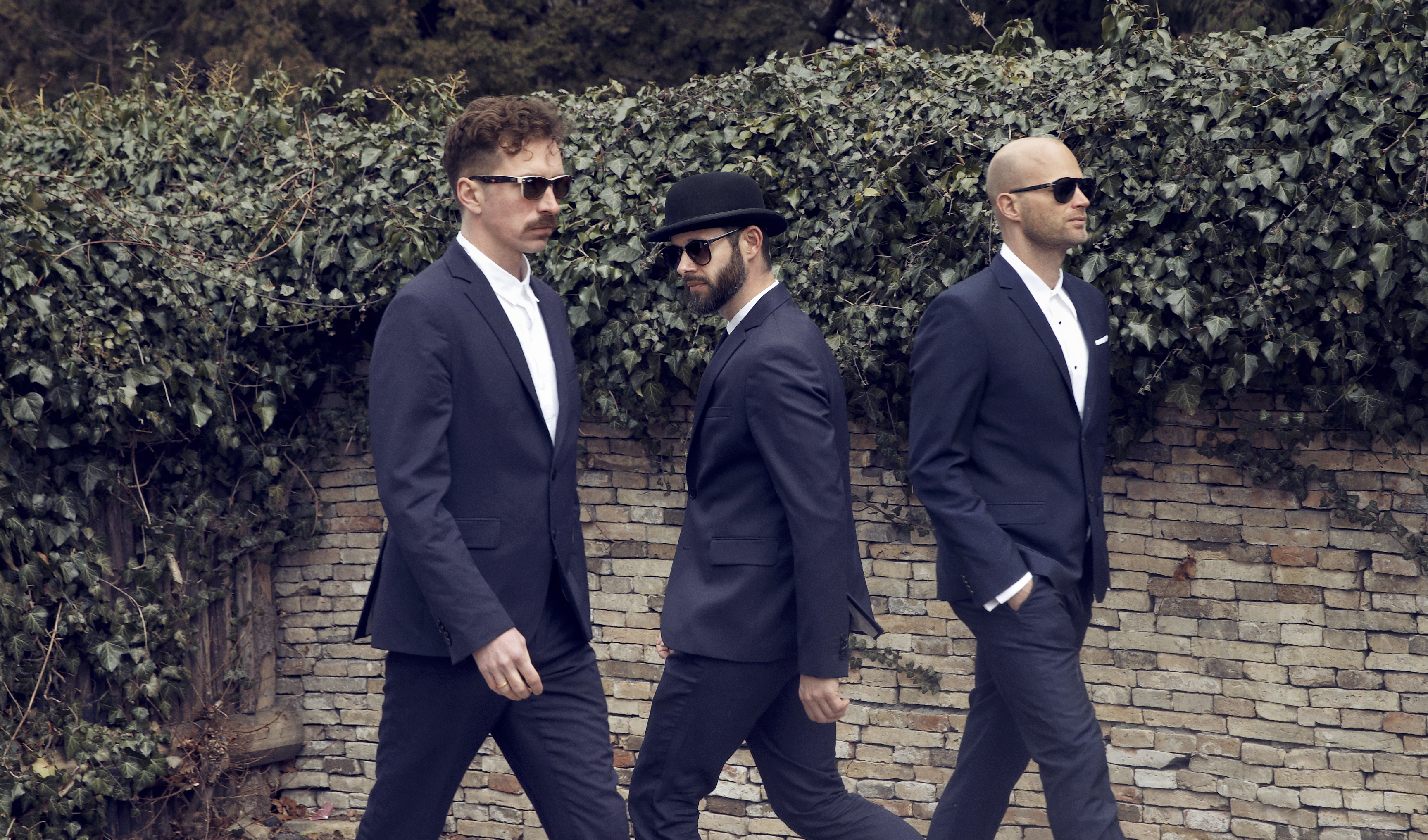 Apr 2015
WhoMadeWho is the joining of forces of three Danish musical powerhouses, Jeppe Kjellberg, Tomas Barfod (who made his very own Nordic Playlist last year) and Tomas Høffdin. Together, they create seamless, electronically led anthems which never fail to get the world's festival crowds moving.
After ten years of working together, the band returned in the Spring of 2014 to release their fifth album Dreams and are now set to reveal a brand new EP entitled Ember, which will be available from the 18th May via Get Physical Music.
Tune in to Jeppe's very own Nordic Playlist by clicking the 'play' button just above and selecting your favourite streaming service, and scroll down to read an interview with Jeppe himself as he reveals more about the band's upcoming plans and his penchant for making mixtapes.
The Ember EP is on its way, and we read that you guys found a way to return to a more 'free and fun' way of creating music – can you tell us more about why and how you did that?
WhoMadeWho has always been about having fun. We started out as an instrumental 'rock-trio' playing in nightclubs around the world. Mastering the interaction with the crowd like a good DJ. We learned how to elevate the audience and interact with them.
On our debut album the recording process was very much like the countless jams we had done beforehand. Intuitive and light-hearted. After the debut album, we needed to prove ourselves as songwriters, vocalists and storytellers. We spent 4 albums trying to get that writing process right.
On Ember we returned to the process from the first album, making sounds and repetitive structures. Using intuition and spontaneous ideas. Building the music in an electronic way.
It was very liberating to do it like that and I think there is a sense of effortless charm to Ember.
The first thought that jumps into our head when we listen to the EP is how well suited it is for dreamy summer days – what were your main ambitions for the sound of the EP?
Our ambition with the EP was to do something new and fun, to do something different from previous albums. To avoid the classic song based structures.
Tomas Barfod called the music Balearic at some point, and I think it captures the style of Ember well. A chill kind of music with dreamy guitars and downbeat drumming invented in some Mediterranean island south of Spain.
Your most recent album Dreams got a great reception when it was released last year, so what were some of the highlights of the year that followed?
You're right, (except for the French press, who considered Dreams "too pop") the reception of Dreams has been very positive. People have been responding to us in sweet ways, via social media and at the concerts. The most impressive response came from a female artist from Budapest who sent a beautiful and very dramatic painting she created inspired from the song 'Hiding in Darkness'.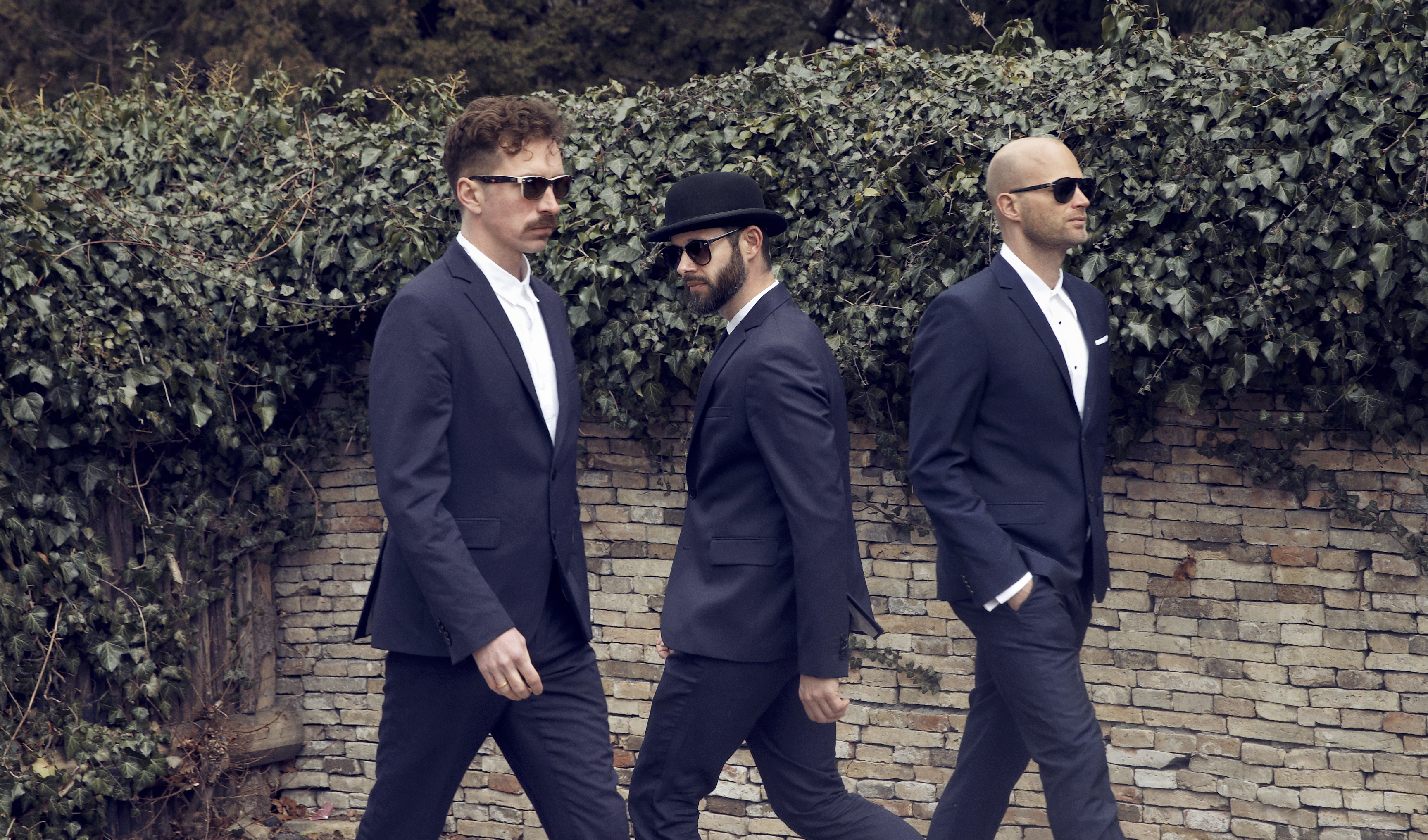 Another big thing post-Dreams is the gradual expanding of territories. We now have a growing fan base in South America and Mexico and at this hour ,the US is finally reaching out to us in a proper way – we will start touring there properly in September.
And as well as creating your own music, you guys are also master remixers – so what do you think the golden rules for making remixes are?
We always mute most original parts and work with only the a capella, it's very important for us that the song becomes a WhoMadeWho song, and not just the original song with a new beat.
You have some excellent festival dates lined up for the summertime, so what can your audiences expect of your upcoming performances?!
We are preparing how to do the live shows in the summer and are very energised from the making of Ember. New possibilities, changes and ideas. We are working on the design and set up for the bigger Summer festival shows now and have good stuff up our sleeves… but I can't tell you what it is. It's a surprise.
We're love mixtapes and playlists here at the Nordic Playlist. So much. So do you guys make mixtapes for each other or for friends? Have you been given one that you remember as extra special?
Playlists/mixtapes are a big thing in WhoMadeWho. Especially in the preparation process of making a new album. It's a good way of sharing ideas and visions.
As a small kid, my Dad used to give me cassette tapes with inspirational guitar players. I especially remember when he gave me the Electric Ladyland cassette tape with Jimi Hendrix. It kick started my musical career. And puberty. At the same time!
Later at 'Flemmings Fiskegrej', a place where we I was working, at around age 12 – 16, making fishing hooks in all kinds of unhealthy ways. My young colleagues were always playing cassette tapes with artists like Brian Adams and Bon Jovi. We didn't always share the same taste in music, apart from an AC/DC tape. I was more into my two favourite mixtapes full of The Police tracks.
I loved getting to work before the others in the weekends to turn on the only ghetto-blaster we had there up high, to play some proper music and to sing along loud as well 🙂
Recently, I also had a long discussion with a friend regarding the 80s versus the 90s. Which decade had the best music?
His point was that the music was way better in the 90s, so I started diving into the decade trying to prove my point via a Spotify playlist. But when I dived deeper into the music of the these two decades, I had to realise in the end that he was right…
Can you tell us why you picked each of the songs in your Nordic Playlist? What is it that you like about them and these particular artists?
Denmark
Sekuoia – 'Bella' Sekuoia is a great, young talented producer. We had him joining us as the opening act with his band, on our tours in the Fall. Tomas Barfod and I are are also cooperating with him on our different side projects, since we both are big fans of his.
Agnes Obel – 'Fuel to Fire' We met Agnes Obel in France august last year in Alunoye Aymeries. She was on her way to the US as a part of her intensive tour. She is a very humble and nice person yet her music is very stong.
Iceland
Sigur Ros – 'Brennisteinn' I've had the deepest admiration of Sigur Ros since their first album. I'm am a fan of their viking/evangelic sound. Our Icelandic sound engineer is very proud of his heritage and was complaining a lot when he came to Denmark 10 years ago since I felt that there was nothing interesting going on. He was partly right at the time, but it seems Denmark is slowly stepping up.
Asonat – 'Quiet Storm' This track is like sugar, in a sweet post-Bjørk way 🙂 A very pleasant production.
Norway
Emilie Nicolas – 'Let You Out' A successful combination of electronic production and a beautiful, heartfelt voice.
Susanne Sundfør – 'Fade Out' There is a big tradition of female "Elf" like pop music in the North. It's very charming.
Sweden
Cornelis v. Somliga – 'Går med trasiga skor' I always envied the Swedes for their strong sense of melodies. From Jan Johannson via Abba to Avicii. Cornelis somehow doesn't fit with our archetype of the Swedish man. Maybe that's why it is so good.
Bob Hund – 'harduinganmankandansatil?' An amazing cult phenomenon of Sweden. This track is the Bob Hund interpretation of dance music.
Finland
Renaissance Man – 'S.O.S' (WhoMadeWho remix) My knowledge of Finnish music apart from 22 Pistepirkko is limited to some different electronic musicians we have met in Berlin. The first track is a WhoMadeWho remix of Renaissance Man. He is a great producer and friend.
Huoratron – 'Cryptocracy' Huoratron is more hardcore. I remember playing after him and his label mates of New Judas in Berlin one very late night. It was very powerful and with no compromises. A pure infusion of Finland.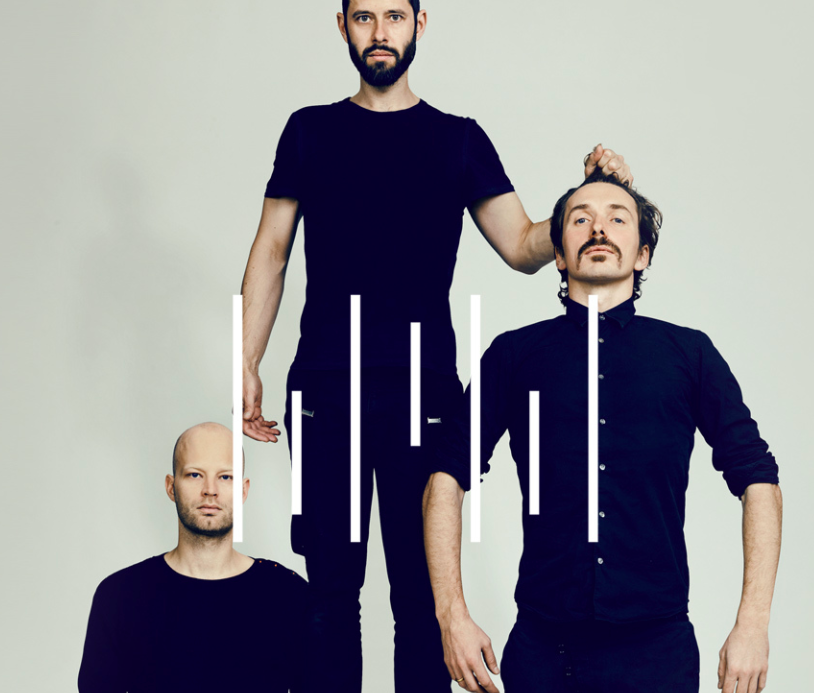 Which are your all time favourite Nordic artists and influences, and why?
The Danish band Laid Back, has always been a lightning example of good, uncompromising pop with an international approach for me. I remember meeting them at a party when I just moved to Copenhagen, thinking to myself – they have the coolest job in the world. Doing cool music, cool videos and driving porsches.
They have this spectacular, minimal electronic international sound that is also spiced up with Danish "hygge". The video they did in '83 with the Danish movie-director Lars Von Trier on Bakerman shows their great mindset and ability to think big using the power of local forces.
Are there any new and exciting Danish artists that you would recommend we keep a close eye on – or do you have any old favourites that we should check out?
Sekuoia, he is so skilled and has a great view on making sound and harmonies. Taragana Pyjarama is also putting out some really great music. Same category, we have Kolsch and Kenton Slash Demon. Synd og skam is outstanding. Myrkur is a new fascinating experience.
And finally, what are you most looking forward to in the coming year?
I am looking forward to a lot of stuff this year. I moved in to a nice, pink house with my family a couple of years ago so am looking forward to picking up my gardening skills there. Has been absent from that part of my life for to long. At the same time, I can't wait to start touring with our new set-up and to start the recording of the new full length WhoMadeWho album.
www.whomadewho.dk
www.facebook.com/whomadewho
www.twitter.com/whomadewho