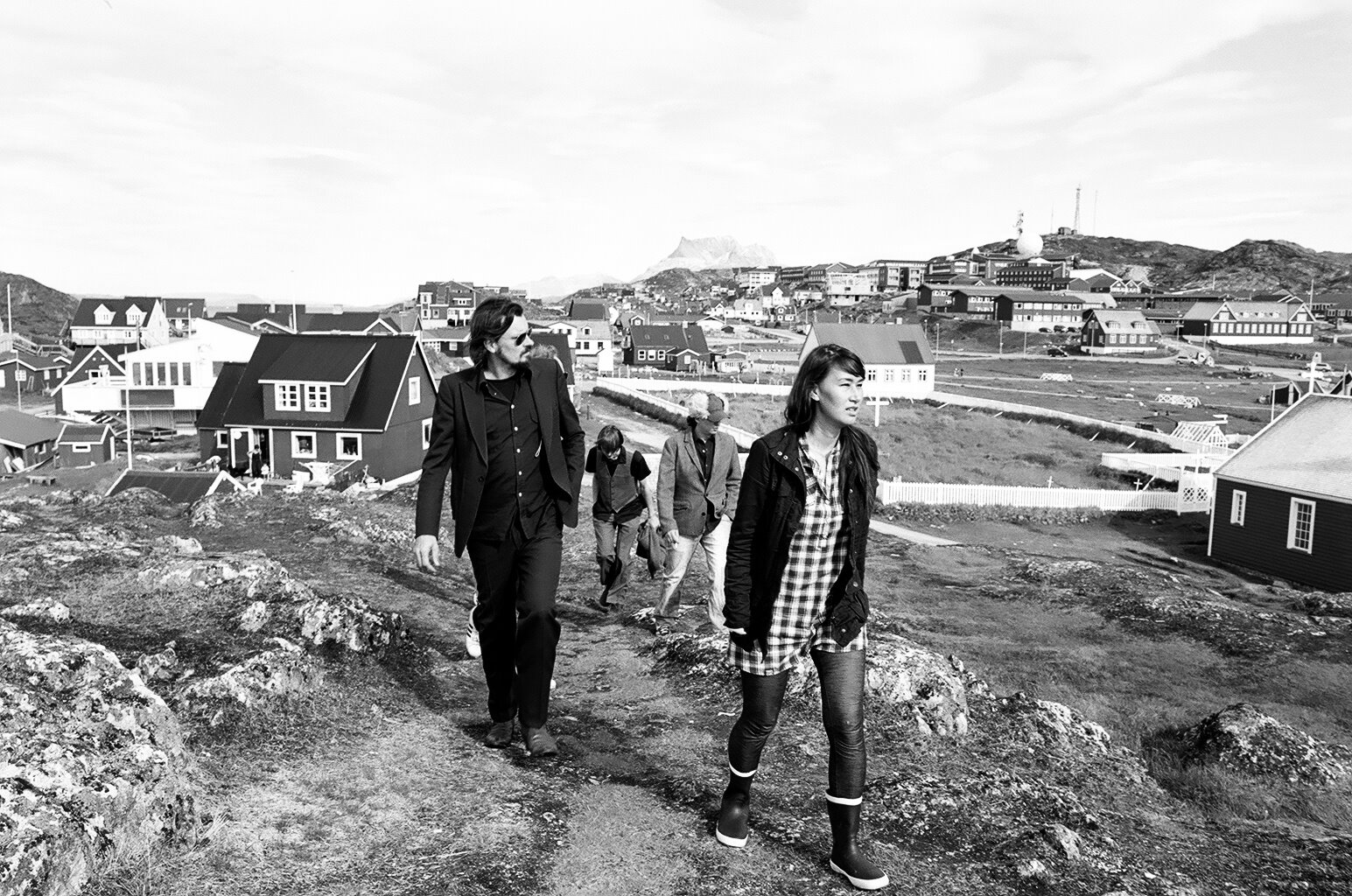 Apr 2015
Nuuk native Nive, Jan de Vroede and a number of collaborating musicians known as 'The Deer Children' are currently in the midst of recording a new album to follow on from the 2012 release Nive Sings! – a critically acclaimed record which grabbed worldwide attention for its beautifully honest stories, delicate melodies and vivid imagery.
Since then, Nive has taken the inspirational music that she creates with her revolving team of band mates around the world, visiting and enchanting Japan, the US and Europe along the way.
Nive's homeland of Greenland is in fact the largest island in the world (area-wise), although 75% of the country is covered in ice sheets. As such, there are 55,000 people that inhabit the country, including some incredible musicians working to capture the fascinating sounds that resonate around their Arctic surroundings. Nive's unique vocals and visionary songwriting style make her one of the most interesting artists to be travelling across the borders of Greenland, so we're very excited to have her join us as this week's Nordic Playlist curator!
Press the 'play' button just above to hear a fantastic Nordic Playlist and read on to find out more about the unique music scene of our most northerly Nordic neighbour as well as Nive's favourite songs and artists from throughout the Nordic region.
We're thrilled to have you join us to curate a Nordic Playlist, especially when you're so busy recording! Could you tell us a bit about what you're working on at the moment?
I am working on the very last stubborn songs that I've been having a hard time making sound the way I want them. But we are getting there 🙂 And it's pretty exciting…
What are your main ambitions for your new music? Should we expect a big change from the songwriting and musical style that we heard on Nive Sings!?
This album has some songs that are a bit darker and sometimes louder than the previous album, it still sounds a lot like us but maybe hopefully also somehow evolved. Also I learned a few more chords this time 🙂
And can you tell us more about the set up of Nive Nielsen and The Deer Children – who is involved, and how does the dynamic work between everyone involved?
Haha, that should be a relatively simple question, except for our band. There are so many people playing with us in this album, I don't even know. I write the songs; my bandmate and original band member Jan creates the arrangements; the Deer Children is an ever-evolving assembly of pals and friends who join for performances depending on where we are and what we do – sometimes we're 12 on stage, with brass and such, sometimes there's a classical harpist, sometimes we have two drums, sometimes it's an acoustic trio… really depends. Which makes it all super fun and a bit unpredictable!
At the Nordic Playlist, we love to explore not only the music scenes but also the music culture of the Nordic countries. Can you tell us a bit about your experiences of being artists in Greenland, and also your experiences of being artists from Greenland when you travel to other countries?
Mostly abroad people are very curious – and a bit surprised – that we're from Greenland. I guess you can't really hear that right away – we don't have native drums or Iceberg projections or anything.
Oftentimes people come and say they didn't even know that there's people living up there; and almost all the time I am the "first greenlander they met" 🙂
It's really cool to see that there's an interest in the Arctic out there, and an openness to music from up there, to the songs we play. There's some trickiness involved sometimes, too – like when applying for Visas for say the USA, we have to go though Denmark 'cause that's where there's a US embassy – but the immigration officials don't really know about Greenland so some of the questions and demands are really funny to us…
In Greenland you cannot play a lot of shows; there are no roads so it's all air or in the summer, boat travel; there are few cities, less clubs and all in all just not that many playing opportunities compared to e.g. Iceland. That said, when you then DO get to go to another city to play, people are super happy and enthusiastic. It's great fun to play in Greenland.
Can you give us a little introduction to some of the events and places that music fans travelling to Greenland need to check out?!
The Atlantic Music shop in Nuuk arranges a festival in Nuuk in October – that's always pretty cool. There's a festival in Aasiaat called Nipiaa which is great. And there's new events popping up all the time. Best time to come would be summer though – travelling through the fjords in the midnight sun, and for sure there'll always be someone with a guitar and a bunch of people joining in!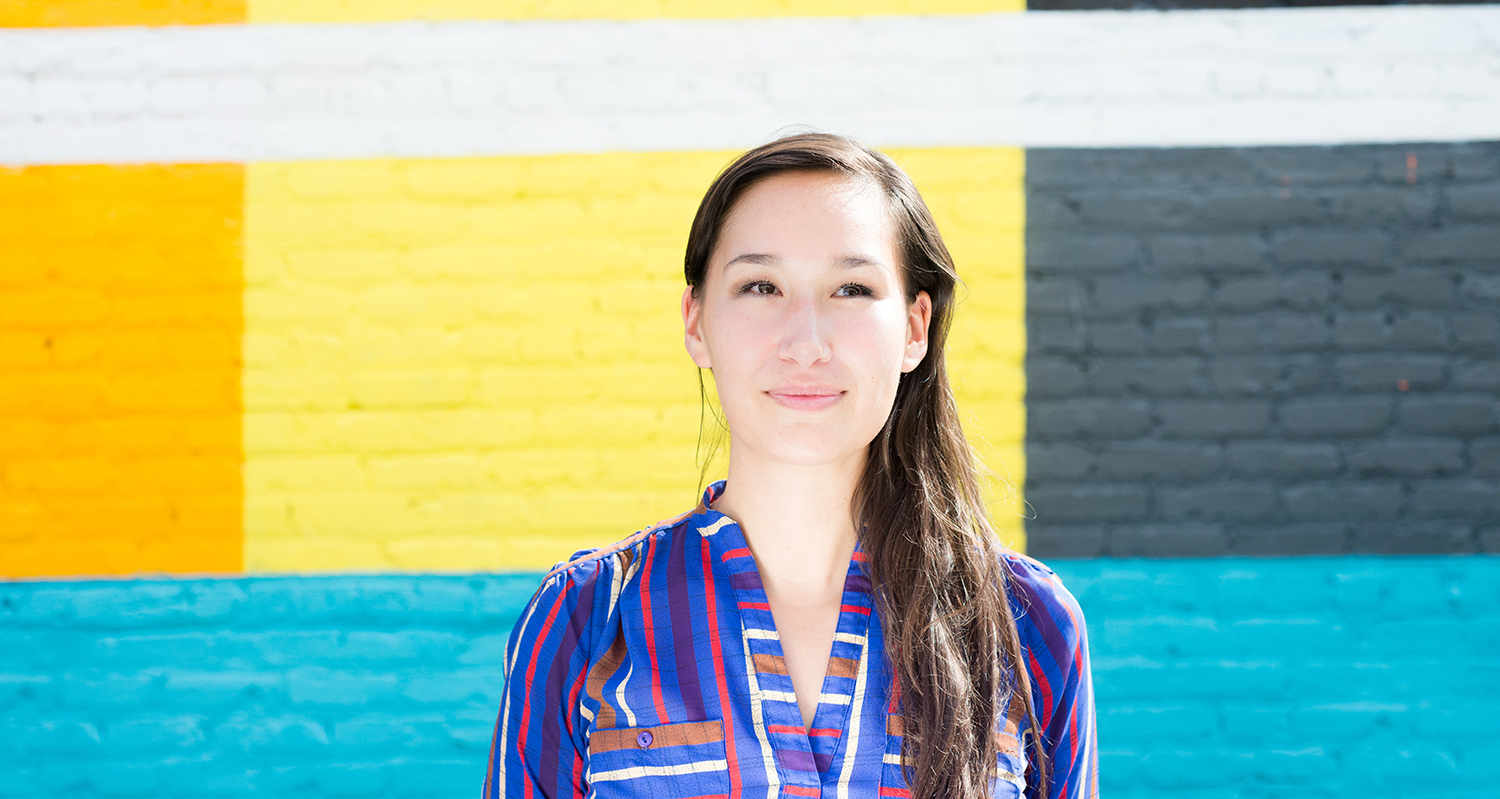 We're love mixtapes and playlists here at the Nordic Playlist – do you guys make mixtapes for each other or for friends? Have you ever been given one that you remember as extra special?
Yes! Jan used to make the most amazing tapes with all kinds of weird stuff, experimental electronica, dusty 78″, field recordings, old ethnic stuff, 20's blues and so many wonderful sounds. He swaps 'em with friends around the world who do the same – it's a super fun way to discover new stuff! In fact, if anyone wants to make us a mixtape… please do!
Can you tell us why you picked each of the songs in your Nordic Playlist? What is it that you like about them and these particular artists?
I am not following what's hip and new all the time; I listen a lot to really old music and instrumental stuff and such. So the songs I picked are songs (or bands) that have a special place in my heart – a bunch of them I played with or recorded with, some others are songs that I listened to on repeat during specific moments of my life – and all of them mean something to me.
Denmark
Murder – Milk and Honey
I love Murder, and I Got You On Tape. Their bass player is also in our band. And this song is awesome.
The Desoto Caucus – Nail In The Wall
The Desoto Caucus just kick ass. Also these guys are regularly playing with us as part of The Deer Children. They are one of the best bands in Denmark, hands down.
Norway
Kaizers Orchestra – Kontroll på kontinentet
It's super energetic. And who doesn't like oompa oomph every now and then? We had to choose between Kaizers Orkestra and Madrugada, another longtime favourite.
Kaada – Care
This guy makes incredible, playful mysterious instrumental tracks and film music mostly (or at least that's the stuff we listen to most) but this here song, with the old dusty crooning, is super cool.
Sami
Niko Valkeapää – Odda balgis
I've never been to the Riddu Riddu Festival in North Norway, but my band mate Jan has, way way back with his old band Chilly Friday. There he picked up an album by Niko Valkeapää, filled with mysterious songs and quirky synths. This one here is more recent and less electronic, yet still very cool.
Finland
22 Pistepirkko – Birdy
Maybe one of the best Nordic bands ever – they always make me smile.
Eleanoora Rosenholm – Pimeä tähti
No idea what this is all about, but it sure sounds fantastic and strange and WTF? and over-the-top and somehow really, really awesome. Finland has so many great great bands – favourites in our band are Kuusumun Profeetta, and Circle, and Keukhot.
Sweden
Loney Dear – Everything Turns To You (Loney Revisited)
This guy makes amazing stuff – lots of it super orchestrated and crowded, but I tend to like sparse minimalistic things more, and this song (a revisited version of an older release) is gorgeous.
El Perro Del Mar – Do Not Despair
Just really cool, this song. We could've gone with The Radio Dept also, or some Bob Hund (tralala!) but these two tunes here are perfect.
Greenland
Siisissoq – Puuluki
Arctic Rock kicks ass
Angu – Ghosts & Drag Queens
Angu is my favourite contemporary singer-songwriter from Greenland. I really hope he's gonna make new stuff soon!
Faroe Islands
Teitur – Louis Louis
This is such a great song. And Teitur is such an amazing songwriter and performer.
Orka – Leipzig VII: Sing
Sing indeed. weird and wonderful – sure makes me wanna see 'em live!
Iceland
Apparat Organ Quartet – Cruise Control
This is one of our favourite live bands, ever. My band mate Jan actually re-released their first album, from which this track is taken, in Belgium a long time ago. Four organs and one rock drummer… woohoo!
Benni Hemm Hemm – Retaliate
Are there any new and exciting Greenlandic artists that you would recommend we keep a close eye on – or do you have any old favourites that we should check out?
Ole Kristiansen is an old favourite – he might be my overall favourite artist from Greenland. There's Sume – our buddies just made an amazing movie about them and about the political changes that came with their Greenland-sung songs in the 70s. I love Angu. Then there's Nanook from Nuuk, and Malu Rohman, and X-it, and a bunch more – things are definitely brewing up North 🙂
www.nivenielsen.com
www.facebook.com/nivenielsenmusic
www.twitter.com/nivenielsen