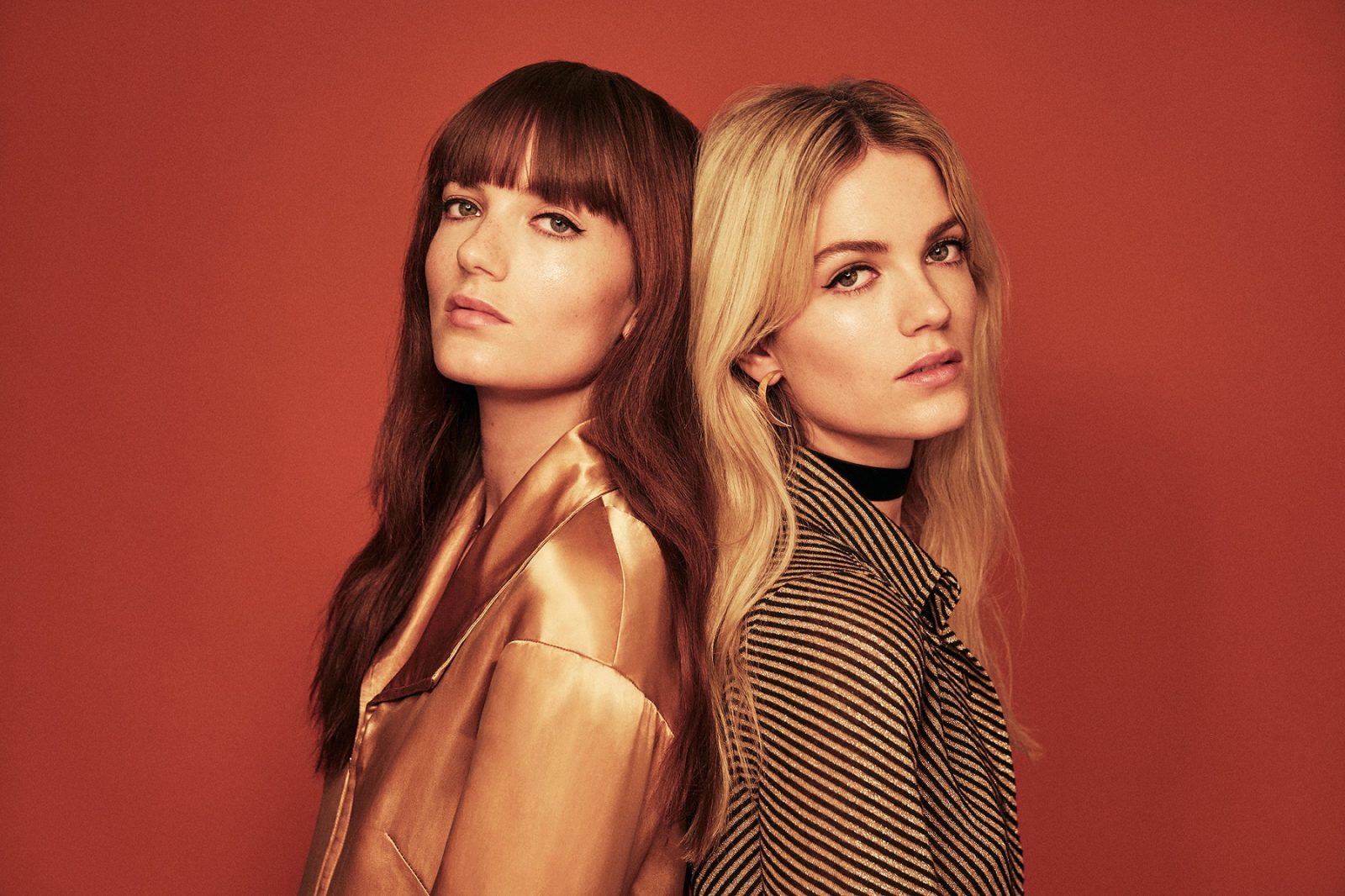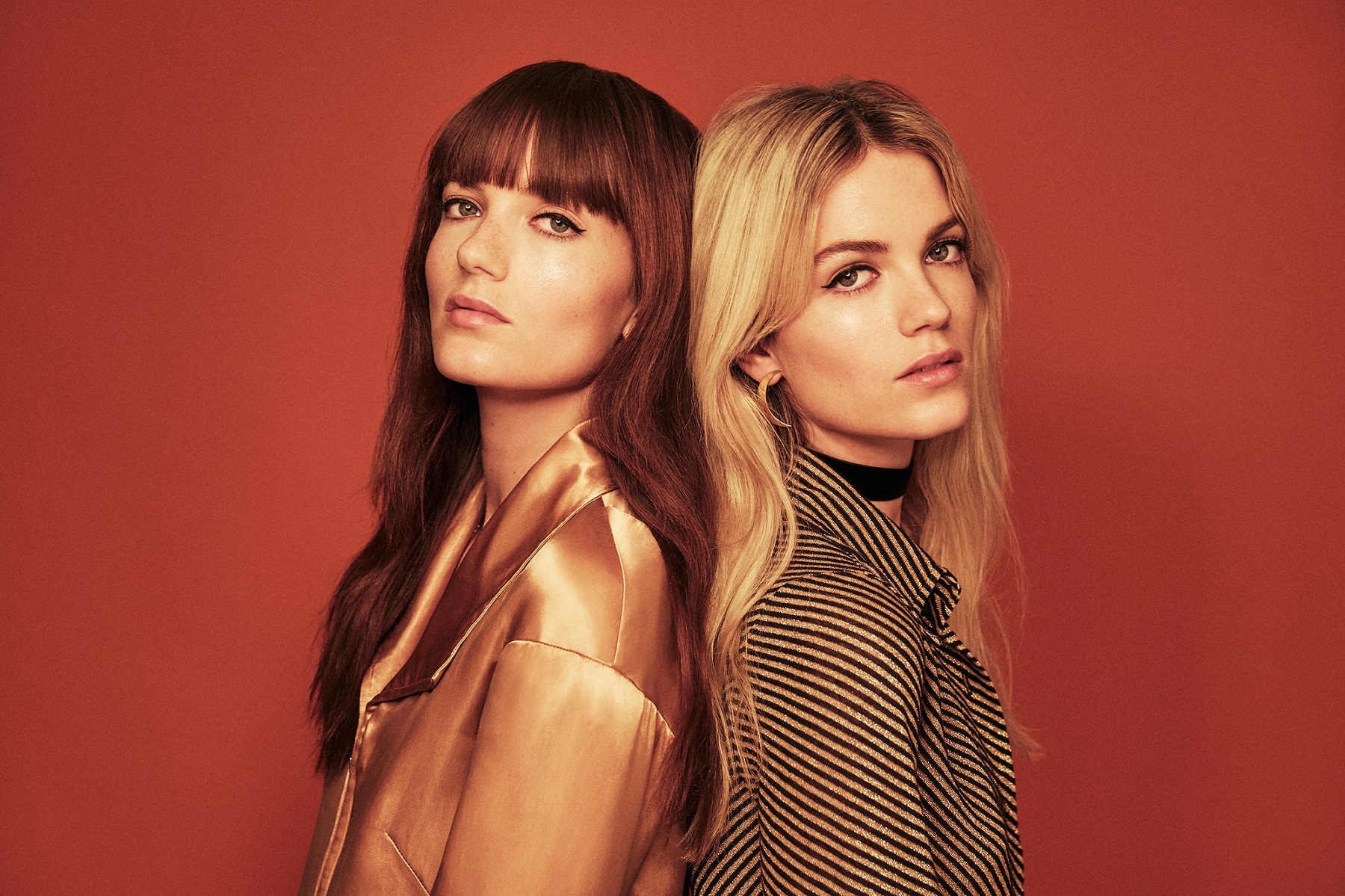 Apr 2015
Lucid Dreaming offers up our first chance to hear a long player from this pair, whose heritage lies between the sun bleached landscapes of Australia and the cooler breezes of Sweden.
The duo arrived with an understated bang back in 2012, when their debut single 'Maybe You' won over the hearts and ears of bloggers and international press alike. A number of stunning singles later, and we're finally able to get our hands on Lucid Dreaming to hear exactly what it is that this pair does best.
If powerful pop hooks, glossy vocals and a host of charismatic tunes are what you've been searching for, then this album was made for you. Press the 'speaker' button just above, select your favourite player and tune in to some of Elektra and Miranda's favourite Nordic tunes and artists as we get to know them better in this week's Nordic Playlist!
We're so excited about the release of your album Lucid Dreaming! Can you please tell us a bit about the story behind the record? How personal is it, and how are you feeling about releasing it into the world?
Lucid Dreaming is to be aware that you are dreaming, awake in a dream. We felt that it was a beautiful concept, and a beautiful name. In dreams, you sort of recollect and digest your experiences, we felt that it suited the stories and core of the feeling of the lyrical content; a retrospective on our teens and our experiences and relationships, drawing conclusions and feeling a little bit wiser.
Lucid Dreaming felt like a name that also embodies the soundscape of the record,  ethereal pop, dark disco… It's super personal, everything we put into Say Lou Lou is personal and kind of our sweat and tears, which does make the whole project more vulnerable to the outside world.
It feels like a lifetime when we were first introduced to your music through the track 'Maybe You' back in 2012, so how do you feel that your sound now compares to the sound of these earlier releases?
We've come a long way since then in terms of personal development, especially our live presence but also knowing more what the project is about and who we are as songwriters. But we've always wanted to stay in proximity to 'Maybe You', it's a beautiful, spacious track that kind of is the core SLL-esthetic. We've added a tinge of disco to our mix, which we love though.
You released a track called 'Games For Girls' with mega talented Norwegian DJ Lindstrøm last year, which we totally loved – how did that collaboration come about, and how was it to work with Lindstrøm?!
He reached out to us to write for his record, and so we got some of his instrumentals over and wrote 'Games For Girls' on kind of a whim, and didn't hear back for ages. Then he sent it to us last year and we were like "WOW" we want it for our record! He's such a sweet guy. Up until meeting him in January this year we'd only communicated via email and text, so it was definitely a modern collaboration, collaborating over cyber space.
Your heritage is both Swedish and Australian, so it seems like you're both quite used to life on the road – but where are the most inspiring places that your music has taken you, and what are some of your favourite memories of being on tour?
Going to Tokyo was definitely one of the biggest highlights of our travels, we just had such an amazing time, the people where so generous and welcoming, the food was mind blowing and we sang karaoke all night. We have so many good tour memories! We've always been really unlucky with our tour vehicles, we've almost crashed,  had a tire implode, had the engine break down, the windshield wipers break in the pouring rain… It's always led to some sort of adventure!
We love mixtapes and playlists here at the Nordic Playlist – are you a fan of making mixtapes for people? Or have you ever received one that was particularly memorable?
Miranda: Before the (almost) complete digitalization of music I used to always make mixtapes on CD and make my own artwork for them and give to people because I couldn't afford buying gifts. I used to get magazines and make collages and draw covers and name them something sweet, especially if I was in love.  I miss doing that.
Why did you pick these particular songs for your playlist, and can you tell us what you most like about each of them?
The tracks we've picked are some of our favourites (it was hard to choose), mostly because we think all these artists are progressive in their field, and innovative on many levels.
Can you tell us about a Nordic artist or album that has been influential on the music you make?
ABBA most definitely, classic melancholy musical pop, it's been with us since we were kids and we have loved them always. It's a bit cliché but it's true. Also, we loved The Cardigans growing up, Nina Persson has an attitude in her voice that's inspiring.
Which new Swedish artists would you recommend that we keep a close eye on – or do you have any old favourites that we should check out?
We love the rapper Joy, she has so much energy and attitude. El Perro Del Mar is neither new or old but she is really consistent in making beautiful music.
And finally, aside from the release of Lucid Dreaming, what can we expect from Say Lou Lou over the coming year? What are you most excited about?!
We have a short film music video for 'Nothing But A Heartbeat' out this week, a gig in London on the 8th of April followed by an American coasts tour! We're so excited about that 🙂
www.sayloulou.com
www.facebook.com/saylouloumusic
www.twitter.com/sayloulou
www.youtube.com/user/SayLouLouMusic