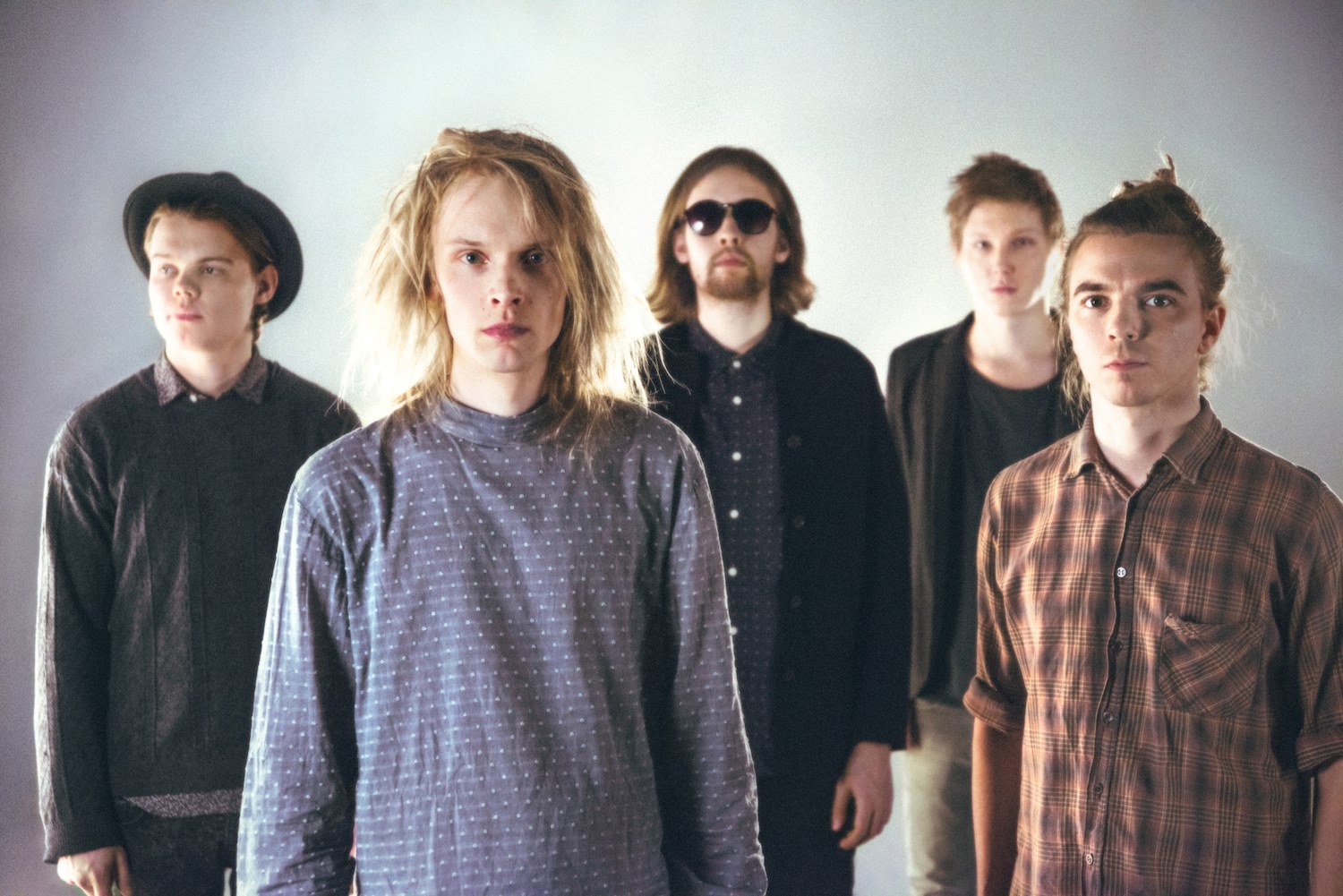 Mar 2015
Hailing from Kuopio, NEØV are an outfit that manage to seamlessly integrate the stunning surroundings of their hometown into laid back, shoe-gaze leaning anthems that capture both the warmth of the indoors and the frosted chill of the outdoors.
Dominique is the name of this long awaited sophomore album, which landed two years after the release of the outfit's debut release, Orange Town.
The band awakened the senses of their fandom with an irresistibly catchy track entitled 'Laketown' last year, introducing eager listeners to the captivating sounds in store on their second album. This was followed by 'The Rain People', a song which firmly cemented the excitement for what this inventive outfit would produce next.
NEØV are now out on the road performing select dates in Germany and their native Finland, so get to know the band in our exclusive interview below, and press the 'play' button just above to hear their highly recommended, favourite Nordic tunes!
Congratulations on the release of your latest album Dominique! Can you please tell us a bit about the story behind the album?
Thank you very much! It was a relief to make Dominique. We recorded it in Eastern Finland in the middle of the woods. Those surroundings affected the outcome – we wanted to create music that's nostalgic and fresh at the same time.
Your previous album Orange Morning was released back in 2013, so what are some of the biggest musical lessons that you learnt in the time between releasing that album, and your new album?
The time between these albums meant a huge step towards growing up as a whole musical organism that NEØV is. Between the albums, we developed our live shows and got a chance to put out some nice showcase performances. We are happy to have such a great crew with us.
As a songwriter, I managed to open some doors that had been locked in front of me. I feel like I learnt to dig deeper, but by making it all with ease. Also, Dominique is my first work as a producer, so it's some kind of a new start – which was a bit scary thing to do, of course – and at the same time it's a summing of all the things we've learnt over the years.
And what are the main themes and ideas behind the tracks on this record?
It's an album about love.
And how does the music making process work between the five of you?
Our first album Orange Morning includes some songs composed by me and Samuli. Maybe we'll do that again some day, but usually it has been my job to write the songs. We're working pretty closely with Samuli (drums) and Ari (bass) when arranging the rhythms. We are a band when we record – we're not trying to keep up the act – so it's natural for us that each member's unique way to express oneself can be heard on our albums.
Which Finnish artists would you recommend that we keep a close eye on – or do you have any favourites that we should check out?
I'd like to recommend Virta. Antti, who is also part of NEØV, leads that band. Be sure to follow them this year, their upcoming material is very, very good.
We love mixtapes and playlists here at the Nordic Playlist – are you a fan of making mixtapes for people? Or have you ever received one that was particularly memorable?
Oh yes, I love making mixtapes. Then again, I'm not good at receiving them, but I would really like to be because it's an easy way to find inspiring music.
Why did you pick these particular songs for your playlist, and can you tell us what you most like about each of them?
There's so much great music coming out from Nordic countries that I could have easily made many different playlists. I decided to pick these songs quickly, spontaneously.
Every song on the playlist is important to me. I love the dark mood of 'Mercury Heart' by Nils Petter Molvær and the production of Jaga Jazzist's 'All I Know Is Tonight'.
The instrumentation of Efterklang's 'Modern Drift' has been influential to us – a great track. The way that Kashmir's Kasper Eistrup writes songs has really touched me. And then solid tracks from Múm and Of Monsters and Men (they were introduced to me by Samuli).
This Empty Flow's Magenta Skycode is one of the best albums ever made in Finland, I chose its powerful closing track for the playlist.
Lately I've been listening to 'Haamupuhelu', a new single from Pariisin Kevät on repeat.
'Shoreline' by Broder Daniel is a song that I have listened regularly for ten years or something like that. That energy… And 'Line of Fire' by Junip is one of the best songs released in recent years.
Can you tell us about a Nordic artist or album that has been influential on the music you make?
Kashmir. Especially their album Zitilites (2003) which is really important to Samuli and me.
And finally, what can we expect from NEØV over the coming year? What are you most excited about?!
We are touring with Dominique at the moment. Next show will be our debut show in Berlin. We're announcing more shows for the rest of the year and of course we're writing new music all the time.
www.neov.fi www.facebook.com/neovband