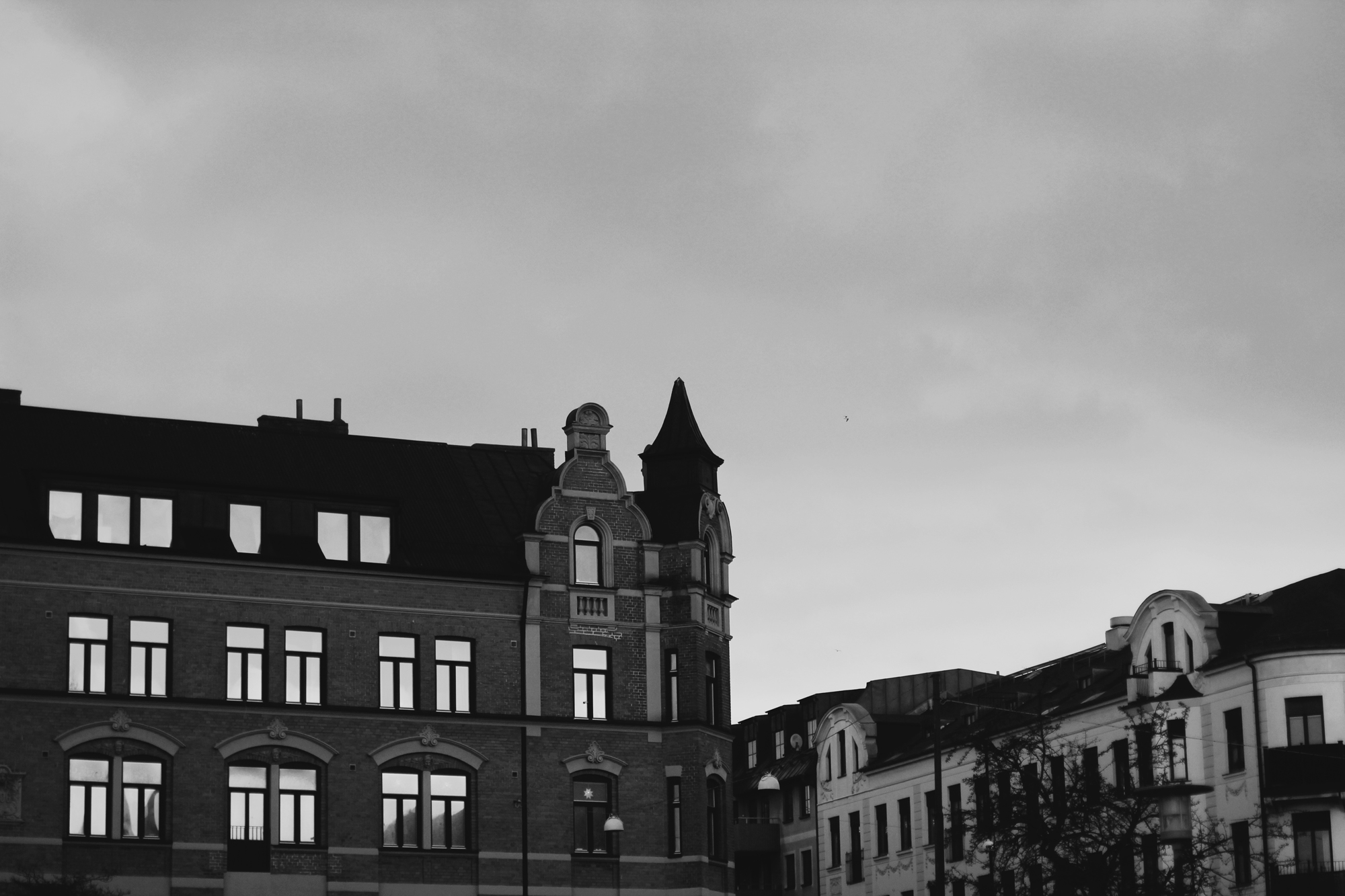 Mar 2015
A genre that began infiltrating the world's music scene back in the late 70s, modern day Hip Hop is as popular, as widespread and as subversive as ever.
The Nordic region is no exception to this rule, with each country brandishing its own unique and thriving take on the genre, and constantly raising some of the most important artists in the scene.
In this special Nordic Playlist, we're taking a closer look at some of the artists that are paving the way for this sound in the Nordics, so press 'play' just above to explore Finnish hip hop, inflammatory Danish rap and unmissable tunes from some Icelandic, Norwegian and Swedish superstars!
Ivan Ave – Obedience
Ivan Ave is a widely renowned MC in the Norwegian hip hop scene, and is fresh from performing some hugely acclaimed sets at 2015's by:Larm Festival in Oslo.
Last year, Ivan released a sublime EP entitled Low Jams, a collection which was produced by Stones Throw artist Mndsgn and was a perfect portrayal of this artist's keen ear for an immersive melody to play host to his introspective lyrics. 
Ivan stopped by the Nordic Playlist Radio Bar in Oslo a few weeks back, to pay a visit to Icelandic rapper and radio host Salka Sól so relive that experience right here at the Nordic Playlist, and make sure to grab a hold of Ivan's next solo EP which is due for release in the coming months.
Noah Kin – 822
Widely known as one of the most inspired and prolific members of the Helsinki hip hop scene, Noah Kin released his third album Now You See last year via Cocoa Music – pretty impressive output for an artist who has freshly emerged from his teenage years.
Now You See is a accomplished and creative body of work, featuring hypnotic beats, intense builds and masterful lyrical journeys. Tracks such as '822', 'RBLS' and 'You Never Asked' combine worldwide influences with the sharp and iridescent flavours of Helsinki's sound, and these efforts have taken Noah far and wide, touring throughout Europe and garnering a reputation as an artist not to be missed along the way.
Noah has opened up for the likes of Kendrick Lamar, Wiz Khalifa and Earl Sweatshirt and is now heading to the UK, Denmark, Germany and Austria on tour. Catch him while you can, and check out his brand new video for his latest track 'Do That' as well as Noah's very own Nordic Playlist right here.
Linda Pira – Knäpper mina fingrar ft. Stor
Without a doubt one of the hottest hip hop stars in Sweden, Linda Pira emerged from the same music school as Lykke Li and has fast earned a reputation as one of the most important names in Swedish hip hop. So much so, that in 2014, Linda was named the 'Best Newcomer' at the Swedish Grammys.
The track 'Knäpper mina fingrar' (Snap My Fingers) is taken from Linda's 2013 EP Matriarken and is one of the tracks that propelled Linda to the forefront of her scene, created alongside long time collaborator Stor.
Linda kicked off 2015 with a new release entitled 'Visa vis vindens ängar' and we've got high hopes of new music and live dates for this year, so keep an eye on the Nordic Playlist as we bring you all of Linda's latest news!
Ukendt Kunstner – Stein Bagger
The name selected by Hans Philip and producer Jens Ole has turned out to be quite ironic: 'Ukendt Kunstner' meaning 'Unknown Artist' might have been relevant for the first few minutes of this duo's life, but they quickly gathered enough attention and praise to make them one of Denmark's most hyped propositions. Following on from their 2013 release Neonlys, they released their album Forbandede Ungdom in 2014 and are currently making their way around Denmark on tour.
If cryptic, immersive beats and R'n'B tinged vocals are your thing, then Ukendt Kunstner are definitely for you – so tune in to their track 'Stein Bagger (ft. Sivas)' in this week's Nordic Playlist, and make sure to catch them live at one of their upcoming shows.
Cell7 – Gal Pon Di Scene
Icelandic/Filipino rapper Cell7 released her debut solo album CELLF back in 2013, having cut her teeth on the hip-hop scene as part of Icelandic collective Subterranean, who not only won awards in their native country but were also invited along to open shows for the likes of The Fugees and De La Soul.
Moving on to work in the sound engineering sector, Cell7 – aka Ragna Kjartansdottir – returned to making music in 2013, and is quickly becoming recognised as one of the most engaging and talented rappers in Iceland.
Listen to her track 'Gal Pon Di Scene' in this week's Nordic Playlist!
Biniyam – Royal Beggar
Biniyam is the latest in an unmissable series of hip hop talents to have emerged from Finland's capital in the past few years recent months, and has proved himself more than worthy of listeners' attention with his remarkable debut release, Biniyam EP.
Featuring seven tracks of smooth and powerful rhymes, leading track '1NE' is a prime example of just what this artist can do. Biniyam – a "German-Ethiopian rapper/producer from Helsinki" – just scratches the surface with this track, with songs such as 'Habits' affirming that this EP is a very special listen. Keep an eye out for upcoming news and live dates from the artist, and cross your fingers that we get to hear the follow up to last year's Biniyam EP in the very near future.
Silvana Imam – Svär på min mamma
Another artist who's fresh from taking Oslo's by:Larm showcase festival by storm is Stockholm's Silvana Imam – an artist who take different styles and backdrops, and paints them with her own unique view on the world. Silvana seems to revel in her chameleon-like ability to move between genres and tones, injecting every element of her music with ferocious passion and power.
Her track 'Imam Cobain' made some serious noise in the US, but it's 2014's unmissable track 'Svär på min mamma' that's featured in this week's Nordic Playlist, so tune in now to find out what it is that's getting her fans so hot under the collar
A truly unmissable live proposition, Silvana's shows have been described as one of "the wildest and most punk rap shows" out there. She's already announced a handful of Swedish and Danish dates for 2015, so check out where to catch her live by clicking here and make sure to tune in to her latest track – 'För Evigt (ft. Marlene)' right now.
Lars Vaular – Ung heit gateflamme
Bergen's Lars Vaular has been in the rap game since 2003, when he kicked off as part of the duo Tier'n og Lars before embarking on a solo career in 2007. Since then, Lars has released six solo albums, taking his work to the heady tops of the charts in his native Norway. Lars's most recent effort 666 Alt dropped just a few weeks back, and Lars is now in the process of revealing the album's contents to the world.
His latest single is entitled 'Ung heit gateflamme' and you can listen to it right now as part of this week's Nordic Playlist. Lars has also just unveiled a brand new video for the track – check it out by clicking just here.
Úlfur Úlfur – Sofdu Vel
Úlfur Úlfur  (meaning Wolf Wolf in Icelandic) have been paving the way for Iceland's hip hop scene over the past few years, comprising the talents of Arnar Freyr, Helgi Sæmundur and DJ Þorbjörn Einar. The trio emerged from the ashes of an earlier project entitled Bróðir Svartúlfs (or Brother Black Wolf), formed by rappers Arnar and Helgi in the north of Iceland – and the current three piece are now one of the most sought after Icelandic hip hop acts to be found.
And it's not just musically that this outfit are acclaimed, as the video for their track 'Tarantúlur' has just won the 'Video of the Year' award at the Iceland Music Awards! Watch the decorated video now, and make sure to check out their latest track 'Úrið Mitt Er Stopp Pt. II ft. Gísli Pálmi' while you're at it
Sivas ft. L.O.C – D.a.m.a.i.k.a.m
Copenhagen's S!vas rounded off 2014 in pretty serious style, notching up SIX nominations at the Danish Music Awards, and going on to win the title of 'Best Urban Album'. His lyrics play with tone and meaning, and his beats are big enough to make the ground shake. His is a new, urban slanted take on the hip hop genre – one which represents Danish life in a poetic and uncompromising way.
S!vas – a.k.a Sivas Torbati – is now out on tour with fellow Nordic Playlist selected artist Ukendt Kunstner so make sure to head out and catch them if you can. Before you do that though, settle in and listen to this week's Nordic Playlist to hear the track 'D.a.m.a.i.k.a.m' featuring stalwart Danish rappers L.O.C.
www.facebook.com/nordicplaylist
www.twitter.com/nordicplaylist
www.instagram.com/NordicPlaylist