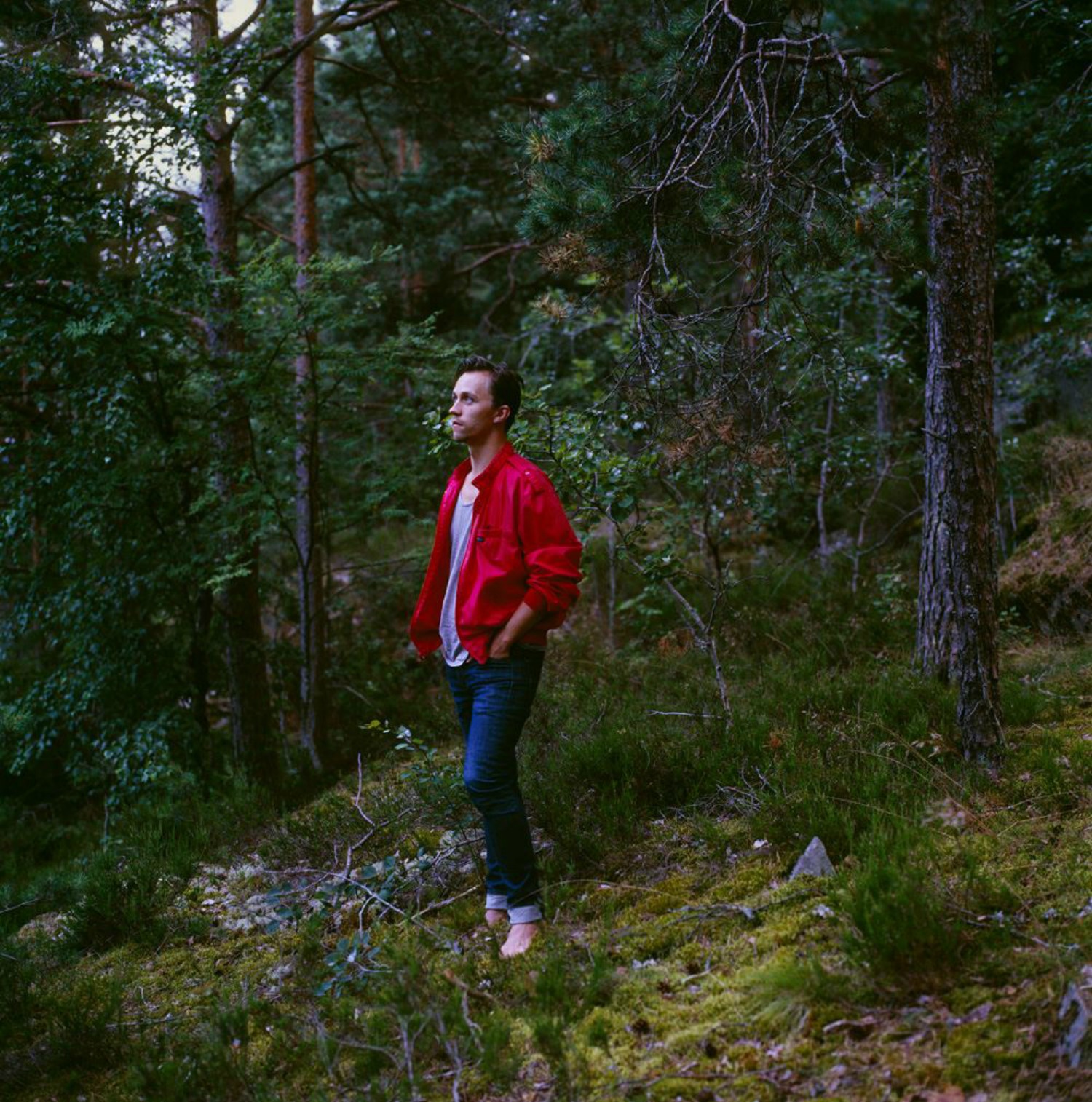 Feb 2014
Norway's Sondre Lerche has come to be known as one of the country's most inventive, prolific and imaginative musicians…
…and is now based between Norway and New York, where he has spent the last few years spreading his artistic wings and working on projects ranging from film soundtracks to jazz records, personal albums to cover versions of hit songs from the likes of Beyoncé and Miley Cyrus.
Sondre has now revealed that he's currently working on a brand new album, with Matias Tellez of fellow Norwegian band Young Dreams on production duties.
Before we're gifted his new tracks, Sondre has unveiled his fantastic Nordic Playlist – a 10 song list featuring tracks from two of his favourite artists from each of the Nordic countries. Listen to the playlist by clicking the 'play' button, then read on to find out what this fascinating artist is currently working on and what the rest of his year has in store.
Do you remember the first mixtape you ever made? What was on it and who was it for? 
My first mixtape was likely a mix between Bowie, A-ha, Elvis Costello and my own terrible demos. It was probably made for an imaginary person.
Has anyone ever made a playlist for you? If so, what was your favourite track on it?
My girlfriend made me a playlist with some incredible stuff on it. 'The Missing Boy' by The Durutti Column and 'Cola' by Toro Y Moi, among others, were on it. All this beautiful stuff I'd never heard or paid attention to before. The best kind.
Can you tell us a bit about your work on the soundtrack for The Sleepwalker?
I was involved from the very start of the project 2 and a half years ago. I was married to the director, Mona Fastvold, at the time, and she had directed a couple of great music videos for my last album, collaborating with a lot of our friends in Brooklyn and Norway, and she started developing The Sleepwalker. And I started thinking about the music and also other ways to help make the film see the light of day. I knew I needed Kato [Ådland] to make the music work. It was very freeing for us to work on music that we composed together, and music that I didn't have to perform. We got to explore so many things we've not found room for in previous collaborations on my records.
We saw that you were in the studio with the great Young Dreams guys towards the end of last year – can you reveal anything about what you've been working on?
The YD guys are friends of me and my band – we've toured together and recently I've recorded a lot of new songs in the studio with Matias from YD producing.
It's turned out really well. I can't wait to share it with the world. Matias and I have a lot of fun working together.
We very much enjoyed yours and Matias's cover of 'Wrecking Ball'! So if you could collaborate with any artist to record any cover version, who and what would you select? 
I wanna do a song with Jim O'Rourke. Maybe a cover of 'Walk Out To Winter' by Aztec Camera.
Can you tell us about some of the tracks that you've picked today and why you selected them?
Well, some I've been fans of for a long time, like Dungen, and some I've come across lately, like Quadron, who I think are phenomenal. And then there's my new favourite Norwegian band, Verdensrommet, also produced by Matias. So beautiful. Oh man. Ólöf I worked with recently at a show in Minneapolis, we have friends in common. She's wonderful.
Can you tell us about a Nordic artist or album that is particularly special, or has been particularly influential on you?
I remember an album called My Heart Is A Machine Gun by this alternative jazz group called Absolutt Relativt, I think. It was wild. I loved it, and it probably meant more to broadening my horizon as a 14 year old than I realized.
Which new artists from Norway that you recommend we keep a close eye on?
My friends Bloody Beach are finally releasing their sick album. Verdensrommet also, of course. I'm curious about this guy Tellef Raabe, and this girl Vilde Tuv. I hope Stockhaus releases a new album. And I'm sure the new Young Dreams album will be as strong, if not better, than the last one. They are enormously talented folk.
What does the rest of the year hold for you? What are you most looking forward to, and what can you reveal of your new year plans? 
I just wanna share this new music with people and go play some shows, have some fun.
www.sondrelerche.com
www.facebook.com/sondrelerche
www.twitter.com/sondrelerche