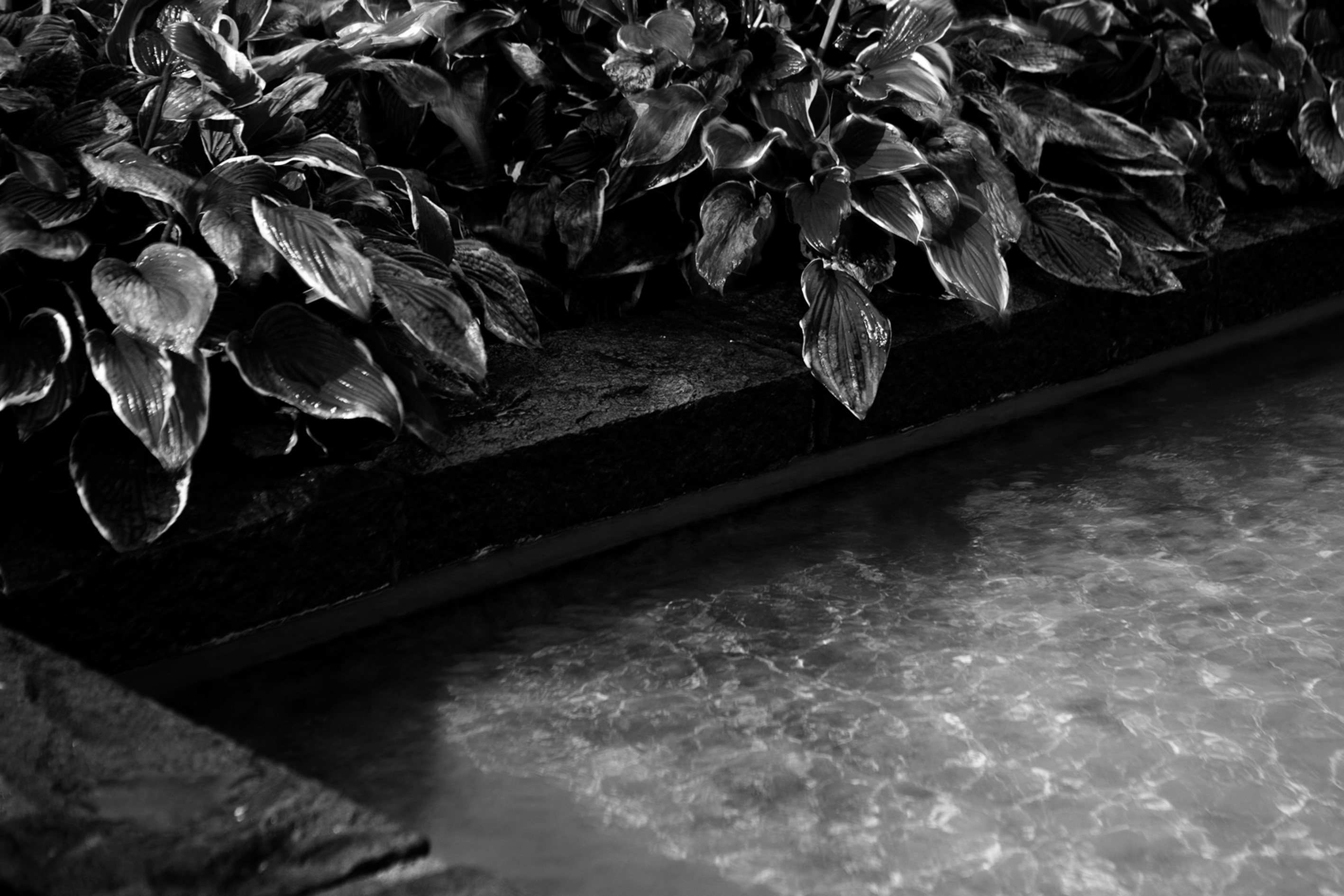 Feb 2015
It's safe to say that Nordic musicians have a long standing love affair with the cinema and the music that appears in it.
Be it the classic track 'Love Fool' from The Cardigans which soundtracks the ultimate tale of heartbreak in Baz Luhrman's interpretation of Romeo & Juliet, or Norwegian musician Frode Fjellheim's contribution to the latest pre-teen cinema sensation Frozen, musicians from the North are widely celebrated for having an innate knack for creating reflective tone, atmosphere and mood – not just in the soundtrack scores they create, but in their original tracks too. 
This skill has never been as widely celebrated as it is at the moment, with Icelandic musician Ólafur Arnalds' recent BAFTA win for his original score for hit UK television series Broadchurch being closely followed by the news that fellow Icelander Jóhann Jóhannsson has been honoured with an Oscar nomination for his original score for the film The Theory Of Everything.
"It's very exciting to be nominated and it's great that the film is being recognised in this way, and the score in particular," says Jóhannsson when the Nordic Playlist asks about his nomination. "The film covers a very broad period of Steven Hawking's life and tells a very emotionally charged story – the music served an important role in telling this story and emphasising certain aspects of it."
"I approached the music very much on emotional terms," he continues. "It's a film about a physicist, but it's in essence a kind of odd love story. The music stems from the tension between Hawking the man and Hawking the scientist. Most of the score is derived from quite simple elements that are announced in the first frames of the film – a four note piano ostinato which then slowly expands and is woven into a more complex tapestry of patterns that appear and re-appear evolved, deconstructed and re-assembled in various renderings throughout the film."
This week at the Nordic Playlist, we're going to delve deeper into this fascinating genre and take a look at a few of the most well known and most loved musical contributions to the international film and television scene. So press 'play' just above, settle in and immerse yourself in a particularly cinematic and atmospheric edition of the Nordic Playlist.
Johan Söderqvist – Let The Right One In [SWE]
One of the best known Nordic score composers is without a doubt Swedish musician Johan Söderqvist, whose contributions to soundtracks such as 2007's Things We Lost In The Fire starring Halle Berry and Benicio del Toro garnered him a burst of success, before his score for Tomas Alfredson's acclaimed 2008 film Let the Right One In – featuring vocal appearances from Roxette's Per Gessle and ABBA's Agnetha Fältskog – cemented his reputation as one of the most skilled and attuned composers in his field.
Söderqvist has recently created the soundtrack for the critically acclaimed Norwegian release Kon Tiki as well as the unmissable King of Devil's Island with Stellan Skarsgård, so make sure to check both of these films out and in the meantime, listen to the title track to Let The Right One In here at the Nordic playlist!
José Gonzáles – The Secret Life of Walter Mitty [SWE]
Released in 2013, The Secret Life of Walter Mitty is a film conceived, produced and directed by American comedy actor Ben Stiller. The film itself has a particularly Nordic feel, with the protagonist Walter Mitty travelling to what is claimed to be Nuuk in Greenland, as well as to Afghanistan throughout the story. All of the scenes in the film were in fact filmed at various locations throughout Iceland, and Swedish songwriter José González was invited to contribute a number of tracks to the film's soundtrack, alongside two songs from his second project Junip and an unmissable addition from native Icelanders Of Monsters and Men.
Tune in to the euphoric track 'Step Out' from José González now, and make sure to check out José's very own Nordic Playlist by clicking just here!
Jóhann Jóhannsson – The Theory Of Everything [ICE]
This already celebrated soundtrack is being tipped for big success at the upcoming Oscars, set to take place in LA at the end of February. The original score accompanies the tale of the meeting and early relationship between British physicist and cosmologist Stephen Hawking and his first wife Jane Wilde. The accompanying score has been widely acclaimed in conjunction with the film, with the BBC stating that the film's soundtrack was "so beautifully written it left many around me in tears at the extra emotion it brought".
Jóhannsson's work on a breadth of short films, feature films and theatre productions have made the artist one of the most coveted composers in his native Iceland, so here's hoping that his talent is deservedly celebrated at the upcoming Academy Awards. Until then, sit back and listen in to the title track for The Theory Of Everything now…
Ólafur Arnalds – Broadchurch [ICE]
A previous curator here at the Nordic Playlist, Icelandic musician Ólafur Arnalds has progressed from being a celebrated musician to a decorated film score composer, contributing soundtracks to the likes of The Hunger Games (2012) and the 2013 US blockbuster Gimme Shelter. His efforts were rightfully rewarded at the 2014 BAFTA Awards when Arnalds's much loved musical accompaniment to UK crime drama Broadchurch was gifted the BAFTA TV Craft Award for Best Original Music, and news has just arrived of another award nomination for this celebrated artist as his score for Vonarstræti/Life in a Fishbowl has been put forward for an Icelandic Film Academy Award.
Listen to the much loved 'Main Theme' from Broadchurch in this week's Nordic Playlist, and make sure to pay extra close attention to the show's soundtrack when catching up on episodes of the brand new series on ITV.
Tina Dickow/Dico – Someone You Love [DEN]
A film based on the healing and connective powers of music, the soundtrack to Pernille Fischer Christensen's 2014 release Someone You Love is an imaginative and sublimely fitting tribute to the narrative of the film. Artists such as Jennie Abrahamson, Ane Brun, Marie Fisker and Tobias Fröberg all assisted in the creation of the film's musical accompaniment, with the song 'Someone You Love' – composed by Danish musician Tina Dickow/Dico – performed for the soundtrack by the film's protagonist, skilfully portrayed by Mikael Persbrandt.  
Listen to the original version of 'Someone You Love' from Dickow's 2014 album Whispers in this week's Nordic Playlist, and make sure to watch the film of the same name to witness a heart-warming tale of reunification, family and music. 
Choir of Young Believers – The Bridge [DEN]
The brainchild of Copenhagen musician Jannis Noya Makrigiannis, Choir of Young Believers achieved worldwide attention on the back of the success of Danish/Swedish crime thriller The Bridge in 2011. The track 'Hollow Talk' from the debut album was featured as the opening and closing track on the hit series, sending much deserved acclaim and attention in the direction of this exceptional Danish outfit.
Choir of Young Believers are now preparing to make a live return with a handful of UK dates already lined up for 2015. Check out where to catch the band live by clicking here, and remind yourself of the majestic beauty of the track 'Hollow Talk' in this week's Nordic Playlist. 
Rebekka Karijord – Music for Film and Theatre [NOR]
The work of Norway's Rebekka Karijord has always been celebrated for its dynamic depth and cinematic atmosphere, so it's no surprise to learn of Karijord's history creating music for film, theatre and dance performances.
In 2014, Rebekka celebrated her extensive output by releasing a collection of tracks entitled Music For Film and Theatre, a presentation of a number of the different works and creations that she's produced to accompany cinematic and theatrical performances throughout her career. 'Salhus' is one of the more delicate and engaging efforts from this album, so tune in to it now – and make sure to listen to Music For Film and Theatre in its entirety for a more telling glimpse into the atmospheric world of this enchanting performer.
Kaada – 1001 Gram [NOR]
John Erik Kaada – also known as Kaada – is a musician who holds a long running collaboration with celebrated Norwegian director Bent Hamer. In 2014, Kaada completed his third film score for the director, and the movie 1001 Grams was released to acclaim later that year. As well as his extensive score and soundtrack work, this prolific artist has released five solo albums during his career, each morsel of music demonstrating an elegant and sympathetic skill for sincerely capturing moments and undertones. His large collection of rare instruments is legendary, as is his recent work on the 2014 French blockbuster La Liste de Mes Envies. Hear '1001 Gram' in the Nordic Playlist, and explore his work and projects further by clicking here.
Tuomas Kantelinen – The Promise [FIN]
Awarded the title of 'Nordic Film Composer' at the Nordic Film Music Days in 2013 for his work on Purge, Finnish composer Tuomas Kantelinen has contributed his efforts to a number of films over the past few years – with one of his most prominent projects currently being rolled out around the world. Kantelinen's most recent musical contribution is to the soundtrack of Seventh Son, the latest cinematic effort from Sergei Bodrov with whom he previously collaborated on the 2007 film Mongol: The Rise of Genghis Khan. As the much anticipated film – starring Julianne Moore and Jeff Bridges – is rolled out throughout Europe, let's revisit one of his earlier creations in the form of 'The Promise' from the 2005 film of the same name.
Dani Strömbäck – Letters To Father Jacob 

[FIN]

In 2010, Finnish composer Dani Strömbäck became one of the most decorated composers of the year, winning a Jussi award (Finnish Oscar) and the Nordic Film Music Award for his contribution to the 2009 film Letters to Father Jacob. Since then, he's released an acclaimed album entitled Sound Paintings as fans of his scoring work eagerly await additions to his back catalogue, which also includes scores for numerous Finnish TV shows. Listen to the leading track from Letters to Father Jacob to hear why the critics labelled this score such a success, and make sure to watch the film to be able to truly understand Strömbäck's ability to reflect emotional imagery through sumptuous soundscapes.

www.facebook.com/nordicplaylist
www.twitter.com/nordicplaylist
www.instagram.com/NordicPlaylist