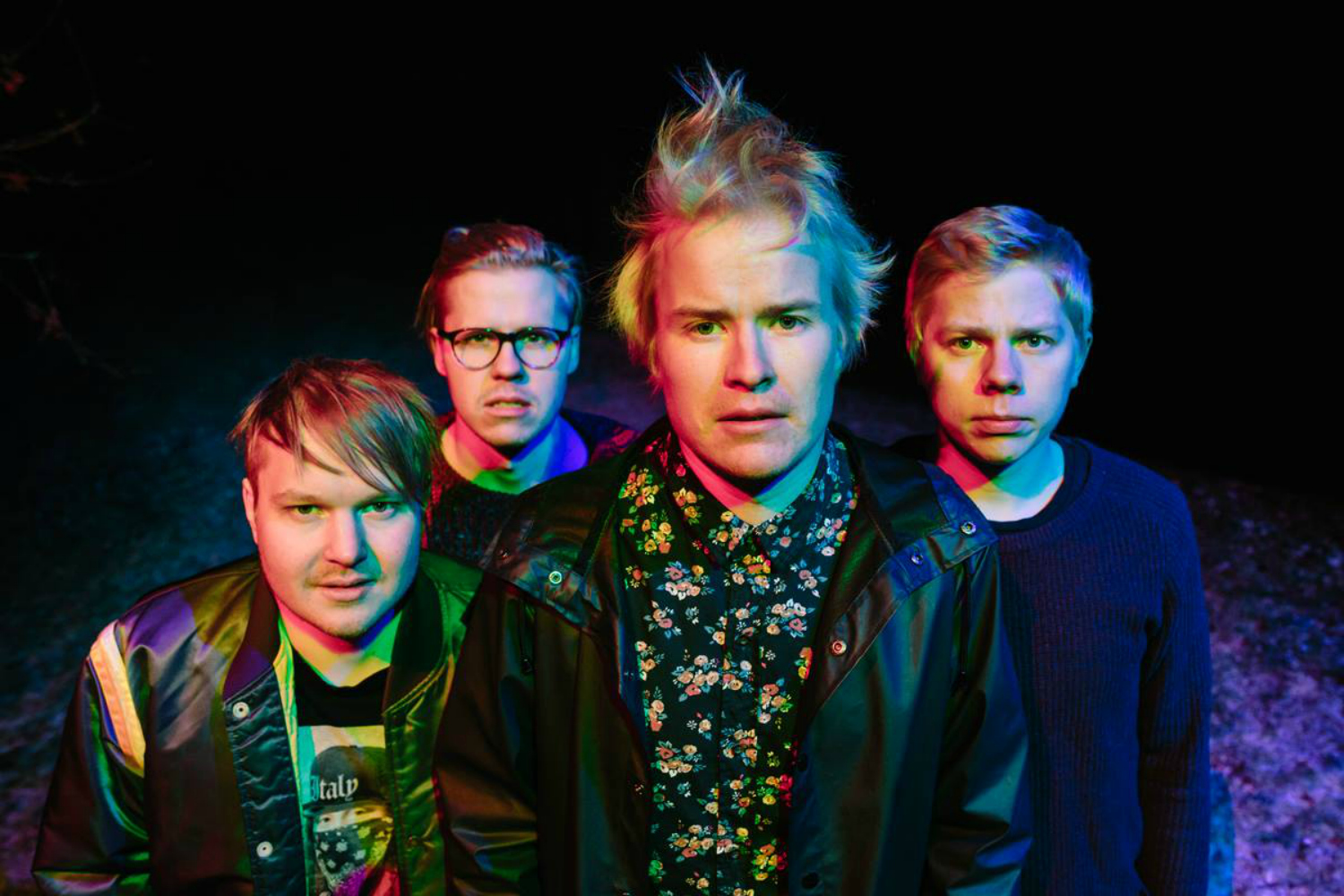 Jan 2015
The acclaimed five piece's first album Phrases to Break the Ice landed back in 2012, and was quickly followed by a second record entitled Pine Trails – the home of the devilishly catchy track 'Campfire' which jumped straight to the No. 1 spot on Hype Machine upon its release.
Since then, the perfect pop-tinged indie produced by the Oulu natives has taken them on tours far and wide, with the band quickly gaining momentum and adoring fan bases around the world.
We caught up with the band's lead guitarist Marko Heikkinen for a detailed insight into the group's journey so far, and what 2015 has in store. Press the 'speaker' button just above to tune in to a fantastic Nordic Playlist from Satellite Stories, and if you like what you hear, check out all of the other Nordic Playlists created so far by clicking just here!
As you may have notice, we're big fans of mixtapes here at the Nordic Playlist – what's your own history with mixtapes?
I can't really remember the first mixtape I made, but I used to make lots of tapes back in the day. The first time I talked to our band's drummer, Olli-Pekka, I was holding a 'britpop' mixtape in my hand, I was supposed to play either an Oasis or a Paul Weller song with an acoustic guitar on my first ever gig, so I was contemplating which I would choose.
It was a serious question back then, I only had time for one song. So which one would it be? OP was this tall, skinny guy from my music class, so I asked his advice, since looking like Richey James he seemed like he knew the most about britpop. He just looked at the CD, said it was a cool compilation and gave it back. I went with the Oasis song, 'Half the World Away'.
I've received lots of mixtapes as a presents. I think the best mixtapes are the ones that include the songs you have made yourself, personal songs that are not shared anywhere else. One of my friends gave me a CD that had two tracks, one acoustic song that he had made and the Broken Social Scene's '7/4 Shoreline'. That's the most precious mixtape I have.
You've unveiled two tracks from your upcoming album Vagabonds so far, 'Heartbeat' and 'The Trap'. Can you tell us what you had in mind when you were creating the album?
Making Vagabonds was a bit different from when we made Pine Trails. We actually had a bit of pressure to top the previous album, since 'Campfire' became such a massive hit on the European radio charts. 'Australia' and 'Lights Go Low' also did very good as singles from the last record. We wanted to keep things interesting and not to repeat the sound of the previous album.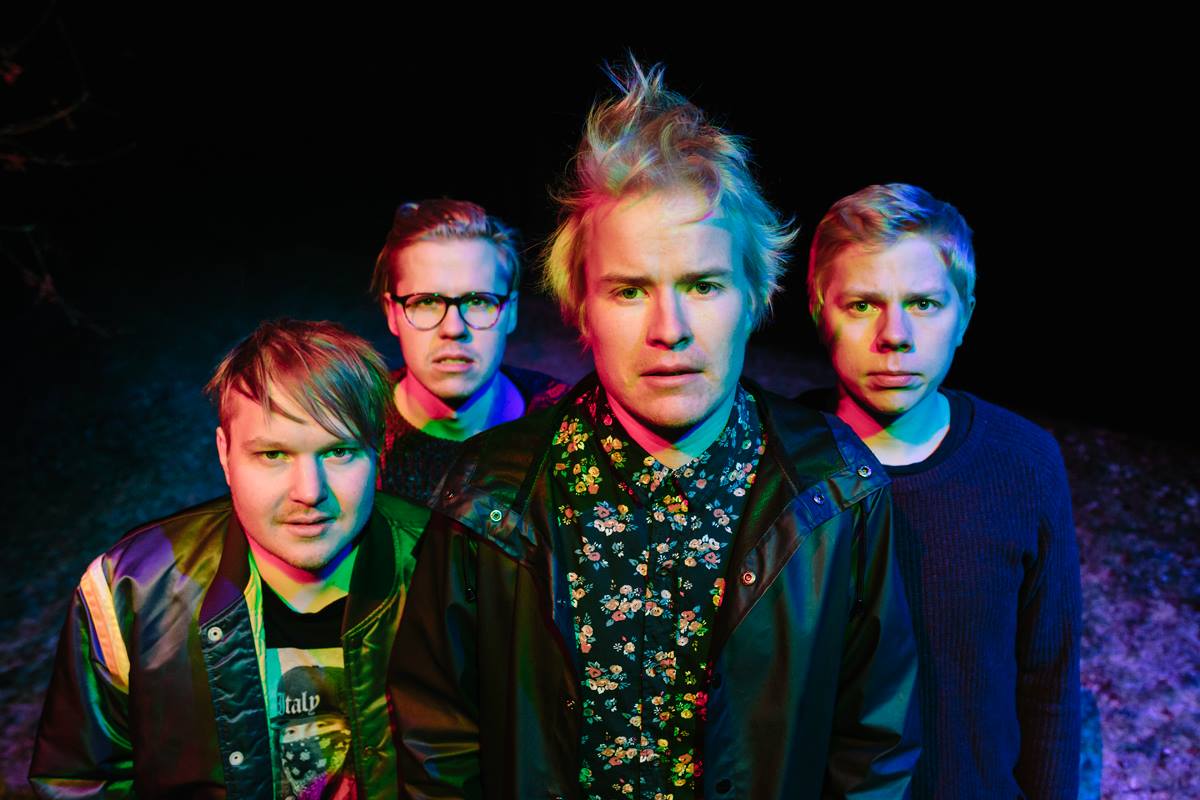 When we were making the new demos, our manager suggested that we should record the album outside Finland again, but go somewhere that can inspire in a different way. Most of our previous album was made in the solitude of the Swedish nature. This time we travelled to the UK to work with producer Simon "Barny" Barnicott. He had worked previously with the likes of Arctic Monkeys, Temper Trap and Kasabian, so we were really happy how the things turned out, working with a renowned producer was a good learning curve, a lot of experience we will take into making album #4!
Working in the beautiful Kentish countryside really made making the album easy, we had a little pub at the end of the road, the landlord there would tell us about his 2 "shooters" upstairs, not sure if he was a funny or damn right scary guy… let's go with funny! We also had fields of horses surrounding the studio so it was easy to free the mind.
We just filled the album with stories and melodies of our touring life and wrote lyrics about being on the move all the time. The album is just full of our dreams and fears. It didn't take long to see that the theme of the album would be a life of a vagabond, since it's how we saw ourselves after years of touring life.
Talking of touring, you're heading out on a pretty extensive tour to support the release – what are the best and worst things about being on the road?
We are really excited about going back on the road, it is really where we feel at home and connect to the songs. Last year we headlined a couple of festivals and sold out club shows, so it's really cool to see how this tour will turn out. Our March London show is already sold out, and other tickets are going fast, so I don't really have anything to complain about. Selling out London after only 5 weeks of ticket sales can be seen as an achievement for a indie pop band from the edge of Lapland!
Last year we had a crazy show at Razzmatazz in Barcelona, and we are returning this year. We used Queen's 'Barcelona' as an intro tape to the show, as the red curtain was pulled to the side, Esa was wearing a jacket that said "HYPE" in huge letters on the back of it. All two thousand people in the audience just seemed to know every word to our songs.
There's a great video of the show on YouTube, I had no idea from the stage how insane it really was, the more of these huge shows we do, the more it all becomes a blur, playing 60 minutes on full adrenaline to thousands of people is the ultimate high.
The hardest part of touring is that you don't always have as much time for fans as you really want. Many people have traveled from far to see our show and want to talk with us. And sometimes the tour schedule can be really busy. We always try to be considerate of our fans and be approachable, it has always been the one of the most important parts of our band, connecting with fans at shows or on our social media pages, we all try hard to keep up with it.
How does the songwriting process typically go for Satellite Stories' tracks?
It usually starts with some part of the song being ready, as in one band member has made a demo of an idea that he had. Then we engage in a musical stream-of-consciousness test to see if the song works for our band. That's basically a cooler way of saying that we 'jam'. If we all like the song, we try to find a top line vocal melody for it. If the chorus vocal melody works, that's basically a home run with all the bases loaded. That's it, if you want to think it in a mechanical way. Which it usually isn't.
And as a band, where do you find the most inspiration to make music? Do you all have interests outside of music that put you in the mood to write new tunes?!
It's very easy for us to get ideas and start working on new songs, so we don't really have to rely on inspiration. I don't think we have ever had any "creative blocks". When you make new songs, it's like you can do anything, you feel so free and full of energy.
The hardest part is to get those ideas into songs you can share. It's about putting your ideas into a form, so other people can understand what you want to express with your song. That can take lots of time and will require patience to try different kinds of production ideas, until you find the one that works. Even though we always keep the listener in mind when we make the songs, it's also really important to be happy yourself about your music.
We all enjoy other kinds of art outside the music and take influences from them. I don't really think that you can separate different kinds of arts from each other. It would be like saying movies and literature don't have anything in common. I like to write, Esa (singer) does short films, Olli-Pekka paints and Jyri (bassist) makes poster art and other kinds of design. Music is a method for expressing certain kinds of themes and feelings and we always come back to it, even though we also do other kinds of work.
Can you tell us about the tracks that you've selected for your Nordic Playlist today and what you like about them?
The Royal Concept – 'Gimme Twice' Superb song, skilled musicians. One of all of the band members' current favourite pop bands.
Veronica Maggio – 'Jag kommer' Swedish language makes the sexual innuendo sound playful instead of aggressive, which is a merit on its own.
French Films – 'Escape in the Afternoon' I just love the songwriting here, great guys and up there as one of the best "indie bands" from Finland.
Somepoe – 'Woodstate' 'Woodstate' has a very unusual character for this kind of song. Somepoe runs a club in our home town of Oulu and plays Jersey Club and other new electronic dance music, Jersey Club in Oulu is a far cry away from North Beach…
Kissaway Trail – 'The Springsteen Implosion' It's a kind of mood piece I like to listen when I do an evening jog, a massively underrated band.
ELOQ – 'Klonux' You can't go wrong with a Navi-sample.
Kakkmaddafakka – 'No Song' It's an anthem for life! We played at Arenal Sound Festival 2013 with them, we played the Saturday and they headlined the Sunday, we ended up staying an extra day and watched their show and partied hard into the night, to see tens of thousands of Spanish fans singing their every word was quite something! We were fortunate enough to headline the opening night of Arenal sound in 2014 and got a taste of that!
Cashmere Cat – 'Wedding Bells' Cashy Cat has pretty much set up the standard for songwriting and production in new electronic music. This song has some very imaginative use of organic instruments, some of us in the band get a lot of inspiration from this guy.
Young Karin – 'Hearts' I like how minimal the production has been kept on this song. It's a big pop song for a small party with close friends.
Retro Stefson – 'Glow' This song is just really cool. Atypical, first-rate arrangement.
Which artists / musicians / creative folks from Finland would you highly recommend we check out?
I would recommend pretty much anything from our partners in Finland, Soliti: Big Wave Riders, The New Tigers, Gim Kordon etc…
Can you tell us about a Nordic artist or album that is particularly special, memorable, or has been really influential on you?
Me and Olli-Pekka used to listen Mew's first album when it came out. And it's a known fact that Nordic countries are just full of great musicians and artists. But if I'm being honest, I don't think our music is so influenced by other Nordic musicians. It's the nature and the mood of the Nordics that influence us more.
If I would personally name one artist outside the genre of music, it would be Swedish film director Ingmar Bergman. His movies such as Seventh Seal and Scenes from a Marriage have greatly influenced my thoughts about art. Even if his movies get really dark, there's always some humanly humour in them. And that's what I think Satellite Stories is about, a mixture of seriousness and fun. And maybe after all, that is the influence of Nordics in our music.
And aside from releasing your new album, what do you hope that 2015 will have in store for you?
Summer festivals, meeting new people, world peace.
www.facebook.com/satellitestories