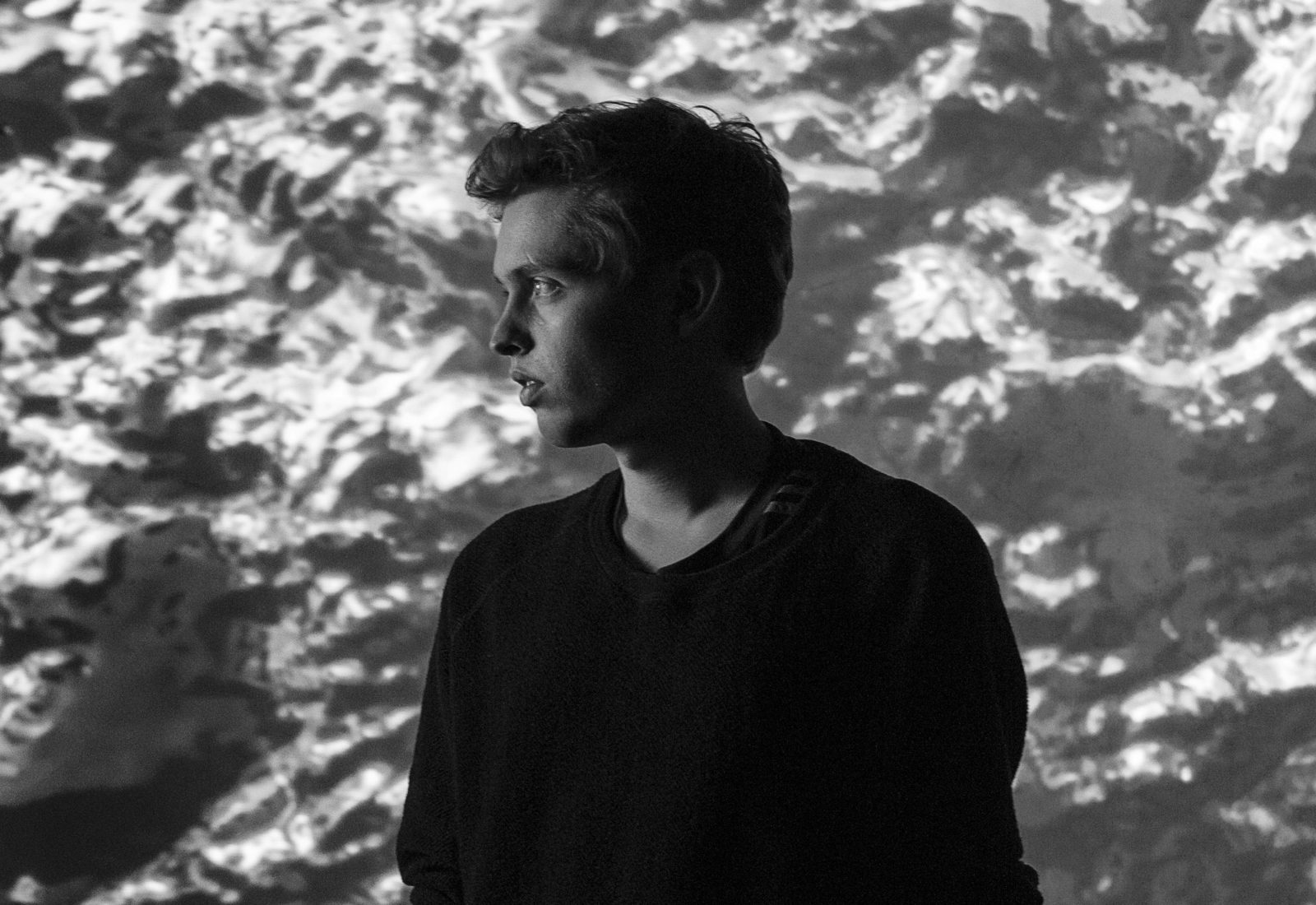 Jan 2015
He's previously appeared alongside the likes of Cashmere Cat, Yung Lean and Slick Shoota and as 2015 gets underway, he's all set to perform at Sónar Stockholm and the upcoming by:Larm Festival.
It's this phenomenal live reputation (along with his impeccable taste in music) that make us so excited to have Drippin perform at the Nordic Playlist's First Anniversary party, taking place at Jaeger in Oslo, where Bearson and Jerry Folk will make a special joint appearance before Drippin takes to the stage to round off the celebrations.
Drippin ended 2014 on a serious high, releasing his Silver Cloak EP through J-Cush's Lit City Trax imprint to widespread acclaim before heading to London to make an appearance at the Barbican alongside Alexis Taylor of Hot Chip and Omar Souleyman.
As Drippin prepares to take on 2015, we tracked down this intriguing DJ to find out more about his favourite Nordic artists, and to delve into his recommendations of DJs emerging from his homeland. Press the 'speaker' button just above to listen to Drippin's handpicked Nordic Playlist, and read on to find out more about his work ethic, his live performances and the "dark, atmospheric, lo-fi" sound that influences his work.
The Silver Cloak EP came out last year, and received loads of attention both in Norway and abroad. Can you tell us a bit about the story behind the EP, and how you made it? What was your ambition when you were putting it together?
I wrote most of the songs for the EP during the summer of 2013, actually. And it got picked up by Lit City Trax via Fatima Al Qadiri that same year. So I spent the summer 2014 finishing it with help from my engineer Jeremy Cox. It was a very intense period to finish it while constantly being on the road, and I learned so much about music and myself from that process.
The EP was just me trying to figure out how I want to sound, and how my palette works. My main ambition has always been to make exciting sounds, designed for the club-environment. Music that I find exciting to play out, and that hopefully enriches and excites peoples club-experience.
Can you tell us a bit about the music scene that you come from in Bergen? What's life like as an artist there?
Bergen has a very rich music scene, and it has been like this for a very long time. I think there is a creative vibe here that's hard to describe or duplicate anywhere else. Although I think it's missing some diversity in club music and electronic music. Life as an artist in Norway is probably easier than in the rest of the world. This has both upsides and downsides. The downside is that it's easy to become too comfortable and lazy because of all the grants and money being spent in culture and music here.
We're super excited that you're going to be performing at the Nordic Playlist first birthday party – what should fans expect from a Drippin performance?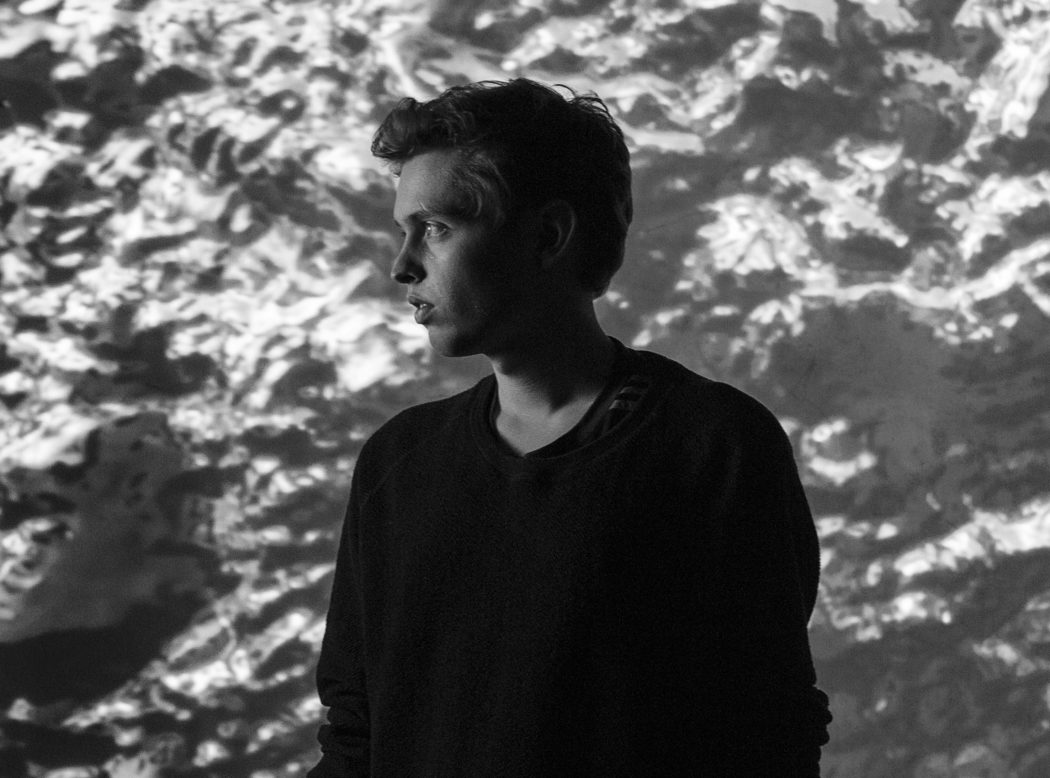 A dark, hedonistic and sweaty exercise in club music.
Can you tell us about the tracks that you've selected for your Nordic Playlist today and what you like about them?
TCF – '54 C6 05 1C 13 CC 72 E9 CC DC 84 F2 A3 FF CC 38 1E 94 0D C0 50 5C 3E E8′ Lars TCF Holdhus is probably the most important Norwegian artist right now. His recent release confirmed his position as one of the most prominent figures in contemporary electronic music.
Yung Gud – 'Forever 2001' Most known for his productions for his fellow swede Yung Lean. Yung Gud is a name we all should note for 2015, and his EP Beautiful, Wonderful proves why.
Emil Stabil – 'Er Det En Fugl' Non-American rap music has never sounded as good as this. From the Danish 'trap lord' Emil Stabil.
Dinamarca – 'Descontrol' Been playing this in my sets for a while now. Sweden's Dinamarca is doing everything right with this one.
$ushi X Kobe – 'Yakuza' Most hyped rappers in Norway right now, and they are of course hailing from Bergen. Usually never listen to Norwegian rap music, but this group has this 'raw' appeal that goes far beyond language. I expect big things from these in 2015.
Cashmere Cat – 'Aurora' Not really a point in giving this guy an introduction. He has quickly risen to become one of the biggest producers in the world. If you are impressed by his production CV in 2014 then you don't even know the big things this guy's got in the pipeline for 2015!
Kid Antoine – 'Expected Encounter' Young Danish club producer that I'm very very excited about. He is currently working on his debut release, as you can probably tell from this song, it's gonna be very dope!
Boska – 'Submarine' Fellow Norwegian Jon Eirik Boska is a super promising producer. I usually don't listen to that much house music, but this guy is really breaking all the templates in a very stylish way.
Renaissance Man – 'Early Man (DJ Richard Remix)' Club ready track from Finnish duo Renaissance Man, remixed by DJ Richard. Really been loving the output from their Black Ocean label.
Gremino – 'Let's Jack' Some alien club heat from the elusive Finnish producer Gremino.
Drippin – 'Kyoto' From my EP Silver Cloak Björk – 'Solstice' My favorite cut from Biophilia, while we are waiting on her new album!
Can you tell us about a Nordic artist or album that is particularly special, memorable, or has been really influential on you?
Burzum – Hvis Lyset Tar Oss (1994) – dark, atmospheric, lo-fi, Norwegian-metal masterpiece, that still is very inspirational and influential on my work today.
Which artists / musicians / creative folks from Norway would you highly recommend we check out? 
All above…
And as the New Year gets under way, what are you most looking forward to? Do you have any New Year's resolutions that you'll be trying to stick to?!
My New Year's resolution is to work even harder.