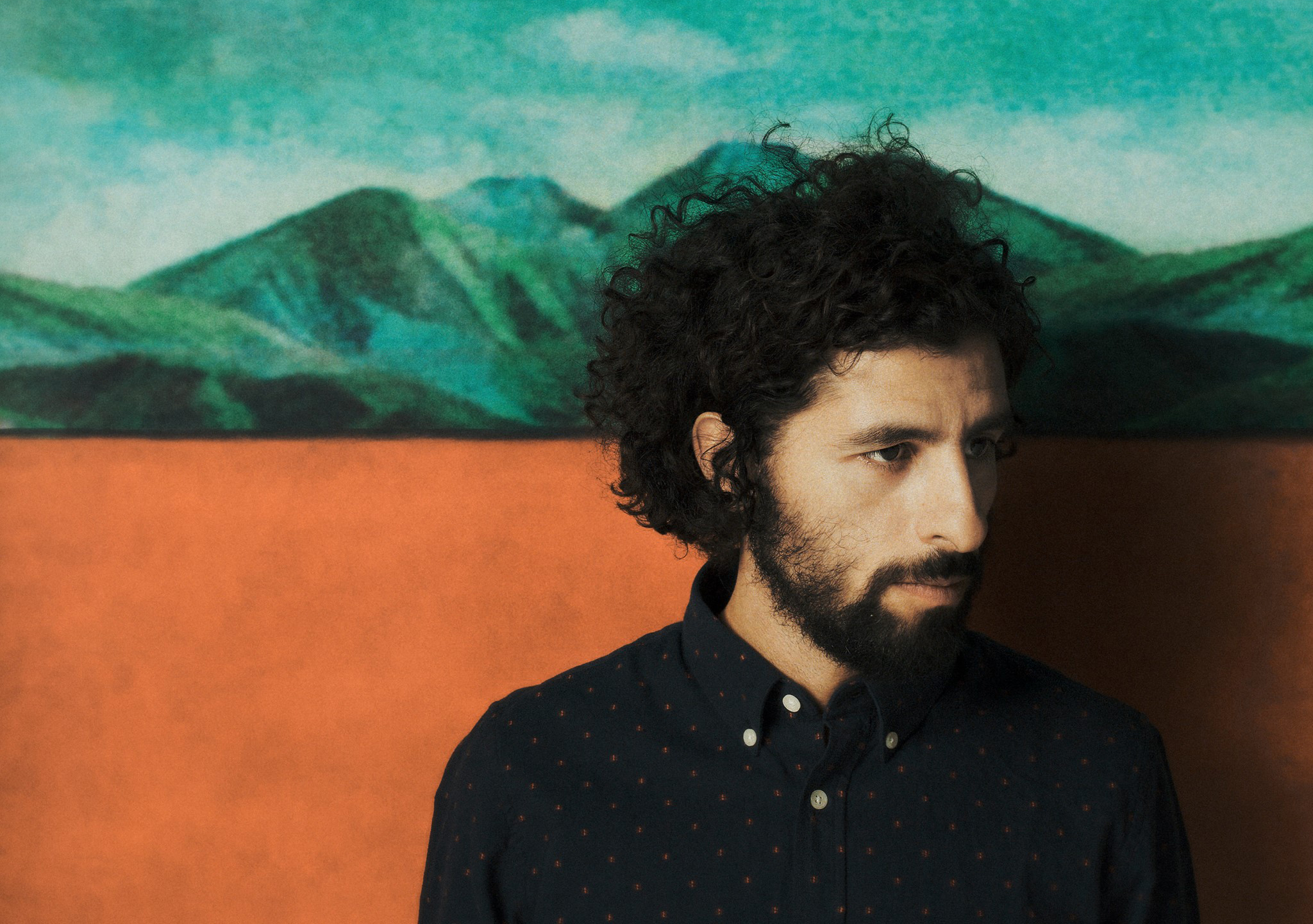 Jan 2015
Vestiges and Claws is set to be the third solo effort from the Gothenburg songwriter, and follows on from his much loved last solo album In Our Nature which appeared back in 2007.
We most recently heard from José when his band Junip unleashed their eponymous second album in 2013, and having now unveiled tasters of his first solo album in eight years in the shape of tracks such as 'Every Age', we're counting down the seconds until we can hear Vestiges & Claws in its entirety on the 17th February 2015.
Ahead of the record release – which will mark the beginning of a far reaching US and EU tour – we spoke to José to find out more about the ideas behind the much anticipated album, as well as to delve into a list of his carefully selected Nordic music recommendations. Listen to José's fantastic Nordic Playlist by clicking the 'speaker' button just above, and find out more about his tastes, style and methods by reading our exclusive interview, just below!
Your new album Vestiges & Claws will be released on the 17th February – can you tell us a bit about how you created the record? What was your main ambition when writing it?
Ever since my second album in 2007 I knew I was going to make a follow up in the same vein, I just didn't know when and if it was going to be the next one. With many demos pointing in many different directions I went for the ones that seemed most similar to my old style – guitar and vocals and not so much more.
I recorded all on my own as usual, partly in my studio at Svenska Grammofon Studion but mostly in my apartment.
It was fun to find a daily routine with writing, recording and mixing, but also taking breaks for running and long coffee and video breaks. I wanted to have an album with a couple of 'classic' folk songs but also some that felt new sound-wise, like 'Let It Carry You' and 'Stories We Build, Stories We Tell'.
These songs are pretty different to what I've tried in the past and I've been just enough out of my league to feel like a beginner with the guitar. I added more vocals than usual because it felt fun and I was looking forward to trying them out with more musicians. Lyrically I had pretty mixed ambitions, but in general I was aiming at ideas and images that can be timeless and can appeal to many different people but still feel personal.
This is your first solo album in a number of years (although we've kept in touch with you via the Junip releases, of course!) – so what made you decide that the time was right to make and release this new record?
I've noticed I have three year cycles with writing and recording, releasing and touring. We released Junip in 2013 so it was about that time of the year, but slightly faster 🙂
We read that the album was inspired by "70s Brazilian productions, American folk rock, and West African desert blues" – can you tell us a bit more about the influences present on this album?
Many productions from 70's Brazil have a playfulness and a mystic, melodic sensitivity that I've always liked. I guess that part isn't obvious on these recordings but it's usually there in my mind while i'm writing. T he tie to Latin and North American folk is slightly more obvious. 'With The Ink Of A Ghost' could have been a song by Silvio Rodruiguez and 'Open Book' is consciously inspired by Simon & Garfunkel, and the type of chord progressions that are in so many classic songs.
My Western African influence can be heard in 'Stories', 'What Will' and 'Afterglow' where I was experimenting and jamming in a style that is pretty new to me. I think it's fun to learn, and by letting myself be inspired by different styles there's a good chance I'll end up with a hybrid that hasn't been done that much before.
Can you tell us about a Nordic artist or album that is particularly special, memorable, or has been really influential on you?
Yes, I'm a big fan of Goran Kajfes Subtropic Arkestra. Awesome sounds and rhythms, mixing inspirations from Turkey, Brazil, Sweden… One of the most memorable shows of 2014 when they played at Pustervik in Göteborg.
Do you remember the first playlist or mixtape you ever made? What was on it and who was it for?
Don't remember the first, but definitely did a couple – probably Dee Lite, Bobby Brown, Paula Abdul.
What were the most memorable tracks that you discovered through people making mixtapes for you?
Many. Had friends that started collecting vinyls pretty early and I remember having most of the punk music on mixtapes – Misfits, Ramones, Dead Kennedys and other friends that were more into hip hop – so Public Enemy, NWA, Tribe Called Quest.
Can you tell us about the tracks that you've selected for your Nordic Playlist today and what you like about them?
Wildbirds & Peacedrums – 'The Offbeat': Amazing raw sound, love the power of just vocals and drums that Mariam and Andreas master.
Nils Berg Cinemascope – 'Pashto Love': On this tune they used the vocals of a boy from Afghanistan, from a clip that was floating on the web and added the music around it.
Risto – 'Rakkauden Rock': Found this randomly, love the energy!
Mirel Wagner – 'Oak Tree': Beautiful dark song by Mirel Wagner from Finland. Reminds me of how people must have reacted when I first released my music from Sweden.
Ólöf Arnalds – 'Close My Eyes': Written by Arthur Russell, from the short album Ólöf Sings. A classic!
Amiina – 'Kurr': Ambient acoustic Nordic cozyness.
Quadron – 'Sea Salt': World class soul pop. Apart from the obvious love of the vocals on this slower track from the album, I love the bass!
Kenton Slash Demon – 'Demon': Nice, warm clubby sound on this track with hushed vocoder lines.
Building Instrument – 'Alt e Bra': Vocals reminds me of Milton Nascimento, haunting and playful production. Öyvind who plays drums here has been playing with Junip with our last album.
Todd Terje – 'Delorean Dynamite': Perfect for running fast through a forest, or maybe driving fast in a video game with 3D glasses on. By Todd Terje, who did a nice remix of 'Killing For Love'.
You've got a pretty extensive tour lined up for the coming months – so what would you say are your best tips for surviving on the road?
Do touristy stuff, party (but not every night), bring your hobby on tour (skate, reading etc).
Ólöf Arnalds is a previous curator on the Nordic Playlist, and will be opening up for you throughout March and April – how did you discover her work?
Listened to her among other possible opening acts and loved the voice immediately, although I have a vague feeling I heard it before.