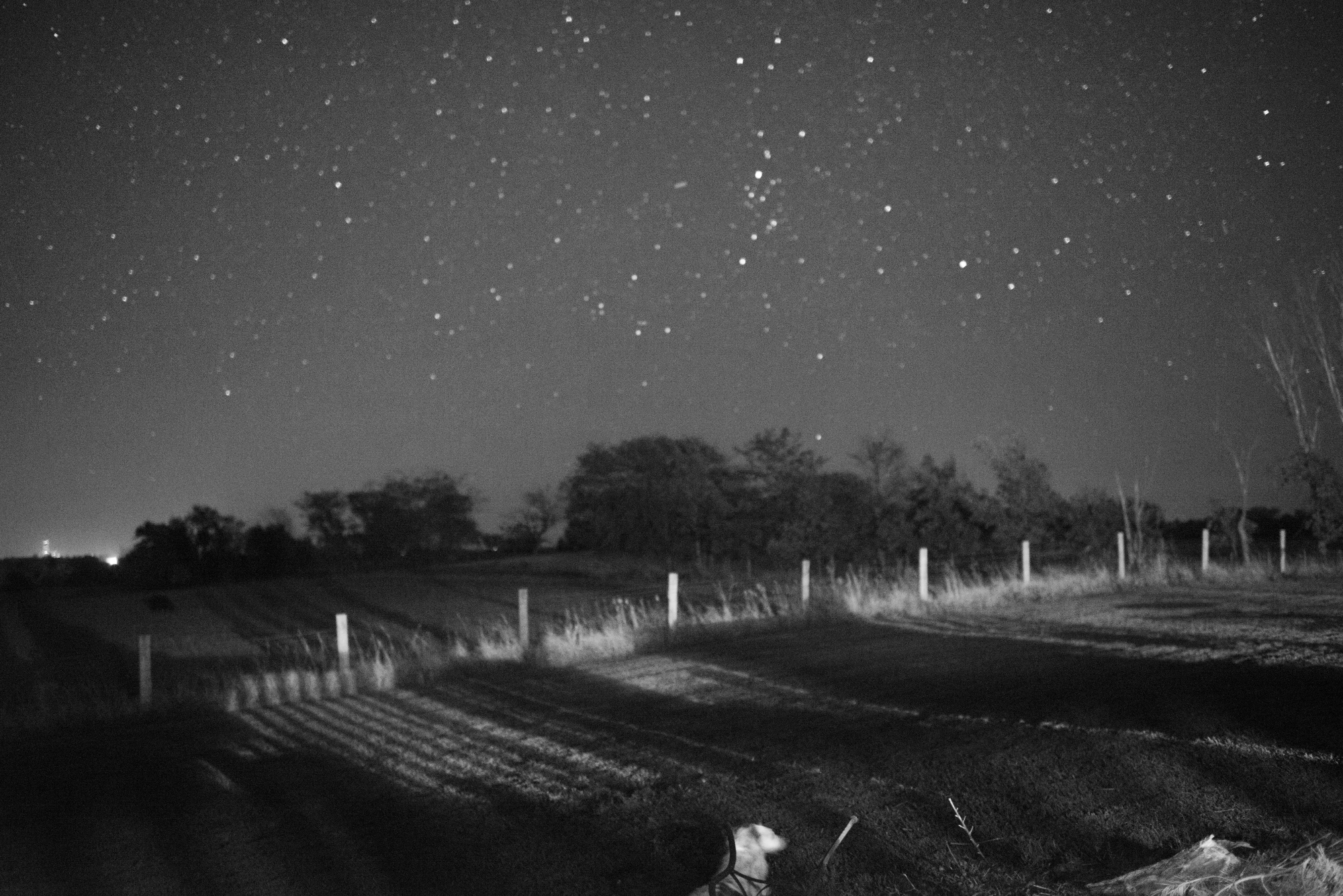 Dec 2014
The fairy lights are on, the Glögg is warming and the smell of cinnamon is all around! All we need now is a special, festive soundtrack to make the winter season feel complete.
As the festivities of the holidays edge ever nearer, we here at the Nordic Playlist have been lovingly revisiting some of the best winter songs from the North! So press 'play' just above to join us as we tune in to Christmas classics from The Knife and The Raveonettes, as well as distinguished odes to the wintry weather from Finland's Husky Rescue and Team Me.
The Raveonettes – The Christmas Song
What better way to kick off a Christmas playlist than with a dedicated song from one of our favourite Danish duos? The Raveonettes released 'The Christmas Song' back in 2003, and more than 10 years on, the song remains one of the finest festive indie anthems out there. Clearly big fans of the season, the band's Sharin Foo and Sune Rose Wagner went on to release another Christmas record in 2008 in the shape of Wishing You A Rave Christmas – so make sure to check that out to get yourself feeling even more Christmassy.
The Raveonettes had a fantastic 2014, releasing their seventh album Pe'ahi back in the summer time. We caught up with Sune around the album's surprise release, to find out about the story behind the record as well as to talk about his favourite Nordic tracks and artists. Find out what he had to say here…
Team Me – Winter Olympics '94
We're heading to Norway next, and reminiscing about the winter of 1994 when the Winter Olympics hit the North! Team Me reflect on this memorable occasion in their track 'Winter Olympics '94', lifted from their 2012 EP Female Lead.
The Elverum band released their second album Blind As Night! in Norway this year, and are gearing up for an international release of the record in 2015. To celebrate the appearance of the long-awaited follow up to their award-winning 2011 release To The Treetops!, we spoke to the band to hear how the record came to fruition, and to invite them to create their very own Nordic Playlist.
The Knife – Reindeer
Fully embracing the age old tradition of Christmas songs, but in a suitably non-traditional fashion, 'Reindeer' from The Knife is one of the strangest, quirkiest Christmas songs out there – and we can't get enough of it.
'Reindeer' is the closing track from the band's 2001 self-titled debut album, an off-kilter tale which allows this unique pair to add their off-beat gloss to a festive tune. The Knife just performed their final concert at the recent Iceland Airwaves Festival, so why not remind yourself of what they do best by revisiting their last album Shaking The Habitual as you wrap your Xmas gifts?
Husky Rescue – Snowfall
Finland's Husky Rescue gave us a taste of a Finnish winter back in 2011, when the track 'Snowfall' was released as part of their Ship Of Light album. Not only do this band harbour an outstanding live reputation, but following on from the release of their latest album The Long Lost Friend in 2013, are also establishing themselves as a recording force to be reckoned with.
'Snowfall' take a dark glimpse at the wintry season, conjuring images of cold, frosty nights and chilly, short days. Tune in to the track now by pressing 'play' just above and selecting your favourite streaming service.
Mew – She Came Home For Christmas
A track that shouldn't be forgotten in any December playlist is the stunning 'She Came Home For Christmas', taken from Danish outfit Mew's seminal 2003 album Frengers. The song is a grandiose, melancholic ode the season, to happiness, to love – a poignant reflection on an emotional year, performed by a band that can capture heartache like no other.
As the band continue to hint at the imminent arrival of new mew-sic (see what we did there?) in 2015, why not check out vocalist Jonas Bjerre's very own Nordic Playlist by clicking here!
Ólafur Arnalds – For Now I Am Winter
The title track from Ólafur Arnalds' 2013 album, 'For Now I Am Winter' is a beautiful reflection of the frosty landscape surrounding the Icelandic artist's studio. Featuring the vocals of Agent Fresco frontman Arnór Dan, with this song, the pair succeeded in creating a mesmerising mirror of Iceland's impressive vistas as the nights get longer and the skies get darker.
2014 was an exceptional year for Ólafur, who took the time to truly embraced his score work, going on to win a Bafta for his contribution to the Broadchurch soundtrack as well as gathering a host of other accolades. Not only that, but he also released a brand new album with his project Kiasmos – find out more about Ólafur's year by reading the exclusive interview which accompanies his Nordic Playlist.
Ólöf Arnalds – Turtledove
Lifted from Ólöf Arnalds' latest album Palme, 'Turtledove' may not have been intended as a Christmas song, but the strong connection of the birds with the season, along with Ólöf's warm, cosy tone and style make this song a perfect soundtrack for frosty, wintry days.
Ólöf joined us at the Nordic Playlist earlier this year to tell us all about her latest release, and to share a playlist of some of her favourite Nordic songs. Listen to it right here!
Satellite Stories – December Theme
Not your traditional Christmas song by any means, but this track is a fitting tribute to the energy, dazzling lights and good spirits flying around in the final month of the year. 'December Theme' from Finland's Satellite Stories provides a fantastic burst of energy, encouraging us to keep up the heady momentum of the Christmas season before we're able to fully relax during the holidays.
'December Theme' is taken from the album Pine Trails, which was released in 2013 so if you like what you're hear, make sure to grab yourself a copy of the full album as soon as you can.
Lindstrøm – Little Drummer Boy
Christmas is a time for sharing, a time for playing and a time for embracing and expanding traditions – an attitude perfectly captured when Lindstrøm decided to cover a Christmas classic and to give it a thoroughly modern twist.
At an expansive 45 minutes long, the full version of Lindstrøm's reinterpretation of 'Little Drummer Boy' provides the perfect soundtrack to your avant-garde Christmas dinner. We've opted for the shorter blast for our playlist however, coming in at just under 5 minutes long as Lindstrøm offers up a space age reworking of a yuletide classic.
First Aid Kit – New Year's Eve
Rounding off the Nordic Playlist's festive celebrations is a track from last week's curators, the fantastic First Aid Kit! We caught up with Johanna and Klara Söderberg to find out about their incredibly successful 2014, and to invite them to create a playlist of their favourite Nordic tracks and artists.
Tune in to their playlist by clicking just here, and count down the days to the start of a brand new year with the pair's delectable tribute to the passing of the years.
God Jul, Gleðileg Jól, Hyvää Joulua, Glædelig Jul, Merry Christmas from all at the Nordic Playlist!
www.facebook.com/nordicplaylist
www.twitter.com/nordicplaylist
www.instagram.com/NordicPlaylist