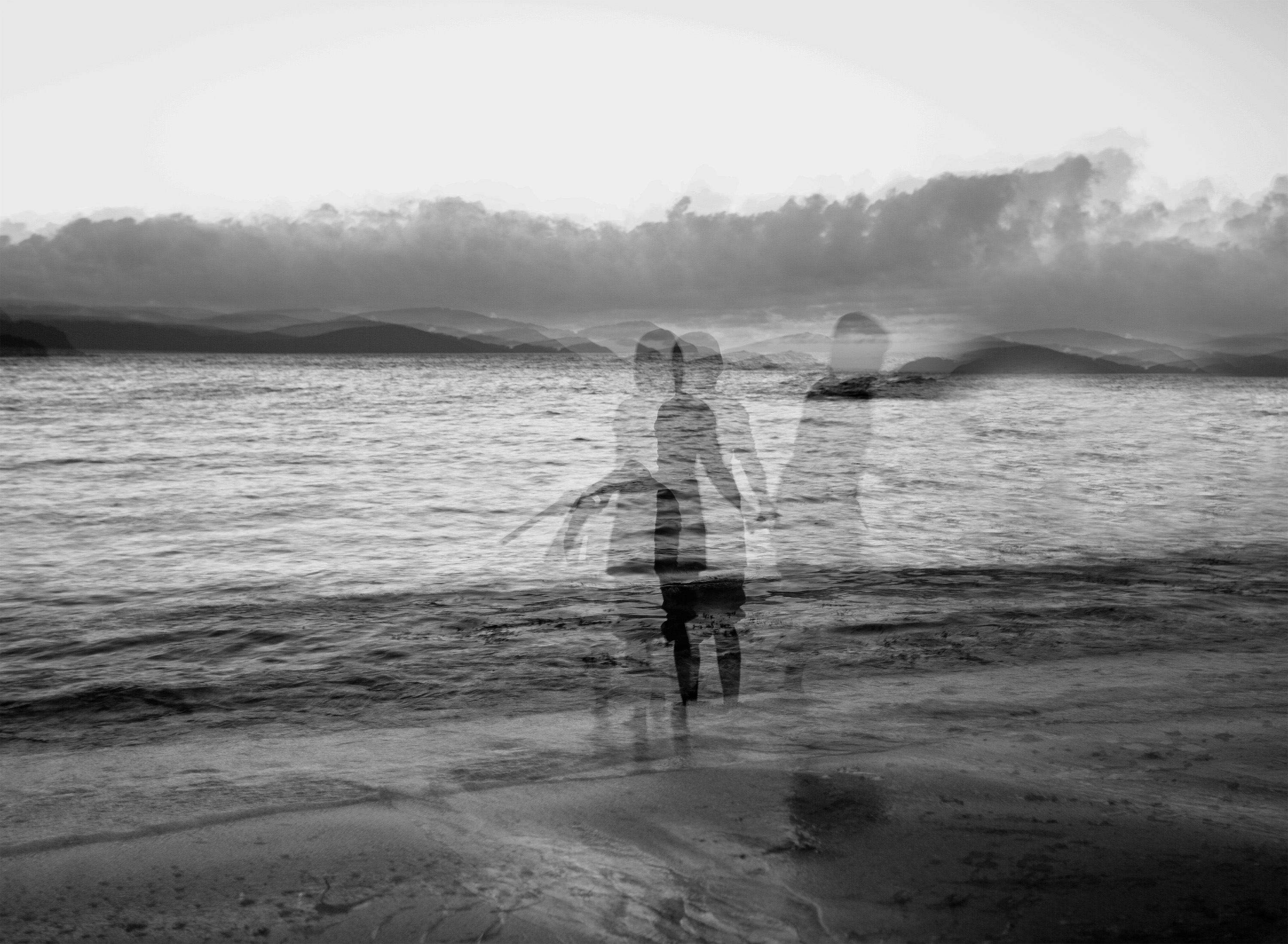 Dec 2014
It's that time of year folks, when the nights are at their darkest, the days are their shortest and everyone's starting to feel a bit reflective.
As 2014 draws to a close and the Nordic Playlist prepares to celebrate its first birthday, we're taking a look at the songs that have most inspired our curators over the last year. On a weekly basis, the Nordic Playlist invites a curator to select ten of their favourite Nordic tracks, and to recommend music and artists from each of Denmark, Finland, Iceland, Norway and Sweden.
As 2014 comes to a close, we've now presented over 45 different curators – each using their playlist to express their personal taste, influences and to recommend the tracks that they most want you to hear.
Find each Nordic Playlist produced so far in a handy list by clicking just here, and click the 'play' button just above to tune into a very special Nordic Playlist consisting of the songs that have been the most selected on the Nordic Playlist during 2014!
Alice Boman – Over
Over the course of the last 12 months, the songs from Gothenburg musician Alice Boman's latest EP, EP II, have proved to be resounding favourites of the curators of the Nordic Playlist. And there's one track in particular that has got our curators listening closely.
'Over' is a tender, aching ode to a love that our protagonist is not ready to give up on. As Alice's pristine vocals glide over the top of a gentle Rhodes melody, the story we encounter is one of honesty, admission and beautifully phrased confessions. Alice's track was selected by the likes of Ane Brun and Kasper Bjørke, and you can hear it right away by hitting the 'play' button just above!
Emiliana Torrini – Tookah
'Tookah' is the title track from Icelander Emilíana Torrini's most recent album, and is a song which has captured the attention and hearts of a number of the Nordic Playlist's 2014 curators from Oh Land and Neneh Cherry through to Finland's Von Hertzen Brothers.
The word itself refers to the feeling of 'what connects you with everything', and is a beautiful glimpse into the captivating musical mind of one of Iceland's finest songwriters. Emilíana created a fantastic Nordic Playlist back in the Spring which you can listen to by clicking just here, and tune in to Emilíana's own track by pushing play just above.
Mirel Wagner – Oak Tree
When The Cellar Children See The Light Of Day, the second album to appear from Finnish songstress Mirel Wagner and 'Oak Tree' is one of the singles to have been lifted from this thoroughly emotive album – a magnificently triste example of the aching, melancholic music that this musician is so adept at producing.
Curators such as Broken Twin, Nanna Bryndis Hilmarsdottir from Of Monsters & Men and Ólöf Arnalds have all fallen under the spell of Mirel, so tune in to 'Oak Tree' now to find out why.
Kasper Bjørke – Rush ft. Tobias Buch
Kasper Bjørke returned to the forefront of the electronic music scene this autumn with the release of his latest album After Forever, gathering fans such as Oh Land and Jaakko Eino Kalevi along the way.
A man of impeccable taste himself, you can tune in to Kasper's tastes and favourites by listening to his Nordic Playlist and his Nordic DJ Mix, but in the meantime, have a listen to 'Rush' above to hear the track that's been whipping our curators into a frenzy.
MØ – Pilgrim
What a year it's been for Danish sensation MØ. She's collaborated with Diplo, with Elliphant, has taken the world's festival circuit by storm and has released her hugely anticipated debut album, No Mythologies To Follow.
Nordic Playlist curators such as Jenny Wilson became instant fans, so remind yourself of MØ's electrifying energy by tuning in to her track 'Pilgrim' just above!
Jaakko Eino Kalevi – Memories
Since day one, Finland's Jaakko Eino Kalevi has proved to be an immensely popular choice on the Nordic Playlist. Two of his songs – 'Memories' and 'No End' have been picked numerous times, making us thoroughly excited for the release of Jaakko's new album in 2015.
Jaakko himself has exceptional taste in music, which he demonstrated when he curated his own Nordic Playlist back in the summer. Hear it now by clicking here, and check out his fantastic track 'Memories' in this week's Nordic Playlist!
Hjaltalín – I Feel You
Taken from the album Enter 4, 'I Feel You' from Hjaltalín is widely regarded as one of the most enchanting Icelandic records of the last few years. Even though the album was released in the closing days of 2012, the song continues to conquer hearts around the world, with curators such as Of Monsters & Men's Nanna Bryndis Hilmarsdottir and Ólafur Arnalds having selected the track as one of their favourite Nordic songs.
Lead singer Högni Egilsson has spent his 2014 revelling in his other projects, releasing a new album Mexico with Icelandic electronic outfit GusGus, as well as making some select appearances with his solo project HE. Högni curated his very own Nordic Playlist earlier this year, so to find out more about this artist, check out his playlist and interview by clicking here.
Emilie Nicolas – Pstereo
It's been quite a year for Norway's Emilie Nicolas, who kicked off 2014 as one of the most hotly tipped emerging artists in the region. In 2013, Emilie bounded to the forefront of our attention with an unmissable cover version of the DumDum Boys' classic track 'Pstereo', a song which made us listen extremely closely to what this promising young artist would offer up next.
Like I'm A Warrior – the much anticipated debut album from Emilie – appeared earlier this year, presenting a fitting overview of the different resonances and styles that Emilie has mastered in her short career so far, with her debut single proving a favourite of Nordic Playlist curators.
Todd Terje – Johnny and Mary
He made us wait a long time for it, but when Norwegian space disco DJ extraordinaire Todd Terje finally decided to release his debut album, it was well worth the wait. It's Album Time is a culmination of the last few years of Terje's work, including club favourites 'Inspector Norse' and 'Strandbar'.
Also appearing on the album were a few instant classics, including a mesmerising cover of Robert Plant's track 'Johnny & Mary', which Terje reworked with the help of Roxy Music's Bryan Ferry. We may well be in the closing days of 2014 now, but transport yourself back to Balearic beaches with this stunning tune from one of the world's most acclaimed producers.
Stina Nordenstam – Fireworks
Curators such as Jonas Bjerre from Mew, Von Hertzen Brothers, Brian Batz of Sleep Party People and Broken Twin have all cited Sweden's Stina Nordenstam as an influence in their Nordic Playlist interviews, with her track 'Fireworks' proving immensely popular.
Although her most recent album The World Is Saved appeared 10 years ago, her influence is going strong – especially when it comes to our Danish curators. Listen to 'Fireworks' right here at the Nordic Playlist!
Teitur – Home
One of the most prominent musicians ever to emerge from the Faroe Islands, Hoyvík native Teitur Lassen first came to the world's attention with his debut album Poetry & Aeroplanes back in 2003.
Since then, Teitur has continued to captivate audiences the world over with his nostalgic and evocative tales, dazzling the likes of fellow artists Eivør and Ane Brun along the way. Check out 'Home' from the Faroese troubadour now, to hear exactly what Teitur does best and check out his very own Nordic Playlist by clicking just here.
Nive Nielsen & The Deer Children – Good For You
And finally, we're heading to Greenland to tune in to the mesmerising sounds that are currently echoing around the vast landscapes and epic scenery of our most northerly neighbours.
Highly recommended by both Teitur and Eivør is Nive Nielsen & The Deer Children, who give us an enchanting glimpse into the fantastic Nive Nielsen's mind with the unmissable track 'Good For You'. Her it now at the Nordic Playlist!
www.facebook.com/nordicplaylist
www.twitter.com/nordicplaylist
www.instagram.com/NordicPlaylist