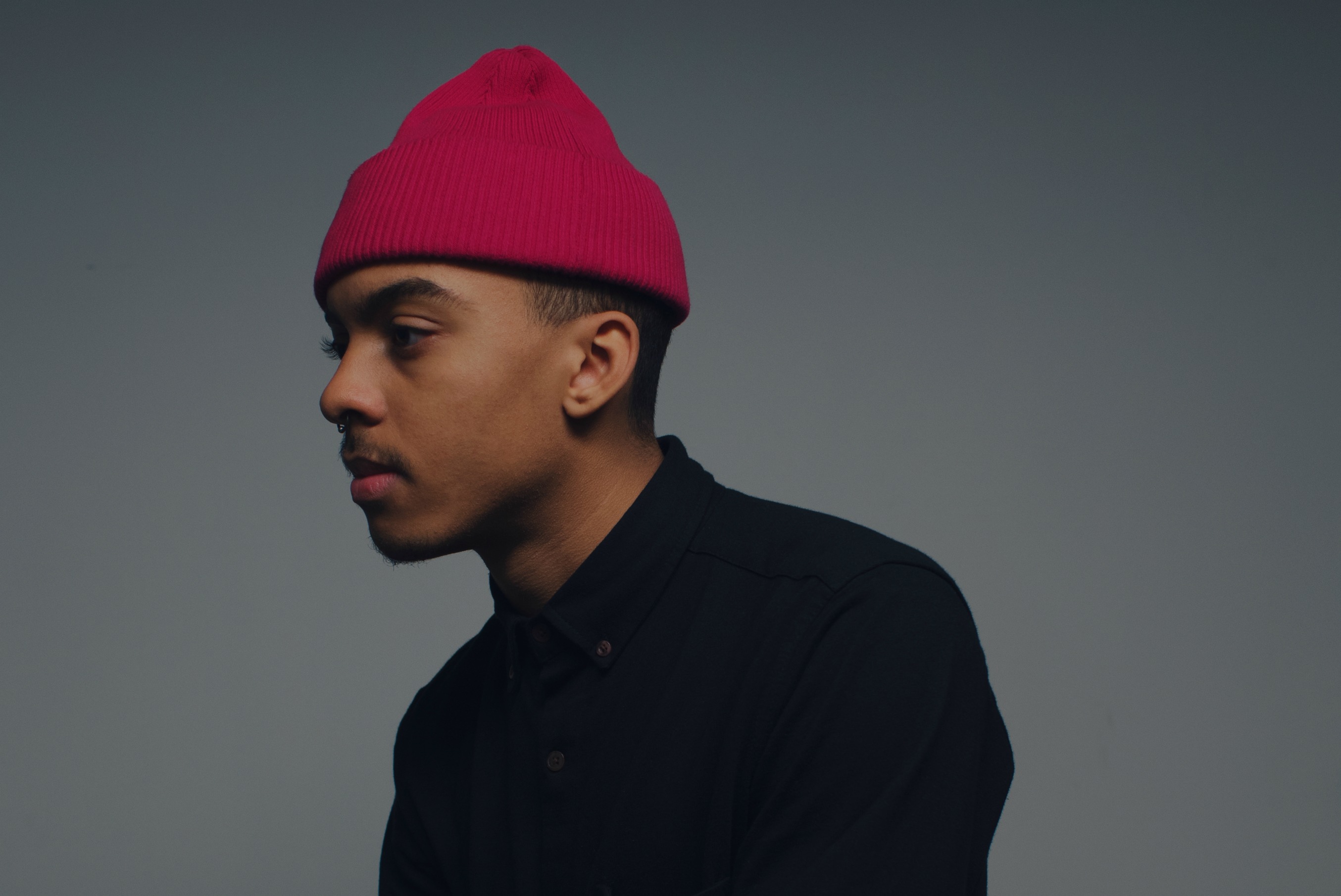 Nov 2014
It's been an incredibly busy 12 months for Finnish rapper Noah Kin, who released his third album Now You See earlier in the year via Cocoa Music – an accomplished and creative body of work featuring and hypnotic beats, intense builds and masterful lyrical journeys.
Since then, Noah's collaborated with fellow countryman Gracias and headed off to perform in Germany, the UK and to provide an emphatic performance at this year's FLOW Festival.
Noah is now gearing up for his last electrifying performance of the year (at Ja Ja Ja Berlin on December 11th) so we caught up with him to find out about swapping HitClips, his favourite new artists and the time he broke a rib while opening up for Kendrick Lemar.
Tune in to Noah's Nordic Playlist by clicking the speaker button above and selecting your favourite streaming service!
We're hearing more and more about hip hop from Helsinki, with artists like yourself and Gracias being at the forefront of it. What's so special about the rap community in Helsinki?
As a whole, I'd say it's pretty intense, a lot of different scenes going on which is weird when you think about how small the population is, and how small the amount of that of population is that's tuned in to the hip hop scene. On the other hand it makes perfect sense: the tighter the circles, the more you have to really identify yourself in a way that isn't relatable per say by the majority. I will say this though: I think the one' you do hear about realise the competition and understand what they're dealing with. A lot of the community is bent on "realness" and respect in Finland, sometimes even their own city or town, which eventually isn't enough to spark interest outside the borders.
You seem to be a very prolific artist, as you released your third album earlier this year and when we saw you at the Ja Ja Ja Festival, you were already revealing some super exciting new tunes! Are you constantly writing new music? How does the song-writing process normally go for you?
I actually just had a conversation about this the other day, with Vesa from Redder. I tend to never stop writing music, if I'm not working on rap tunes, it'll be something else – and I have a lot of "something else" going on. To me, it's not even about making a certain genre or making it appealing to certain audience, it's actually vital for me to get my thoughts out and it's pretty relieving to just throw them out to the world. Vulnerability is a huge part of who I am and accepting it has only made me stronger, it's made me the artist I am today.
When I write it could really start anywhere: a mood, a thought or even an experience. How that feeling actually transcends into a song is either through the lyrics or production. In my production process I like tweaking sounds way out, until they sound like something completely different. You might not even notice it most times and that's the beauty of producing. Most times when I write a song, it'll be really straight-forward and raw, almost like you the listener were there at that moment. That's what I aim for.
What inspires you on a daily basis?
I'm not even lying when I say everything. I'll be inspired by a sound I hear on the subway on one day and by a facial expression on the other. Everything that I percept in my everyday life sparks a train of thought which is pretty much untraceable, but where it ends up is most important. Also, goals are important. When you have something you're going for that's way out there, some might even say they're impossible, you never run out of steam. All the good and the bad just comes around and works as fuel to better your art, and most importantly yourself. Eventually, who knows, maybe you'll better the world.
You've opened up shows for the likes of Wiz Khalifa, Kendrick Lamar and Earl Sweatshirt in recent years – which has been your favourite live experience? And what did you learn from watching guys like these perform?
My favourite would have to be the Kendrick show. The energy we got with Gracias from the audience was insane, people were really excited. Then I performed '822' – I think someone's currently writing that into the "most epic moments in history" list. I have no idea what happened, I just rapped my ass off and just went wild and then the crowd wouldn't stop yelling for like 5 minutes straight! After the show, more than a handful of people said that my performance of '822' was the best part of the night – including Kendrick Lamar. It was surreal in a way, but it was very real. I remember because I broke a rib while doing '822'!
What I've learned from these guys is that you bring everything you've got to a show. You didn't come all this way to feel sorry for being on that stage, you came to put on the show of your life. And that's every night. It's a good thought to have when you're about to go on stage right before people you look up to. Best case scenario: after the show, you'll be at an eye-to-eye level with them.
We love mixtapes here at the Nordic Playlist, so do you remember the first playlist or mixtape you ever made?! What was on it and who was it for?
I've never actually made one. Like I made a "mixtape" of my own tracks in the early days of my career, but I never put that out. It was supposed to be my debut release, but then we started working on No Matter The Season and then it was sort of forgotten. I enjoy mixtapes, it sometimes give you an even more accurate picture of the artist. I wish I was born in the cassette-era, it would've been really cool to record a mix with your favourite tracks and give it to someone you love and have them cringe when they hear what you put on there, but they'd still love you. Unfortunately, we live in reality, so yeah… Haha!
Has anyone ever made a mixtape or a playlist for you? If so, can you remember what your favourite track on it was?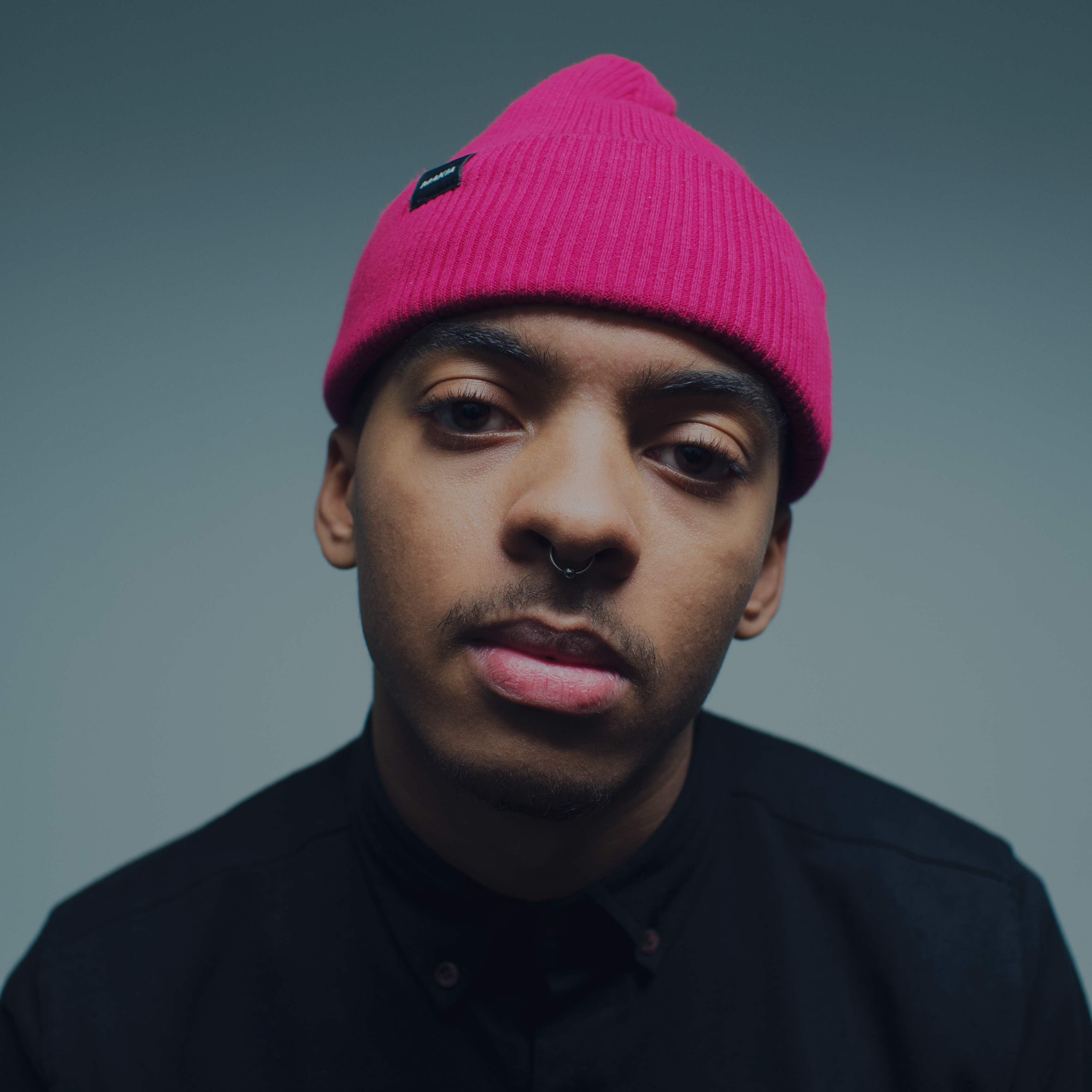 No this never happened, I think I'm too young for questions like these. Like I remember the things we'd give to girls as kids was HitClips, and where'd we get em? That's right, McDonald's. So when we got that Backstreet Boys record with the Happy Meal, we'd just be smooth about it and pass it to the girl and be like "I got this for you." I think someone gave me a Britney track once, so yeah… that didn't go over too well for them.
Here at the Nordic Playlist, we're all about helping people to discover excellent music from the Nordic countries through recommendation – so can you tell us about a Nordic artist or album that you love a lot, or that has been really influential on you?
This is a hard one. I've only gotten into Nordic music as of late, due to a certain lack of faith in Nordic music, because the world I grew up in as a kid had MTV and they mostly played stuff from the US and Canada, rarely from other countries. Also, I've always had a slight distaste for the radio, because you'd hear the same tracks everywhere and it just sort of steered me away from any chance to even catch a glimpse of another Nordic artist.
Then the Internet came around and changed my life entirely. Finding music from anywhere has never been easier and more rewarding.
But to answer your question, I'll have to say MattiP – Save The King album was an eye-opening experience for me. It was just crazy to hear those textures and lyrics together coming from the mouth a Finnish dude. Well, not just any dude, the MattiP of the legendary Ceebrolistics, nowadays he goes by the name TWWTH. It really boosted my faith in Finnish music and Nordic music in general. It was my favourite album at one point in my youth, I always carried it around with me. Then someone broke into my car and stole it! Haven't really listened to it since… MattiP aka TWWTH has been a huge influence musically and personally as I had the opportunity to get to know him a few years ago. He's a great guy.
Can you tell us about the tracks that you've selected for your mix today and what you like about them?
What a lot of people don't know about me, is I enjoy a lot of experimental music like noise rock, no wave and post-punk to name a few. Unfortunately, my playlist isn't compiled of that sound, because I haven't really delved into the Nordic scenes as much the rest of Europe and the US. Mostly it's just tracks I listen to on a daily basis and tracks that really make me feel good. Two super amazing tracks from Finland by Teksti TV 666 and Redder, some experimental jazz from Norway by The Thing, and a track by the always entertaining Yung Lean from Sweden. When I listen to music, I usually don't care where it's from and personally, it doesn't change anything for me: if it's an amazing record, it's an amazing record regardless of its origins.
Which artists from Finland would you highly recommend we check out?
Call me biased, but our family on Cocoa Music is something I highly recommend everyone to listen to: such amazing talent all under one roof, it's crazy.
Also, Teksti-TV 666 is a really cool surf-noise-punk-rock hybrid that released one of my favourite Finnish releases of the year, their EP 1.
From the Finnish language hip hop scene I recommend Paperi T, Ruger Hauer & DJ Kridlokk. For the pop music fans there's Kasmir, who in my opinion is making the best Finnish language pop music in Finland ever. I think that should keep you busy for a while!
And finally, what does the rest of the year hold for you? What are you most looking forward to, and what can you reveal of your upcoming plans?
I'm playing my last show of the year in Berlin, so I'm excited for that, but most of all I'm excited for a new track we're putting out. It's going to be epic, a fully graphical video by Dermot from Cocoa. Keep an eye out for that!
www.facebook.com/noahkinmusic
www.twitter.com/iamnoahkin
www.youtube.com/user/CocoaHelsinki/videos