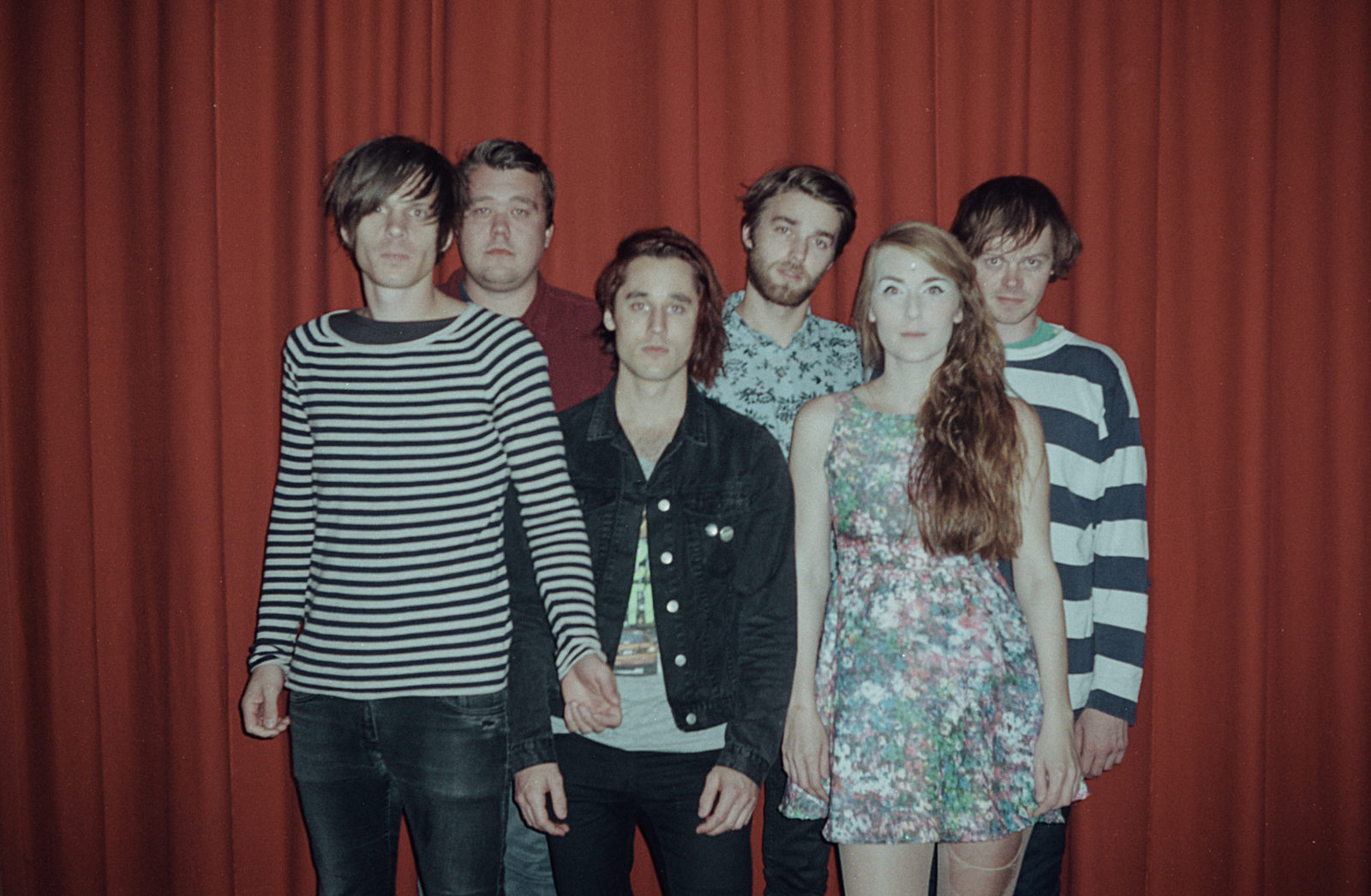 Nov 2014
The Elverum six-piece began creating music together a few years back, and released their debut album To The Treetops! in 2011.
A reputation as an energetic, spirited live act was quickly formed and as Team Me busily toured around their native Norway, the album's success gained more and more momentum culminating in the collective being named the 'Best Band' at the prestigious Spellemannprisen. Two years of intense touring followed, with the band gathering animated fan bases throughout Europe, the US and Japan – listeners instantly falling for the band's eclectic brand of pop infused indie anthems, and invigorating live presence.
2013 saw the band wind down in order to work on the follow up album to To The Treetops!, and the first taste of that much anticipated record appeared at the start of 2014 when the euphoric and dramatic track 'F Is For Faker' was revealed. More singles appeared as the band teased the sounds in store on their second album, and in the autumn of 2014, Team Me's followers were finally able to hear the successor to the much adored first record in the shape of Blind As Night!
Blind As Night! will be released internationally at the start of 2015 through Propeller Recordings, and while we count down the seconds until we're all able to hear the record in its entirety, we decided to catch up with the band's Marius Drogsås Hagen to find out how the new album was made, what we should expect from their new material and which Nordic artists inspire him the most.
Your brand new album Blind As Night was released in Norway a few weeks back and will be available worldwide in January 2015 – can you tell us a bit about how you put the album together, and what you had in mind as you were making it?
Well I guess we kind of tried to not repeat ourselves this time. Sound-wise, at least. We recorded tons of stuff in this old barn, back in our hometown. I do believe that the new album is somewhat a bit darker than the previous one.
Your last album was very well received – you won awards, acclaim and got a lot of attention for it. So what is your ambition for your new album?
My main ambition with this album was getting Lars Horntveth to write string arrangements for some of the songs. Check! Now it's all about playing live shows, excellent live shows.
On that same subject – you guys are widely regarded as a phenomenal, energetic live band – do you have any pre-show rituals to get you feeling lively?! How would you describe a Team Me performance?
No rituals what so ever. For me every show is different, it basically depends on how I am feeling that particular day.
We love mixtapes here at the Nordic Playlist – do you remember the first playlist or mixtape you ever made? 
It was a tape with all sorts of different Green Day songs… I later gave it away to a friend.
Has anyone ever made a mixtape or a playlist for you? If so, can you remember what your favourite track on it was?
My friend Morten made me a mixtape with an amazing song called 'Under The Milky Way' by an Australian band dubbed The Church.
The Nordic Playlist is all about discovering music from the Nordic countries through recommendation – so can you tell us about a Nordic artist or album that is particularly special, memorable, or has been really influential on you?
hat would be the best trio in the world; Motorpsycho. Their album Trust Us is just an amazing piece of work.
Which artists/musicians/exellent creative folks from Norway would you highly recommend we can check out?
Ludvig Moon from Oslo. They just released an excellent EP on Norwegian label Riot Factory.
www.teamme.no
www.facebook.com/TeamMeBand
www.twitter.com/teammeband