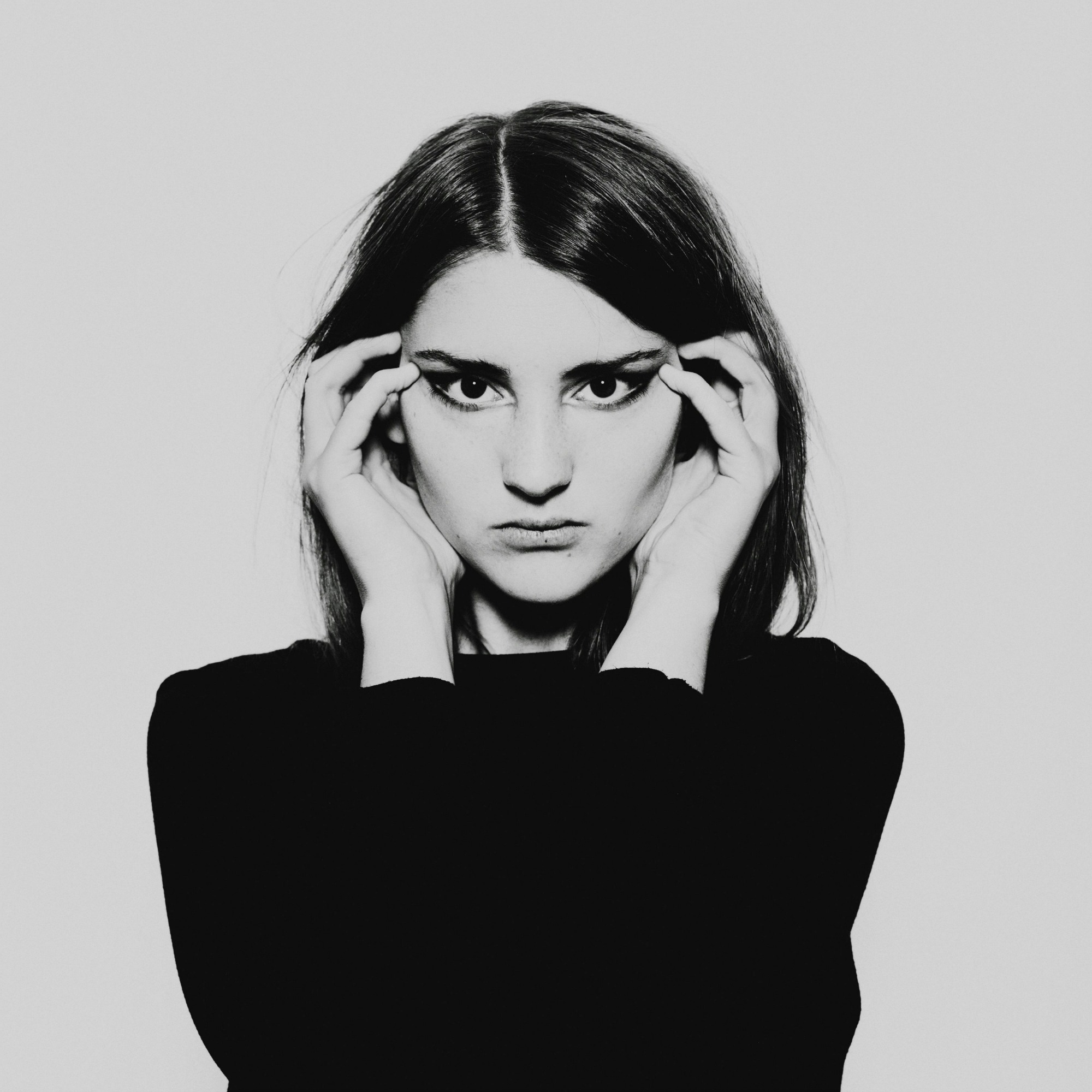 Oct 2014
Emerging with her superb debut tracks 'Out Of Air' and 'Beaches' back in 2012, Broken Twin quickly and firmly grabbed the attention of music lovers far and wide with her sumptuous, heart-wrenching melodies and her uniquely mesmerising voice.
Throughout the following year, the Copenhagen based artist emerged herself in the creative process, building and shaping what would become her debut album May – a record released in early 2014 to critical acclaim from the likes of Soundvenue, Germany's Intro Magazine, Rolling Stone and UK music magazine MOJO.
Since then, Majke has garnered a fantastic reputation for her engaging, intimate live performances, and on the back of one of her shows, was hand selected by Irish troubadour Damien Rice to support him at a number of his upcoming live dates, having already toured alongside the likes of Daughter and James Vincent McMorrow. Ahead of hitting the road again, we caught up with Majke to find out about the story behind her stunning debut effort, and to hear about the Nordic songs and artists that inspire her the most.
Select your favourite streaming service to tune in to Broken Twin's Nordic Playlist!
You released your much anticipated debut album May earlier this year – can you tell us a little about the story behind the album? 
I started recording February 2013 – but some sketches for the album were almost three years old at that time. There wasn't really a fixed idea, when the real work began, the sweaty business, but as I worked on the songs I noticed that they all seemed to circle around the same themes. There were these patterns and words that seemed to bind them together. So to me the 10 songs that ended on the album are all connected.
The songs were all finished up, arranged and recorded over the same year, but there was a lot of going back and forth in the process, as I recorded with different people and musicians and in different places. I also spent quite some time by myself in my bedroom recording and trying to make all the pieces come together.
Looking back now I don't feel it was the ideal way of recording an album, but it couldn't have been any different at that time and I've learned so much from it. Also I don't recall having other ambitions than wanting the songs to be as good as possible. I really wanted the album to matter in its own way and I wanted it to be honest.
Was it a nerve-wracking experience, releasing the album? Did you anticipate that it would be as warmly welcomed and received as it was?
It was a bit nerve-wracking, but the album had been done for some months when it came out, so it was also just a relief to finally let go of the songs. I felt like: "Okay, that was it! It's out of my hands now. Now I can move on!" But of course I wasn't completely indifferent to how it would be received – I did hope that people would take it in. And I hoped that it would affect or move those listening to it. I just didn't really know what to expect at that time.
Since then, you've been very busy on the road – so what would you say some of the year's highlights have been?
Releasing the album was a big step for me.
And then getting the band together – that's also one of the bigger highlights for me. I hadn't played with a full band until April this year, so getting these great musicians and new friends involved in the project really meant a lot to me.
You've just announced that you'll be playing some shows supporting Damien Rice! How did this opportunity arise, and what should we expect of the performances?
We played a show in Switzerland some time ago, where he played as well and everyone sort of just hung out after the show. Later on he asked us to support him on these two shows, so he must have liked what we did.
We're four people on stage now and to me the show is a lot more dynamic and richer, sound wise, than before the band got involved.
I hope it will be intense and that the band and I can bring some intimacy into those big halls.
We're all about mixtapes here at the Nordic Playlist – so has anyone ever made a mixtape or a playlist for you? If so, can you remember what your favourite track on it was?
Yeah, a friend of mine made a mixtape for me – on CD – some years ago. We had lived together – a little outside of Aarhus on a street called "Silkeborgvej" – meaning something like: silk castle road. It wasn't exactly a Castle, but slightly ironic and kind of pretentiously we named the apartment "Chateau de Soie" (The Silk Castle). The CD she gave me when we moved out is the soundtrack of our time there and there's a lot of good stuff on that playlist – Tom Waits, Leonard Cohen. The title song would probably be 'There is A Light' by the Smiths, as we used to sing that song when we were biking to parties downtown.
Can you tell us about each of the tracks that you've selected for your playlist today? Why did you select them and what do you like about them?
Iceage: Plowing Into The Field Of Love – I really like their new album. The arrangements and lyrics are great. It's very intense. This one is actually kind of catchy – a bit more melodic than the rest of the songs on the album.
Ann-Margret: I Just Don't Understand – I stumbled upon this song after listening to a cover version that Spoon did on their latest album. That version is really great – Beatles covered it as well – but I really like the original version by Ann-Margret too. It's just a great song – feels like a classic.
Dad Rocks!: Funemployment – Snævar is a friend, who recently went on tour with us in Denmark. I love his simple, deadpanned lyrics and the beautiful, mellow arrangements. It's very unpretentious. Just lovely.
Mirel Wagner: Oak Tree – I just discovered her. I really like her warm, deep voice and the simple arrangements. This song has a nice feel to it.
Björk: Come To Me – I love Björk. Especially Biophilia and Debut – probably the albums I've listened to the most of hers. This song just has a great, almost meditative flow.
Koop: Island Blues (feat Ane Brun) – They've made a lot of great songs – often with female vocalists. I really like this one with Ane Brun. Her voice fits it beautifully and with the winter approaching this makes me think of summer.
Erlend Øye: Bad Guy Now – I could easily have picked one of his own songs, but I've chosen his Lou Reed cover, because I love Lou Reed, and he's done such a great job covering this song. It makes me want to move south, waltz through the streets.
Under Byen: Pilot – I've listened a lot to Under Byen – especially in my late teens. When I moved to Copenhagen, I happened to get to know a few of them – some played on the album and for a year or so I toured with the amazing violinist Nils Gröndahl. I love the repetitive, raw feel of this song.
Ólafur Arnalds: Tomorrow's Song – I've just recently been introduced to his music. Slow, simple and beautiful. I love the piano sound on this one.
Stina Nordenstam: Fireworks – This song is one of many that I love by her. She writes great lyrics and always has these amazing arrangements. I love how each element gets to have a "voice" in her music.
We like to get people to discover music from the Nordic countries through recommendation here at the Nordic Playlist – so can you tell us about a Nordic artist or album that is particularly special to you?


An album that, apart from her other albums, is very interesting, is a cover album that Stina Nordenstam did in '98 called People Are Strange. On that album she covers some of the most beautiful songs written – real classics – but she also manages to make each song completely her own. Most of them only have the lyrics in common with the original. Her take on 'Purple Rain' for instance is really moving. It's a great album!
Which artists from Denmark would you recommend that we tune into? Any old and new favourites?
As mentioned, I really like the new Iceage album and I've loved Under Byen since I was a teenager. So that's something new and something slightly older – at least for me. And then there's Savage Rose that my mother used to put on at home when I was a child. That music is very soothing.
And finally – aside from your upcoming tour – what does the rest of the year hold for you?
There's a bit of touring still. Some separate shows here and there. And then I'm trying to take some time off to write on new songs. At the moment I'm in Berlin, where I've stayed for a few weeks and in December I'm going to Paris for a couple of weeks to write as well. A bit of playing and a bit of writing – I'm really looking forward to both.
www.brokentwin.com
www.facebook.com/brokentwin
www.twitter.com/brokentwinmusic