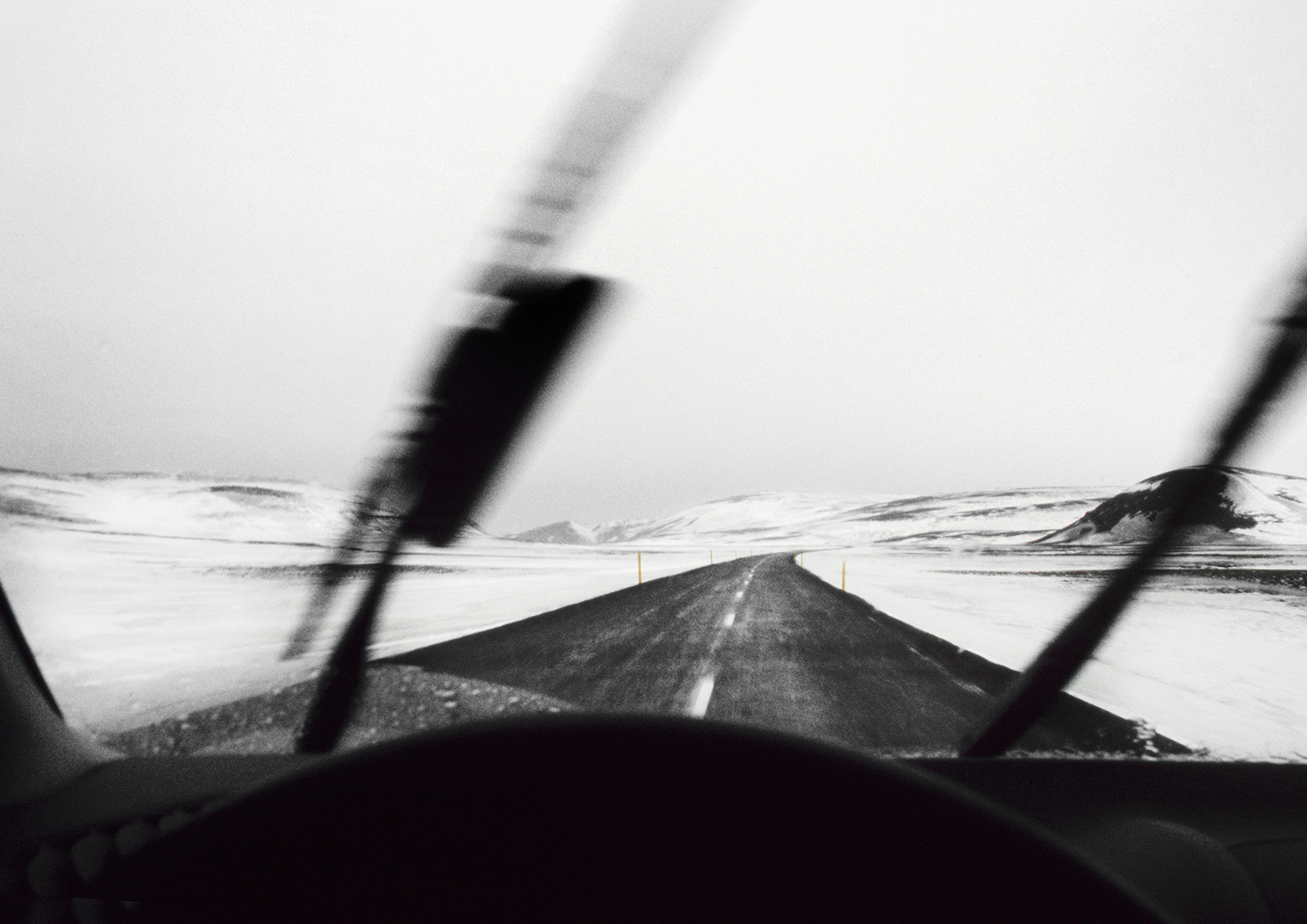 Oct 2014
We're taking a special look at the top 10 most selected artists on the Nordic Playlist so far and tuning in to the music that has captured our curators' attention this year.
And to further celebrate all of the artists that have been featured on the Nordic Playlist over the last 40 editions, we'll be hosting a special event at this year's Iceland Airwaves Festival, taking place in Reykjavík between the 5-7 November!
Over the course of three days, the Nordic Playlist will present a three day pop up radio station! We'll be inviting a number of the most featured Nordic Playlist artists to perform, and broadcasting these shows live online for listeners at home to tune into.
Alongside these sessions, we've invited some of the region's most prestigious radio DJs to join us and to give us their own unique take on what Nordic music means to them. It's going to be a huge celebration of the Nordic music appearing at the festival, as well as of the culture, history and diversity of music from the North, so sign up to our mailing list, and join our Facebook event page to keep on top of the latest news and announcements from the Nordic Playlist Radio Pop up!
In the meantime, tune in to this week's Nordic Playlist by pressing the 'play' button just above to hear the favourite artists of our curators!
Alice Boman – Over [SWE]
Having freshly released EP II just a few months back, Alice Boman has become a firm favourite of many of the Nordic Playlist's curators so far. Her track 'Over' is a gorgeous ode to an imminently ending relationship, and is a perfect portrayal of what this emerging artist does best – pouring heartfelt emotion into beautifully constructed melodies. Five of the Nordic Playlist's curators have chosen Alice as one of their favourite Swedish artists, so catch a glimpse of what she does best in this week's Nordic Playlist, where her fantastic track 'Over' is awaiting your attention.
Little Dragon – Klapp Klapp [SWE]
An exceptional live band, Little Dragon have been keeping us inspired and entertained for almost the last 18 years! They released their fourth album Nabuma Rubberband earlier this year, and have been lighting up festival stages around the world ever since. Six Nordic Playlist curators, including Neneh Cherry and Oh Land have selected Little Dragon as one of their favourite Swedish artists, with their track 'Klapp Klapp' being a resounding first choice – tune in to the song in this week's Nordic Playlist by clicking the 'play' button just above!
Sigur Ros – Hoppípolla [ICE]
One of the most widely known Icelandic artists of all time, Sigur Rós have proved extremely popular with our curators – having been included in nine Nordic Playlists so far! The band have achieved phenomenal success not only in their home country, but around the world – so let's listen to their track 'Hoppípolla' to see why nine of our curators hold them in such high regard.
Ásgeir – Dýrð í dauðathogn [ICE]
It's been a phenomenal year for Iceland's Ásgeir, who's currently topping it off with a US tour before he returns to his homeland to play a much anticipated set at Iceland Airwaves in November. His debut album Dýrð í dauðathogn was reissued at the beginning of 2014, in the form of In The Silence – an English language version of his first record. Since then, more and more fans around the world have fallen for his seamless melodies and sumptuous vocals, resulting in him being one of the most selected artists on the Nordic Playlist so far. Tune in to the Icelandic title track from his debut album now to get to know this fantastic artist better!
MØ – Pilgrim [DEN]
If this year has belonged to anyone, it's arguably Danish sensation MØ. She's taken her unique brand of power pop to some of the world's most prestigious festivals this year, released a collaboration with Diplo as well as a Spice Girls cover and launched her hugely acclaimed debut album No Mythologies To Follow into the world. This hasn't gone unnoticed by our curators, with eight artists selecting MØ for their Nordic Playlist – including Jenny Wilson and Nanna from Of Monsters & Men. Check out her stand out track 'Pilgrim' in this week's Nordic Playlist!
Kasper Bjørke – Rush (ft. Tobias Buch) [DEN]
Producer, DJ, music maker, collaborator – is there anything that Kasper Bjørke can't do?! Previous curator and provider of our very first Nordic DJ Mix, Kasper has also caught the attention of many-a-curator here at the Nordic Playlist, with a variety of songs from his new album After Forever having been chosen. A resounding favourite is the track 'Rush' featuring Tobias Buch, which you can hear in this week's Nordic Playlist. And if you fancy finding out a bit more about Kasper, check out his Nordic Playlist and his Nordic DJ Mix now!
Emilie Nicolas – Pstereo [NOR]
Fresh from releasing her long awaited debut album Like I'm A Warrior, Norwegian songstress Emilie Nicolas is capping off her 2014 as one of the most coveted artists on the Nordic Playlist so far! Emilie's songs have been selected by four of our curators so far (including fellow Norwegian Moddi), with tracks such as 'Grown Up' and 'Nobody Told Me' proving themselves to be firm favourites. It's her first single 'Pstereo' – a cover of the Dum Dum Boys's classic track – that has been most popular with our curators however, so check it out now by pressing 'play' just above!
Cashmere Cat – Mirror Maru [NOR]
Oslo's Cashmere Cat released his much acclaimed Wedding Bells EP at the start of the year, before heading to LA to collaborate with the likes of international pop star Ariana Grade and Wiz Khalifa. Tour dates throughout the US and Europe have also played a big part in this artist's year, and a number of our curators have been completely taken with his work. Tomas Barfod and Icona Pop are all big fans, and we're pretty sure that you will be too – tune in to 'Mirror Maru' in this week's Nordic Playlist!
Jaakko Eino Kalevi – Memories [FIN]
Jaakko has been a firm favourite on the Nordic Playlist over the past year, with tracks from his 2014 EP Dreamzone being featured eight times! If Jaakko can get us this excited with just four EP tracks, imagine what will happen when he releases his full length album early next year! For now, get to know Jaakko better through his unforgettable track 'Memories' and check out his very own Nordic Playlist by clicking here!
Mirel Wagner – No Death [FIN]
Finnish musician Mirel Wagner has just released her latest album When The Cellar Children See The Light Of Day through iconic US label Sub Pop – a beautiful exhibit of the tender, melancholic music that Mirel had spent her career so carefully crafting. Nordic Playlist curators such as Nanna Bryndis Hilmarsdottir and Ólöf Arnalds are all big fans of Mirel's work, so tune in to her track 'No Death' now to find out exactly what this unique artist does best.
Teitur – Home [FO]
Teitur produced an incredibly eclectic selection when he curated the Nordic Playlist earlier this year, choosing tracks from a vast variety of genres from his favourite Nordic artists for our listening pleasure. Teitur is also a firm favourite of others, with fellow Faroese artist Eivør and Oh Land choosing his songs to be included in their very own Nordic Playlist. Check out his gorgeous ode to the Faroe Islands in the form of 'Home' now!
Nive Nielsen – Good For You [GRE]
One of Greenland's most respected and adored artists, Nive Nielsen has been selected twice for the Nordic Playlist so far this year – once with her solo efforts, and then again when she collaborated with The Deer Children on the track 'Room'. For an outstanding insight into what this mesmerising artist does best, tune in to her track 'Room' via this week's Nordic Playlist, and find out just what the echoes resonating around Greenland's vast landscapes sound like.
www.facebook.com/nordicplaylist
www.twitter.com/nordicplaylist
www.instagram.com/NordicPlaylist