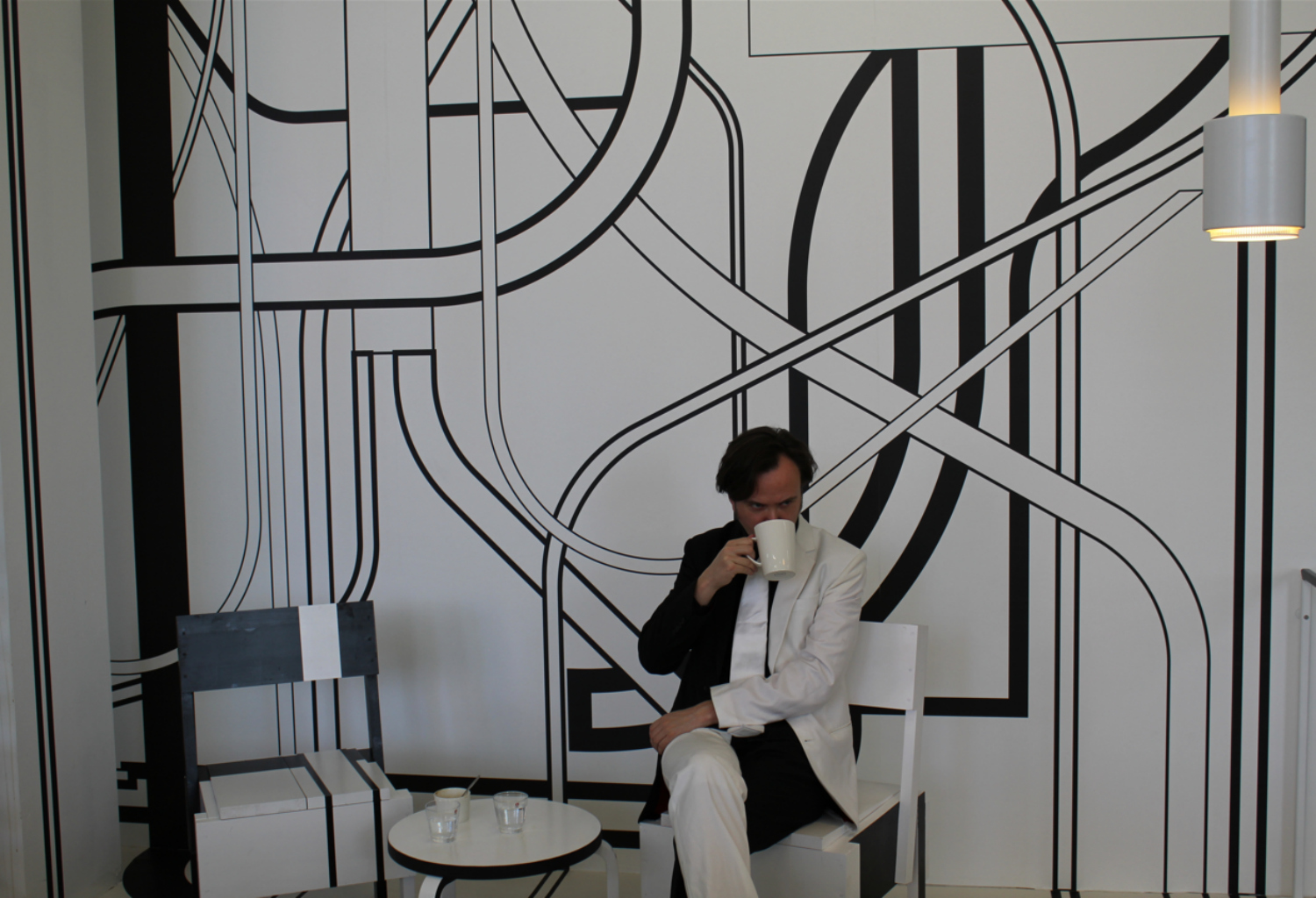 Jan 2014
Finnish electronic legend Jori Hulkkonen has occupied just about every role possible in the world of music making – his enduring passion for creating, reworking and rethinking is relentless, and he's played a vital role in some incredible productions as a result.
We're very excited to reveal that Jori is the latest artist selected to present his very own Nordic Playlist, and his has a very personal touch, with the world-renowned musician choosing artists that he has worked with in the past, or that he's very excited hear more from as his playlist choices. So click on the play button just above to hear his specially selected picks, and scroll down to find out more about this unstoppable creator's upcoming projects.
Do you remember the first mixtape/playlist you ever made? What was on it and who was it for?
Tough. Not quite mixtapes, but at school in the early and mid 80's, I was always "that guy" who was buying records and making compilations for classmates. They were very likely to have Thompson Twins, Alphaville, Secret Service, Depeche Mode, Human League, Freestyle, Howard Jones, Scotch, etc. etc. on them. So from quite early on my brain has been wired to think how to sequence separate songs into sets.
Do you have a favourite playlist or mix that you've ever made?
My regular radio shows on Finnish radio since 1998 and recorded DJ sets from my gigs combined probably amount to at least 500 recorded 'selections'. But if I had to pick something I feel has really made a difference for me and apparently others, it's my Essential Mix for BBC from 2002 (it seems to be hosted a lot online, it was the first hit I got on Google).
It was an interesting period music wise; both the Scandi – and French – house scenes I felt I was part of were still very much alive, but new things were starting to emerge – electro-clash being one of them.
On the mix I premiered 'Sunglasses At Night' which I had just done with Tiga and it was just about to blow up in the charts. Great timing.
You ended 2013 riding on the back of a brand new Sin Cos Tan release, Afterlife – what would you say was your main ambition when creating this album?
In Sin Cos Tan with Juho, what it all comes down to is our chemistry and ability to write songs. And we feel we're getting more efficient, imaginative, adventurous and simply better at it all the time. We just wanted to continue where we left off with our debut album without repeating it.
What is the biggest thing that the creation of this latest album taught you?
Big choruses do work, after all. Or as we would say in Finland; a child does not sleep in a vase.
You've adopted a lot of different roles throughout your career, so what would you say are the most enjoyable elements of working as a musician, as a DJ and as a remixer? 
I guess the best part of it is that they all compliment each other. Also, being able to wear many different coats keeps you alert and helps you to gain a certain fresh perspective. However, writing new music is the main priority for sure. But a lot of the inspiration comes from DJing, and doing remixes serves these both and often enables me to try new techniques in the studio.
It seems like your job requires you to be a big fan of finding and loving other people's music, as well as creating your own – what are your favourite ways to find new music?
I always like to think myself as music lover first, musician, DJ etc. after that.
I belong to a generation where it was all about listening to radio and reading magazines, that's where the information was.
Luckily for me, I lived up north close to the Swedish border, so in addition to the rather conservative Finnish radio of the 80's, I could also tune into Swedish radio which was pretty advanced for a pop-nerd at the time.
Nowadays social media obviously does the trick. Being connected to like minded people 24/7 and having certain blogs and websites, it's hard to miss anything these days. But it takes a lot of time as there's tons of music out there, and I can't say it's all good. 99% is total crap, but that 1% makes it all worth while.
Can you tell us about some of the tracks that you've picked today and why you selected them? 
To be honest, I had to exclude quite a few artists that definitely should've been here, but they're not available on Spotify. Good example is Bob Justman from Iceland. So there's a bit of a theme with my selections – they're all people I know personally, have worked with, label mates, share a booking agency etc…
Both Danish guys, Tomas [Barfod] and Kasper [Bjørke] did remixes for my latest 'Jori Hulkkonen' album, Negative Time. Really love their work, and these tracks from them kinda sum up why.
Picking stuff from Sweden was tricky as I'm well advised on what's happening there, especially on the more club music front, which is maybe why I decided to go to another direction. Been a big fan of Jay-Jay [Johanson] for a long time, and I hope the collaboration we once discussed will someday happen. Jens Lekman falls into a category not far from where Jay-Jay went with his latest album Cockroach. I did a cover of Lekman's 'Pocketful of Money' a couple of years back as Stop Modernists, with my buddy Alex Nieminen. We had italodisco legend Fred Ventura on vocals. 

From Norway, I absolutely love both Skatebård and Prins Thomas. They both represent slightly different sides of Norwegian club sounds, but they are the ones who do it best.
From Iceland, Bloodgroup are my label mates on Sugarcane, where I've done loads of records. Their album is amazing. And Gus Gus are old favourites, saw them live last year and I love the newer stuff as well (especially 'Add This Song'), but here I chose an old fave with a dope mix from Carl Craig as a lot of people may have missed it.
And finally from Finland, Sans Parade is a band who are Sin Cos Tan label mates at Solina. Also Jani, who's the main-brain behind Sans Parade, and I are studio neighbours. And Jaakko Eino Kalevi needs no explaining. One of the most promising things to come out from Finland, like, ever.
The Nordic Playlist is all about discovering music from the Nordic countries, so can you tell us about a Nordic artist or album that is particularly special, or has been particularly influential on you?
As I mentioned earlier, I grew up on Swedish radio, so naturally all things that came from there were very influential in the 80's, they really knew how to make great "international" pop; Surf Turf, Style, Army Of Lovers (the first album!), Paul Rein, French Revolution… But I think the artist who I'd like to give credit is Jesper Dahlbäck. Whether as Jesper Dahlbäck, JD, The Persuader, DK7, Sunday Brunch, Dick Track… he's done it all from deep house to techno, from acid to indie electronica. One of my all time heroes.
And are there any new artists from Finland that you recommend we keep a close eye on? 
Coming from the same collective as Jaakko Eino Kalevi are Samuel Meri, aka Melting Hearts and Long-Sam. Or the band Yön Syke, which features, at least time to time, all of them. So much potential there.
What does the rest of the year hold for you Jori? Where do you hope to go, what do you hope to see, and which projects are you currently working on?
Obviously we're touring a bit with Sin Cos Tan, as well as working on yet another new album. Also, I'm working on a lot of solo material, which will be divided at least into two, if not three, separate albums, and a bunch of club oriented singles/EPs. Naturally some production work, co-writing and remixing. And then of course DJ-gigs and the occasional Acid Symphony Orchestra show. The year will be quite busy, I think.
www.jorihulkkonen.com
www.sincostan.net
www.acidsymphonyorchestra.com