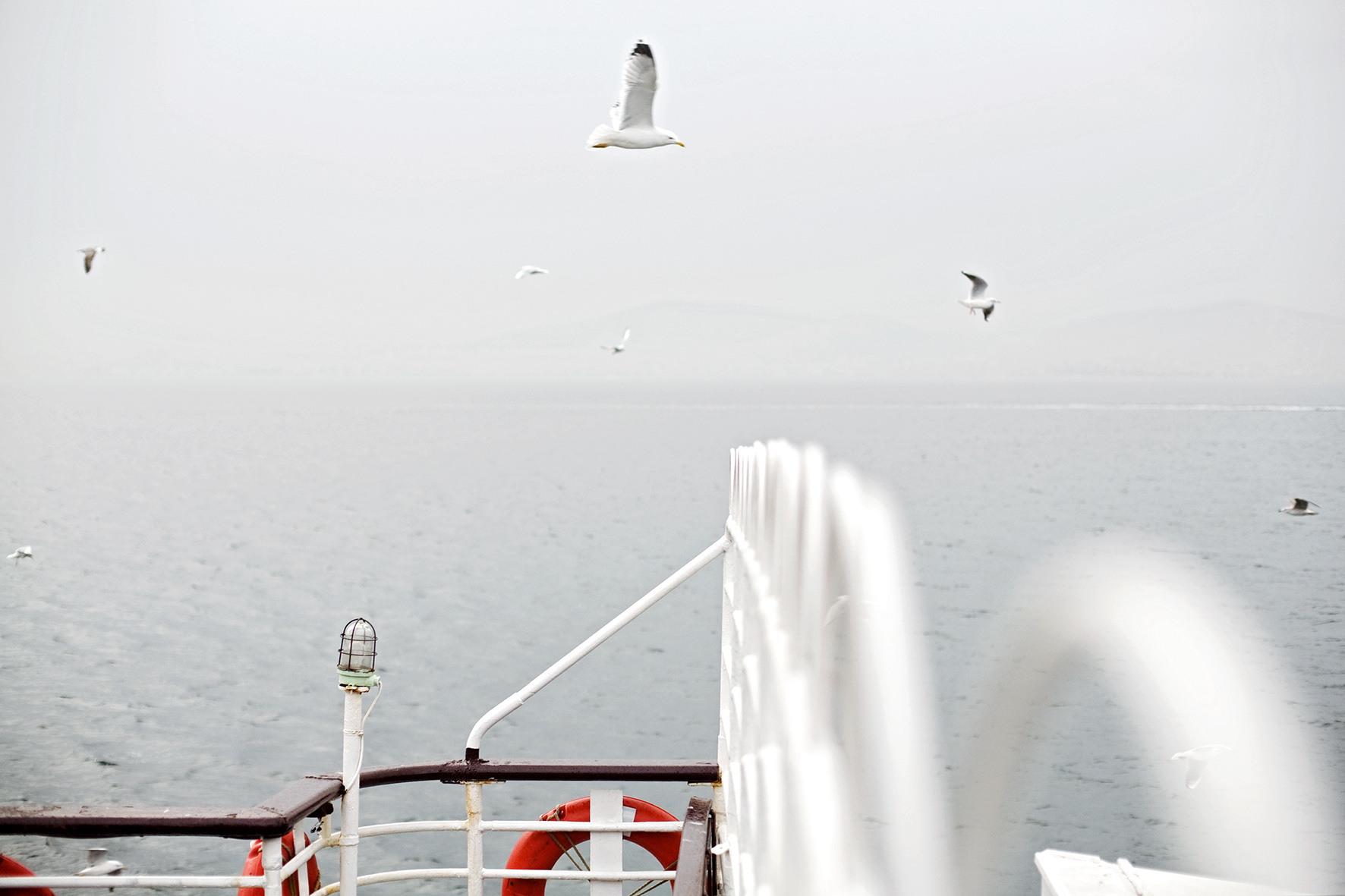 Oct 2014
As a busy 'new album season' gets underway and some of our favourite artists release the records they've been hinting at throughout the summer months, we've created an extra special edition of the Nordic Playlist in which we take a look at some of the latest releases coming out of Denmark, Finland, Iceland, Norway and Sweden!
It's a particularly fruitful time for new releases, with new and iconic artists alike offering up their latest tracks so scroll down to see which records have been getting us excited here at the Nordic Playlist, and press the 'play' button just above to listen to them all via your favourite streaming service!
Erlend Øye – Legao [NOR]
Erlend Øye is back with a brand new, much anticipated solo album entitled Legao! His last solo album Unrest was released back in 2003, since which time we've had two new albums from each of his other projects, Kings of Convenience, and the recently disbanded outfit The Whitest Boy Alive.
Erlend's newest effort was recorded with the help of Icelandic reggae legends Hjalmar, and marks a stunning solo return for this continually inventive artist. Worth the wait? We certainly this so. Erlend took some time out to create his own Nordic Playlist recently, so listen to his favourite Nordic tracks by clicking just here, and check out his long awaited new album Legao by clicking the play button just above…
Emilie Nicolas – Like I'm A Warrior [NOR]
One of the most hotly anticipated releases of the year has to be the debut album from Norwegian chanteuse Emilie Nicolas. Since releasing her cover of Dum Dum Boys' single 'Pstereo' early last year, eyes and ears have been firmly fixed on Emilie in anticipation of what her debut record would have in store. That album has now materialised in the form of Like I'm A Warrior – an enticing glimpse into the musical mind of this promising artist, and a record brimming with memorable hits. Check it out in its entirety here!
Seinabo Sey – For Madeleine [SWE]
We might be cheating a little bit here, as this is an EP rather than an album – but the music that Stockholm native Seinabo Sey is currently creating is so exciting and so integral, that we couldn't resist including her new EP For Madeleine in our playlist of unmissable new Nordic sounds.
The EP features Seinabo's three already released, acclaimed singles 'Younger', 'Hard Time' and 'Pistols At Dawn', offering up an enticing idea of what her much anticipated debut album will have in store. As Seinabo continues to ride high in the Nordic charts with Kygo's remix of her track 'Younger', why not check out her new EP in its entirety for a more rounded view of what this incredible artist does best?
Tove Lo – Queen Of The Clouds [SWE]
Sweden's Tove Lo has finally unleashed her debut album into the world after months of teasing listeners with irresistible hits such as 'Stay High' and 'Not On Drugs'. A captivating performer and an artist who revels in creating enormous pop melodies, this debut album is the icing on the cake for Tove, who has had an incredibly exciting year so far. Tune in to her brand new album now by clicking the 'play' button just above!
Ásgeir – In The Silence (Deluxe Edition) [ICE]
Rounding off a phenomenal year, Icelandic troubadour Ásgeir has unveiled a special version of his fantastic album In The Silence. The deluxe version of the album will be released through One Little Indian on the 24th November, to follow on from his upcoming shows at Iceland Airwaves and a very busy US/EU tour. Reconnect with In The Silence now, and pre-order the deluxe version of the album by clicking here. And don't forget to check Ásgeir out at one of his upcoming live shows – a truly unmissable experience.
Asonat – Connection [ICE]
Icelandic outfit Asonat are back with  brand new album, a thoroughly mesmerising body of work entitled Connection. Asonat – made up of Jonas Thor Gudmundsson, Fannar Asgrimsson and Olena Simon – released their debut album Love in Times of Repetition back in 2012, and having further honed the sound and melodic qualities that made their debut album receive such acclaim, are now back to grab our attention further. Listen to the intoxicating Connection now via the Nordic Playlist!
Sister Flo – Tragician's Hat (Anniversary Edition) [FIN]
Sister Flo's excellent album Tragician's Hat celebrates its tenth anniversary this year, and to mark the occasion, Helsinki based label Soliti is re-releasing the record and giving this classic record a chance to be discovered by a new generation. The re-edition features a number of special additions, plus remastered versions of the album's original tracks – a fitting tribute to an album that certainly deserves more time in the spotlight. Tragician's Hat – Anniversary Edition is available now through Soliti.
Eva & Manu – Cinnamon Hearts [FIN]
Finnish duo Eva & Manu are back with their fantastic new album Cinnamon Hearts, which appeared a few weeks back through Warner Music Finland. Following on from their debut album – the self-titled Eva & Manu which was released in 2012 – this latest record has already received much praise in the band's native Finland, and is perfect overview of the seamless, sumptuous sound that the pair have been perfecting during their time together. Tune in to the album now to find out more about what this promising duo have to offer!
The White Album – The Quiet Strum [DEN]
Soaring vocal harmonies, intuitive musicianship and a whole lot of soul is still the name of the game for Denmark's The White Album, who have just launched their brand new album The Quiet Strum into the world. The album picks up from where previous album Conquistador left off in 2012, combining intricate melodies with pure heart and emotion. The Quiet Strum is available through Parlophone, or you can stream it now via the Nordic Playlist 'play' button just above!
Iceage – Plowing Into The Field Of Love [DEN]
Plowing Into The Field Of Love is the third album from Danish punk outfit Iceage, who signed to Matador Records ahead of the release of their 2013 album You're Nothing before revealing a brand new style, shape and direction with the first singles from their new release earlier this summer. More melodic than their previous releases, Iceage are showing signs of a more mature and a more refined approach to their sound than ever before. Listen to the band's latest album right here to find out more!
www.facebook.com/nordicplaylist
www.twitter.com/nordicplaylist
www.instagram.com/NordicPlaylist