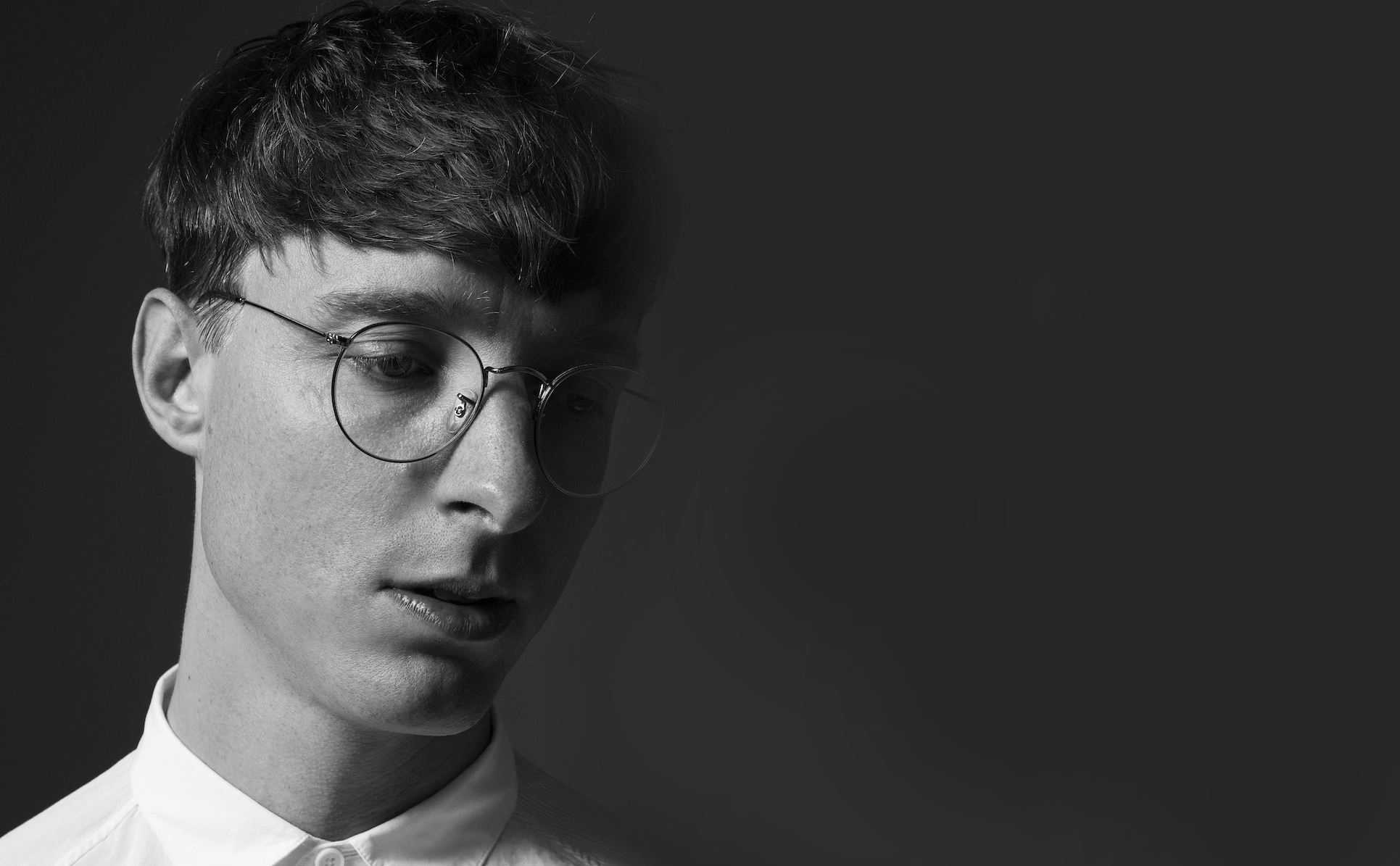 Sep 2014
Kasper Bjørke is one of the most prominent and prolific music makers out there, having played the role of DJ, producer and coveted collaborator over the past few years.
The Copenhagen-based music-maker has now unveiled his fourth record, an album that sees him step away from the disco vibes that have emanated from his recent releases, and move into shadier, slower paced, more textural territory. Three hypnotic singles have already been released from the album, all boasting inspiring collaborations and each accompanied by a uniquely creative video.
We caught up with Kasper to find out more about the story behind his latest album, and especially about some of his fantastic collaborations with the likes of Jaakko Eino Kalevi, CTM and Sisy Ey. Read the interview below, and click 'play' just above to tune in to Kasper's exclusively made Nordic Playlist via your favourite streaming service now!
It's been a little while since you made your excellent mixtape for us back in January, and by all accounts, you've had a pretty crazy year since then! Can you update us on your news and what you have in the pipeline?
It's been a year that just rushed by…
A lot of travelling and DJing and a lot of fun projects in the studio, the most obvious being the new album that I finished earlier this year after almost a year in production.
Your new album After Forever has just been released – what's the story behind the record? Where and when did you write it, and what was your ambition when you began creating it?
It's my fourth solo album, and somehow I guess I moved away from my disco inspired sound that I had spent the last two records refining… I did a lot of the demos in the summerhouse where I spend as much time as I can with my girlfriend. It's a quite dark record and a lot of it was also written during the cold Danish winter, with the fireplace going.
I wanted to make a record that was not a club album at all. There are definitely tracks on there you can dance to, but that was not my intention really. I would say it's slower, darker and more synthesiser based….
You've collaborated with the likes of Jaakko Eino Kalevi, Sisy Ey and CTM on After Forever – what did you enjoy about working with them, and what attracts you to the music they make?
CTM is one of my favourite Danish artists and she has been for quite some time – Cæcilie's voice and her sound is so original. She actually played cello on my second album in 2010 as well, but that was a totally different style of track. On this new track 'Sylvia', she played synths and did these fantastic, haunting vocals… a mix between Toni Braxton and Sade… The track was recorded in the Red Bull Studio in Copenhagen in just a few days and we had a lot of fun making it.
With Jaakko and Sisy Ey it was "long distance collaborations," because we don't live in the same country. Both Jaakko and the girls from Sisy Ey have their very own distinct style and captures exactly what I'm looking for when searching for new vocal collaborators that match my productions. Jaakko also added some synthesisers and live drums which only made it an even stronger track.
There's a really strong visual message to this album, and the videos for all of the singles so far have been really striking – how do you decide on concepts for videos, and how to represent the visual side of your work?
I mostly choose video directors by looking through their previous work, and if I think they have a visual language that matches my music then it's almost certain to work out really well in the end. I often let the directors have totally free hands to come up with ideas and concepts but on these videos, I've been giving some pointers along the way…
For 'Rush', I found the location and also the general basic storyline of the video. For 'Sylvia', I had a lot of input to the actual editing and was in close contact with the director about that – and for the animation video, I came up with a few scenarios for the animated universe, specifically I was asking for more nudity and the Robert Palmer 'Addicted to Love' tribute end scene, haha.
There is now a Swiss director, Karim Huu Do, working on the video for 'Apart (feat. Sisy Ey)' which will be out in November – I've worked with him before and I'm sure he is coming up with something great.
The album artwork is by American artist John Copeland. I picked it out because it's hanging on my wall at home and because I love his work. Luckily he let me use it as the album cover art, and for the singles there are super close ups of the same work. Copeland is, to me, one of the most interesting artists around today. The painting is called After Forever – so I named the album after it.
The Nordic Playlist is all about discovering music from the Nordic countries through recommendation – so can you tell us about a Nordic artist/album that is particularly special, memorable, or has been particularly influential on you?
I listen a lot to Nordic music and it's very hard to pick only one because I have so many favourite artists and albums from these countries… Like Björk's Homogenic album or Sigur Ros' ( ) album. Big fan of Molly Nilsson (who I also approached regarding a feature, but she sadly said no).
Then there is The Knife, especially the Silent Shout album, which is amazing – as well as Fever Ray's album. And then there is of course Lykke Li who made one of the albums of this year with I Never Learn.
The Whitest Boy Alive's first album was amazing… Ólafur Arnalds is a great artist as well… And I love GusGus… The list goes on and on… of course artists that I know personally and work with like Reptile Youth, Trentemøller, Brynjolfur, Jaakko Eino Kalevi, Oh Land, The Late Great Fitzcarraldos, Darkness Falls…
Can you tell us about the tracks that you've selected for your playlist today? Why did you select them and what do you like about them?
I just tried to pick some songs that I love from some of these many talented artists… Most of them are pretty new, but I also decided to put a few older ones in there… For me it was really more about choosing something that fitted well together as a playlist, because it is limited to just ten songs with two from each country, I went after songs that I think have a certain vibe rather than the newest of the new…
Now, we know you have some amazing new music tips to share with us – so which Nordic artists should we check out, that we might not know already?
Check out the post punk outfit Fufanu from Iceland. They are doing a warm up show for Damon Albarn in London in November. And then Brynjolfur from the Faroe Islands. He is sort of the new prince of dark acid disco.
And finally, what does the rest of the year hold for you? What are you most looking forward to, and what can you reveal of your plans?!
I am doing some more Dj gigs this fall, London, Cologne, Panorama Bar in Berlin (can't wait for that one), then Istanbul, New York and Iceland Airwaves Festival… And then I'm producing an EP with my side project The Mansisters together with the Icelandic mood machine Sexy Lazer…. And I'm doing a full album together with Jacob Bellens…. I'm also doing some remixes, for example just now, I'm starting one of Pillow Talk ft. Thugfucker, which is coming out on Wolf + Lamb records… So a lot of stuff in the pipeline.
www.kasperbjorke.com
www.facebook.com/kasperbjorke
www.twitter.com/kasperbjorke
www.soundcloud.com/kasperbjorke