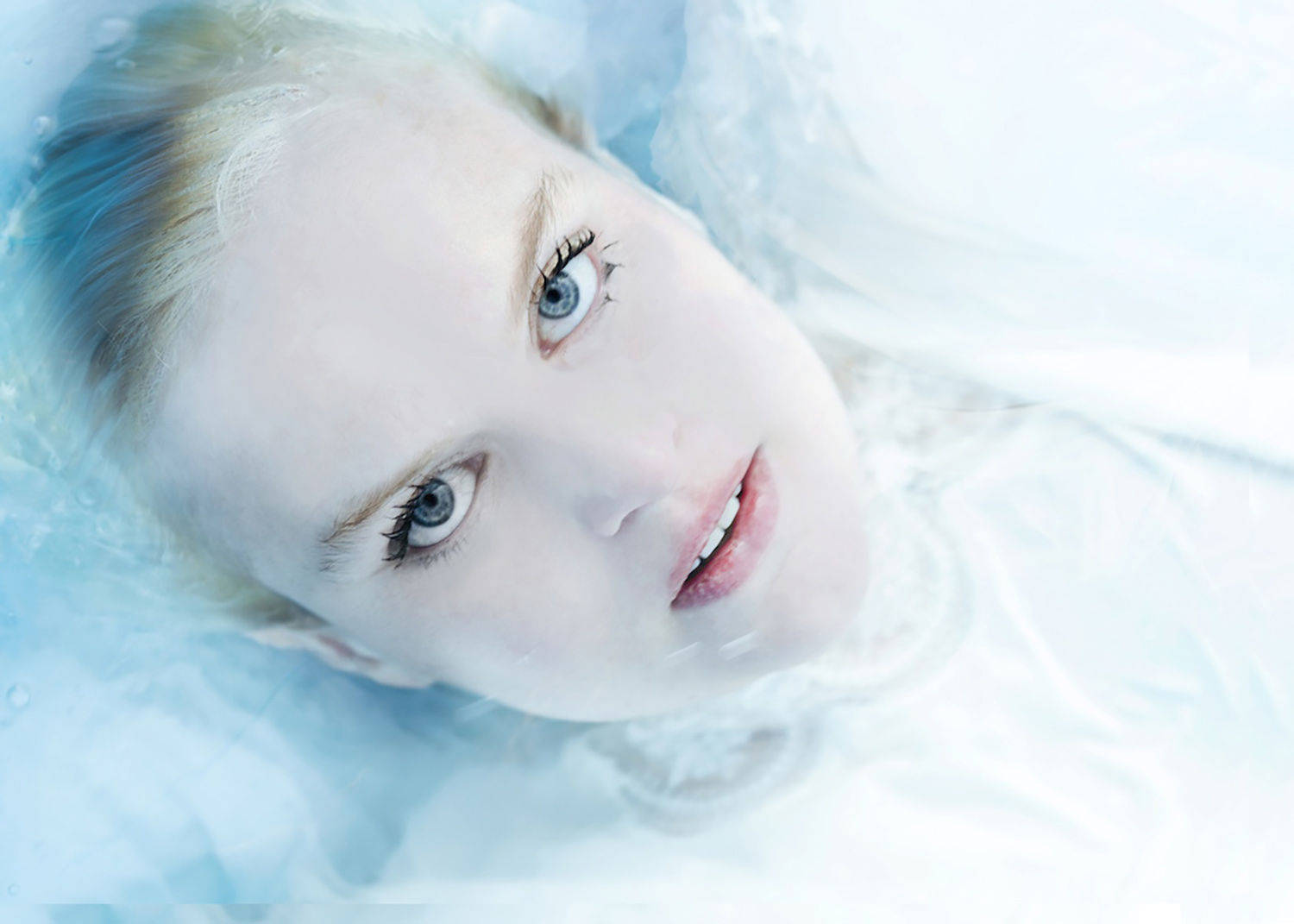 Sep 2014
Her voice is often described as both delicate and mesmerising, and her melodies are unfailingly heart-filled and inspiring.
These are just a few of the things getting us so excited about the imminent unveiling of Ólöf's latest album Palme, set for release via One Little Indian and an album which she describes as one of her most collaborative and daring efforts to date.
Although chiefly a solo artist, Ólöf has led a career full of collaboration and cooperation, working alongside the likes of fellow Icelandic artists such as Björk and Mugison as well as touring as a member of múm for a number of years. Truly finding her stride in her solo work, Ólöf released her debut album Við og Við in 2007, which was then followed by her second acclaimed record Innundir skinni in 2010 as well as a number of wonderfully received tour dates which have earned her the reputation of a much loved, unmissable live performer.
A third album entitled Sudden Elevation landed in 2013, and on the 29th September, we'll be able to get our hands on her much anticipated new album Palme. To support the touring and videos set to be created around the album's release, Ólöf has created a Pledge Music fund which will allow fans to access exclusive content and opportunities from the artist, so make sure to find out more here and to catch her on her upcoming European tour, all dates for which can be found here.
We caught up with Ólöf as she prepares for her imminent album release and tour, so scroll down to read our exclusive interview with her and click the 'play' button just above to tune in to some of her favourite Nordic artists!
We're all about mixtapes here at the Nordic Playlist – so has anyone ever made a mixtape or a playlist for you? If so, can you remember what your favourite track on it was?!
A friend once made me a playlist for a trip we went on to the countryside. My favourite in there was 'Eg vil fara upp I sveit', an old retro standard sung by Icelandic singer Elly Vilhjalms. I think the tune is originally Italian.
Do you remember the first mixtape/playlist you ever made? What was on it and who was it for?
I don't remember, but it would probably have included Nina Simone, Hamlet Goshavilli, Haukur Morteins and Mina.
We're absolutely thrilled about the imminent release of your new album Palme, and from what we've heard so far, you've taken a new direction sound-wise… Can you tell us a bit about the story behind the songs?
Some of the songs are all new. Some of them I wrote a long time ago ('Half Steady' was for example written in my teens). And what's new on this record is that two songs were co-written by my long term collaborator Skuli Sverrisson ('Palme' and 'Soft Living') and one song is in fact all his ('Patience').
What was your main ambition when you entered the studio? Did you have anything specific that you wanted to achieve with this album?
I wanted to challenge myself by moving from the acoustic sound that has been my trademark so far. It felt risky, but I feel that somehow I've managed to make the record I always dreamed of making.
You've mentioned that Palme is your most extensively collaborative record so far – can you tell us about the people you made the album with, and how you worked with them?
I've never let other people this far into my creative process but both Gunni and Skuli are such long time trusted friends and collaborators that I guess it felt safe. And I feel that each of us individually contributed something that became unmissable for the project as a whole.
You're heading out on tour throughout the autumn – are you looking forward to getting back on the road? Do you have any good tips for other touring musicians about surviving on tour?
I'm really happy to be back on the road – I love playing concerts. What saves my life on the road is being good at cat-napping.
Can you tell us about the tracks that you've selected for your playlist today? Why did you select them/what you like about them?

The list is a mix of more recent artists, since we are living here and now! I think they're all great, some of them I know well and some of them are new discoveries and introduced to me by friends.
Which Nordic artists would you highly recommend we tune into? Any old and new favourites?
Kim Larsen was very big in Iceland when I was a kid too. I love the Cardigans and I listened a lot to them as a teenager.
And finally, what does the rest of the year hold for you? What are you most looking forward to, and what can you reveal of your plans?!
The rest of the year is going to be mostly touring which I am really looking forward to. New dates are constantly being added to my touring schedule. I am particularly exited about the 'Voces Femeninas Festival' in November with Tune-Yards. Then I've been sitting on a Christmas jingle for some years. Who knows? Maybe I'll record it finally. I've got so many plans and ideas, which I will of course reveal…eventually!
www.olofarnalds.com
www.facebook.com/OlofArnalds
www.twitter.com/OlofArnalds