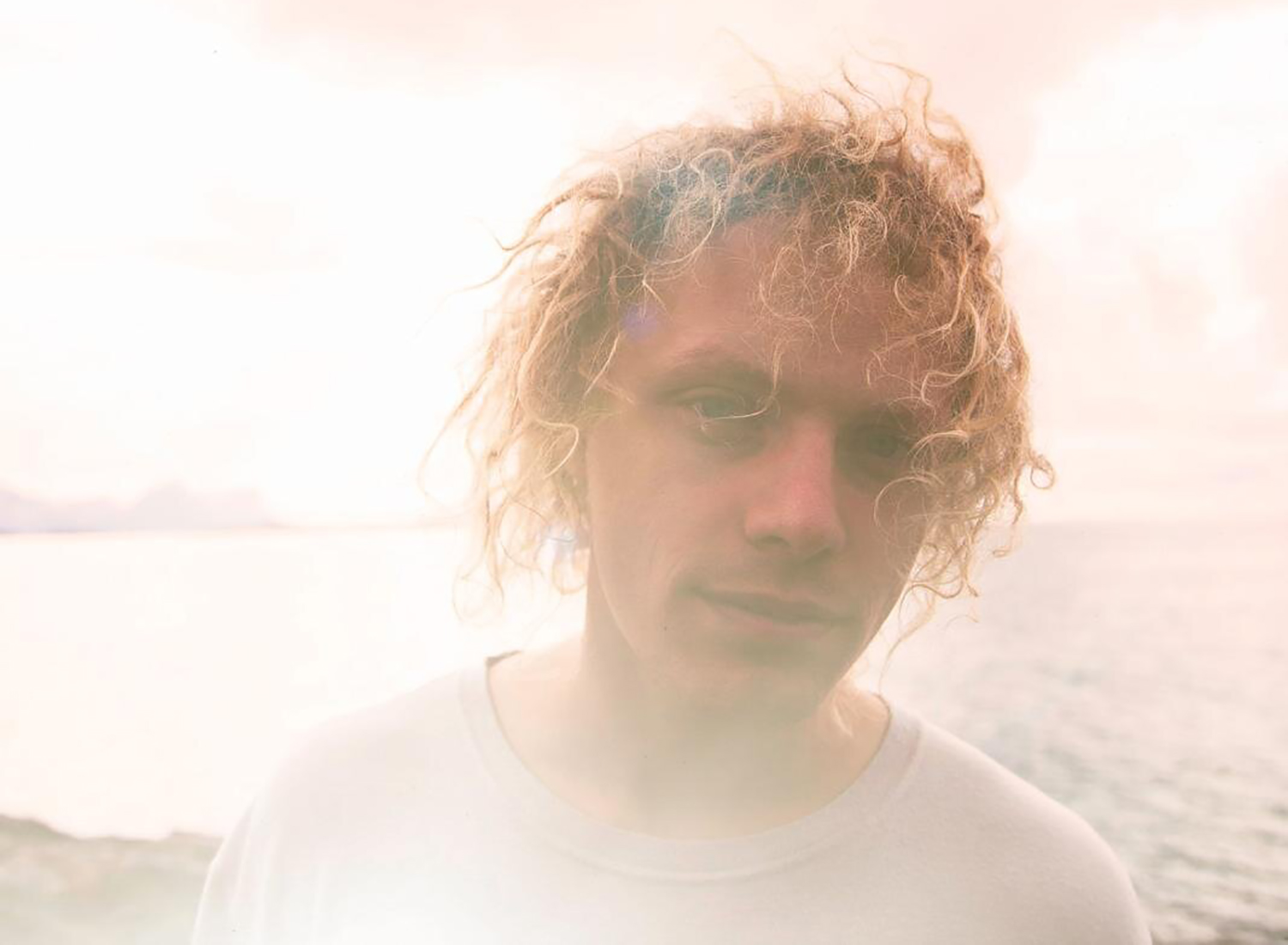 Sep 2014
For the past few years, Pål Moddi Knutsen has been enchanting audiences far and wide with his wistful tales of home, life and love, all passionately delivered with his trademark lulling vocals and irresistible guitar-led melodies.
Originally from the small island of Senja in Northern Norway, Moddi has released three albums during his career – the first entitled Floriography in 2010, and in 2013 another two records appeared – Set The House on Fire and an album sung entirely in Norwegian entitled Kæm va du?. These records led Moddi out on tour where, alongside his band, he spent his time honing his live performances and perfecting his trademark energetic delivery of his hand crafted tales.
Moddi is now gearing up to release a new live EP entitled Live at Jakob Church of Culture, which will be released on the 22nd September via Propeller Recordings. The EP will present a number of Moddi's tracks which have been stripped down to their bare bones, and reimagined in a simplistic, yet mesmerising way. Each track on the EP will be accompanied by a live video, allowing Moddi to present his music in the way that it's meant to be experiences – in an intimate, delicate and completely homely setting.
We caught up with Moddi ahead of his EP release to find out more about its creation and to hear about his favourite Nordic tracks and artists, so scroll down to find out more press the 'speaker' button just above to listen to Moddi's Nordic Playlist!
We're all about mixtapes here at the Nordic Playlist – so has anyone ever made a mixtape or a playlist for you? If so, can you remember what your favourite track on it was?!
Sure! In my early teens me and my friends would dwell in front of each our computer, listening to new music all day long.
Perhaps one of my favourite discoveries was when I was introduced to the music of Einar Stray, who later became both bandmate and best friend. I wouldn't have gotten anywhere without Myspace and Napster.
Do you remember the first mixtape/playlist you ever made? What was on it and who was it for?
I actually think that was for Einar. We shared a lot of music back then but I don't remember the very first tape. You know, as soon as a mixtape has left your hands, it has become somebody else's history. You ask Einar.
We've seen the video for 'The Architects' from the Jakob Church of Culture, and are very excited to hear the rest of the EP! What was the idea behind making the EP, and what was special about this particular venue?
We've been so lucky to have the Jakob Church as our occasional rehearsal space for a few years, so it only felt natural to finally do a real show there. It is a secularised church with a beating heart for social justice, international matters and cross-cultural collaboration. It felt like a perfect match, sonically and ideologically. It is also perhaps the perfect venue size-wise for my music, like an enormous living room.
What did you enjoy the most about preparing for the last tour, when you performed new versions of your existing tracks? Why did you decide to re-envision the songs you were going to perform, and how did you do it?
The main challenge was to make much out of little. We have been touring a lot as a five-piece band – in the more intimate venues that felt like overkill. The duo format has the opposite problem, namely that it might be too delicate. We've experimented quite a lot, and especially the introduction of body percussion and spitboxing wasn't what I had imagined to be doing five years ago. But it works, so I just have to get rid of old preconceptions about myself.
Can you tell us about your recent tour, where you decided to travel completely by inter rail? Why did you decide to do this – and how did this change your touring experience? Did it give you more of a sense of the distances that you were travelling?
The Train Tour was a truly enchanting experience, and highly recommendable for small bands without a lot of gear!
For the first time ever, we saw the landscapes, met people, wandered through the cities and had a story to tell when we arrived in new places. Not just the normal "it's beautiful to be here in Eind…Düss…feldtstadt!"
We saw you perform at G! Festival – on the beach! – a few months back, which seemed like a perfect setting for you – can you tell us about a show that you remember as being particularly special? And which ingredients do you think are needed for people to be able to experience your music fully?
Yeah, I loved playing in the Faroes – people there carry at least three different cultures at the same time, enjoying the Norwegian songs as much as the English ones. I don't think my music demands any prerequisites, but being able to dig a little into the lyrics… well, that's the heart of the song after all. My lastest album Kæm va du? was released with both translations and explanations to the songs. When the audience can use the songs for something, that's when I feel I've contributed to the world.
The Nordic Playlist is all about discovering music from the Nordic countries through recommendation – so can you tell us about a Nordic artist/album that is particularly special, memorable, or has been particularly influential on you?
If there is one, then Icelandic Múm's third album Summer Make Good is perhaps one that has shaped me the most. There's something special about that band: even if I don't always like what they do, I respect it. They're able to make me listen at least a dozen times before passing a judgement, and as for Summer Make Good, I am still not sure. It just keeps scaring, intriguing, confusing and inspiring me still, ten years later.
Can you tell us about the tracks that you've selected for your playlist today? Why did you select them/what you like about them?
Hm. There are a lot of songs here from the last decade, from when I grew up and stayed indoors with my headphones on. Lately I've been so busy touring and doing my own music that I hardly have time to delve into new music. Perhaps I have also become more critical? These songs however, they go straight to my heart. Then, now, and forever.
Which artists from Norway would you highly recommend we tune into? Any old and new favourites?
For the pompous post-rock artist I never became, lend an ear to Einar Stray Orchestra. If you, like me, think that James Blake sounds cool but lacks actual songs, spend your time on the upcoming Emilie Nicolas album. And of course label mates Team Me and Highasakite are worth a go. In my experience, foreign listeners have an ability to duck the current (and seldom very interesting) hypes in Norway, so perhaps you have some tips for me too?
And finally, what does the rest of the year hold for you? What are you most looking forward to, and what can you reveal of your plans?!
[Laughs] This is probably not the most common answer, but I've just started on a master's degree in sustainable development here in Oslo. There'll be a little UK tour in October and a few other dates here and there, but for the most I intend to stay indoors to read, study and write new songs. I'm not in a hurry, I know this music will stay with me my whole life.
www.moddi.no
www.facebook.com/moddimusikk
www.twitter.com/moddimusikk