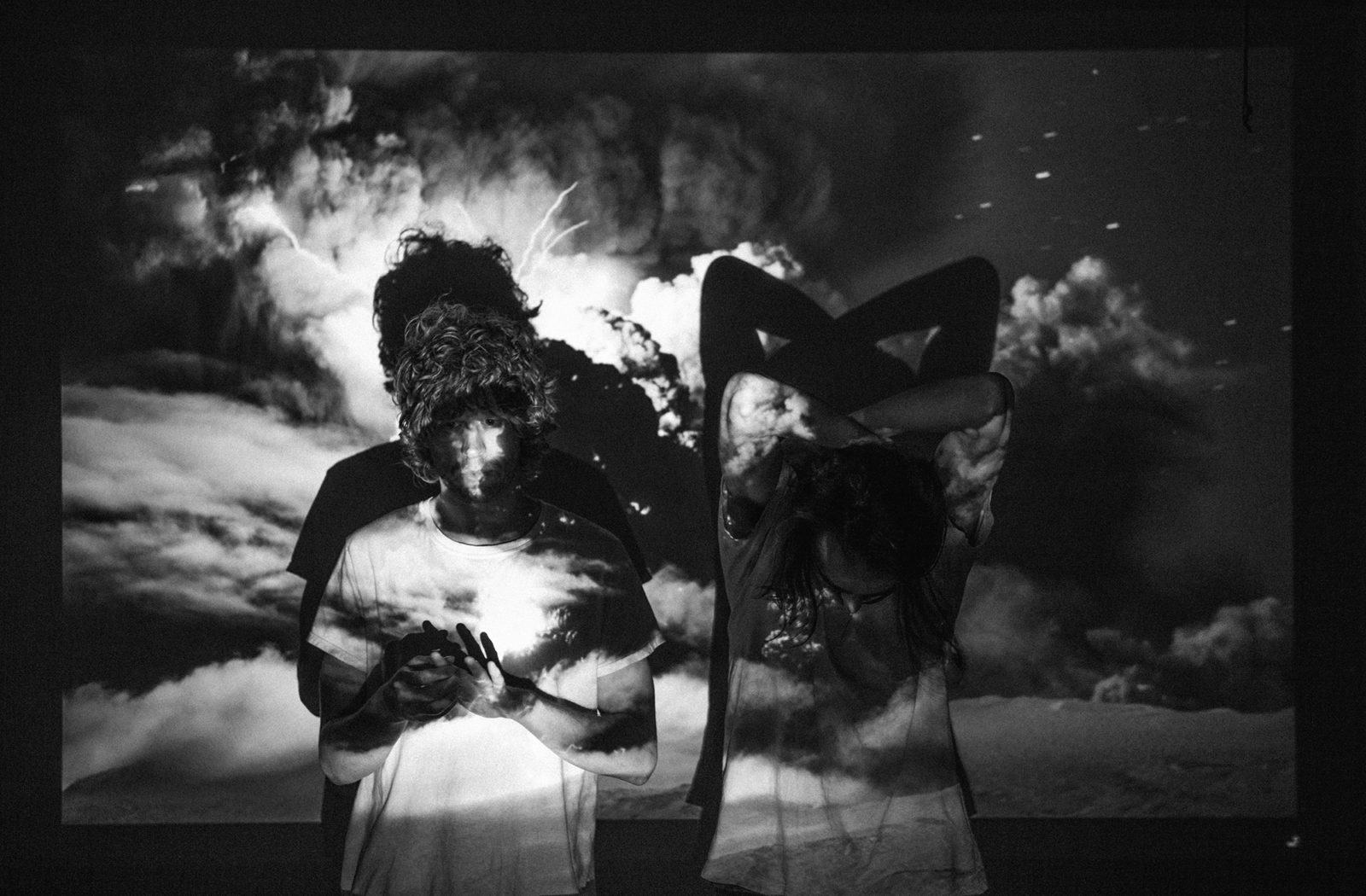 Sep 2014
The duo – comprising the talents of Mads Damsgaard Kristiansen and Esben Valløe – have been captivating audiences with their electrifying live sets since 2009, and the release of their eponymous debut album back in 2012 cemented their reputation as one of Denmark's most exciting musical propositions.
Reptile Youth's latest album – Rivers That Run For A Sea That Is Gone – was released earlier this year to critical acclaim, and songs such as 'Above' and their latest single 'Structures' not only became instant live favourites, but also signature songs of a band whose talent and energy feels boundless.
The pair have performed at the likes of Roskilde and Northside festivals this year, bringing their spontaneous, frenetic show to avid audiences throughout Europe and with a few more live dates left to come, it looks as though the end of the year will be just as busy. We asked vocalist and champion stage diver Mads Damsgaard Kristiansen to curate this week's Nordic Playlist, and to tell us about his musical upbringing, his favourite Nordic artists and the best mixtape he's ever received. So scroll down to read an exclusive interview with Mads, and select your preferred streaming service just above to tune in to his exclusively curated Nordic Playlist!
Do you remember the first mixtape/playlist you ever made? What was on it and who was it for?
I made one when I was around 10 I think. It was for my best friend.
The first song was 'Best Friend' by Queen. I truly meant that.
Has anyone ever made a mixtape or a playlist for you? If so, can you remember what your favourite track on it was?
Yes, a good friend of mine did something really sweet. We had been living in Berlin together. A while after we went back to remember and he had made a playlist with a lot of the music we listened to at that time. We put the playlist on both of our iPods and pressed play at the same time. So we were strolling around in our old hood with the music we used to listen too. It was VERY effective and emotional. We went directly back. Sounds and memory can be so strongly connected.
Rivers That Run For A Sea That Is Gone came out back in March, can you tell us a little bit about the story behind the album? How did it come together, and what was your main ambition for the record?
We recorded almost everything on tape. With 3 good friends of ours. So it's a band playing and that was a part of the ambition – to make an electronic record played by hand. It was also an ambition to let go of any expectations the first record might have been building. Only concentrate on the songs we wanted to, not the songs the radio would love the most. Or the songs the ones who liked our first record would like the most.
We've been lucky enough to catch you guys live a few times over the past few months and you're famed for the crazy energy of your shows – how do you get fired up, and how would you advise your fans to best engage with your shows?
My best advice would be the same advise to anyone who goes to any concert; try to be as open as you can.
There's so much cool music coming out of Copenhagen right now – if you were showing us around, where would you take us for a beer, where would you take us for a show and what should we definitely check out?
Honestly I haven't been out in Copenhagen the past six months. I have been partying a little less than 50 percent of my days for the past 10 years, so I sincerely need a break now. But I actually think there is a chance I will be out this coming Friday… I would start the evening by going to either MØ and Jenny Wilson in Tivoli or go see Lower at Jazzhouse. And then I would move on to the Art Chart party. And if you swing by Copenhagen I think you should take a walk at the area called Nokken. I think it's a Danish thing. It's an area inside the city where you are only allowed to build these small weird houses and theres a lot of old people drinking cheap beer talking about the old days.
We're very excited about your new single 'Structures' and the new video! Mads, in your last video for the single 'Above' we saw you get beaten up pretty bad by a Muay Thai fighter.
What can you tell us about the upcoming video? Do you get to fight back this time?
I think that the video for 'Structures' might be quite the opposite of the video for 'Above'… That's all I can say really.
The Nordic Playlist is all about discovering music from the Nordic countries through recommendation – so can you tell us about a Nordic artist/album that is particularly special, memorable, or has been particularly influential on you?
The Knife opened my world to new ways of making music. And then I'm blown away by Alice Boman. Really. She is going to be a star.
Can you tell us about the tracks that you've selected for your playlist? Why did you select them and what do you like about these particular artists?
It makes more sense to listen to the songs then it does reading my words.
Which artists from Denmark would you highly recommend we tune into? Any old and new favourites? 
Schultz and Forever. Looking forward to his new record. Rangleklods is working on a new album – I have been sneak listening in his studio and I can tell you that it is going to be HOT. Baby In Vain are badass. For the old part, I mainly like things that are in Danish. CV Jørgensen is my all time favourite.
And finally, what are you most looking forward to, and what can you reveal of your plans for the rest of the year?
There is nothing on this planet that makes me happier than making new music.
www.reptileyouth.com
www.facebook.com/reptileyouth
www.reptileyouth.tumblr.com
Main photograph by Rasmus Weng Karlsen.