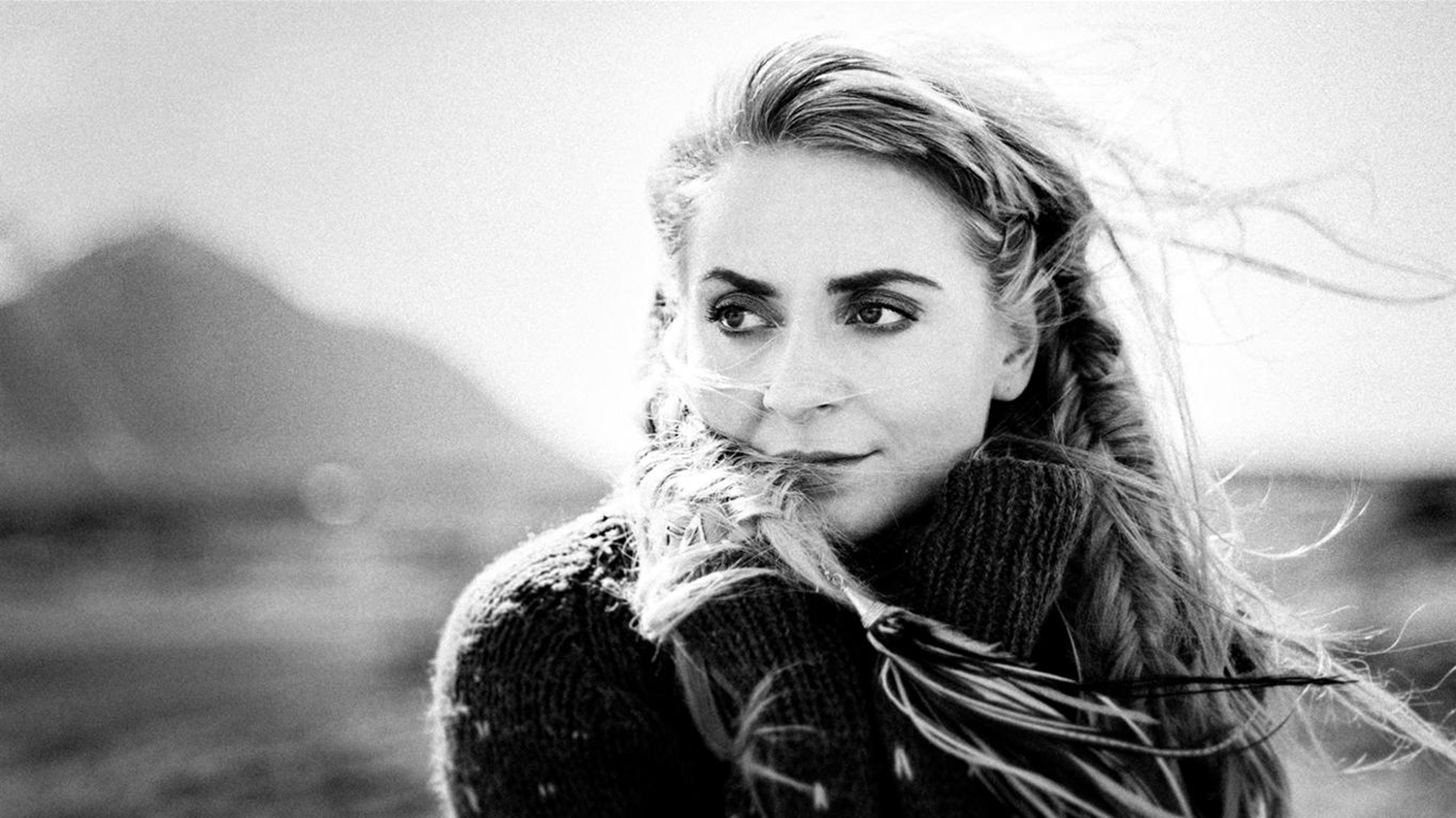 Aug 2014
Eivør is a native of the village of Syðrugøta, which also happens to be the location of the Faroe Islands' prestigious G! Festival, an event which takes place in July of each year.
As part of the festival, the Nordic Playlist was lucky enough to witness one of Eivør's living room concerts, where she performed a number of songs in the intimate, cosy setting of a front room for a number of fortunate onlookers. Bringing the homely living room to a staggering silence within seconds of beginning her performance, this stripped back setting provided the perfect way to experience the power and beauty of Eivør's unmistakable voice.
Eivør Pálsdóttir is an artist who is famed for drawing inspiration from all corners of life – from her Faroese heritage, to the music of others, to the simple act of packing up a house ahead of a move. She's a nimble musician with a seemingly effortless vocal talent – one which she's trained and honed since her early teenage years, and one which has seen her collaborate with a broad range of partners in recent years, allowing her genre defying style to explore a number of different musical avenues.
Having recently returned from a tour in Greenland, Eivør is now preparing to head to Norway and Denmark for a number of performances before beginning the recording of her ninth studio album – the follow up to her most recent release Room. It's a very busy season for this artist, but Eivør kindly took the time to share some of her favourite Nordic artists with us by curating her very own Nordic Playlist, as well as giving us a deeper insight into her artistic methods and the inspiration that she draws from her Faroese homeland. Press the 'play' button just above to hear the songs she's chosen, and scroll down to read our exclusive interview!
Your unique style of music sounds as mystical and beautiful as the Faroe Islands' landscapes themselves! Could you tell us what kind of a role the nature of your home country plays in your creative process of songwriting? Is that where you draw the inspiration for your music from?
Yes I think so in many ways. Even though I feel that inspiration comes from everywhere and mainly from my experiences in life.
The place I come from is in a way the core of everything I do. I grew up in a small village called Gøta down by the ocean and I always love coming back to that place.
I think my music is very influenced by my childhood memories, the nature, long winters and so on.
We recently saw you perform in a living room at G! Festival, which was a fantastic experience – where did the idea come from, and what are your resounding memories of that day?
It all started with the Hoyma festival last year that was like a side project to the G! Festival, arranged by the same organisers. The idea was to do intimate "home" concerts, in peoples homes.
Everything from heavy metal bands to pop bands performed an acoustic concert in someone's home in Gøta and this was a great success. Unfortunately I was not home at this point but I thought the idea was so perfect.
So at this years G! Festival, I decided to do a home concert which ended up being 3 home concerts in one day. This was a very intense and lovely experience to have the audience so close to you and also how generous the hosts Julia and Jóni were to let us all in to their home. All in all a very unique way to do a concert.
And how did you enjoy this year's G! Festival? Which performances were your favourite?
This year's festival was very good indeed. I especially liked the ORKA concert.
We saw your astonishing pictures of Greenland from your recent trip there! Do you feel there are any similarities between the Faroe Islands' and Greenlandic culture, especially when it comes to music? What was it like playing there?
This was my third trip to Greenland. It is such a beautiful and mind blowing place. It is like coming to a different planet in many ways. I indeed think that there are similarities between Greenlandic and Faroese culture. The people are very down to earth and live close to nature. There is the ancient singing tradition that has been carried from generation to generation. This is something we have in common even though it has a different sound and history.
You worked with the Danish rappers Nik & Jay and Burhan G on the track 'Bølgerne Ved Vesterhavet' a few years back, and have collaborated with a number of different fantastic musicians from various different worlds of music – how do these collaborations come about and what do you enjoy about bringing totally different styles of music together? 
Well, these things happen in various ways and for instance, the collaboration  between me and Nik & Jay happened when they came across my song 'Trøllabundin' on YouTube and they asked if they could sample it and use it in their track.
My latest side project has been with the great musician and bass player Lennart Ginman. We started working together a few years back and now we just finished our first studio album The Colour of Dark.  Ginman wrote all the music with my voice in mind and it has been a very rich experience and a good challenge for me to dive in to the words and music as if they were my own.
I love it when musicians meet and share their music and especially when opposites meet. It can be interesting and sometimes pulling in different directions creates something unique. And it can also be a complete disaster of course [laughs]… But I like the idea of expanding the limits, gaining insight into the music and finding new places and new ways of doing things.
During the last years you have started to record a lot of songs in English – lyrics are a major part of your songs, so have you found it a challenge to translate your feelings into words which aren't your native tongue?
I have never thought of it as a challenge more as a different way of expressing myself.
I love singing in Faroese and although my first albums were in my native language, I have always listened to songs, even written songs in English and some of my main inspirations are English speaking artists so it has seemed quite natural for me to write in both languages.
It is like being able to choose between two different instruments that have very different sounds.
Do you remember the first mixtape/playlist you ever made? What was on it and who was it for?
I guess I made my first mixtape when I was 12 and it was for my great grand mother. I remember that she had this old tape player and even though the buttons were quite big she just could not figure out how to press "play" so I marked the buttons with big letters "PRESS PLAY HERE"
The tracks on this tape were old Faroese folk songs and also me singing some a capella hymns and so on. She was quite deaf and would play these tapes on MAXXXXXX volume. Good memories 🙂
Has anyone ever made a mixtape or a playlist for you? If so, can you remember what your favourite track on it was?
I have a good friend in Iceland who sends me mix CDs regularly. I love getting her letters, that usually include a CD with great music. One of my favourite tracks on those playlists is by Hjálmar called 'Leiðin okkar allra'.
Can you tell us about some of the tracks that you've selected for your playlist today and why you selected them/what you like about them?
The tracks I have selected for this playlist are songs written by artists from the north that I admire and who have inspired me – and some of them are also close friends. It was hard to select the tracks because there is so much good music going on at the moment I feel…
Which artists from the Faroe Islands would you highly recommend we tune into?
I would highly recommend you tune in to Marius upcoming album release due spring 2015!
And finally, what does the rest of the year hold for you? What are you most looking forward to, and what can you reveal of your plans for the next few months?
The Ginman/Eivor album will be released on September 8th. I also have my own solo 
tour coming up in Norway in September
and in October I will record my ninth studio album.  And I feel pretty excited about everything!
www.eivor.com
www.facebook.com/eivormusic
www.twitter.com/EivorP