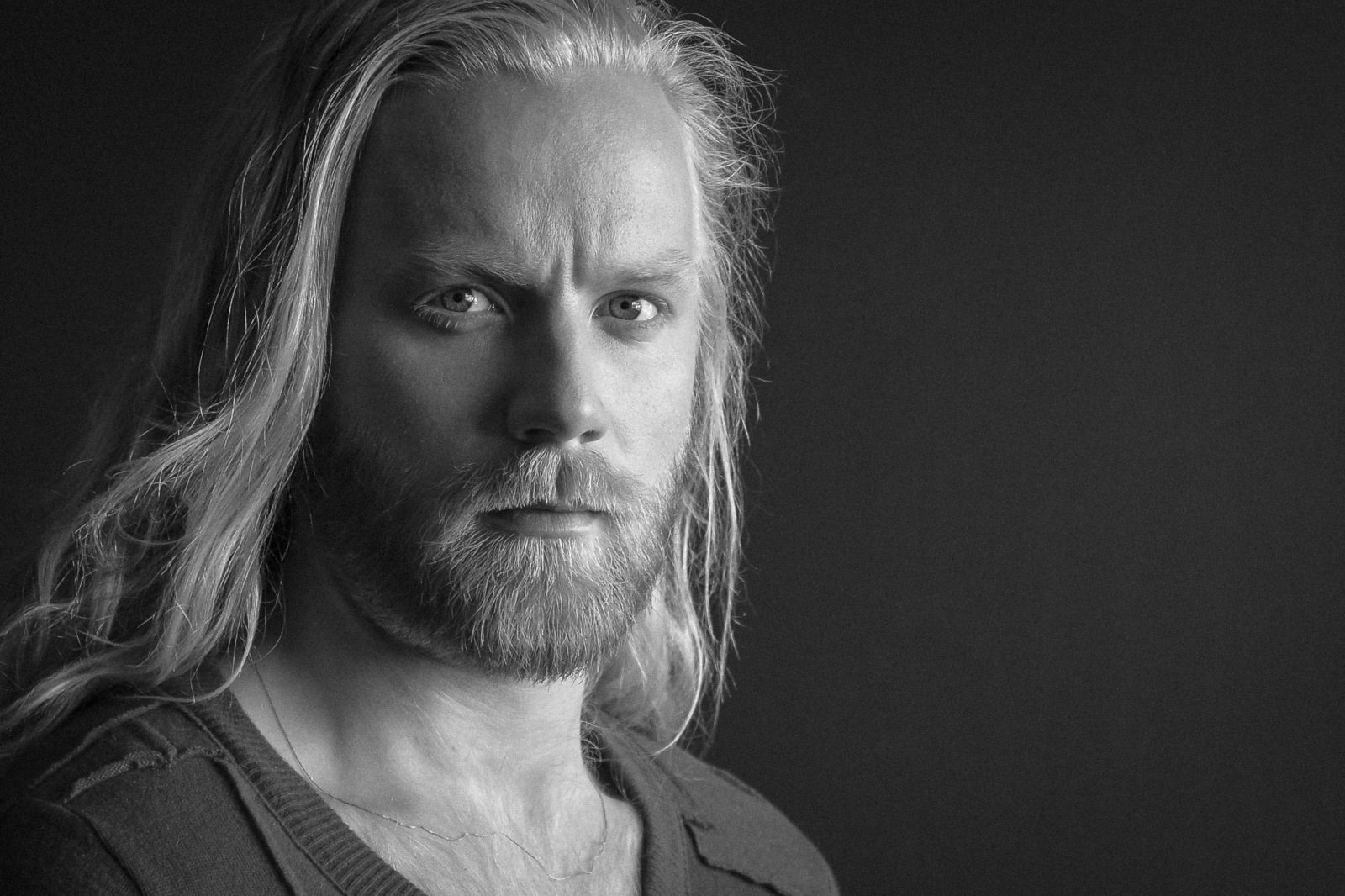 Aug 2014
Nordic Playlist curator Högni Egilsson is exactly that kind of artist – a stalwart figure of the Icelandic music scene, having performed with a number of different outfits and bands throughout his career.
He's currently a member of the prestigious Icelandic collective GusGus, is a solo artist in his own right and is the main man behind the critically acclaimed group Hjaltalín. For most artists, so many projects would pull their personalities in many directions, but for Högni, these multiple creative outlets are essential to his craft.
Following a busy year of touring, recording and performing, Högni's most recent record came in the form of Mexico, released by GusGus just a few week's back via renowned Cologne based label, Kompakt. Mexico is the ninth album to have appeared from Reykjavïk's GusGus, a group formed back in 1995 as a collective creating videos and films. The band soon became recognised and celebrated for the thriving electronica that they were creating, and went on to make their music the main focus of the group.
Now, almost 20 years later, the line up has shifted completely and Högni, alongside Stephan Stephensen, Birgir Þórarinsson, Daníel Ágúst Haraldsson and Urður Hákonardóttir have become one of the most respected electronic collectives not just from Iceland, but from Europe.
To find out more about not only GusGus's activities (before they embark on their mammoth upcoming tour), but also more about Högni as an artist, we tracked him down to speak about his favourite Nordic music and how he balances so many projects all at the same time.
First things first. 'Obnoxiously Sexual'. Whose idea was the line and how did it get to be the title of the opening track of your new album Mexico?
'Obnoxiously Sexual' was a line which came up when me and a couple of friends were writing the song, Atli Bollason and Teitur Guðmundsson.
We wanted to write a song about a screaming love affair, a grim chase towards nothing.
When I presented the song to the rest of the band, they were impressed by these two odd components, obnoxious and sexual.  They liked the flashy, flamboyant, almost crude statement so we put it as the first song.
I think it gives the album a direct start.
Can you tell us a bit about the story behind Mexico – how the album came together, who worked on it, and what the concept behind the record is?
The story behind Mexico is a bit hard to gather.  It was created by Biggi Veira, Sephan Stepehensen, Daniel Ágúst and I, with additional writing and singing by Urður.  Some of the writing and development was done in a summer cottage at the beginning of 2013.  There is not an actual concept behind the album, it is more of a musical direction that we initially wanted to trot.  The title Mexico can be interpreted as a metaphor for the continuing pursuit of the humans to go West.  At least that's the present truth regarding the meaning of the title.  The truth may change naturally, because of its dynamic nature.
You've got a huge European tour ahead of you. What is the thing you're looking forward to the most, apart from playing new material?
We are excited to go on this pan-global musical venture.  As far east as Siberia and, as west as LA. I think that shows the common universality that music has. It speaks to everyone on a diverse level and is a good reminder of the fact that we all share the same needs and wanting from this world.
It's a pretty common way to share music these days, creating playlists, so do you put together your own favourite tracks and share playlists with friends much? If so, what's usually on them?
I don't put a lot of playlists together and absolutely don't share them with anyone.  Most of the music I listen to is either –
A; the music that i'm creating myself, recorded or played
B; music that I listen to at home, which is often instrumental music from the classical sector, Josquin De Prez to Bach to Sciarrino, or
C; music that I listen to in clubs which is most often anonymous music, at least if we dive to the proper Underground.  I try to love music, but somehow it breeds a lamenting state.
As well as GusGus, you're also a member of Nordic Playlist favourite Hjaltalín, Gluteus Maximus and then there's your solo project HE… They're all very different projects, so how do you manage to divide your time between them all? And what things are special to you about each music project you work on?
I've been obsessed by music since I was a little kid so all facets relate to me.  So it's not necessarily a matter of finding time to make it.  There is a certain emptiness that comes along with it but I guess that serves as a staple for the intangible. It's vicious and calm, music. Celebrates it all, the whole spectra. Inner and outer, Subjective and Objective. Man vs The World. I try to write about it. Love and Google.
It seems like you've had an incredibly busy year so far, kicking things off at Sonar Reykjavík and then releasing the new album a few weeks back – what have been some of the highlights so far?
I also wrote a piece for the Reykjavik Wind Quintet performed at the Concert Hall in february. Made music for a Theater piece which was premiered in the City Theatre.
Opened the Reykjavik Art Festival with a big performance for two churches in Reykjavik – Hallgrímskirkja and the Catholic church, Kristskirkja. The performance was held in open air by the lake. The piece is entitled Tuurya. It was quite spectacular to take part in and am very grateful to everyone who took part.
HE is still being worked on. President Bongo, who is producing the album, and I have just started the last phase of recording and writing, along with my writing partner for this project, Atli Bollason.  Both fantastic artists.
The Nordic Playlist is all about discovering music from the Nordic countries through recommendation – so can you tell us about a Nordic artist/album that is particularly special, memorable, or has been particularly influential on you?
What comes straight into mind is the album, Jazz pa Svenska by Swedish pianist, Jan Johansson. It came out in 1968.
And finally, what does the rest of the year hold for you? What are you most looking forward to, and what can you reveal of your plans for the rest of the year? 
Plan is simple;  More.
www.gusgus.com
www.facebook.com/pages/GusGus
www.twitter.com/Gusgus_Official