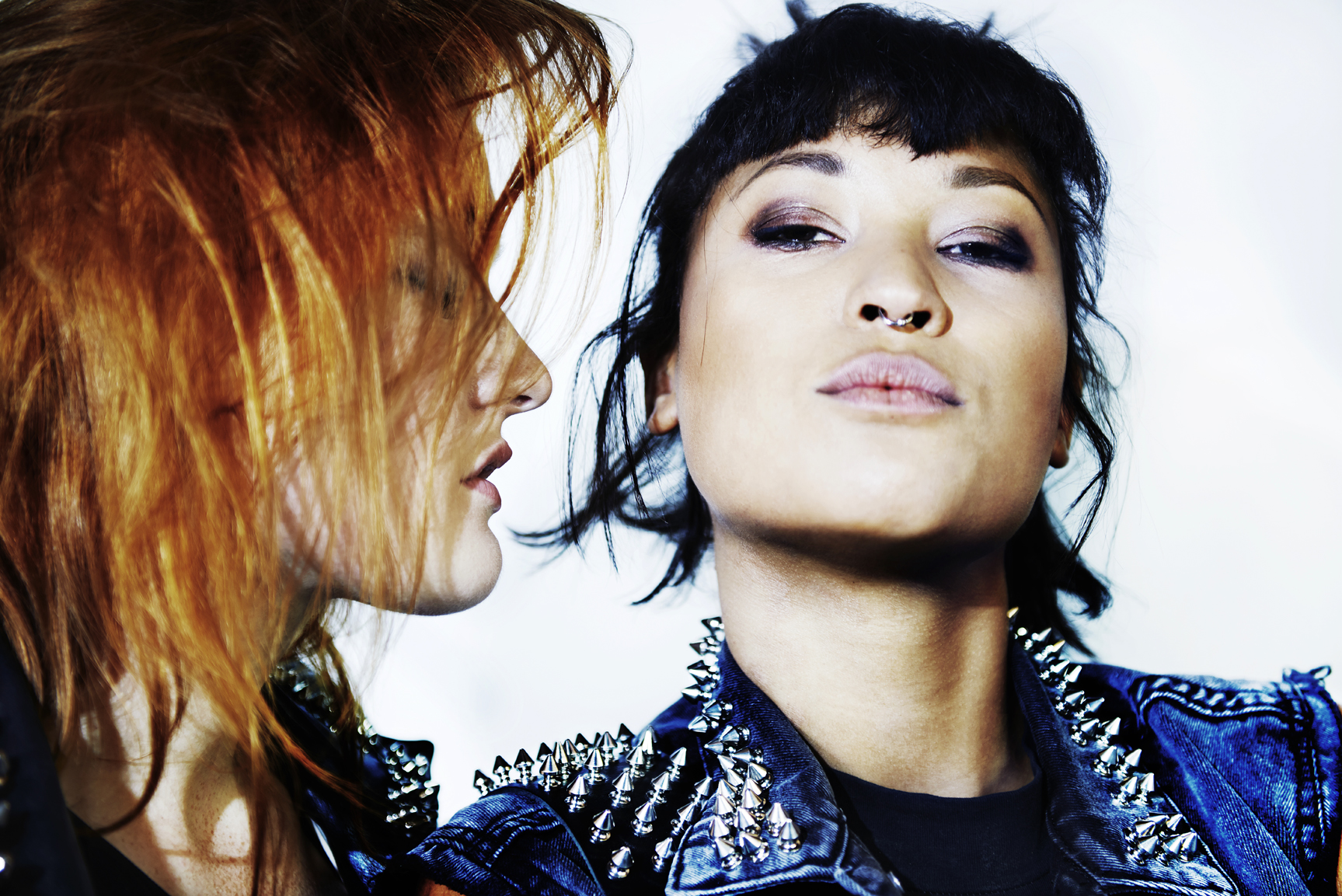 Aug 2014
It all started when Caroline Hjelt and Aino Jawo released their smash hit single 'I Don't Care (I Love It)' in the summer of 2012 – a track which would propel them to main stages and TV screens around the world.
Their eponymous debut album was released later that year, and since then the pair have embarked on tours supporting the likes of Katy Perry and Miley Cyrus, as well as releasing a number of further hit singles, notably 'Girlfriend', 'All Night' and their most recent release 'Get Lost'.
It's been a roller coaster ride of a few years, taking the duo from their native Sweden to reside in the US and to dizzying heights of notoriety which have marked this pair as one of the hottest Swedish duos around.
Icona Pop are now preparing to bring their much acclaimed live show to Gothenburg's prestigious Way Out West Festival alongside the likes of Neneh Cherry and Robyn & Röyksopp – so we caught up with the pair to find out what they have in store for their performance, and which Nordic artists inspire them the most…
Your latest track 'Get Lost' recently became available, as a first glimpse of what to expect from your next album. What new influences and ideas are you aiming to bring to the new record?
We've been through so much the past year and we have lot to tell the world. So much inspiration is floating in our body so we are so eager to get into the studio an create. 'Get Lost' is a little glimpse of what's coming on the other album.
Can you tell us about some of the tracks that you've selected for your playlist today and why you selected them/what you like about them?
It's everything from Finnish tango that we both grew up with, to new music from artist that we know. The playlist is pretty spread out but that explains our music taste and reflects how we are as people as well.
After living in the US for two years, are you still up to date with the Swedish music scene?
We love the Swedish music scene. That's where we come from and you can always hear in our melodies, that we are a Swedish band.
So which artists from Sweden would you highly recommend we tune into? Any old and new favourites?
Tove Lo is amazing. She is such a talented woman and an amazing song writer.
You're all set to play Way Out West in Gothenburg – what should we expect from your show there? Have you been to the festival much before?
We've been to Way Out West once… Think it was 2 years ago.. It was chaos but in a good way. We can promise you a love fest and a lot of energy on stage. We recommend you to wear dancing shoes.
The Nordic Playlist is all about discovering music from the Nordic countries through recommendation – so can you tell us about a Nordic artist/album that is particularly special, memorable, or has been particularly influential on you?
There is so much good music coming from here. Remember the first time I saw Bjork at a small festival in Sweden called Arvika festivalen. Think it was 2001. That show was so beautiful, she looked so strong and the inspiration that I was filled with after I left the show was amazing. I just wanted to go back home and write music.
And finally, what does the rest of the year have in store for you?
We are recording our album right now here in Sweden. Then it's going to be a long tour in the US and also South America. We have a lot of things going on, but we can't really tell you right now… But keep your eyes open for some surprises!
www.iconapop.com
www.facebook.com/iconapop
www.twitter.com/iconapop