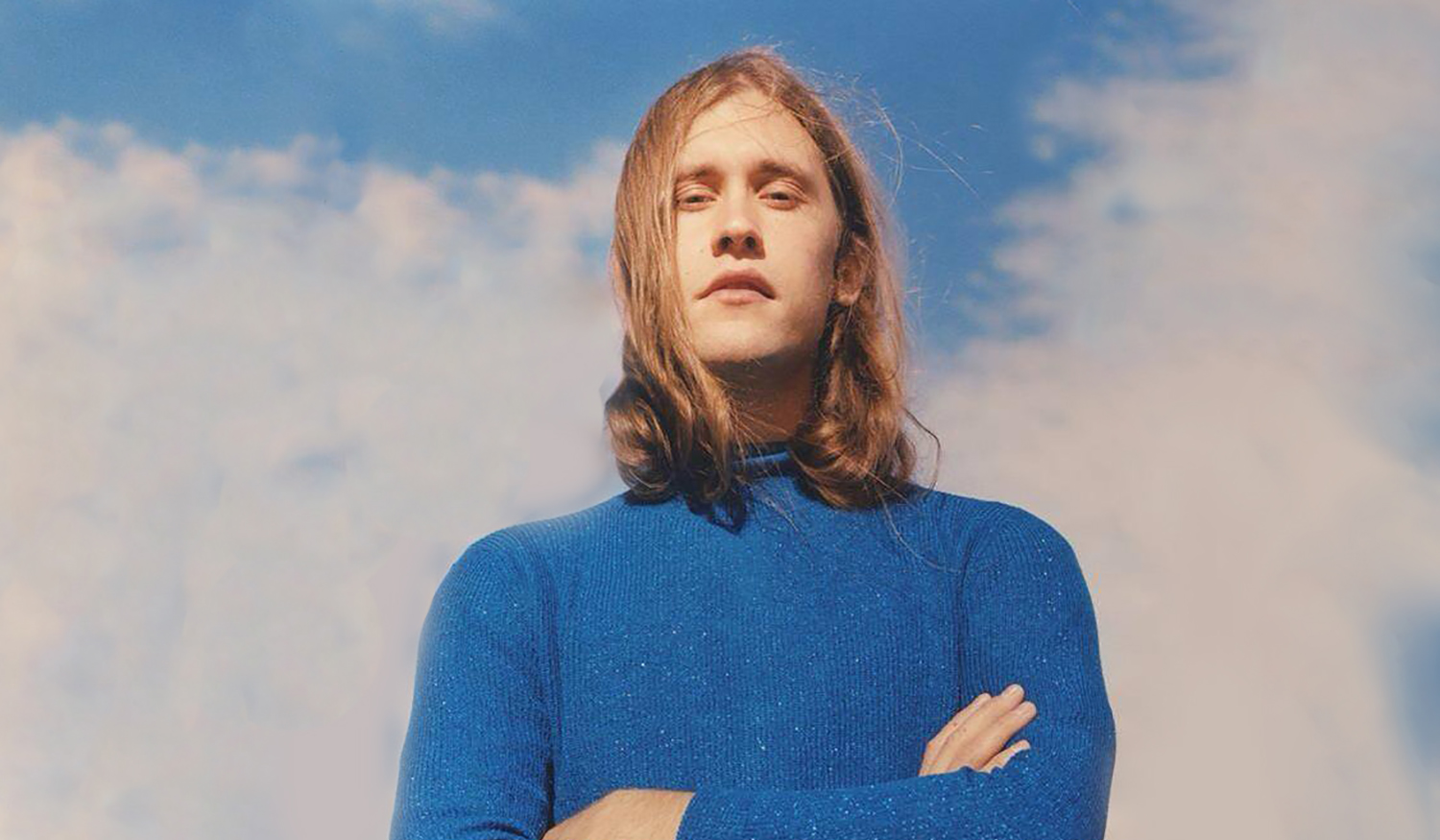 Jul 2014
This Helsinki based musician has already established himself as one of the most selected artists in the history of the Nordic Playlist…
Appearing in selections from the likes of Sweden's Jenny Wilson, Finland's Jori Hulkkonen and those of the curators of Flow Festival, Roskilde, Iceland Airwaves and by:Larm, Jaakko Eino Kalevi has proven himself to be one of the most exciting emerging artists from the 'land of a thousand lakes'.
Although he's been a stalwart figure on the Helsinki music scene for a few years now, it's the last 12 months that have seen Jaakko rise to the forefront more than ever before. He released his much anticipated EP Dreamzone in the closing days of 2013, with the saxophone-clad track 'No End' paving the way for a huge amount of critical acclaim from fans around the world.
The EP was his first release for Domino imprint Weird World Recordings, and in turn, was the first ever Nordic release for the Domino family and the year that's followed has taken Jaakko to the main stages of Roskilde, mountain tops in Norway, and he'll soon be gracing the stages of his hometown music celebration, Helsinki's Flow Festival, too.
So press the 'play' button just above to stream some of Jaakko's favourite Nordic tracks, and read on to hear about some of his highlights from the past 12 months, and the stage invasion/birthday celebration that he's planning for his appearance at Flow…
You seem to have been incredibly busy since you released the Dreamzone EP last December, we've seen you touring all over the place, DJing, collaborating…  where has been the best place you've visited?
Roskilde was one of the best gigs ever, I have to say. I was expecting a club gig in Copenhagen but it was at the festival site and there were so many people in the audience.
Can you tell us a bit about your newly released Yin Yang Theatre EP, especially what the title of the first track to appear 'Pass The Cat' means?!
I was in New York some years ago and my friends there had a cat at their place they used to pass around on their shoulders. So it's like a game where you pass the cat forward without hands. I haven't figured out any other rules yet.
You just got back from playing Træna festival in Norway, and Gagnef in Sweden – we saw some great photos from the two events! Can you tell us about your experiences there, and what went down at the shows?
It was an epic journey. I had my old friend Henri to play drums with me for the first time and it worked out well. We formed our very first band together with him in 1995 called Masterpiece.
The trip to Træna was so long and the boat broke down making the ride last 6 hours instead of 3. Some people claimed they saw whales on the way. When we got there we ate some whale meat, climbed onto a hill called 'the Nipple' and swam in the Norwegian sea. Gagnef was a more normal festival experience. There was a river where we went to swim and the show was maybe the best ever!
You'll be playing Flow Festival in Helsinki this year – what do you have in store for your performance there? And for those that have never visited the festival before, what should they expect?
I'm planning to have as many people on the stage as possible. Haven't thought about it further yet. It's my birthday on the Flow weekend! Expect a compact, civilised festival where you cannot move with around with your drinks. And I heard that the security checked someone's matchbox at the gate too.
How do you find the music scene in Helsinki – is it a cool, creative place to live and work? And if you had to take someone on a tour of your favourite spots in the city, which places would you definitely take them to visit?
I think the scene is very active. Almost everyone has a band there that is healthy. The experimental music scene especially is good.
I would take people to Orion to watch movies and then to Sibelius park to relax.
At the Nordic Playlist, we like to help people to discover music from the Nordic countries through the recommendation of their favourite artists – so as our curator, can you tell us about a Nordic artist or album that really left a mark on you?
I have to admit that I'm the most familiar with Finnish music so my influences come from there. 'Quantum Rider' from Larry And The Lefthanded was very influential although I got it as a Christmas present when I was sick and I drank too much tea. So always when I listen to that album it reminds me of that.
Did you make a lot of mixtapes when you were younger? Do you remember the first you ever made?
I think it was pretty late after I started DJing maybe in 2002. I only had one turntable so it was half of my own hip-hop beats and half some soul and jazz like Jerry Butler and Curtis Mayfield…
And as good as it is to give a mixtape, it's even better to receive one – so has anyone ever made a mixtape or a playlist for you?
When I was little our neighbour used to bring us cassettes that were titled "Hyvää Sekalaista" meaning something like "Good mixed styles". They were usually full of Eurodance.
Which artists from Finland would you highly recommend that we check out? 
I would recommend Long-Sam who just released his new album SHOUT. 'Kukin Kaappiaan Selässään Kantaa' by Kuusumun Profeetta is something to recommend as well. 'The Job' by Op:l Bastards is also very good! Melting Hearts is something bubbling under.
And finally, what does the rest of the year hold for you? What are you most looking forward to, and what can you reveal of your plans for the rest of the year?
I'm looking forward to finishing my album and then I'm very excited to go to play Iceland Airwaves because I've never been to Iceland. Also I made a song with Kasper Bjørke for his next album and it turned out to be good. And then I'm going to my friend's wedding in Japan and that's something I really look forward to.