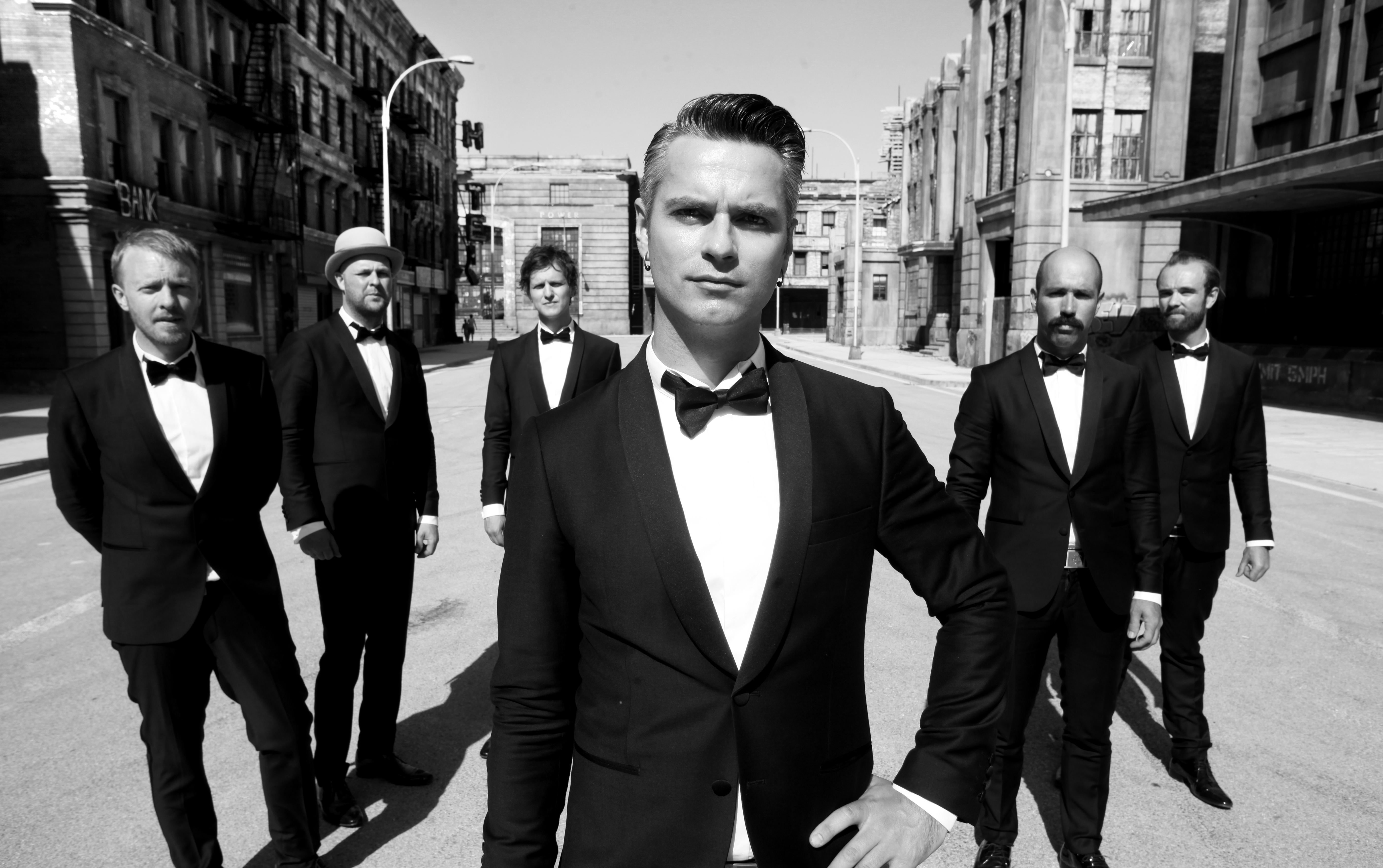 Jul 2014
Janove has played the part of vocalist and songwriter for the renowned Kaizers Orchestra throughout the band's lifetime, and has also released work as a solo artist in the shape of 2004's Francis' Lonely Nights. 
Not only that, but he's produced albums for other carefully selected Norwegian artists and has worked on the production of a number of musical theatre projects – one of which, Janove reveals in our interview, is currently underway.
Kaizers Orchestra achieved remarkable success throughout Europe during their career, with the band releasing five albums before launching their Violeta Violeta trilogy in 2011 and 2012. During this time, this award winning group were widely recognised as not only an exceptional live proposition, but also a creative, playful force who strived to make each release interesting and unique.
In 2013, the collective embarked on a Siste Dans Tour (Last Dance Tour) after announcing that they'd be taking an extended break. That doesn't meant that the lives of Janove and Kaizers Orchestra have been quiet over the past few months though – in fact, far from it. To find out what's been happening in the world of the Kaizers since then and which new ideas are taking shape, we caught up with Janove who sheds some light on his future projects, and introduces us to ten of his favourite Nordic artists.
Have you ever made a mixtape, or a playlist for anyone? If so, what was on it, who was it for and what was your method?
When I grew up we made "best of" Janove cassette tapes. It usually contained the music I would listen to that year from the favourite artists at the time. We gave this to our friends and shared mixtapes in that way.
Has anyone ever made a mixtape or a playlist for you? Can you remember what your favourite track on it was?
I remember Geir in Kaizers made one for me when I lived in France. Of course I had no influence from Norwegian music there, so he sent a tape with Norwegian artists on it. From that I discovered the Norwegian band Seigmen.
It's been almost a year since Kaizers Orchestra completed your farewell tour – can you tell us about your memories of that tour, and some of the highlights?
Too early to talk about it, unfortunately. I am sure that later in life, I will look back on the tour of 2013, but now it hasn't even been one year. I tend to think more about what I am doing now and what is in the near future and am excited about that. Guess you can ask me again in 10 years.
So what have you been working on in the time since taking the live show off the road and now?
I have been busy with a lot of different projects. I have worked on some film-music and music for the theatre. I have been writing songs for others and produced an album for another artist. Geir and me are working on a musical. I am basically doing the same as before, except going on tour. I am happy that I have so much time to compose new music at the moment.
We're very excited to hear about the musical that you're composing with Geir – can you tell us anything more about that?
It's way too early, unfortunately… When we thought of making a musical, we decided to use a lot of time to develop this. We do want to make it as good as it can be and bring something new to the musical scene. That requires time and a lot of work, so we have a 5 year plan for the project.
Here at the Nordic Playlist, we're all about discovering music from the Nordic countries through the recommendation of artists that we love – so can you tell us about a Nordic artist or album that has been particularly influential on you?
I would probably say Kings of Convenience. In 2001, I remember that three albums were released on the same day in Norway. These were Ompa til du dør from us, Quiet Is The New Loud from Kings of Convenience and Radio AM by Röyksopp. A very good day for Norwegian music.
Can you tell us about some of the tracks that you've selected for your playlist today, why you selected them, what you like about them?
Kashmir – I discovered them as we had the same booking agent in Denmark. Then we started to play on the same festivals, so we are in a way good colleagues. I also like Kashmir  as they sometime sound a bit like Radiohead, which has been my favourite band. This track is one of their best I think. Ásgeir Trausti – I discovered this as one of the guitarists in Kaizers – Terje – tipped me about him. I hear a lot of new music through recommendation from other musicians at the moment.
Which artists from Norway would you highly recommend we tune into? Any old and new favourites?
If you haven't heard Susanne Sundfør you should definitely tune in to her songs. I think she is one of the best artists we have from Norway. Also think that people in Sweden and Finland could hear some of Thomas Dybdahl. He is well known in Denmark and Norway, but might be new to listeners in Finland, Iceland or Sweden.
And finally, what does the rest of the year hold for you? What are you most looking forward to, and what can you reveal of your plans for the rest of the year?
I will continue composing music and work on the projects I have started this year. I'm having a great time composing, and not being in the spotlight all the time for a while.
www.kaizers.no
www.facebook.com/kaizersorchestra
www.twitter.com/kaizrsorchestra