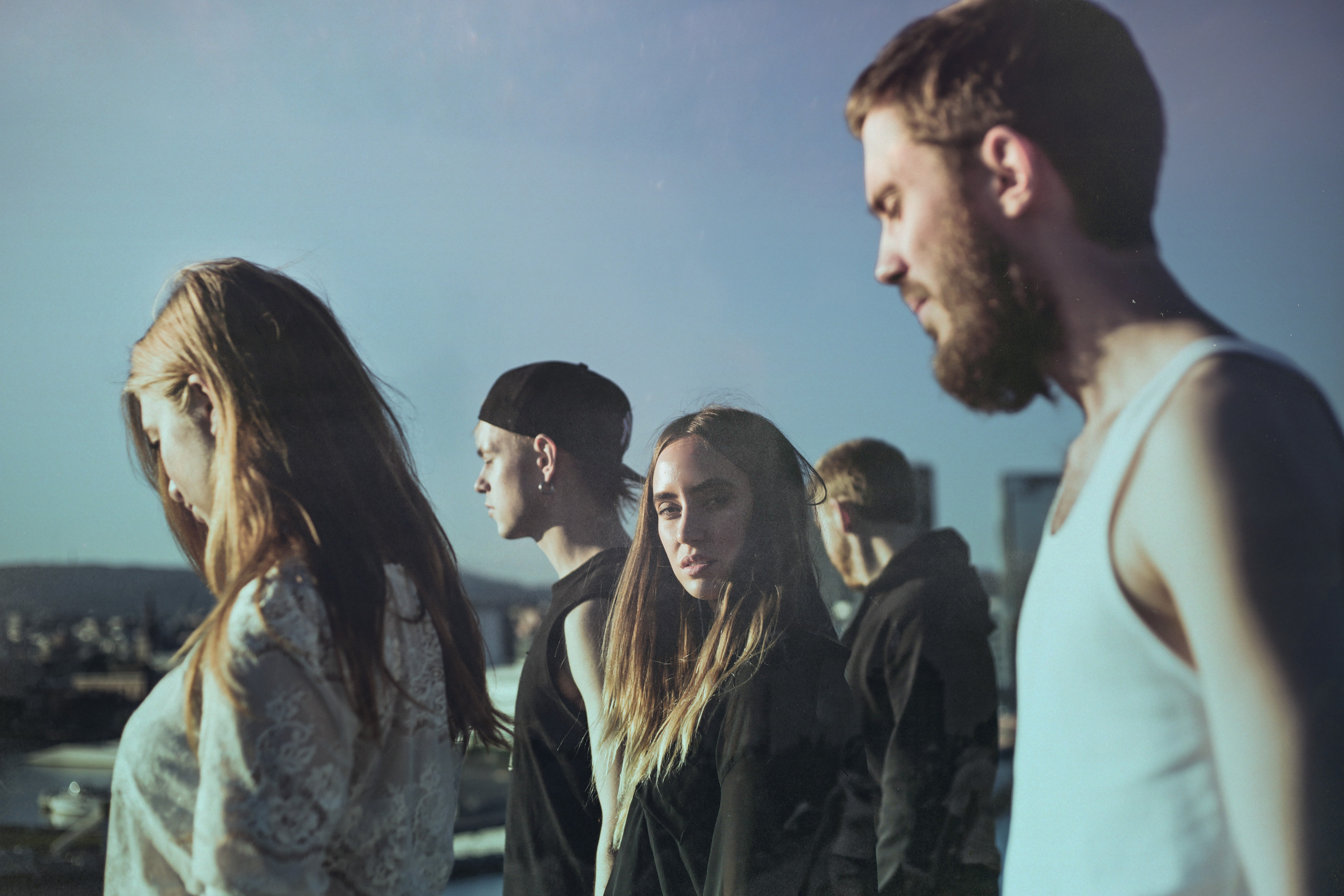 Jun 2014
Highasakite have had a phenomenal year so far – a year packed with international touring, critical acclaim and to top it all off, a number one album.
The Norwegian collective released their debut album All That Floats Will Rain back in 2012 and multiple tours ensued, leading the band away from their native Oslo to visit the States, the UK and to take their beautifully crafted, outstanding live show on the road.
Two years later, and their long awaited follow up album Silent Treatment is now finally available. Released earlier in 2014, Silent Treatment jumped straight to the top of the Norwegian album charts – a well deserved accolade for a band that has spent the past few years perfecting their unique and hypnotic brand of soaring pop – fusing playful, off kilter lyrics with sumptuous, yearning melodies. Their striking harmonies have never sounded as spirited or poignant, and the band have been working hard to ensure that their unmissable live show matches the quality of their latest album – if their acclaimed performances at the likes of SXSW are anything to go by, they're certainly on the right track.
The band have freshly returned to Norway following their first ever Asian tour, and are now set to take their endearing tales of adventure and lost love to a string of festivals, with performances at Hovefestivalen, Slottsfjell, Øya, Way Out West, Green Man and Berlin Festival (among many others) already pencilled in. In a little bit of down time between shows, we caught up with Highasakite's Trond Bersu to find out who are the band's favourite Nordic artists, to hear what went down on tour, and what the perfect setting to listen to Highasakite's music is. Tune in to the Nordic Playlist by clicking the 'speaker' button just above!
It looks like you've had a pretty incredible time since the release of Silent Treatment, and congratulations on it reaching number 1 in Norway! Can you tell us a bit about the reaction you've received and the places that this album has taken you to? And if you had to think of one lesson you learnt while making the record, what would it be?!
We received great reviews in the Norwegian press, I think we got 8 6/6 reviews, and the rest was 5/6. Later we have received great reviews abroad as well, and we have toured the whole year so far, USA, UK, Europe and Asia.
We spent a lot of time making the record, and we did it all almost from scratch in the studio. Next time we'll probably spend more time to produce the songs before we go into the studio.
Silent Treatment is an incredibly special album, can you tell us what your ambitions for it were when you were writing and recording it?
The ambition was to make music that would put us and hopefully the listener in a certain mood, to create images for the listener and make an album with depth – an album you can listen to several times and still discover something new.
What would you recommend as the best setting to experience your album?
With headphones, alone, on a 5 hour bus ride through the night.
Do you remember the first mixtape/playlist you ever made? What was on it and who was it for?
It's hard to remember, but I think it was for an UK blog or something…
Has anyone ever made a mixtape or a playlist for you? If so, can you remember what your favourite track on it was?
No one has ever made a mixtape just for us, but I have seen that a lot of people make mixtapes with Highasakite songs… all are favourites!
You've just finished up a tour in Asia, can you tell us a bit about that? How did you find the crowds, the reaction – did you get a bit of time to explore? Any extra special memories?
Great crowds, and a lot of people showed up! We had some time in Tokyo, and I think that Tokyo became everyone's new favourite city. It's like a different world…
And what should we expect from your forthcoming festival shows? You've got a busy summer of festivals ahead!
A well produced live show with beautiful lights, mystery and a band on top form!
The Nordic Playlist is all about discovering music from the Nordic countries through recommendation – so can you tell us about a Nordic artist/album that is particularly special, memorable, or has been particularly influential on you?
For me personally, it's Lykke Li's Wounded Rhymes, the drumming on that record opened up a new world for me.
Can you tell us about some of the tracks that you've selected for your playlist today and why you selected them?
In general these are bands and artists that we have discovered, or listened to for a long time, like Sigur Ròs. We've been listening to them for years. We discovered MØ after playing alongside her at Ja Ja Ja in London, and at SPOT Festival in Denmark. It's really cool that things are going so well for her right now!
Which artists from Norway would you highly recommend we tune in to? Any old and new favourites?
Old favourites: AHA
New: Susanne Sundfør
And finally, what does the rest of the year hold for you? What are you most looking forward to?
We're going to Australia this September! That's awesome! We're also going on a tour in Europe somewhere and hopefully the US. It's all gonna be great!
www.highasakite.no
www.facebook.com/highasakitemusic
www.twitter.com/Highasakiteband
www.youtube.com/user/Highasakiteband