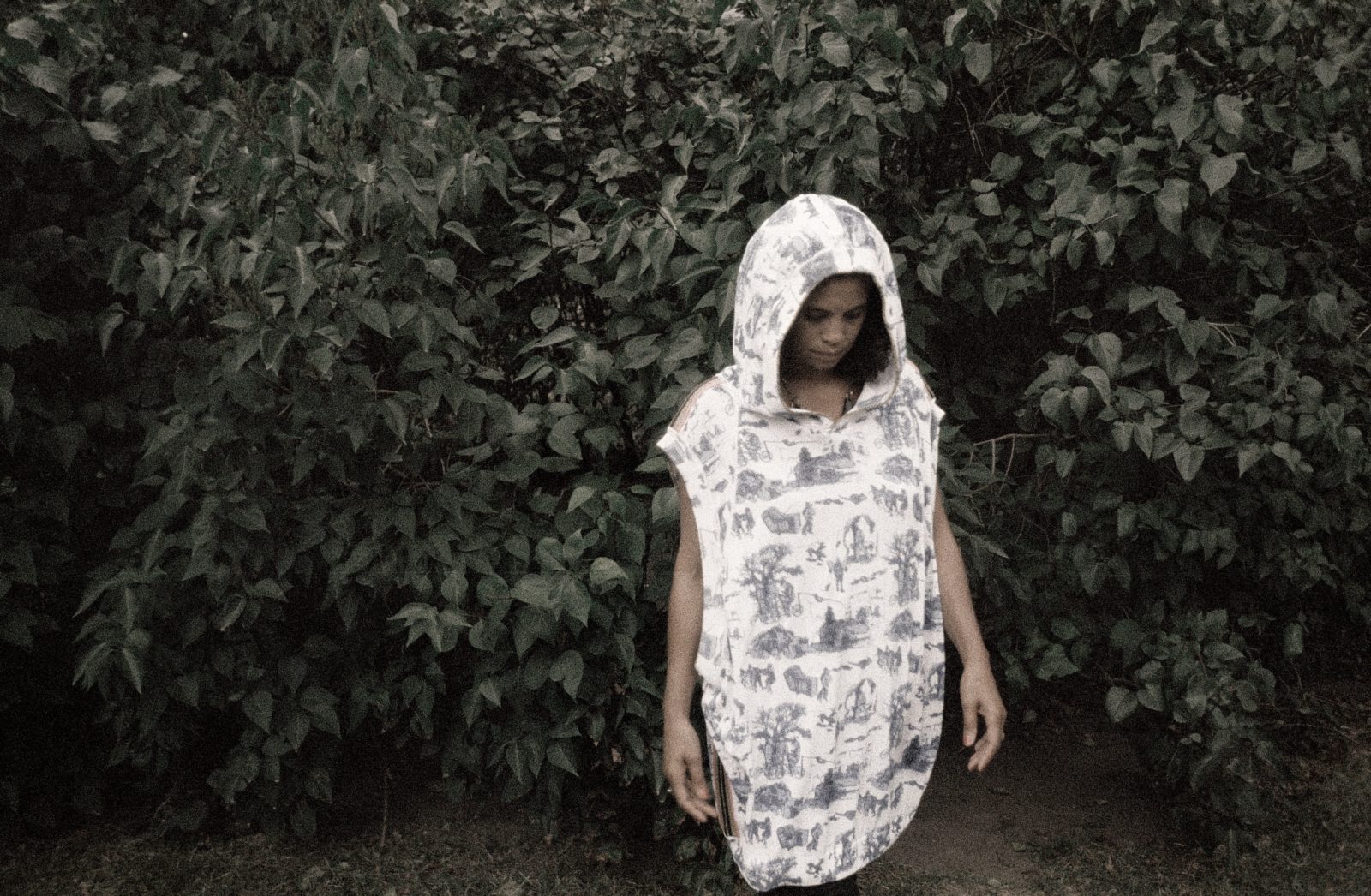 Jun 2014
Having kicked off her career with the now classic track 'Buffalo Stance', Neneh has since gone on to perform alongside the likes of Pulp, Gorillaz, Groove Armada, Kleerup, and CirKus, releasing her last solo album Man back in 1996.
Now she's back, having released the outstandingly original album Blank Project back in February – an album on which she worked alongside Four Tet, Robyn and her long time musical partner Cameron McVey.
Blank Project boasts an array of emotionally charged lyrics accompanied by raw beats and textures, placing Neneh's unique vocals centre stage and surrounding them with memorable melodies. It's an inspired and imaginative effort from an artist who revels in experimenting with different genres and styles, as well as playing with the idea of musical diversity.
We're very excited to reveal that Neneh Cherry is the curator of this week's Nordic Playlist, so click the 'play' button above to hear her hand picked selection of Nordic tracks and artists, and scroll down to read an exclusive interview with this inimitable musician!
First of all, we want to be very honest about the fact that we absolutely LOVE Blank Project, and have spent hours dancing away to it since its release! How did it feel to get a new solo album out there, and were you nervous about it at all?
ThanXxx for the love! It's not really such a 'solo' album seeing as how I do everything I do with Cameron (McVey aka Booga Bear) and a few other long timers like Pauly Simm, and on this album I co-wrote with Robyn, Four Tet, The Child Of Lov and of course Cameron, but it feels great!
Whenever one finishes something, there is a certain amount of fear about how it will go down but there's also the reality of 'it is what it is' so… I guess mixed feelings there.
And how have you enjoyed the period since the release, the live shows, the reaction and so on…?
I guess I have been too busy to think about it. All the love from the blogs and the people den has been a truly humbling experience. it's a VERY personal piece of emotive outburst so it hits home BiGTiME when it's appreciated.
Your career has involved a number of collaborations – would it be fair to say that you find real inspiration in working alongside others? Which collaborations have left the biggest mark on you?
I LOVE working with other folks but again, as part of a team – it's as a team that we reach out and collaborate but it's a GREAT feeling when different styles fuse together. I have LOVED all the collabs (Massive Attack, Youssou N'Dour, Gorillaz, Chrissie Hynde & Cher, Groove Armada, The Child Of Lov (may he rest in peace), Michael Stipe, Gang Starr (may Guru rest in peace), RocketNumberNine, Jungle Bros (baby Bam BiG UP!!!), Four Tet, Portishead, Loco Dice, Cooly G, Lee Bannon, The Thing, Villalobos & Loderbauer, Masters At Work, Peace Bisquit… phew, there's too many! But most of all I love to collaborate with my long suffering partner Mr B Bear 😉
Robyn is another artist who's a fantastic collaborator, and 'Out Of The Black' is absolutely one of our favourite tunes of the year so far.
What is so special about the musical relationship between you two? And have you heard much of her work with Royksopp?
I LOVE working with Robyn and I LOVE what i've heard of her Röyksopp collab.
What would you say is the biggest musical lesson you've ever learnt?
Own it.
How do you find the music scene in Stockholm now? There are lots of releases from loads of exciting artists at the moment – does it feel like an especially creative place to live and to work?
Funny, i'm not really in Stockholm any more. I was there for a few school years (youngest daughters had to get through school!) but it IS a great place to hang out. I didn't work so much there mainly because Mr Bear is more in London and our studio is in our house there. But our brother Conny Lindstrom lives in Stockholm so we listen to what he has to tell us about our music a LOT.
The Nordic Playlist is all about discovering music from the Nordic countries through recommendation – so can you tell us about a Nordic artist/album that is particularly special, memorable, or has been particularly influential on you?
There's this new kid who we're thinking of signing to our production and management company (The Cherry Bear Organisation) and label (Brown Rice) but i'm not gonna tell you his name 'coz loads of other folks will try and steal him from us! I LOVE Fatima, she's a friend of my daughter Tyson (lead singer in Panes). I suppose Panes are half Nordic and I LOVE them!
Do you remember the first mixtape/playlist you ever made? What was on it and who was it for?
Prince Far I, Gregory Isaacs, The Slits, Dennis Brown, Buju Banton, Suga Minott, Jackie Mitto, Freddie Mcgregor, The Clash, X-Ray Spex… and it was for my New York family den.
Has anyone ever made a mixtape or a playlist for you? If so, can you remember what your favourite track on it was?
The late great Ray Petri made me one with some KiLLER old skool reggae jams and some bad arse R&B… BiG UP BUFFALO!!!!
Can you tell us about some of the tracks that you've used in your mix today and why you selected them?
Fatima – Ridin Round (Sky High) [SWEDEN]…. she's our girl. She's part of my daughter's London Swedish mafia.
Little Dragon – Let Go [SWEDEN]… a Swedish classic
Robyn & Röyskopp – Monument [SWEDEN]… Robyn is THE swedish classic.
MØ – XXX88 [DENMARK]… we tried to book her for the Shangrila stage as Glastonbury… she's way original.
The Thing – Sounds Like A Sandwish [NORWAY / SWEDEN]/… my boys.
Carmen Villain – Lifeissin [NORWAY]… my label mate and my girl in Oslo… she's a one off!
Rhye – Open [DENMARK]… don't know much about this 'un, we just liked it!
Retro Stefson – Glow [ICELAND]… or this
Emiliana Torrini – Tookah [ICELAND]… or this
Astrid Swan – In My Own House [FINLAND]… or this… we just dug them, but didn't really get too into who they are or whatever!
Which artists from Sweden would you highly recommend we tune into? Any old and new favourites?
Panes.
And finally, what does the rest of the year hold for you? What are you most looking forward to, and what can you reveal of your plans for the rest of the year?
Lots of shows, writing a new record, a few collabs, mush family time, many art galleries…
www.nenehcherry.com
www.facebook.com/nenehcherryofficial
www.twitter.com/misscherrylala