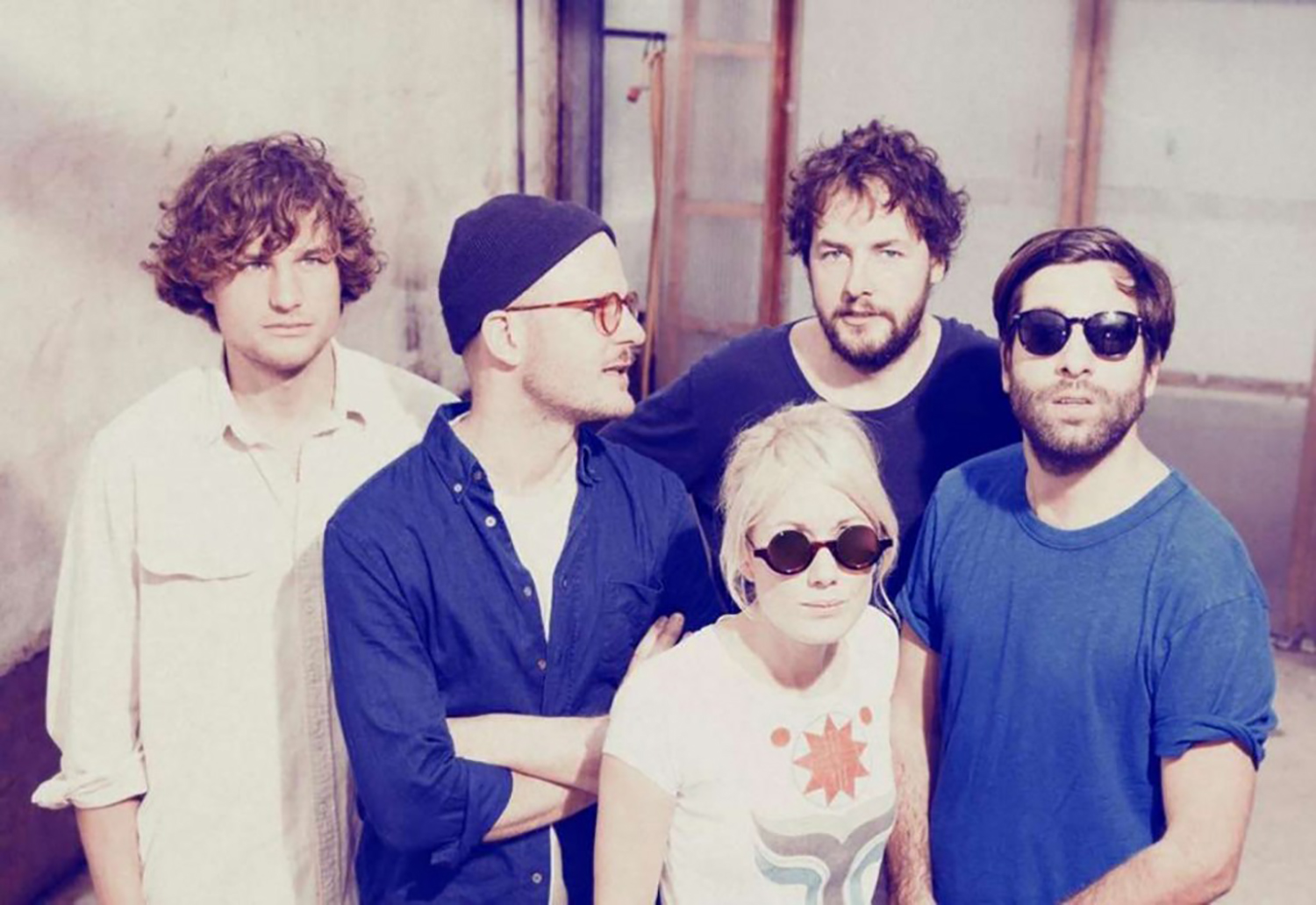 Jun 2014
The past 12 months have been incredibly busy for the band, seeing them celebrate not only 10 years since the launch of their first album, but also the release of their fantastic fourth record Optica.
Loved for their inventive indie pop and adored for the boundless energy that they bring to their live performances, Stockholm's finest are now back in their native town following a year on the road, so we caught up with the band's lead singer Adam Olenius to find out which are his favourite Nordic artists, and what the rest of 2014 has in store for the Shout Out Louds.
Where in the world are you at the moment?
Everyone is back home in Stockholm. We toured a lot last year and so far this year we've been spending time home with our families and friends. Trying to write some new songs, trying to survive the winter and trying to see old friends. Some luck so far.
Do you remember the first mixtape/playlist you ever made? What was on it and who was it for?
My first mixtape was for a girl called Johanna. I think I even made some comments in between the songs, I'm not sure. The highlight was 'One More Try' with George Michael.
Has anyone ever made a mixtape or a playlist for you? If so, can you remember what your favourite track on it was?
I thought that I would get a mixtape back from her but she just laughed at me and called me a dork. Obviously she had no taste in music… Or boys…
2013 was a hectic year for you guys, with a new record, the 10th anniversary of your first releases, loads of tour dates around the world… What would you say were some of the highlights?
Last year was great! The crowds were amazing and we had a lot of fun on tour. The strongest memory was probably from Mexico City. It was our first time there and everything about that city was amazing. That was also our first show where people had made bootleg t-shirts outside the venue! Biggest moment of our career – for sure. The tequila wasn't bad either.
And after 10 (11 now!) years releasing and touring in the music world, can you share some of the best tips you've learnt for surviving on the road?
A valid passport. Your best friends. A food guide. Cold beers and wine. A tour manager from Scotland.
From what we've read, you gave yourselves plenty of time and space to create the last record, writing individually as well as together and describing the string arrangements on the album as "Disney on drugs" and "warm mayonnaise"! What did you enjoy about this record-making technique, and is it a method you'll adopt for your future releases?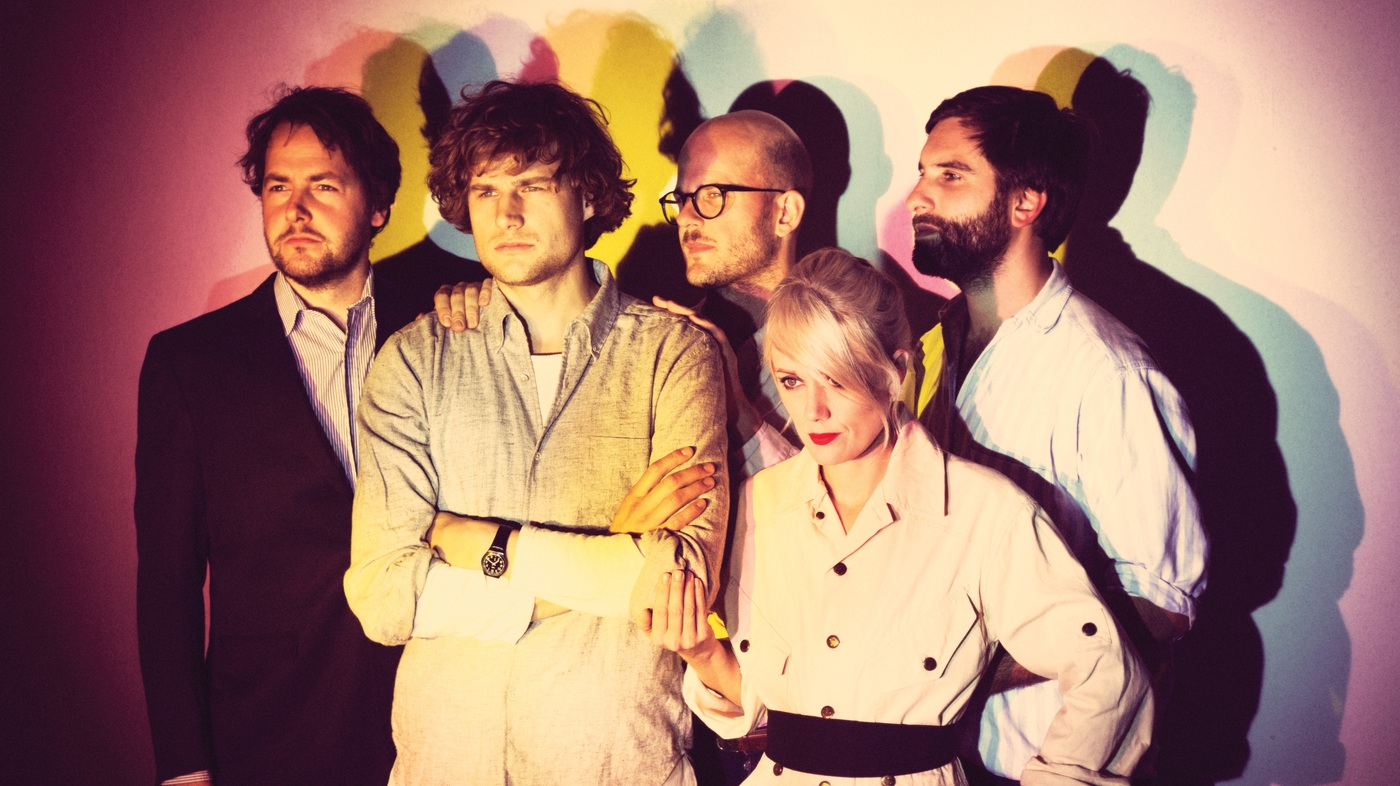 Optica was the first album we produced ourselves (co-produced by Johannes Berglund) and that was both exciting and frightening. We decided early that we wanted to write the album in the studio to explore new ways and new sounds. We had time to change parts around and add things like "Disney on drugs".
It was probably the best studio experience for us so far and to be more involved in the production is something that we want to adopt for the future for sure. But next time we can't afford being in the studio for two years!
What was your main ambition when creating last year's Optica record? Is that still your ambition for it now that it's a year old, or has its meaning changed or developed for you?
Our main ambition was to make a playful and bright album. And we tried to adapt that to our live shows as well so that ambition joined us through out the year. As soon as we're "done" with a record our minds are focused on the future, so it is somehow a closed chapter. But for every new album there are always things we bring with us from the old one. It's little bit like a necklace. We pick different pearls for different albums.
The Nordic Playlist is all about discovering music from the Nordic countries through recommendation – so can you tell us about a Nordic artist/album that is particularly special, memorable, or has been particularly influential on you?
Birthday by Sugarcubes is a record we listened to a lot. We even tried to do a cover of that song but that is like climbing Mount Everest. The chaos and the dreamy pop is just perfect. I bought the 12" at a record store in NYC on our first tour and gave it to my girlfriend (ex..) as a birthday present but took it back when she dumped me. Ha.
Can you tell us about some of the tracks that you've used in your mix today and why you selected them? 
It's a perfect summer mix. Some old swedish rock. Danish radio pop. Beach samba house. Like the great George Michael (again) just to say: something for the feet and something for the mind.
Which artists from Sweden would you highly recommend we tune into?
Any old and new favourites? 
Our friend Dante is releasing his record sometime this year. Dreamy RnB/pop. And always: Radio Dept – Sweden's finest.
And finally, what does the rest of the year hold for you? What are you most looking forward to, and what can you reveal of your plans for the rest of the year?
We're doing a few festivals this summer then we have plans to start recording demos in September. Then I'm going to spend four months abroad, L.A and Melbourne I think. Write music and visit friends. A new band baby just arrived 4 months ago and a new one is due in October.
www.shoutoutlouds.com
www.facebook.com/Shoutoutlouds
www.twitter.com/YesthisisSOL