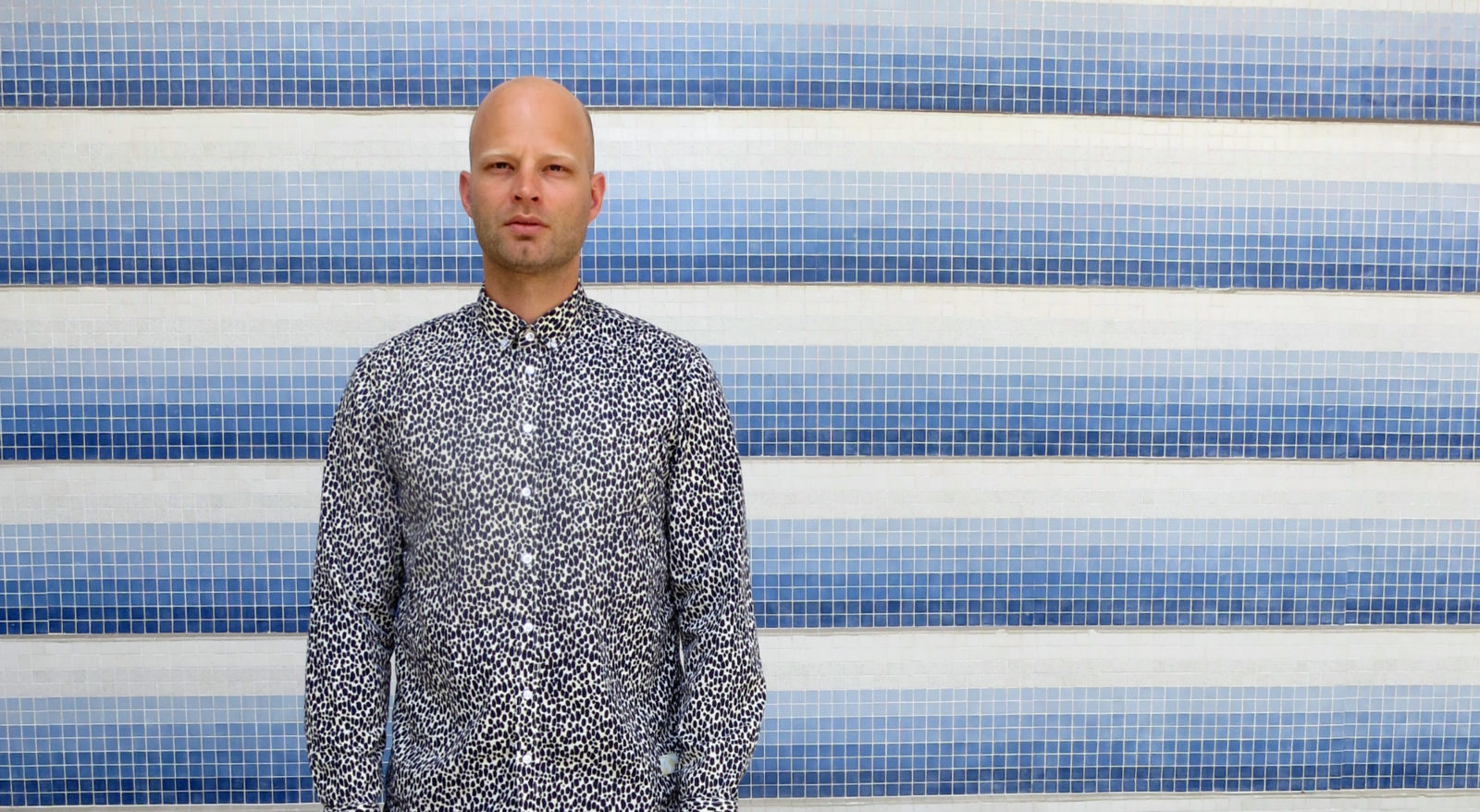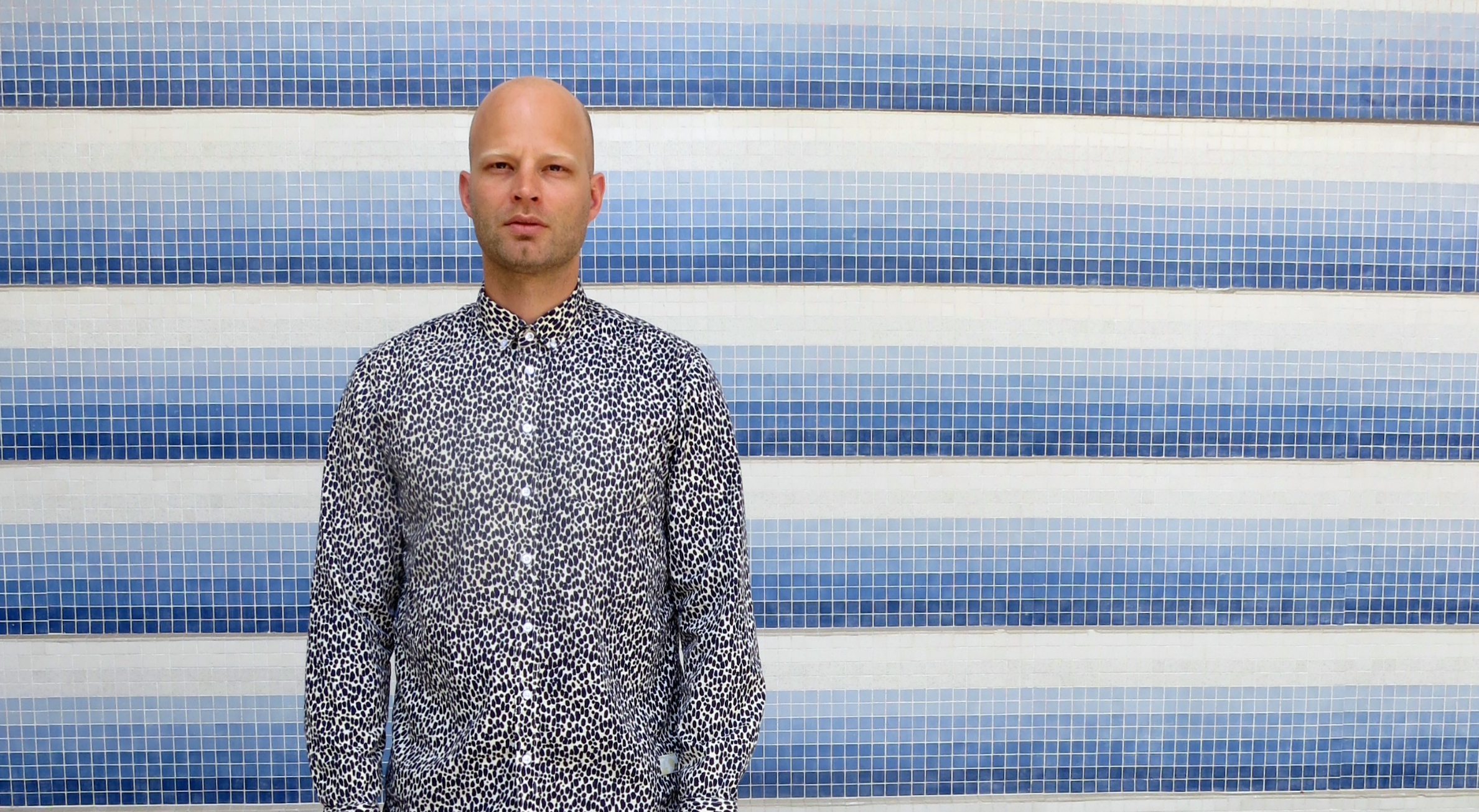 May 2014
He's an esteemed producer, a member of the almighty Danish outfit WhoMadeWho and the producer of albums for a number of promising artists emerging around the world.
With an insatiable appetite for an incredibly exciting music scene, 2014 is surely set to go down as one of his most productive years so far. Not only is Tomas preparing to release his second solo album in June through Secretly Canadian, but he released an album with his band WhoMadeWho back in March of this year and has already performed a number of live dates with both projects.
Tomas's new album is entitled Love Me, and is the follow up to 2012's debut solo record, the mesmeric Salton Sea. Love Me is an album created between the juxtaposed settings of LA and Copenhagen, and on which he collaborates with a number of incredibly talented musicians including Sleep Party People and Here We Go Magic's Luke Temple. It's an album which he describes in our exclusive interview as celebrating "imperfection" and one on which he fully embraces the spirit, freedom and creativity found in collaboration.
As busy as he is working on his numerous, enthralling projects, Tomas kindly took time out of his schedule to create an exclusive Nordic Playlist, and to tell us about some of his favourite emerging acts from Denmark, as well as the story of how his new album Love Me came to life.
We're extremely excited about the release of Love Me on the 9th June! Can you tell us about the process of putting the album together? 
The process was more like doing a 'regular album' than usual, for Love Me I had had quite some time in the studio where I could focus on just the record and nothing else, that meant a lot. But I still like it to be flexible and impulsive, so it's very important for me to keep that spirit in the music and in the process.
One of the ways I do this is to do what I'm good at and pick others that can fulfill my vision if I'm not able to myself. Nina [K] has been a very important collaborator, because most of the things she does fit very well with my vision. In general I like emailing instrumentals to people and see what comes back, it's very exciting, almost like fishing, there is a lot of waiting but suddenly there is big salmon on the hook.
You've worked with a whole host of collaborators lately, from Sleep Party People through to Gruff Rhys on your recent Record Store Day release – what are the main things that you look for in music-making partners?
Usually I use a lot of effort picking the right people to work with – it saves a lot of time and worry to work with people you connect with on some level, personally or even just taste-wise. All I work with, I admire their own material, so that's the most important: quality. But I find people very randomly, Nina was introduced to me, others I met on Soundcloud and others were found by my 'team'.
We've simultaneously had new music from you as a solo musician, and from WhoMadeWho – seems like you've had a particularly busy couple of months! Is it hard to balance having a solo project and a band releasing at the same time?
Yes it is, but not in my own head. I usually work on a lot of different stuff over the year, but I don't do things simultaneously in the studio. I do one thing for a few months and then I do something else for a while, I maybe go back to the first thing again – but always in longer periods so I get into the mindset for that specific project. I think it might be confusing for some people that I'm both a part of whomadewho and doing a solo project, but the way I see it, I'm a producer behind different stuff and my solo album is my personal playground and outlet.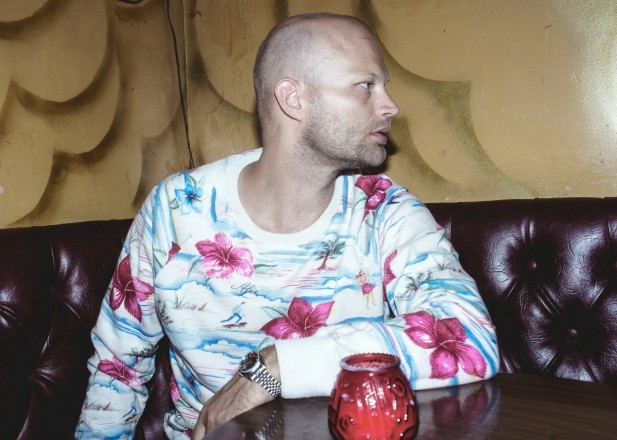 You played the Great Escape Festival in the UK recently, and claimed on Facebook that it was 'the first time since starting to play live that you could actually enjoy it. What was so memorable about the show, and what is the set up of your live show now?
I think I finally nailed the concept as I envisioned it, there is still room for new ideas and improvement, but the core is there now, and that made me feel safe. This made me enjoy it actually, playing instead of worrying about mistakes and the crowds reaction.
What would you say are the biggest differences between working as a musician in Copenhagen, and working as a musician in LA? What are the good and bad points of each?
LA is quite random, even on high levels, and that's both good and bad, people are late to studio-sessions, sometimes they don't even show up, but on the other hand you can randomly meet people that will very important to your career. I met Eddie [Chacon] (who is singing on 'Happy') in a 99 Cent Store… and things like this happens also for a lot of other people as well. In Denmark you hardly ever meet new people, because the scene is a combination between closed and very small, but on the other hand it's safe here, both in terms of work relationships and general way of life.
And if you had to shrink it down to one, what would you say is the main thought running through Love Me?
Imperfection – but not meant in the lazy way, actually on contrary. Even though most of the music is made in a computer and by other electronic devices and instruments, I have struggled to make them as alive as possible, most drums are not in grid (even the programmed ones) and most synths are occasionally and deliberately out of tune. It's important for me to give it that human touch and imperfection, that you wouldn't necessarily expect on an laptop produced album like this.
The Nordic Playlist is all about discovering music from the Nordic countries through recommendation – so can you think of a Nordic artist/album that is particularly special, memorable, or has been particularly influential on you?
Röyksopp's Melody AM, that's a true masterpiece, real catchy but also artistic and beautiful.
Do you remember the first mixtape/playlist you ever made?! What was on it and who was it for?
I wasn't a mixtape kind of person when I was younger, I was more into playing drums than records, but that changed. And then I started doing a lot mixtapes after I got my DJ gear and started buying records, so many that I don't remember the circumstances about the first one I made.
Has anyone ever made a mixtape or a playlist for you? If so, can you remember what your favourite track on it was? 
I don't think so actually, which is a shame, maybe I'll start making hints to my wife about it.
Can you tell us about some of the tracks that you've picked for your playlist today, and why you selected them? 
Not all of them are completely new, I would rather chose something that was from last year – and really good, than something new that is so so. There are some real pretty songs, like Sleep Party People, 'Heaven is About Us', and also some fun house tracks like Axel Boman's 'Hello'. And some trippy stuff like Renaissenace Man's 'Hard Feeling' – they are Finnish – obviously. I picked these different kind of vibes because they are all a big part of me, I like pretty music that affects my mind but I also listen music as a 'nerd' – it comes with the profession. So I'm also very inspired by music thats has either a particular groove, well produced or has something original, because I hear from a professional perspective, either for DJing or producing.
Which artists from Denmark would you highly recommend we tune into? Any old and new favourites?
Sekuoia is great, and such a nice person also, besides that Trentemøller is hard not to mention when you talk about the Danish scene, but there is a lot of great new talent like Asbjørn, Julias Moon, Indians and Giana Factory – which I actually produced one album for.
And finally, what does the rest of the year hold for you? What are you most looking forward to, and what can you reveal of your plans for the rest of the year? 
I have quite a lot of touring lined up, which is going to be fun, besides that I'm going to focus on producing other people for the rest of the year, I have already spend a lot of time in LA this year, and will go back in the autumn.
www.tomasbarfod.com
www.facebook.com/tomas.barfod
www.soundcloud.com/tomasbarfod