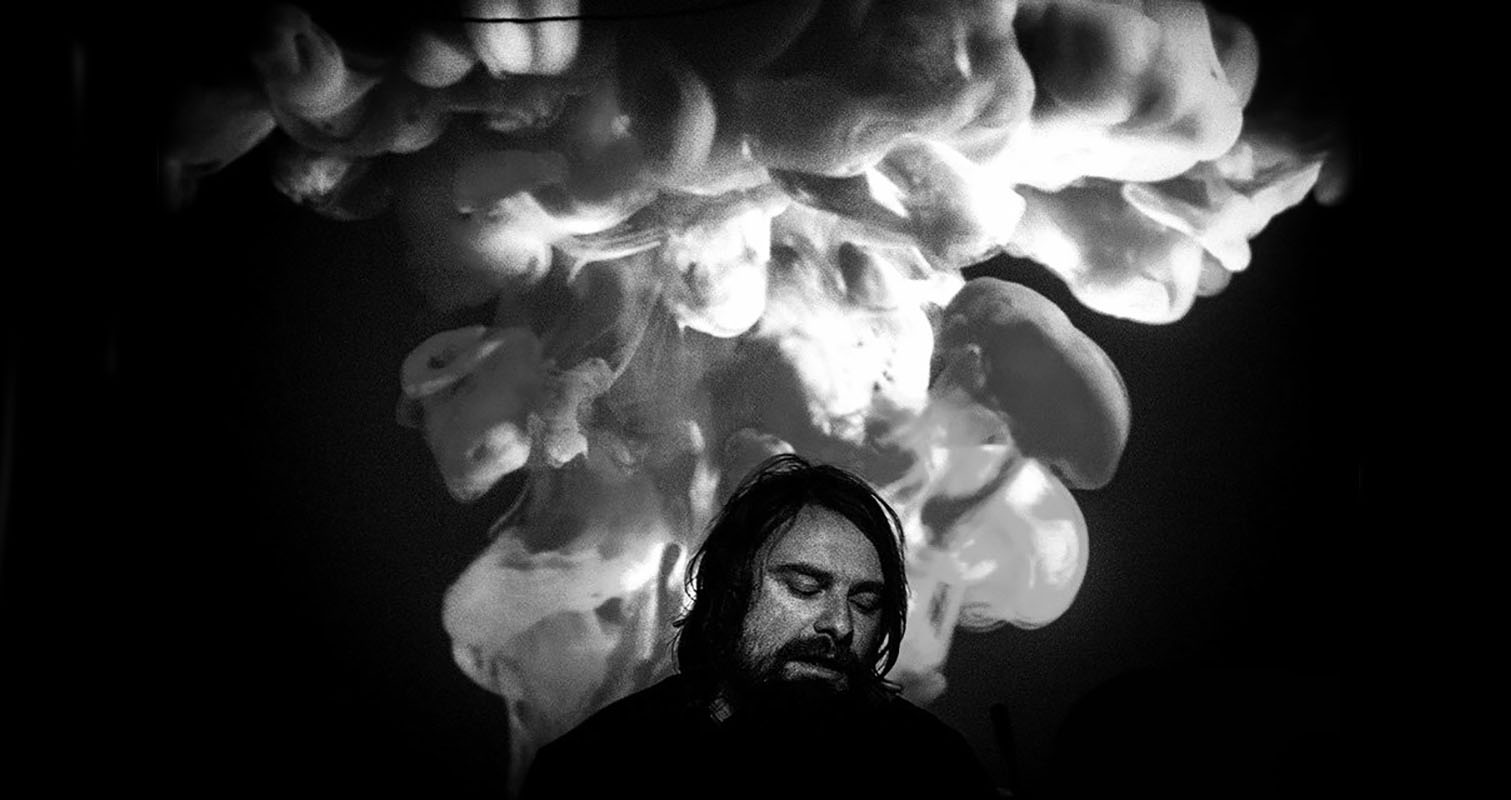 Jan 2014
Read on to find out more about his song selections, how his enduring love of Swedish music came to be, and what 2014 has in store for the artists on his acclaimed record label.
First of all, please introduce yourself…
Hello there, I'm Rich and I'm the founder of The Line Of Best Fit and the signature label Best Fit Recordings.
Do you remember the first mixtape/playlist you ever made? What was on it and who was it for? 
The first? Probably when I was a tot and used to record select tracks from the Radio 1 Top 40 show on a Sunday afternoon. I guess I would have been around 8 or 9 years old. During my manic Paula Abdul / Janet Jackson fandom stage. I used to make a lot of mixtapes. So much so that I got really good at guessing how much tape was left on a TDK 90 minute cassette that I could time the last song on either side perfectly. Not a great life skill but one that I was very smug about at the time. Who was my first one for? I can't remember. Probably (definitely) a girl. There's always a girl involved.
What is it that makes you fall in love with a song? 
It has to have heart. And it has to make me feel something. Music is so important to me on that level. I find a lot of my day to day inspiration solely through the music that I'm listening to. I don't believe in background music. It's there to be embraced and it's there to be owned – on an emotional level. It could be a disposable 3 minute pop song or a 10 minute epic but in that time period, I want to feel something. Every single song that I'm 'in love with' has a very close personal attachment. 
Can you tell us about some of the tracks that you've picked today? 
Let me see… The opener – 'Pstereo' from Emilie Nicolas is a complete beauty. The chorus – it's just so completely infectious and charming. 1987 is a very dear friend of mine but that's not the reason he's on here. His debut song 'Ocean' is just exquisite. Although sung in Swedish, the melody and delivery is so universal that you really can't help but be moved by it. And, bias aside, he's just a great songwriter – Faye, who used to be on my label, worked with him on her initial singles and I pretty much fell in love with everything he's done since. I'm also really intrigued by Farao right now, Samaris are nothing but inspiring and there's a cut from The Embassy because they're without doubt one of the most undervalued bands to ever come out of Sweden. The song included here, 'I-D' has one of my favourite lyrics of last year: "Better to die on your feet than live on your knees". Just brilliant.
Which is the first Nordic artist that you remember being swept away by?
That's easy. It was 2006 – just after Best Fit launched – and it was Sweden's Loney Dear. He's single-handedly responsible for everything when it comes to my passion of Nordic (particularly Swedish) music. I often refer to the feeling of hearing his music for the first time as that of when I first heard Dylan when I was about 17. I'm not comparing the two artistically or anything like that – it's just I had a similar sense of epiphany. Hearing Loney Dear's wonderful, hymnal songs opened up the flood gates to pretty much everything that inspires me today.
Which Nordic artists would you recommend that we keep an eye on in 2014?
Well, Faye – for a start. Working with her for the past couple of years has been a real thrill and I genuinely think she has one of the greatest female voices I've heard in years. I'm interested in seeing where Kate Boy go with their debut album. Iberia have made an album that is literally going to melt people's faces. Korallreven return this year which makes me smile from ear to ear and, all being well, Postiljonen will be back with a new album in the Summer. Oh, and also Tove Lo – who is still relatively unknown here in the UK. She's a songwriter from Stockholm who has penned for Icona Pop, Girls Aloud and, ummm, Cher Lloyd. However, her solo material is truly incredible. Ballsy, brash and really hits you in the gut. She deserves to be huge.
You've signed a number of Swedish artists to your label – can you tell us about some of them, how you found them, and what their future plans are?
Well for a fair chunk of the label's 2 and a bit years, it's been solely Swedish acts. Not really intentional, per se, but it's just a huge part of my musical enjoyment comes from Swedish shores and I'm lucky enough to be in a position where I get to hear a lot of stuff early – before other labels start sniffing around.
Postiljonen – they're my darlings. I wrote about them for Best Fit back when they dropped their first single and a few months later heard the album. I decided at that point that it was my favourite record of 2013… emailed their Scandinavian label and asked who was releasing it in the UK… the rest is history.
Faye was sort of similar. I was aware of her after she released her Swedish only single 'Come To Me' in the Spring of 2012. I got asked by her Swedish label if I'd like to book a show with her in London. But that wasn't enough for me, haha. Through Faye, I met Per (Sportsman) who shared the same songwriting partners and producers. I was in Faye's rehearsal room in Stockholm one weekend and the guys played me 'Rally' (Sportsman's debut single) and I was completely bowled over. The fact it featured vocals from Linnea Jönsson from Those Dancing Days just cemented it for me. Was such a big fan of that band. Anyway, we did the single and it went great and, a few months later, the debut EP was delivered and featured what I'd consider to be one of the best pop songs of 2013 (it's called "Usher" if you were wondering.
Museum Of Bellas Artes – I've worked with in some way, shape or form since they started in 2009. It just made sense to release the album – I mean, we'd waited long enough for it! Four years in the making but completely worth it and a complete transformation in style and sound since their early material. They're a very special group.
What's happening at Best Fit Recordings at the moment? And what will 2014 hold for the label?
I'm concentrating on home shores at the moment. Have two English acts that I'm hopefully going to announce soon. Both of which are very much still in the 'pop' mould but in turn, very different from each other. There will be a new Postiljonen album too (hopefully!).
[Photo by Victor Lundmark]
Join the Nordic Playlist on Facebook and Twitter to keep on top of all of the site's news:
www.facebook.com/NordicPlaylist
www.twitter.com/NordicPlaylist